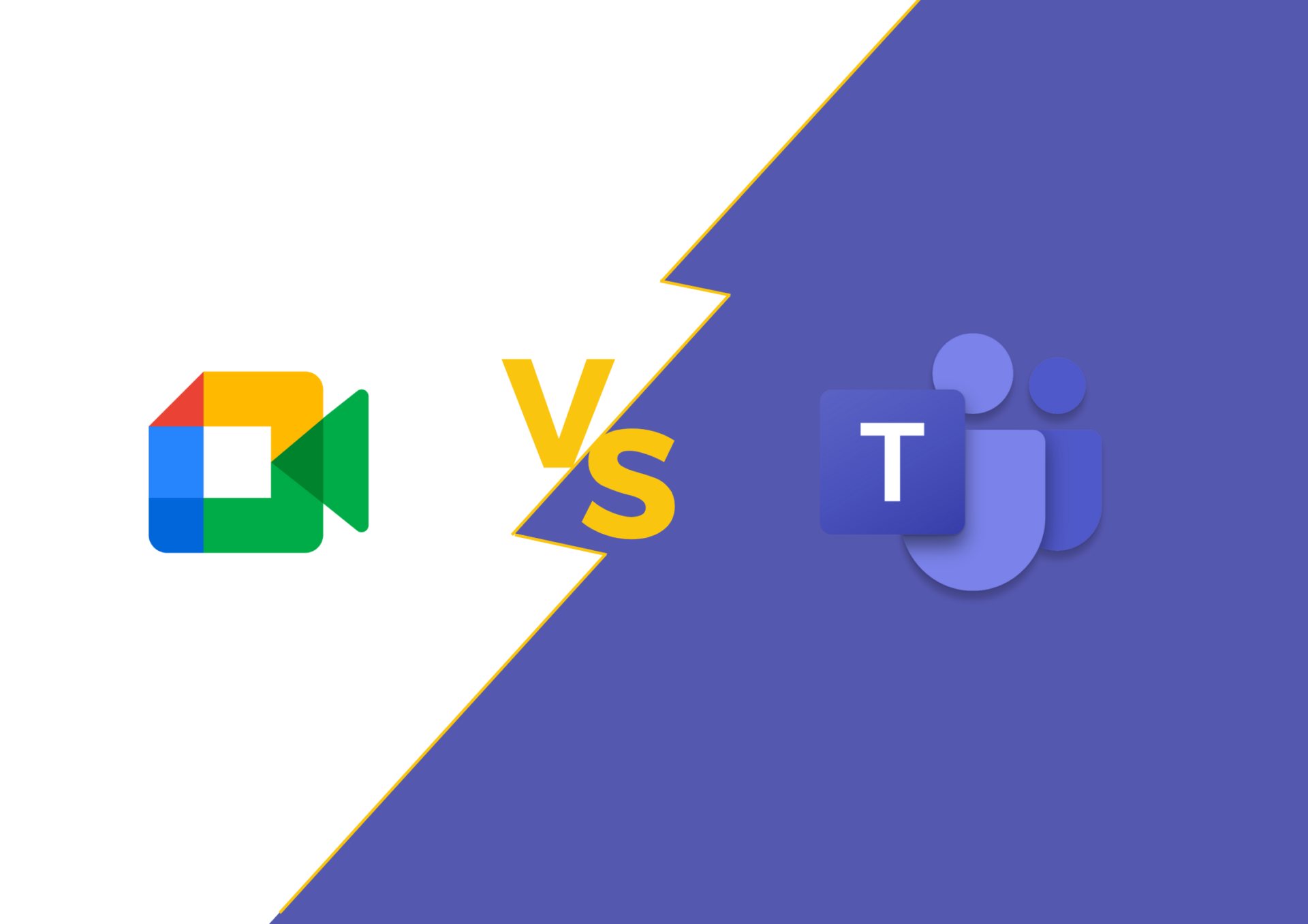 In this article, we are going to be talking about the differences between Google Meet and Microsoft Teams.
A brief of Microsoft Teams: Microsoft Teams is a collaboration app, it was released in 2017 as part of the Office 365 cloud, that helps workgroups communicate and stay organised- all in one place.
Team serves as a hub allowing groups to chat, meet, share files, coordinate tasks, and more.
A brief of Google Meet: Google Meet is a video conferencing service from Google. It was originally only available to enterprise customers, but everyone can now use Google Meet for free. Google Meet is available on the web, and on phones and tablets for Android and IOD. Google Meet is primarily designed as a way to host video meetings.
Microsoft Teams VS Google Meet are very similar and we are going to talk about their similarities below.
Microsoft Teams VS Google Meet – Their Similarities
Microsoft Teams & Google Meet are the two most popular videoconferencing applications and have a lot in common.  
Multi-platform support; Both Microsoft Teams & Google Meet can be run in a browser on devices with Windows, Mac, ChromeOS, Linux, and mobile applications for iOS and Android.
Video meeting recording; Microsoft Teams & Google Meet make it possible to start recording a videoconference at any time of the conversation, provided that all participants agree to it. Meetings recordings are saved in the cloud (Google Drive for Meet and SharePoint or OneDrive with Teams).
Screen Sharing; Microsoft Teams and Google Meet allow users to share video from their cameras and the captured desktop or application image. The sharing options for both apps are slightly different due to the diverse nature of office tool ecosystems.
Virtual Boards; Another must have element of team video meetings is the ability to create shared notes. Why would you brainstorm when the most spontaneous ideas could end up going to waste? Microsoft Teams and Google Meet give users convenient tools to record the most important things that no one wants to miss.
Google Meet is paired with the simple Jamboard app, which is basically a virtual whiteboard but also a physical device for modern offices and classrooms.
Microsoft Teams gives you a choice – you can either take notes in Microsoft Whiteboard or Freehand by InVision. Both of them allow you to share your creative minds using notes, cards and much more.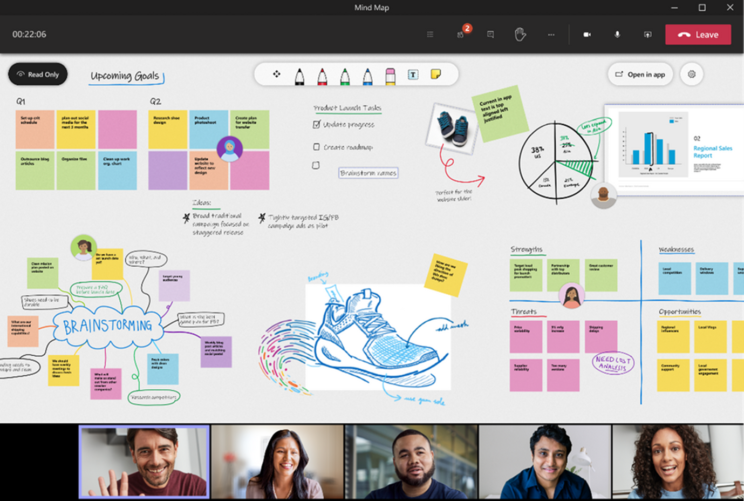 Text Messages; Not everything can be expressed verbally. We've all had telephone conversations which we would give anything for the possibility of just sending over a link or a text.
During meetings on Microsoft Teams and Google Meet, you always have access to a text chat, which there for allows you to share any content with the person you're having a meeting with.
The chat part in Microsoft Teams is a comprehensive tool for group communication that works independently of video calls. The lightweight chat built into Google Meet is used for the ongoing exchange of information and is not saved after the meeting, unlike Microsoft Teams.
Data Security; All data on Google Meet and Microsoft Teams is encrypted during transmission and at rest. Most security options are turned on by default, but administrators can tighten them further.
Microsoft Teams Is a Collaboration Platform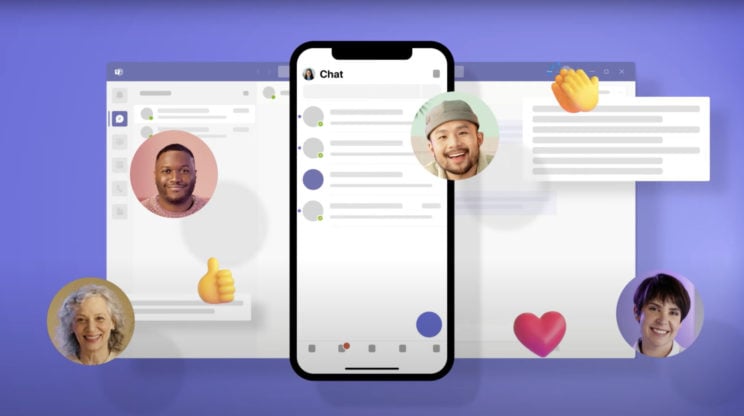 Microsoft Teams isn't just for videoconferencing. It is a more extensive application that combines the following functionalities;
Video communicator

Chat rooms

Space for file sharing

It also has a calendar.
Teams continues to function as part of the Microsoft 365 suite, and the platform cannot be purchased separately. Although it syncs with the OneDrive cloud drive and Outlook Calendar, it is a separate collaboration space.
You only need this one program to plan, conduct and summarise an online lesson or team meeting.
Google Meet Is a Simple Videoconferencing – But A Larger Puzzle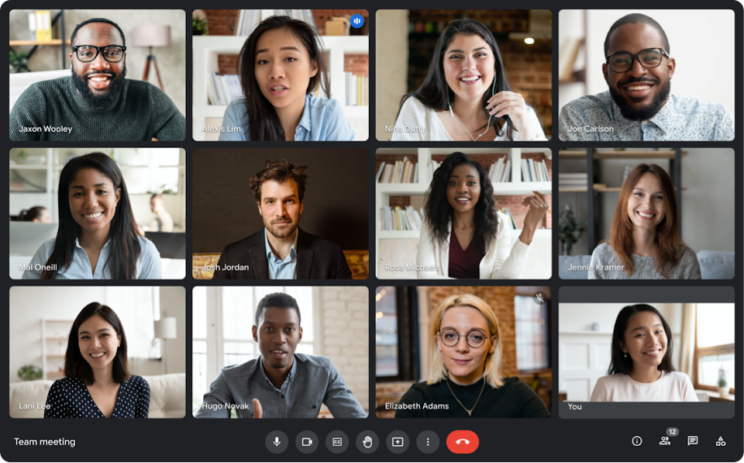 Google Meet is just a videoconferencing application – simple, functional and convenient for everyone. It is great for someone who barely uses video calls also, nice and simple for them.
When you are Scheduling meetings, text conversations, and file sharing occur outside the Google Meet app – in a separate Google Calendar, Google Chat, or Drive window. All Google Workspace tools are browser-based and perfectly integrated, and opening them takes only a few seconds.
However, that doesn't mean Google Workspace users always have to open five separate browser windows to attend a meeting. Chat, files, shortcuts and schedule information are aggregated where every employee looks at least once a day – on Gmail. As a result, the work email box becomes the centre of internal and external communication.
Microsoft Teams VS Google Meet – Restrictions
24 hours is the maximum meeting length for both of them. After a full day, the video room is automatically closed, but there is nothing stopping you from restarting it and continuing from where you left off last time.
They differ the amount of people who can be in the meeting at one time.
Microsoft Teams room can accommodate up to 300 people simultaneously.
With Google Meet, the capacity of the virtual video conferencing space depends on the service variant;
Google Workspace Business Starter – max. 100 participants.

Google Workspace Business Standard – max. 150 participants,

Google Workspace Business Plus – max. 500 participants,

Google Workspace Enterprise – max. 500 participants.
Teams; On the web and locally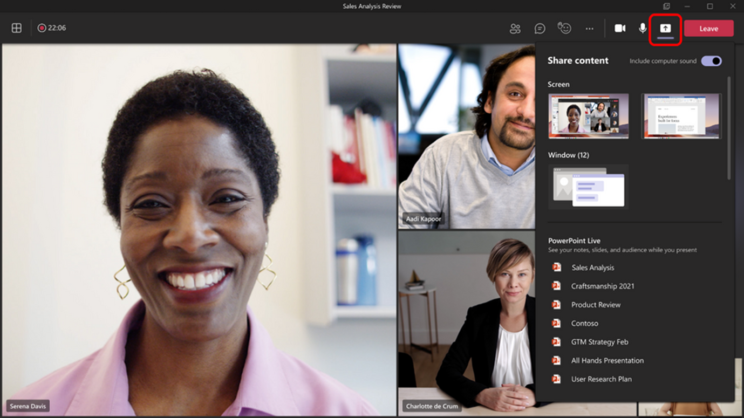 In the classic version, Microsoft Teams is a program installed on the computer's hard drive. If you are wanting to use the full functionality, you have to deal with a stationary mode of operation. Luckily, even if you are temporary away from your computer, you can use Teams in your browser, its great.
Videoconferencing via your mobile
Nowadays every office worker has a modern power device in their pocket, which means anyone can join meetings whilst being on the move. Microsoft Teams and Google Meet both have mobile versions which are free to download also.
Microsoft Teams VS Google Meet – Which is Right for You?
Choosing the ideal collaboration tool for your business isn't always easy. There's no one-size-fits-all solution out there. The good thing about Microsoft Teams and Google Meet, is that they're both offered as part of a complete collaboration stack. This means if you're already using tools from Google or Microsoft, it will be easy to make your choice.
Whichever tool you end up choosing will depend of your business strategy and maybe what tech you're already using, but if you are starting from scratch, I would say Teams looks like the one to go for out of Microsoft VS Google Meet. As well as all the good features Microsoft Teams has, you have that great feature of being able to have up to 300 in a meeting at one time , which you don't have with Google Meet.
Microsoft teams makes it easy and simple to collaborate.
Get in touch
Why not give Teams a try? You can do so much with it, and it is always expanding. Additionally, Changing Social can assist you in getting the most out of it if you already use it but only in a rudimentary capacity.
Please contact us by email at [email protected] or by completing the form below, and we would be pleased to assist you.
Share
Related Posts