Microsoft Copilot Training
Our custom collection of Copilot courses are designed to empower your employees and turn them into expert users of this revolutionary AI-powered tool, enhancing their daily work activities beyond belief! This catalogue provides training resources to make your team masters of AI, using this incredible software to streamline their processes and help them work smarter than ever.
Why Microsoft Copilot Training?
Investing in Copilot training is essential for organisations that want to welcome the AI revolution and stay in the know with the rapidly evolving digital landscape. Comprehensive training results in productivity, fosters collaboration and ensures your organisation stays at the forefront of innovation. By empowering your team with the skills they need to excel, you lay the groundwork for exponential success.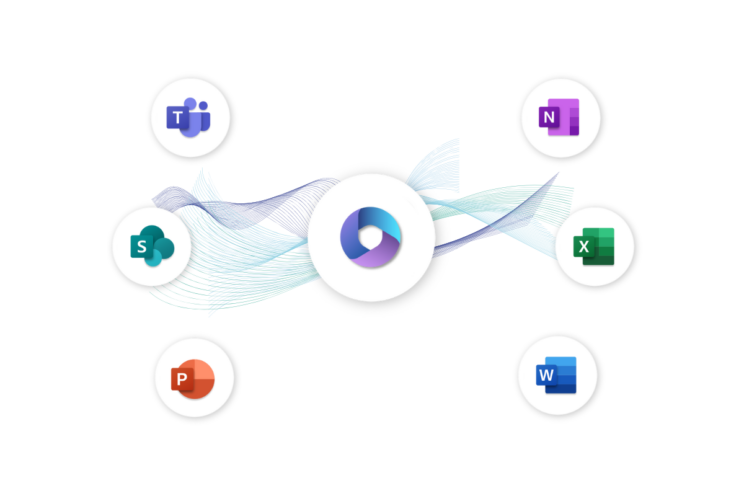 We work closely with you to create a training plan that aligns with your needs and objectives, and each training programme is fully tailored and customised for the organisation. We offer a range of training methods to guarantee everyone can enrich and expand their understanding of Copilot.  
Our trainers are renowned as experts in AI and Microsoft tools. We keep abreast of the latest advancements and provide world-class training on all aspects of Microsoft Copilot
We can deliver webinars, small group workshops, drop-in sessions, or traditional face-to-face training, ensuring accessibility for everyone and convenience for your team. 
We extend our services to support your leadership team through change management and assist them in guiding their teams as they adapt to the new possibilities that Microsoft Copilot can bring. This includes one-to-one, personalised support for both executives and executive assistants.
Our training catalogue is the perfect resource to upgrade your organisation and enhance your workforce's proficiency with this cutting-edge tool. 
Get a comprehensive overview of each course, including goals, target audience and learning outcomes.
Flexible Training Options
Explore our wide range of training methods tailored to suit various learning styles and schedules.
Discover how our specialised training plans can be adapted to align with – and work towards – your organisation's unique needs and aspirations.
Continuous Learning Support
Stay ahead of the curve with our ongoing support and resources. We ensure your team remains updated and proficient through refresher courses, webinars, and up-to-date learning materials.
Our Training In Action.
Wondering what our Office 365 training videos entail? Delve into a sneak peek of our lively and captivating training sessions, designed to equip your employees with indispensable Office 365 competencies. Just hit play on the video provided and witness the expertise of our trainers come alive!
Here Is The Most Frequently Asked Questions.
Investing in a complete training programme is a significant step in working towards your business goals. That's why we've assembled a list of commonly asked questions about our Copilot training courses to help put your mind at ease. Should you have further questions, please don't hesitate to contact us – we're here to help!