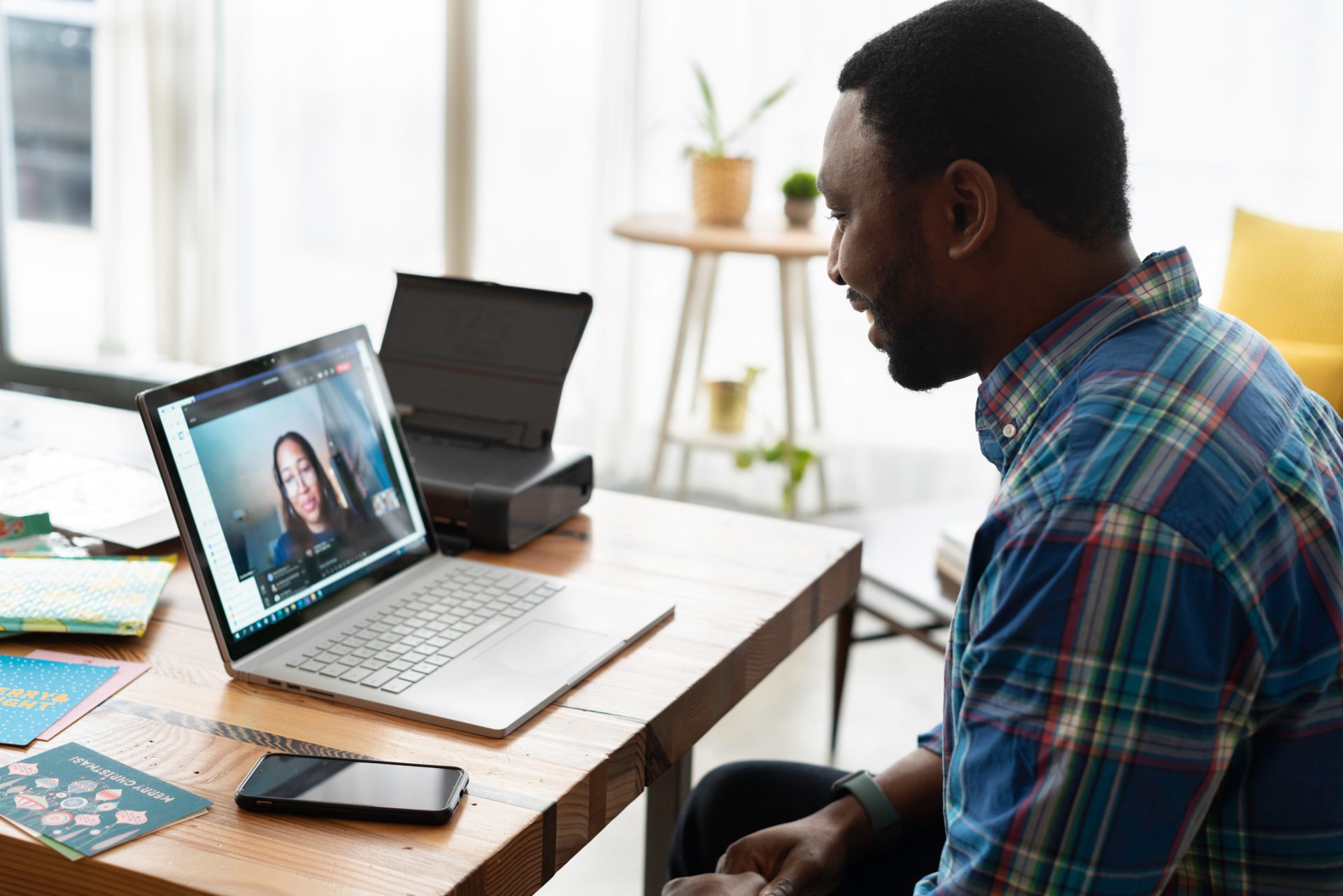 We've quickly had to adapt to a new world and adopt new ways of working. And as always, Microsoft has been working at breakneck speed, introducing even more new features to the chat and Collaboration functionalities in Teams Chat, to keep your organisations connected.
Following on from our 'what's new in Teams Webinars' blog, we wanted to tell you about the exciting new features for Chat and Collaboration:
The new 'shared channels' of Teams Connect making it easier to collaborate with people without sharing all the content of a team
The Task app which does as it says on the tin and can deliver a task list to frontline workers
The new customisable templates for the Approvals app as well as being able to add attachments
And an enhanced Teams mobile experience for frontline workers
Here's what to expect…
Microsoft Teams Chat Connect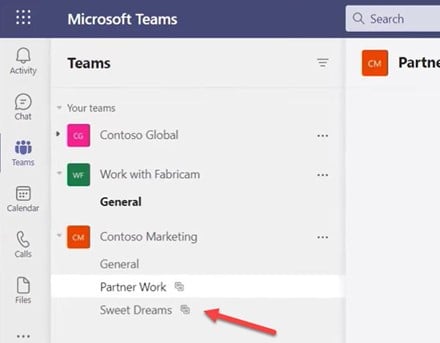 At the recent Ignite conference, Microsoft talked about using 'shared channels' as a new way of cross-organisation collaboration. Known as Microsoft Teams Connect, the feature makes it easy to share channels with anyone, internal or external to your organisation.
Currently, people join a team and have full access to everything within it. This new way of working means you can invite an individual or team to a single channel within a team meaning they only have access to content within that channel and not the rest of the team. The shared channel works as a sub-team where people can access targeted resource and all the other collaboration tools available in Teams including chat, meet, call, share and co-author documents in real-time.
Admins will have access to controls, allowing their organisation to stay in control of how external users access data and information. Teams Connect is available today in private preview and will roll out later in the year.
Task publishing checklist and editing capabilities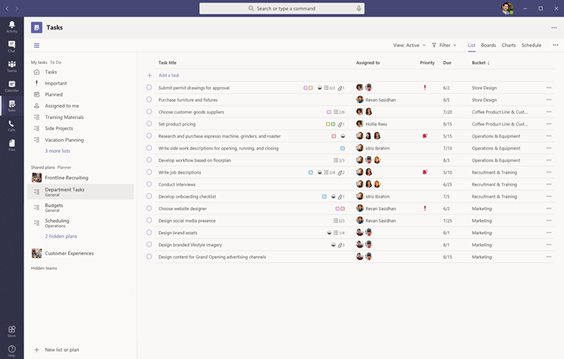 This is a great tool for managing tasks, especially for organisations with distributed frontline workers.
With the new Tasks app feature, organisations can now create and publish a task list which can be targeted to a specific location or team.
They can then add a checklist to the task which includes more details on what needs to be done within each task.
For example, a fashion retailer with more than 80 outlets across the country is rolling out their new summer collection. Each outlet has various tasks to complete and the Regional Managers can create and send personalised task lists of exactly what they need to complete in time for the big reveal.
It creates a simple yet effective mobile experience for field-based teams chat where they can see all the tasks that have been assigned to them. They'll be able to attach photos to show their work and mark tasks as complete – and all without leaving Teams. You can learn more about the new Tasks features which will be available in April.
Approvals app updated with templates, attachment capabilities, and markdown support
Launched at the beginning of this year, the Approvals app enables users to create, manage and share approvals directly from their workflow.
And Microsoft certainly hasn't stood still as it announced the new out-of-the-box customisable templates for common workflows such as expense reports, paid leave or overtime requests. Admin and team owners will be able to create brand new templates, use existing ones or customise them from the Approvals app.
And not only this…they're also introducing the attachment capabilities, so you'll be able to attach files directly from Microsoft OneDrive and SharePoint, as well as attach a link for content that's outside of Microsoft 365.
Microsoft also announced the introduction of markdown support (apparently one of the most requested features of Teams chat). Markdown Support enables you to format text with simple commands while you're typing. An example being add asterisks to either end of your text to make it bold.
This will help to make sure all approvals are formatted correctly.
It also means that people can share code directly in Teams chat (whereas before you'd have to format outside of the platform). You can live preview it and undo any formatting by hitting Ctrl+Z.
Teams Chat mobile experience enhancement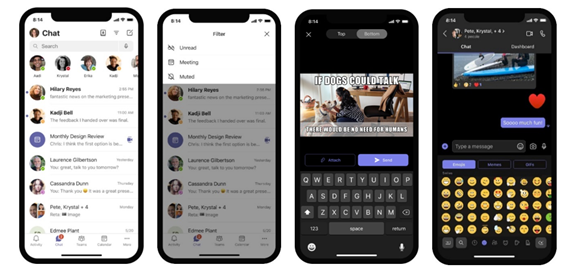 And last, but by no means least…Microsoft announced several new features to enhance the mobile experience for frontline workers.
First, the mobile app will have an updated look and feel that includes new headers, icons, and styling along with the ability to automatically switch to dark theme when you set your device appearance setting to dark.
Other updates include the ability to access files stored in Teams while offline, a new search experience with suggestions, the ability to pin chats, and an expanded library of emojis and the ability to trim GIFs directly in the Teams app.
If you want more details on Microsoft's recent announcements or how we could help you and your organisation get the best from Teams, please get in touch at [email protected].
Share
Related Posts