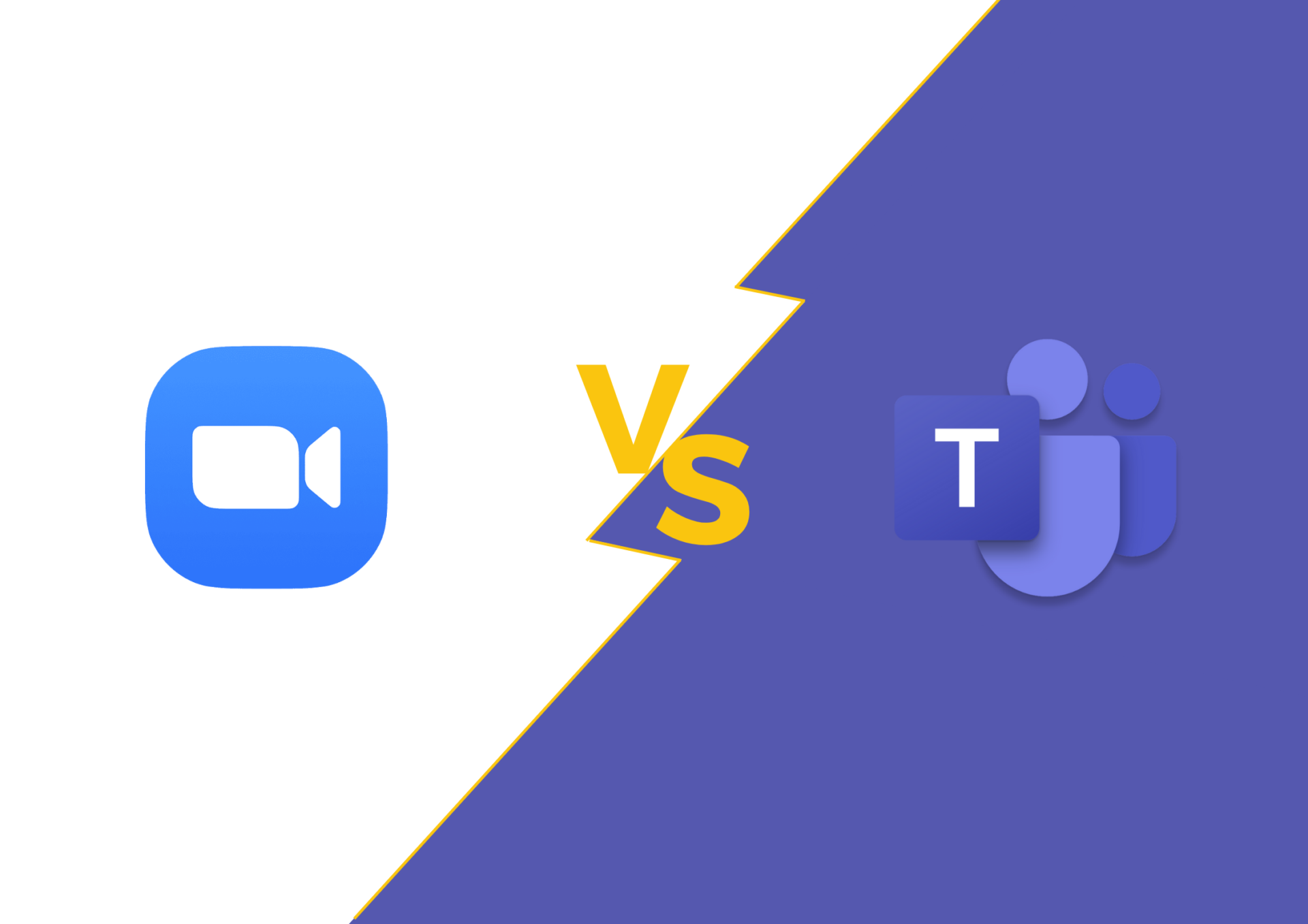 During the pandemic, the world saw an uptake in both Zoom and Microsoft Teams – they have quickly become the most popular business communication platform around. They are both similar, but Teams knocks it out of the park with its interactive capabilities.
Read on to learn more about why you should choose Teams over Zoom.
Key differences
Before we begin, there are two primary differences between Teams and Zoom:
Teams is a one-stop-shop that combines video conferencing with team chat, lets you set up different Team/project channels and provides a lot of productivity features

Zoom is predominantly a video conferencing tool
While Zoom is good when it comes to video conferencing, Teams is the perfect all-rounder, combining meetings, chats, calls and file sharing with the Microsoft 365 application stack so everyone can come together and work in a shared space – it lets you seamlessly work with Microsoft applications like Word, PowerPoint, OneDrive, Publisher, Excel, Planner and more.
Productivity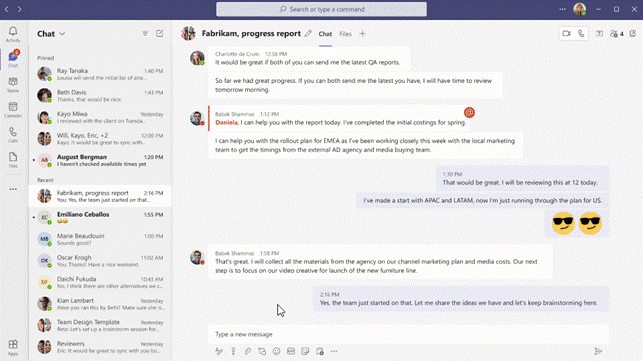 Thanks to its features, Teams is much better for productivity – especially when it comes to meetings or chats.
For example, if you're in a meeting and need to action some tasks, you can create a loop component in the chat to build out your task list, add due dates and send notifications to the right people.
Recording meetings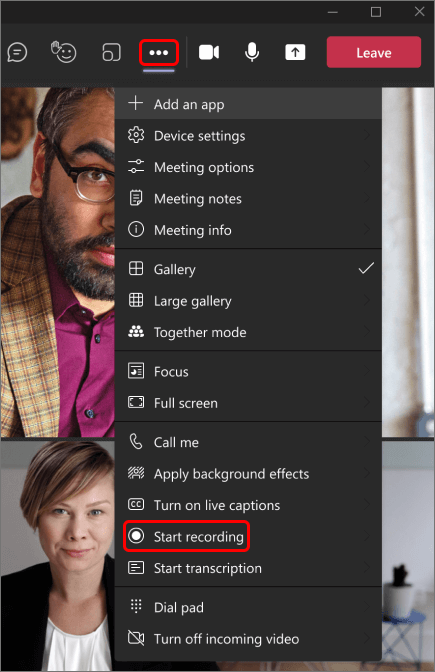 Both apps let you record and transcribe meetings to allow you to head back to them later, but Teams takes it one step further.
The app can email the recording to all attendees, and it is always saved in the meeting chat so you can find it in an instant. The transcription is also saved in the chat and can be downloaded to a Word document to make edits, highlight key phrases and more.
Conversely, you would have to go out of your way to send the recording to others unless you link it to an app to do it for you.
Teams has 1000 GB of space per user for document storage and these can be accessed anywhere thanks to the ability to use the app on mobile, tablet, web and desktop. Not only that but files are saved to the cloud and can be easily shared via a link for immediate and real time collaboration. Zoom is not prepared for that.
Meetings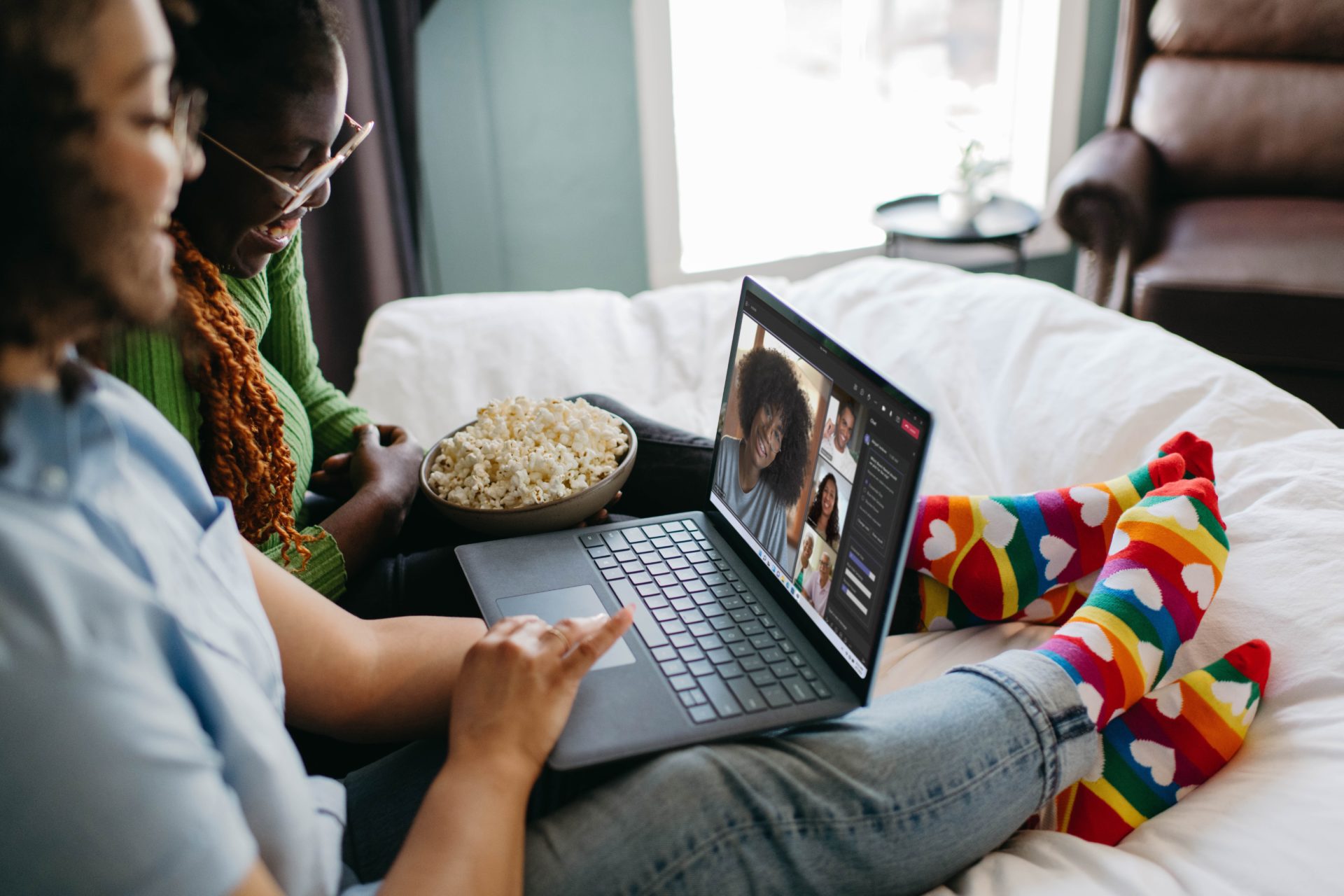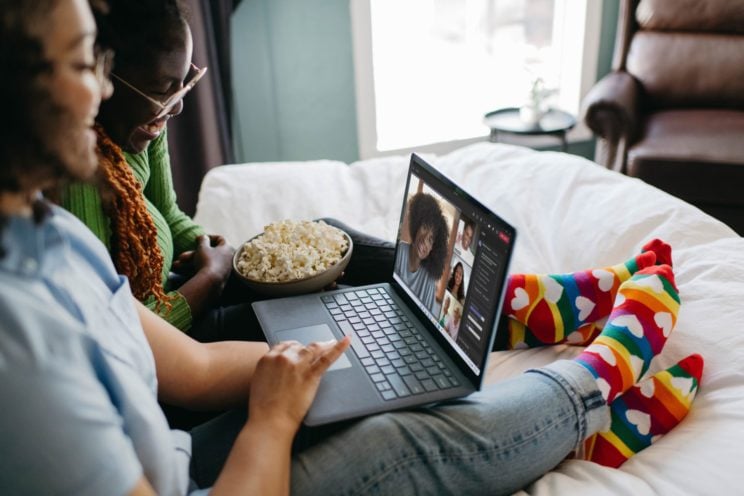 Zoom is slightly better suited for external meetings, but Teams is better for internal meetings. You can join a Zoom meeting on any device and from anywhere, which makes it useful if holding many meetings throughout the day.
Teams needs to be accessed via the app on your phone, tablet or computer or on Microsoft Edge or Chrome if via the web. However, many people use one of these browsers as standard or can easily download Teams for free.
Here at Changing Social, we hold all of our meetings in Teams and that includes external meetings. We are able to easily invite clients into a Teams call or webinar and it runs smoothly, so it is not much of an issue.
Also, thanks to its set up, Teams has very advanced meeting collaboration tools, offering a lot more than Zoom in terms of chat functionality.
Zoom lets you format, share emojis and files, record and screenshot, while Teams lets you also send GIFs, stickers, flag a message as important, organise meetings, send praise, connect to Stream (Microsoft's video hosting site) and much more.

Teams even lets you customise stickers you send to people (to let them know they are on mute, for example) or reference projects you're working on.
Both apps also let you add a whiteboard to your chats, with Zoom letting you annotate easily, but Teams has added some great features to make it stand out.
Teams' whiteboards can be added as a tab to the chat and let you include shapes, reactions, images, templates and documents. In this way, it becomes very interactive and a great place to keep everything you need. It also lets you share screens so multiple people can add to the whiteboard at once, collating ideas immediately.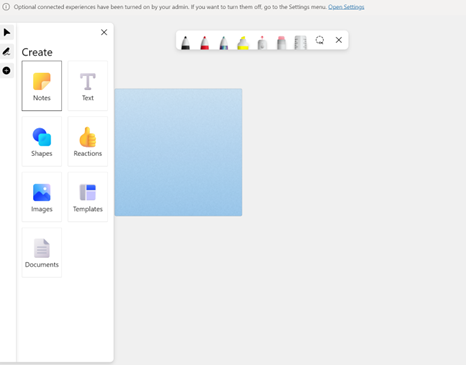 Ease of use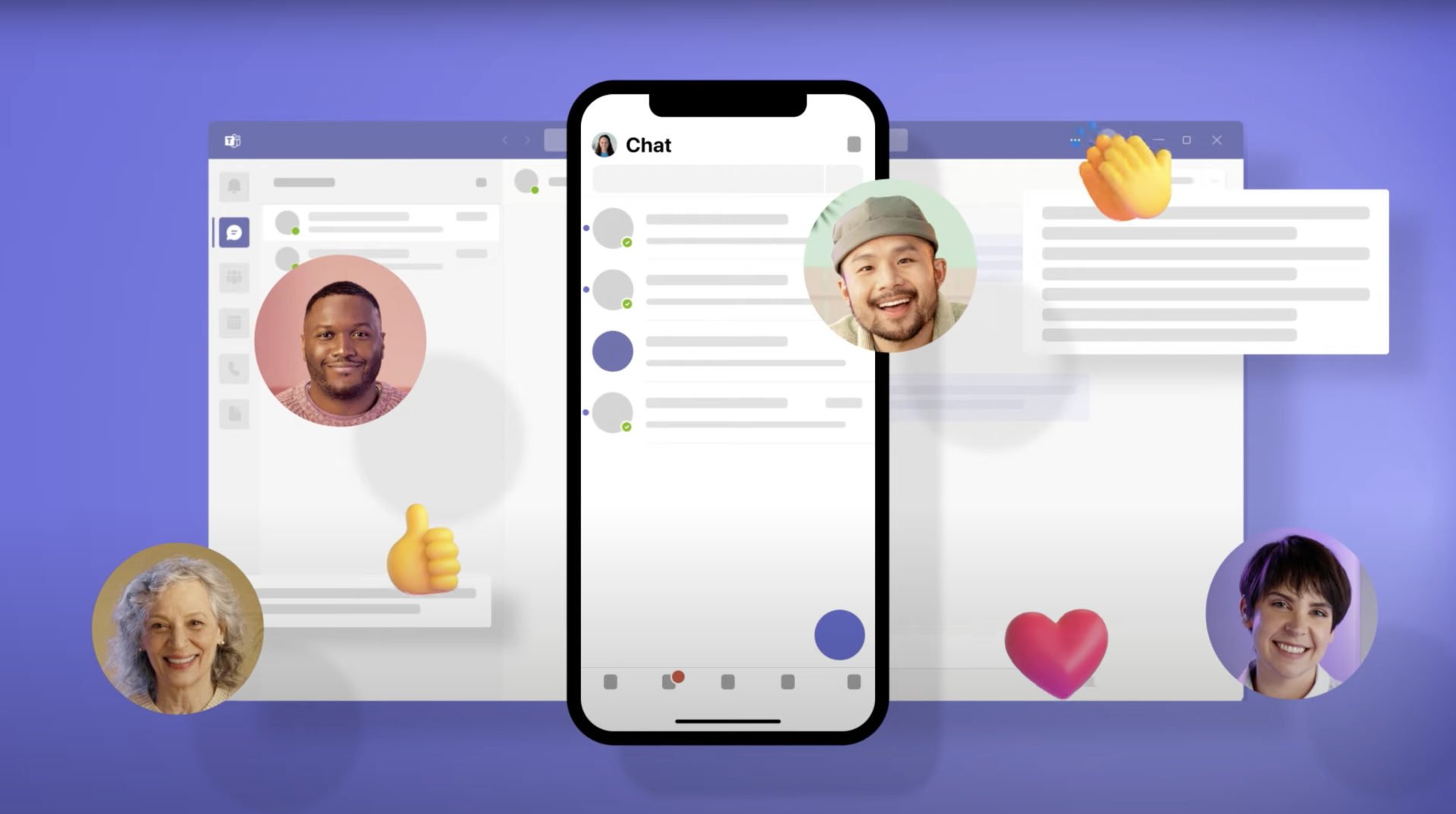 In basic terms, Zoom is the easiest to use right away – it is simple enough that everyone can get started with minimal training.
On the other hand, while Teams is a little more complicated to begin with, as users need to learn how to interact with the different channels and integrated apps, once you've had a bit of training, it is far superior as it gives you everything you need all at once.
And here at Changing Social, we have successfully trained many organisations on how to make the most out of Teams, so users can feel confident. Once they have got into it, our clients have found they save more time and are more productive. Find out more about what we can do to help with Teams adoption (and M365 adoption) here or check out the Digital Champions programme.
Integrations
Both Zoom and Teams have great integrations with other apps, enabling users to connect to whatever they need.
Zoom integrates with more apps than Teams (2,000 vs 700), but as aforementioned, Teams is perfectly integrated with other M365 apps automatically, so you can seamlessly get your work done without having to search for or download an add on.
The Verdict: why you should choose Teams
Both apps are similar and are great for video conferencing, however its simplicity is where Zoom falls behind.
If you just want to make video calls and that is it, then Zoom is for you. But if you're looking for more interaction, more connectivity and a more streamlined workflow, Teams is your go to.
While we may be biased here at Changing Social, more and more organisations have been transitioning across from Zoom to Teams to get the most out of their users and to make hybrid working much easier and refined. The results speak for themselves, why not check out our case study on how Teams impacted Clifton Coffee Roasters during the pandemic to see how a successful uptake in the app can make a huge difference.
If you're still not convinced, check out this blog on the top 5 reasons you should be using Teams or find out how to use Teams effectively in your organisation.
Teams is also constantly adding updates and improving things, check out this blog about the 2022 updates, or check out the monthly updates we post in our blog.
You can do so much with Teams and it is constantly growing, so why not give it a try! And if you're already using it but only in its basic form, Changing Social can help you get the most out of it. Drop us an email at [email protected] or fill out the form below and we would be happy to help.
Share
Related Posts