Enhance the employee experience with Microsoft Viva
In today's world, employees want more flexible remote work options, and meaningful in-person collaboration. Empowering people to thrive in a more flexible work world requires rethinking everything—from how you empower managers, to how you create culture, to how you reimagine the employee experience. ​
And that's where Microsoft Viva comes in. 
The Complete Employee Experience Platform
Over the past few years, the way we work has changed drastically as a result of the pandemic and move to hybrid working. This has led to an increased feeling of disconnection and burnout as many work away from their colleagues on a daily basis.
Viva was built out in response to this changing working dynamic and helps reimagine the employee experience, uniting an interactive and personalised intranet, learning, topics and wellbeing to ensure employees feel happier and more productive.
The more engaged they are, the more successful an organisation will be.
Why is the employee experience important?
A positive employee experience is one of the cornerstones of a successful business. Employees want to feel connected to one another and be a valuable part of the organisation.
Now, more than ever, it is vital that organisations work hard to ensure a positive employee experience and make sure staff are aware that this is a central focus and why it matters, thanks to the increased uptake in hybrid working as a result of the COVID-19 pandemic.
In fact, 60% of people have said they feel less connected to their team since shifting to remote work.
We think Viva can help…
Want to see Viva in action?
Book a free demo with one of our Microsoft 365 specialists!
As all organisations are challenged with a growing imbalance between work and life, a trend of increased burnout, decreased wellbeing scores, and organisation face diminishing social capital, there is an urgent need to digitally reimagine the employee experience.
Microsoft Viva Connections is your gateway to a modern engagement experience, which is designed to keep everyone engaged and informed.
Viva Connections gives everyone a personalised destination to discover relevant news, conversations, and the tools they need to succeed and to allow them to foster a culture of inclusion and inspiration.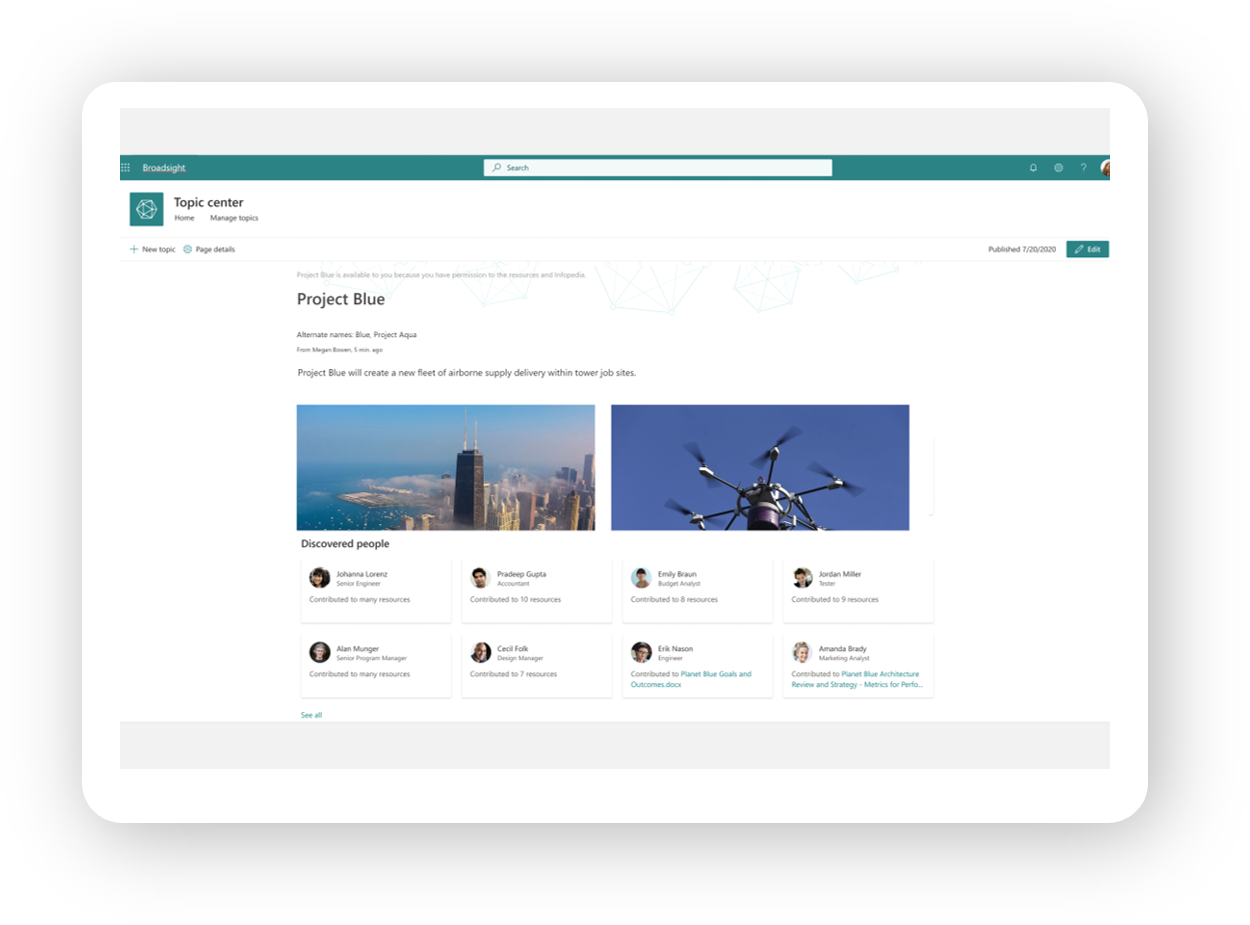 Viva Topics automatically organises content and expertise across your organisation, making it easy for people to find information and put knowledge to work.
Enable faster learning, connections, and innovation by making information easier to find.
Viva Topics uses AI to connect, manage, and help protect your organisation's knowledge and expertise, delivering them across Microsoft 365 apps.
Viva Topics helps to address a key business issue in many companies — providing the information to users when they need it.
Viva Learning seamlessly incorporates employee learning content into the places employees already spend their time.
Discover and share professional training resources across your organisation, and track your team's learning progress.
Viva Learning aggregates all your learning in one place, with powerful social features and AI-powered recommendations that makes learning a natural part of your day.
Viva is designed to accelerate on-boarding and upskilling, and to foster a culture of individual and organisational learning, by helping people learn in the flow of their work in Microsoft Teams.
Start your employee experience journey