Empowering your people to continuously educate your organisation.
Grow and Innovate with Microsoft 365
Our Digital Champions programme is delivered purely online through Microsoft Teams, giving your people access to the most up-to-date Microsoft learning resources, in a managed community environment.
We use Microsoft technology to train people on Microsoft technology, providing growth and knowledgeability from the start.
With the ability to scale to meet the needs of your organisation, regardless of size, our Digital Champions community is designed to give both beginner and intermediate users more in-depth knowledge and understanding of Microsoft 365, and the confidence to share their newly found skills with their peers.  
What Changing Social Provides.
let's hear from our customers
We are incredibly excited about the partnerships we have formed. We believe that by serving our customers, we will continue to build stronger relationships.
"HeidelbergCement really enjoyed Changing Social's Digital Champions Programme. Our Champions also enjoyed the programme a great deal. We've learned from it very much and have also grown together as a community and as a company."
"With Changing Social's reputation, and their Microsoft Gold Partner status, we felt it would be a much quicker, better and more efficient adoption process for us and it's certainly the way it turned out. It's been really simple and straightforward working with Changing Social"
"Changing Social provided the right balance of knowledge, reassurance, humour and professionalism. The champions really enjoyed the sessions and hopefully they (the champions) are excited about starting their journey."
Book your FREE demo to receive an in-depth discovery session, Community app demo and tips & tricks to kickstart your community!
Benefits of the Digital Champions Programme
Digital Champions are a vital asset in a change managers toolkit. They harness the drive and desire of people who want to help shape the future of their organisation and support their colleagues through change. They act as ambassadors of change, bridging the gap between IT implementation and the people. 
How the programme can save you money
One of the goals of the programme is to deliver a community of self-sustaining technically savvy employees, who can support you through future change.
Having this in-house resource can save thousands by reducing the number of calls to your support desk and will also allow IT support to focus on other tasks. Your Digital Champions will be the 'go to' people for support with M365.
By unleashing the potential of the Microsoft 365 products and realising their full capacity, you are also saving money on untapped technology. And by introducing new apps and tools that work together, you can retire legacy systems that are no longer required, saving thousands on licences and maintenance.
The Microsoft 365 suite is all about working smarter, not harder and plays a huge role in supporting employees to work more productively. The individual tools and apps work seamlessly together. From Teams you can access various applications without leaving the platform, helping employees utilise their time more effectively.
Providing employees with opportunities to grow their skills as well as investing in their development is a proven driver for increased employee engagement. And an organisation with higher employee engagement is more likely to deliver a better customer experience, work more effectively, productively and safely as well as being more innovative. All these factors positively impact the bottom line.
Book your FREE demo to receive an in-depth discovery session, Community app demo and tips & tricks to kickstart your community!
Our Digital Champion Articles: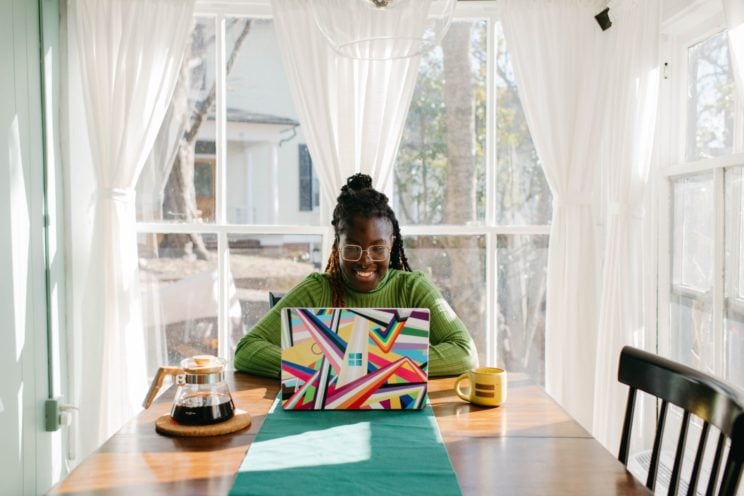 There are many different ways how to create an effective employee communication strategy. Especially in this modern day where you can do it all online. A positive employee experience is one of the main keys to a successful business. Employees
Read More »
It's been a challenging few years for all of us, with millions changing the way they work, whether it be at home, in the office or on the front lines. Wherever we work, we have an ever-increasing dependency on technology
Read More »
In our hybrid world of work, technology is more important than ever before and staying on top of new updates or launches is vital to the success of businesses. Many organisations have already begun a digital transition, using Microsoft
Read More »
What your Digital  Champions will do
The programme has been built up from years of hard work and a lot of in-depth research and experience into why Digital Champion programmes fail, what makes them work and how they can be impactful.  
Learning is delivered over an 18-month period, taking the champions from beginner to intermediate. Divided into six campaigns, which cover personal productivity, team productivity and organisational effectiveness, the Digital Champions will learn technical and soft skills, equipping them to learn, lead and inspire.
Digital Champions will not only learn about each Microsoft product, they'll also learn about how each of these work in harmony for more collaborative ways of working.  
With on-demand resources from Microsoft Learning Pathways, regular webinars, hints and tips and endless support, the champions are set up to succeed.  
How we'll encourage your Digital Champions to thrive
We keep your Digital Champions engaged through the use of exciting campaigns and inclusive communications. 
Using a dedicated Teams page, we have regular communication with champions throughout the programme with regular hints and tips, challenges and Ask the Experts. 
By our nature, humans are competitive, and it's been proven that reward and recognition deliver successful champion programmes. To motivate our champions, we have a leader board and at the end of each campaign, we reward champions with a badge of completion.  
Champions can also complete challenges which give them extra points and the chance to move up the leader board.  
Rewards can be tailored to the organisation and can feed into personal development plans, bonus schemes or other reward and recognition schemes.  
We also produce weekly analytics with unique insights into how the digital champion community is performing and will make any necessary changes along the way.  
After one year of
the programme we see…
Increase in Active Synced Files
Increase in daily OneDrive and SharePoint shares