Employee Communications & Communities
Introducing the next generation of Employee Communications & Communities, where Microsoft's Viva Connections and Viva Engage unite, delivering a synergised platform to revolutionise the way you work.
Why Employee Communications & Communities?
In a landscape where remote work, digital transformation and employee well-being are paramount, it's essential that businesses prioritise dynamic Employee Communications & Communities. Here's why: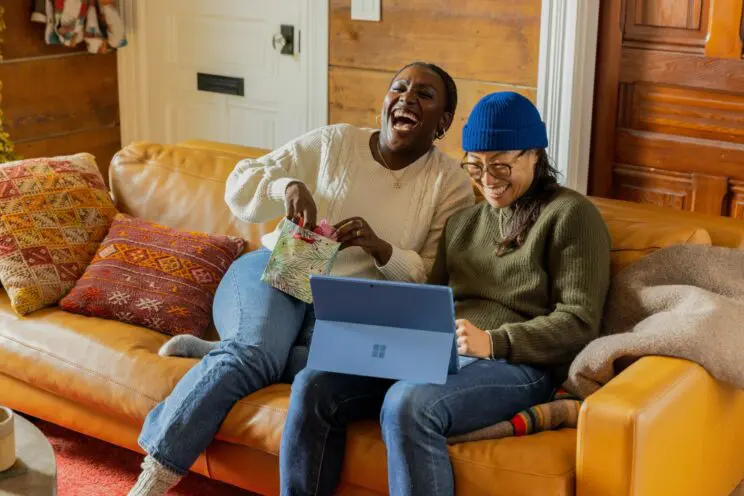 Connect seamlessly, encourage genuine expression, and foster communities that thrive.
Diverse tools under one umbrella – no more juggling multiple platforms. 
When employees are informed, engaged and connected, they're able to bring their best to the table.
Microsoft Viva Connections
Enter Viva Connections – Microsoft's revolutionary digital workspace designed to empower, connect, and revitalise your teams. Viva Connections is at the forefront of change in how we work, collaborate, and engage in the hybrid work era.
Whether in the office or working remotely, Viva Connections bridges the gap, fostering a cohesive and dynamic work environment that adapts to the ever-changing needs of today's workforce.
Streamline your day-to-day with custom content, tailored experiences and tools personalised to you.
Enjoy Viva with your existing Microsoft 365 hub, accessing crucial information and tools effortlessly.
Be it in the office, at home or on the move – your dashboard goes where you go.
Digital transformation is not just about adopting new technologies—it's about creating a culture of connection and expression. Viva Engage stands at the intersection of this idea.
Here, we'll introduce you to the vibrant world of Viva Engage, a space where communication thrives, stories are shared, bonds form and communities blossom within your organisation. 
From detailed posts to animated stories, let your voice be heard and your achievements shine.
Pin conversations, host virtual events and support the creation of professional networks – all within a platform that celebrates collaboration.
Adaptability is key. With Viva Engage, your professional community is always a tap away, integrated within familiar tools like Microsoft Teams and Microsoft 365.
Here Is The Most Frequently Asked Questions.
We know that investing in a Employee Experience Platform is a significant decision for your business. That's why we've put together a list of frequently asked questions about our service. We've got your queries covered. If you have further questions, feel free to reach out to us — we're here to help!