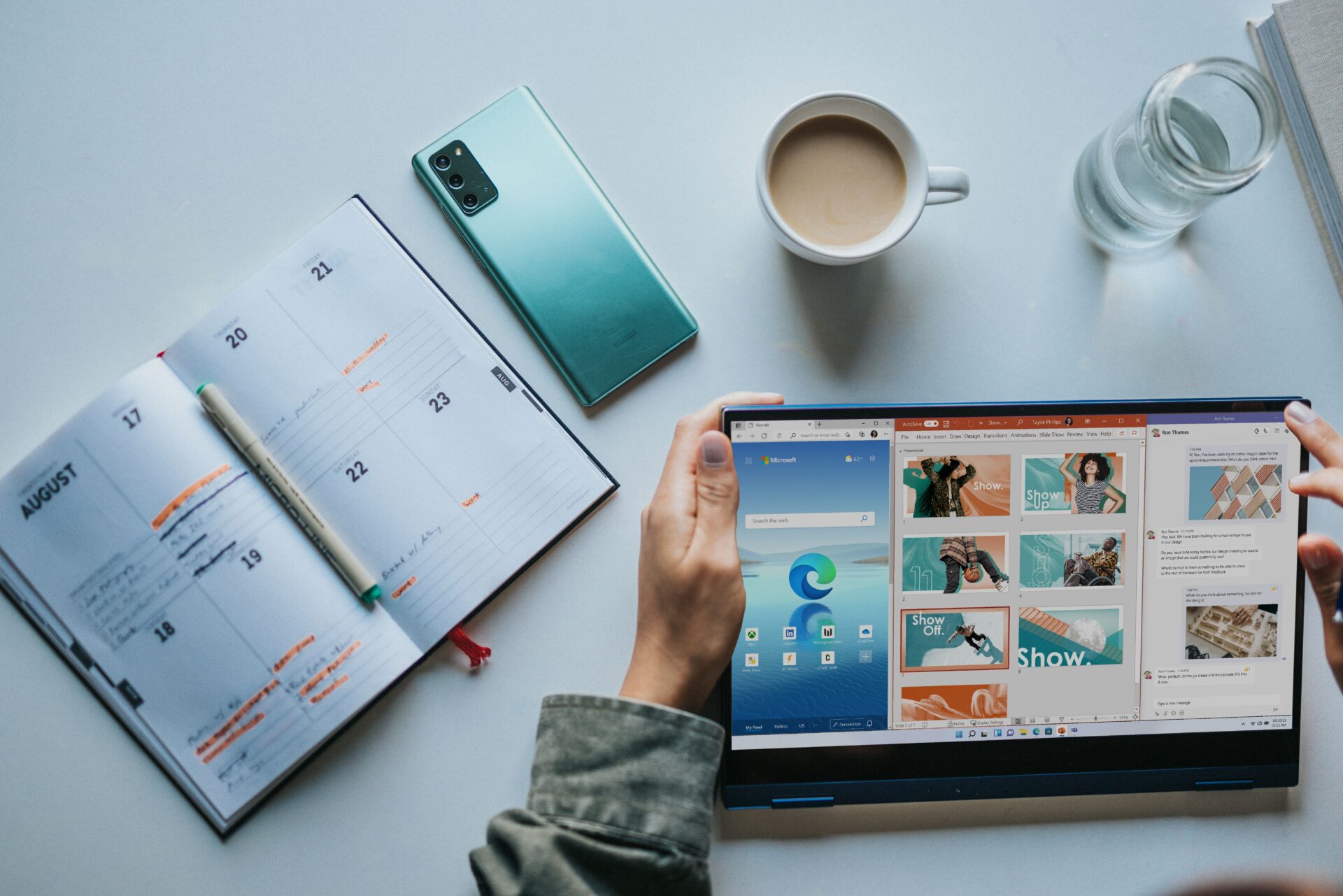 Since the beginning of 2023, Microsoft have announced a wide array of new and exciting features, particularly in the AI space. With these constant innovations it can be hard to keep track of what's coming, so we're taking you through the amazing updates from Microsoft: six months in review.
From starting their journey into the AI landscape, to transforming Bing and creating the revolutionary Copilot, Microsoft have been release technology that will shape the future of the way we work.
So, let's dive into the top updates Microsoft have announced in the past six months!
'New' Teams
Microsoft announced in March that the platform we all know and love, Teams, will be moving into a new era of efficiency! Elevating the platform even further, the new Teams will be generally available towards the end of 2023, and will make work faster, simpler and smarter than ever.
The new Teams app launches and allows users to join 2x faster, combatting the common issue of wait-time that many users face. You can switch between chats and channels at an increased speed of 1.7x, making sure you can always stay in the flow of work!
Perhaps one of the biggest innovations within the new Teams is the simplified yet feature-rich navigation experience! Actions will be streamlined making navigation between notifications, messages, channels and searches entirely de-cluttered. Updated functions for Teams meetings and customisable threads, group chats and emojis mean that your Teams experience is fully tailored for you!
Finally, the collaboration and communication at the core of Teams has only increased with this new iteration. Users will be able to seamlessly log in and out of different tenants and external accounts, making collaboration incredibly easy! You can also receive notifications across all tenants and channels, making sure you're always in the loop!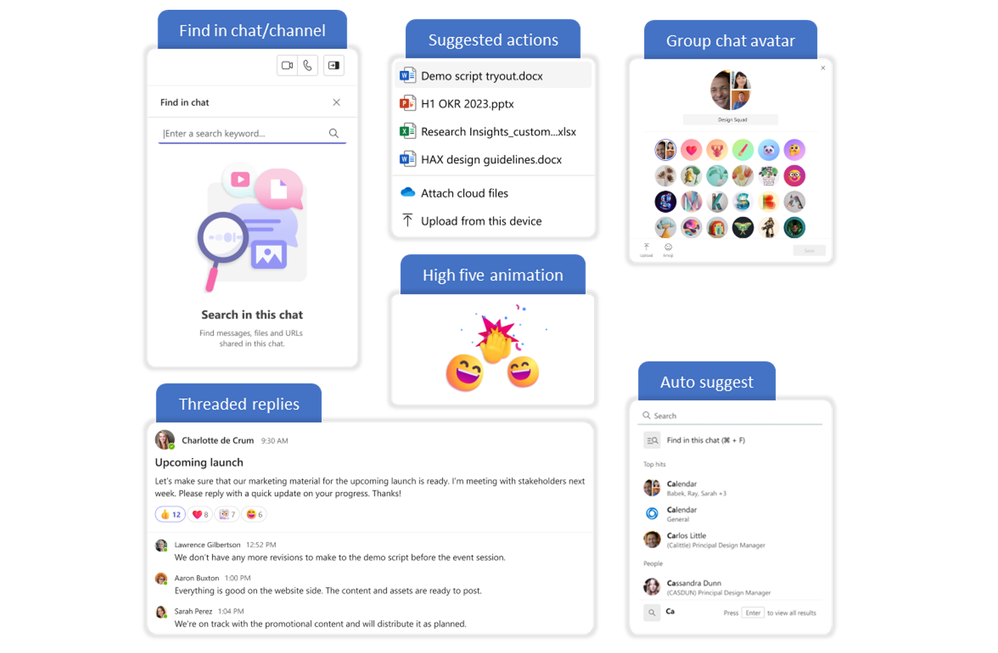 Bing
Completely reinvented, the new Bing unlocks the joy of curiosity by offering a search engine experience like no other. Launched to a buzzing waitlist in February, the new Bing is now generally available!
Unlike other browsers, Bing provides all the context to make your searches more relevant and give you the answers you want. When searching for things like sports results, the weather or stock prices, Bing provides the results you're looking for alongside a sidebar with more comprehensive answers should you want them.
This idea of context is highlighted in the complete answers Bing provides, giving you the information you need without having to scroll! For example, when searching for a recipe with vegan substitutes, you will receive detailed instructions on how to make a recipe vegan, without having to scroll and search through multiple results.
One of the most innovative features of the new Bing experience, is its capability to act as a starting point for inspiration. Bing can help generate ideas and results for creating a holiday itinerary, a quiz for games night, prep for a big interview and so much more! Created with AI at the core, the new Bing helps you discover and harness a whole world of knowledge.
Bing Image Creator
AI-driven and utterly incredible, Bing Image Creator transforms your words into a visual reality!
Available now, Image Creator will become integrated into the Bing chat experience, and can also be found within Edge. Based off natural language prompts and descriptions of an image with some additional context, Image Creator will generate an image straight from your imagination! From ideas for a magazine to interior design inspiration, Image Creator is you starting point for bringing a vision to life.
You can rest assured that OpenAI's safeguards will try and limit the generation of harmful and dangerous images, so you can focus on getting creative!
Copilot
Arguably one of the most hotly anticipated AI software releases, Copilot is set to revolutionise the way we work! Initially announced in early March, Copilot has no release date as of yet, but is available in a 'Copilot Early Access Programme' for a select number of organisations.
Copilot will become integral to Microsoft 365, and will be integrated with most of the apps we use daily.
You'll be able to create custom slide templates in PowerPoint, and rewrite any text to make sure your presentation has the right tone. In OneNote, you can group together ideas and flag unanswered questions, turning messy pages into a beautifully organised workbook. To increase clarity and make sure your email lands correctly, Copilot in Outlook offers prompts to make your emails succinct and effective. From the Viva suite to Microsoft legacy apps, Copilot and its AI-driven genius removes the busy work from your day, letting you focus on what really matters to you!
Teams Premium
Becoming generally available in February of this year, Teams Premium takes the familiar experience of Microsoft Teams and elevates it with innovative technologies and smart features!
Unlike the original Teams, Teams Premium has AI threaded throughout the experience, visible in the Intelligent Recap feature in meetings. Meetings notes, recommended task and personalised highlights will all be generated by AI, making sure you have all the key information.
Teams Premium also centres itself around helping you conduct your best business, online. With brand-approved backgrounds and together mode scenes, and custom meeting templates, Teams Premium keeps things professional and cohesive.
For those organisations who connect with clients on a daily basis, the streamlined virtual appointments experience in Teams Premium makes engaging with customers easier than ever! A branded virtual lobby and the ability for clients to join via text or email without having to download any apps presents a high-quality experience, both for you and the client.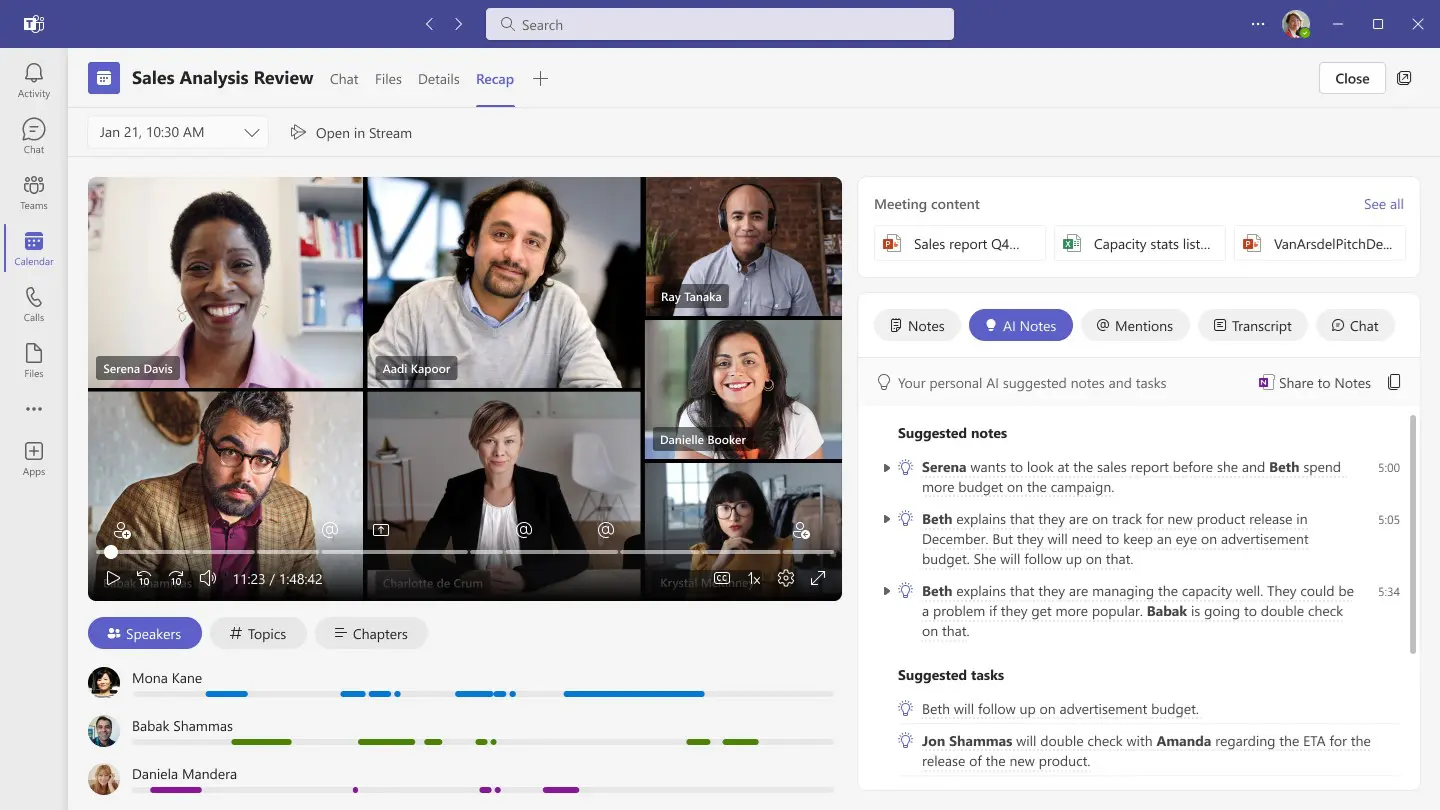 So there you have it – Microsoft: six months in review. Judging by the announcements from the first half of the year alone, Microsoft are set to transform the working landscape for the better! These new tools and updates will help us work more efficiently, more productively and smarter than ever before. We can't wait to incorporate these features into our daily working lives, and see the positive effect they have on our capabilities!
If you enjoyed this Microsoft six month review and want to learn more, get in touch with Changing Social! As a top Microsoft partner and leading Microsoft consultancy firm, we help organisations make the most of their Microsoft licence. From building apps to bespoke adoptions strategies, training programmes and funded workshops – we do it all! To find out more, fill out the form below, or email us at [email protected]
Share
Related Posts