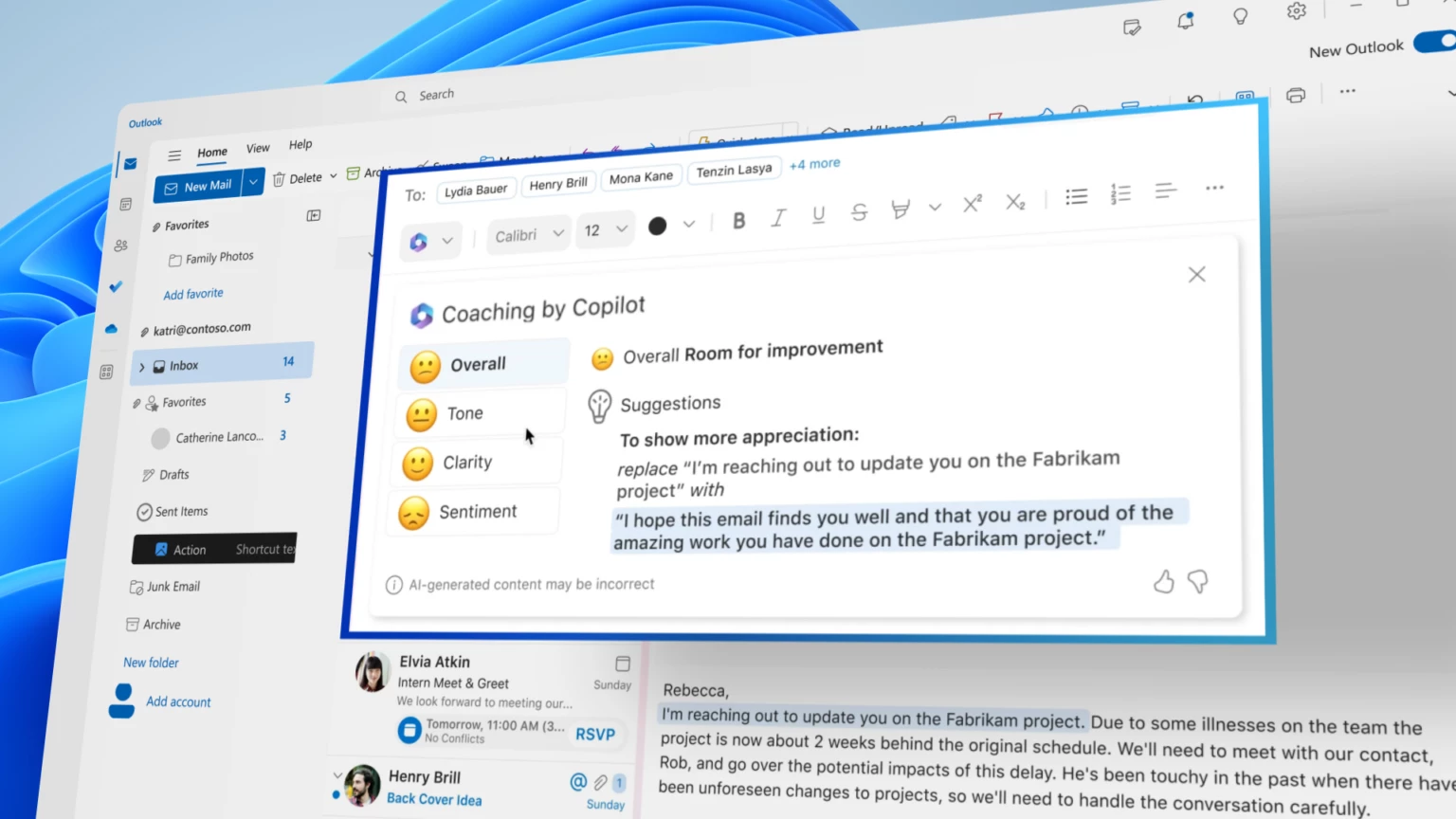 Since their announcement in March, Microsoft have received an overwhelming level of excitement for the release of Microsoft 365 Copilot. Now, with the latest announcement of the Copilot Early Access Programme, what does that mean for you?
As always, Microsoft are guided by their Responsible AI Standards and Principles, so you can rest assured that Copilot is a safe piece of software to use. With more organisations being given earlier access to the programme and a host of new capabilities for Copilot itself, it's time to discover the productivity, creativity and collaboration that Copilot can give you!
So, let's dive into the Copilot Early Access Programme!
Copilot in Whiteboard
The Copilot integration within Whiteboard is set to take your brainstorming sessions to the next level!
Using natural language prompts, you can ask Copilot to come up with ideas and organise them into themes, create design to bring your ideas to life and summarise the content on your Whiteboard. With just one or two words, Copilot can help you brainstorm marketing slogans that pack a punch! Jumpstart your creativity with Copilot by asking for ideas around specific topics that you need inspiration for.
Combined with the power of Microsoft Designer, the Copilot Early Access Programme can take your ideas and transform them into original images to enrich your text. Copilot also makes it easier to ask for feedback from colleagues and share a summary of your work using Microsoft Loop components, elevating your collaboration like never before!
Copilot in PowerPoint
Making full use of their partnership with OpenAI, Microsoft are integrating their image generator DALL-E within PowerPoint.
Users will be able to ask Copilot to create custom images from just their words, bringing presentations and stories an incredible level of visual detail. For example, you can ask Copilot to "generate a sepia-tone image of a messy desk with papers and post-it notes in an artistic photography style" and the image will appear in PowerPoint!
You can also use the 'Rewrite' feature with Copilot, which improves the overall tone of your writing within a presentation! Copilot makes beneficial changes to your texts like making it more concise, turning bullet points to paragraphs and coming up with original titles for each slide.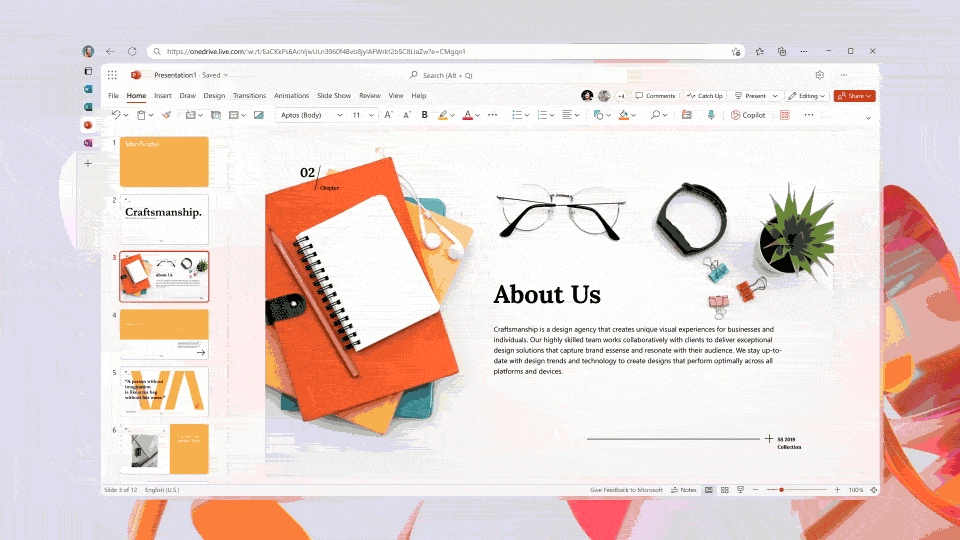 Copilot in Outlook
Make every communication opportunity impactful with Copilot in Outlook!
When you draft an email in Outlook, Copilot offers helpful coaching tips and suggestions to increase clarity and nail your tone, create a more efficient and effective communication process.
If you're writing an email about a sensitive topic, Copilot will coach you to deliver the information in the best way possible. If you're working to a strict deadline, Copilot keeps your messages concise and effective.
Copilot in OneNote
Working in accordance with the existing commitments to data security and privacy within your organisation, Copilot works across the entirety of the content in your OneNote.
The Copilot Early Access Programme in OneNote can organise your notes, images and data and create lists, generate new ideas and arrange your information into more engaging formats! With simple natural language prompts, Copilot can make the overall look of your notebook more cohesive, reorganise content to be more accessible and highlight your most important information.
Copilot can also identify any unanswered questions across your existing notes, grouping them into a centralised location for you to review and find the answers!
Copilot in Microsoft Loop
Keep your teams updated across all your different projects with the Copilot integration in Microsoft Loop!
As you fill your Loop components with ideas, content and key information, you can use Copilot to summarise your team's at work and help create action points. Be it a list of highlights or mentioning team members at specific points of the summary – Copilot does it all! You can edit these summaries, adding details and context, and send them across to other Loop components.
Copilot within Loop ensures that your whole team is aligned and on track, helping you collaborate effectively and reach your business goals!
Copilot in Microsoft Viva Learning
Helping you create a fully personalised leaning journey, Copilot in Viva Learning is here to help you work towards your personal development goals!
With capabilities that include designing learning pathways, finding the most relevant learning resources and scheduling time for training, Copilot always supports your learning.
Now available in Viva Learning, the 'academies' feature allows organisations to create role and business-area specific experiences, providing individuals with high-quality, engaging and relevant learning opportunities!
If you're interested in the benefits that AI can bring to your organisation, then get in touch with Changing Social! As one of the top Microsoft Partners, we help organisations get the best return on investment of their Microsoft licencing. From change management & adoption strategy, to Power Platform consultation and app-building, to customised training programmes and support services – we do it all! To find out more, fill out the form below, or email us at [email protected]
Share
Related Posts