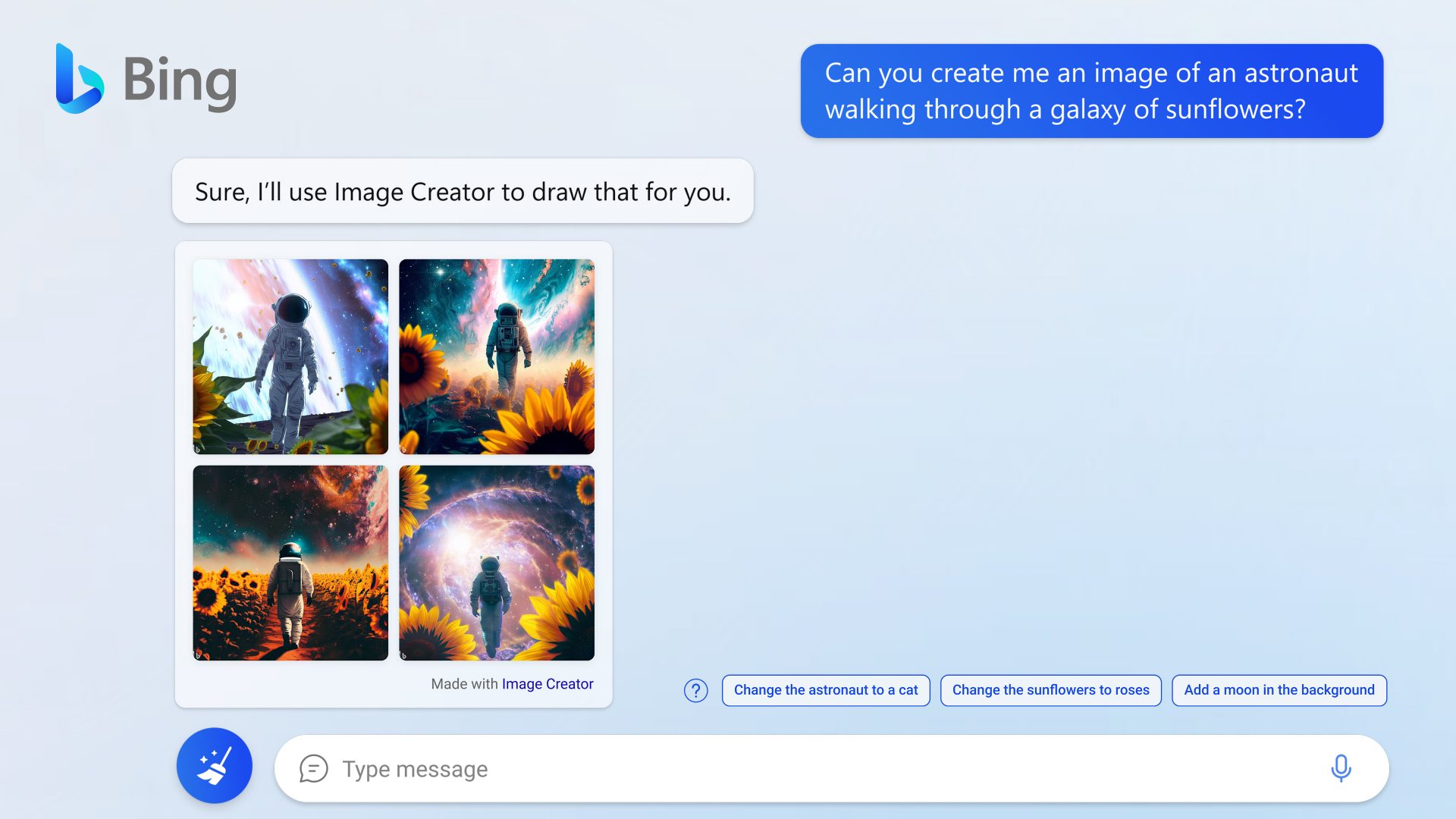 Microsoft are taking its chat experience even further by announcing the new Bing Image Creator! For those in the Bing preview, users will have the option to search in a more visual way. There's no limit to what you can create!
After the introduction of the new AI-driven Bing and Microsoft Edge in February, the new chat experience has seen users search in a wide variety of ways. From simplifying answers to complex questions, looking for creative inspiration and having fun learning about AI. Bing has opened up new possibilities for search engines!
So, let's get stuck into Bing Image Creator!
How Does Bing Image Creator Work?
Bing Image Creator will become fully integrated into the Bing chat experience, and will initially be phased in within Creative mode. The Image Creator preview will also be available in Microsoft Edge. This makes Edge the first (and only) search engine to have an integrated AI-powered image generator! To use Image Creator within Edge, click on the Bing Image Creator icon in the sidebar to get creating.
Users can type in a description of an image, give some additional context like specific scenery or activity, and choose an artistic style. Based on those prompts, Image Creator will generate an image from your imagination – it's that simple!
If you're looking for interior design inspiration or ideas for a magazine, a prompt as simple as "create an image" can lead to so much.
How Safe is Image Creator?
As with every AI-powered software that Microsoft introduces, their teams diligently follow the Responsible AI Principles and Responsible AI Standard. Working with their partner company OpenAI, the developers behind DALL∙E, Microsoft has put safety measures in place to curtail potential misuse of Image Creator.
OpenAI's safeguards have been put in place to try and limit the generation of dangerous and harmful images. If the Image Creator system detects a potentially harmful image might be generated by a prompt, it will block the prompt and issue a warning to the user.
It is also made clear that any images generated by Image Creator are created by AI. To highlight this, Image Creator images will include a modified Bing icon in the bottom left corner of every image.
What are AI-Powered Visual Stories and Knowledge Cards?
With the growing demand for visual search experiences, Stories and Knowledge Cards 2.0 will also be available to Bing users!
Stories offers highly engaging way to search and interact with content, utilising both images and short videos.
Knowledge Cards 2.0 is an AI-driven experience inspired by infographics, showing fun facts and key information in a snapshot. Updated to include interactive forms of content such as charts, timelines, graphs and more, users will be able to enjoy a truly immersive experience!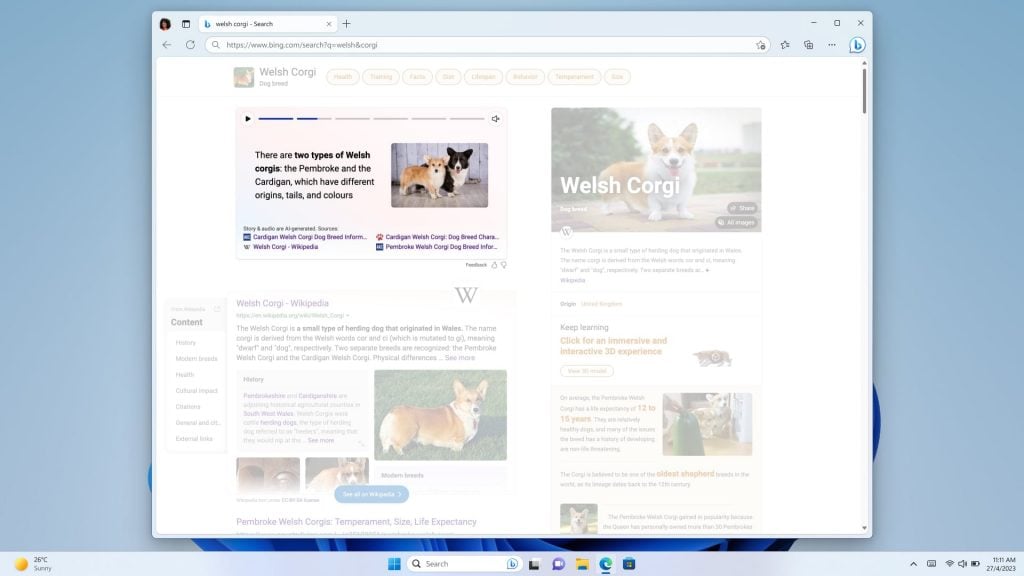 When will Image Creator be Available?
For Bing preview users on both desktop and mobile devices, Image Creator will begin to be introduced from today! If you're not in the new Bing preview, a preview experience of Image Creator can also be found at bing.com/create for users across the globe.
Image Creator is also available to use within Microsoft Edge for desktop and mobile users. Simply click on the Image Creator icon in the sidebar and get started!
Whilst the Image Creator preview experiences are currently only available in English. Further language support for Image Creator will soon be available.
If you're looking to make the most out of Microsoft, contact Changing Social! We're one of the top Microsoft consultancy firms, helping organisations make full use of their Microsoft licence. We offer bespoke training, digital transformation strategies, Canvas Apps and much more! To see how we can help you, fill out the form to the right, or email us at [email protected]
Share
Related Posts