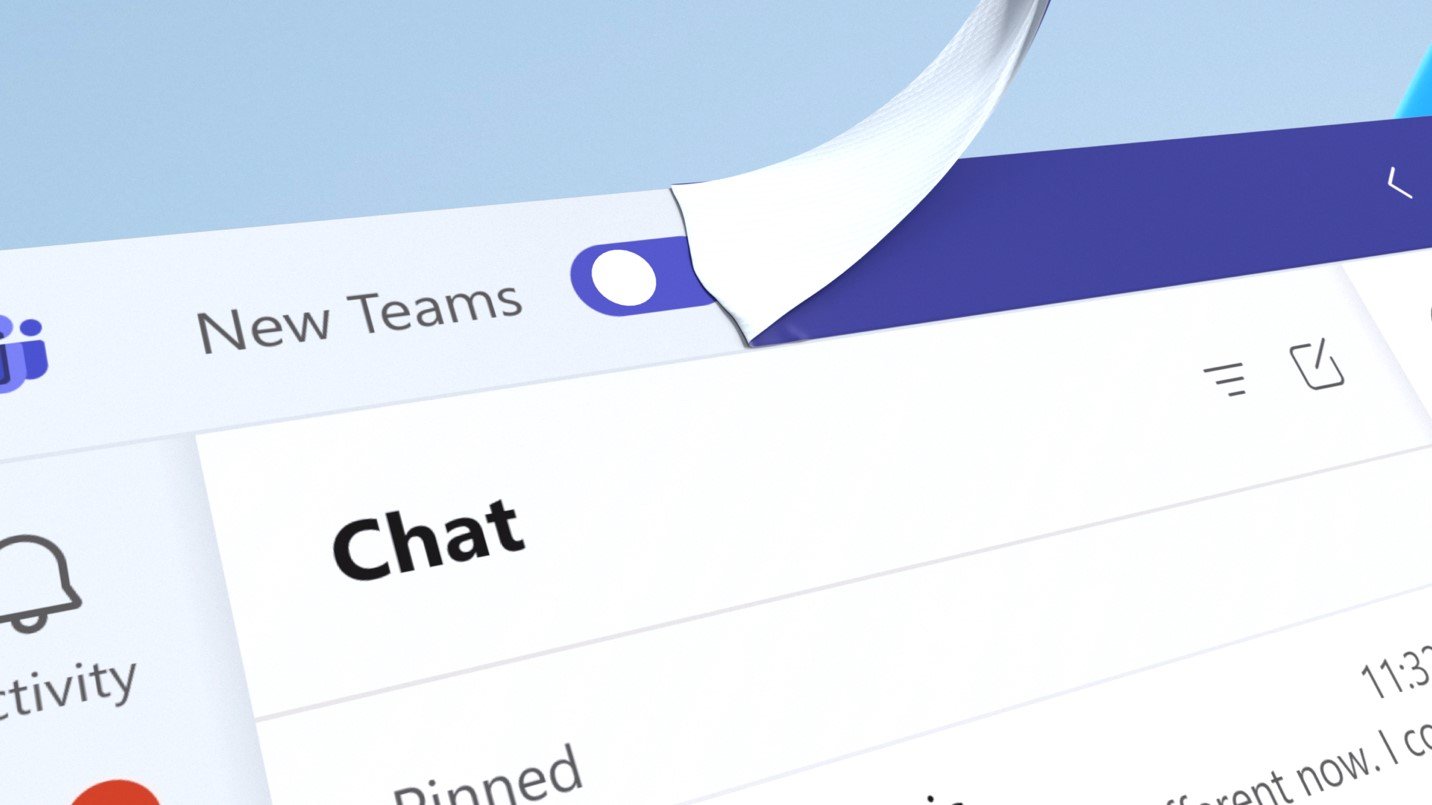 Microsoft Teams has become an essential tool for many of us working remotely. Facilitating calls, messaging, file-sharing, live events and much more, it's an app that does it all!
You may have heard the announcement in March that Teams has moved into a new era, with an update that makes it faster, simpler and smarter. But how, exactly, does it work?
In this article, we'll be taking a look at the 'new' Teams and the updated capabilities that elevate the online meeting platform even further! We'll also be letting you in on all the exciting updates for Teams announced at the Enterprise Connect 2023 conference!
Faster
Whilst Teams has positively revolutionised the way we work online, it's not without fault. The most common issue that users raised was time; be it launch speed, wait-time to join a meeting and memory consumption that slowed down other functions.
To combat this, Microsoft have partnered with GigaOm (an independent benchmarking firm) to analyse how the speed of the new Teams would improve user experience. After rigorous testing of app responsiveness, installation responsiveness and the impact Teams had on system resources, Microsoft made some incredible discoveries.
The new Teams app launches 2x faster and allows users to join 2x faster also! Switching between chats and channels got a speed increase of 1.7x, and the Teams app itself consumes around 50% less memory and 70% less disk space!
Never fall out of the flow of work again with the lightning speed of Teams!
Simpler
When trying to get work done effectively, simplicity is the key. Microsoft understands the need for Teams to be a simple platform to navigate, whilst also providing an experience full of helpful features. To accommodate the growing user base, Teams have made it easier to do more with less clicks.
Actions have been streamlined to de-clutter notifications, searching, messaging and channels. Now, you can navigate to what you really need without sifting through unnecessary information.
It's important to have an online workspace that works for you, and Teams can now be fully personalised to suit your needs. With customisable thread conversations, group chats and interactive emojis, the new Teams lets you create a space that works for you!
Perhaps the most important of all is a user's meeting experience. Microsoft has updated functions for pre-joining a meeting, gallery view and screen sharing to offer simplified yet more effective meetings.
Microsoft has ensured that simplicity has not come at the cost of a function-rich experience in this update!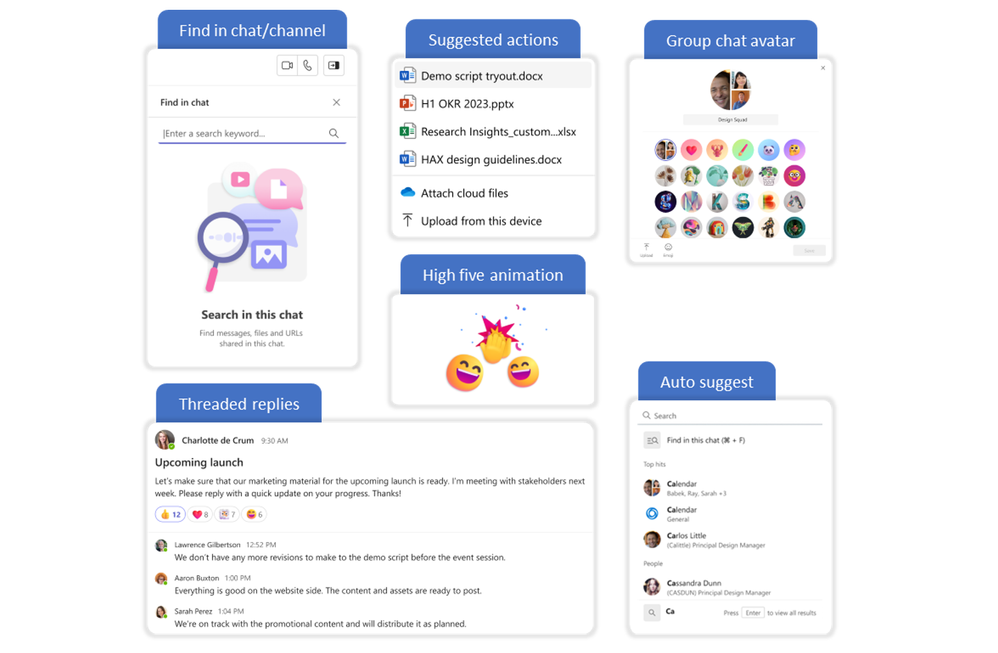 Smarter
Microsoft have worked hard to remove any possible barriers to communication and collaboration within Teams, improving the new Teams to a seamlessly consistent level.
When users need to collaborate across the boundaries of their organisation, they no longer need to log in and out of different tenants and accounts to work with people externally. Users can stay logged in across all tenants and channels, receiving notifications across all their different accounts.
This update to authentication, synchronisation and notifications helps you work collaboratively without any barriers!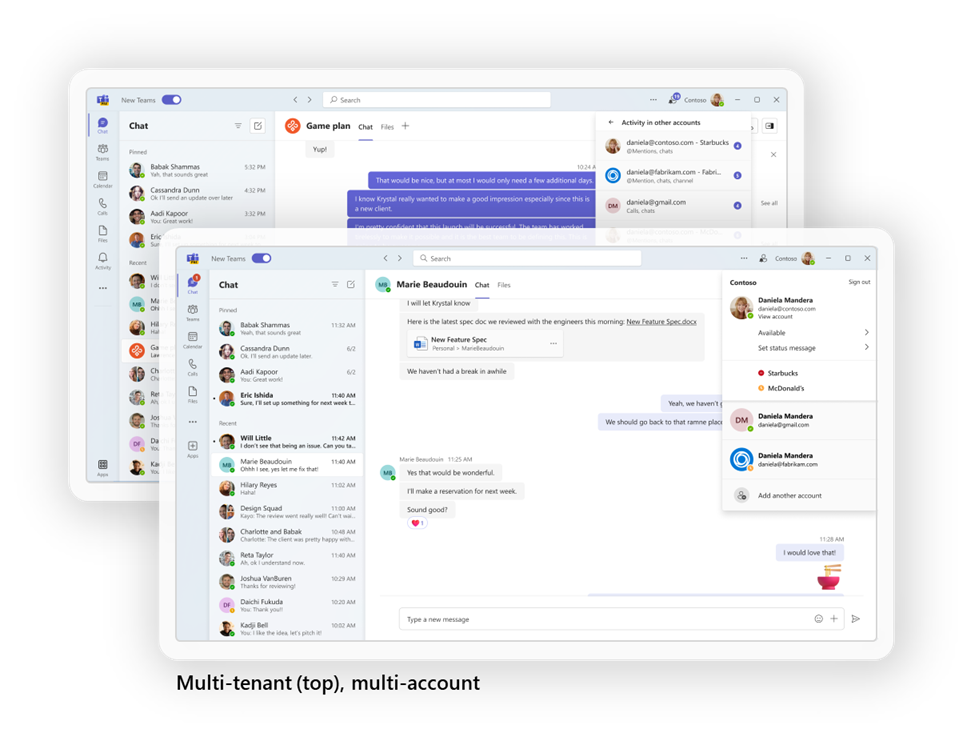 Enterprise Connect Announcements
Collaborative Notes in Teams Meetings
The new collaborative notes in Teams meetings helps you get the most out of working-out-loud!
With co-edited notes, a collaborative agenda and clear follow-up tasks all housed within Loop components, collaborative notes are so helpful!
Fully editable and constantly in-sync, these notes can be copied/pasted across Teams chats and Outlook.
Speaker Coach in Teams Meetings
Do you want to improve your presentation skills and wow your team at your next meeting? Get some help from Speaker Coach!
Offering private and personalised feedback, Speaker Coach gives you tips and tricks to improve both your speaking and presentation skills in real-time.
With a post-meeting summary only visible to you, you can go back and review your feedback whenever suits you!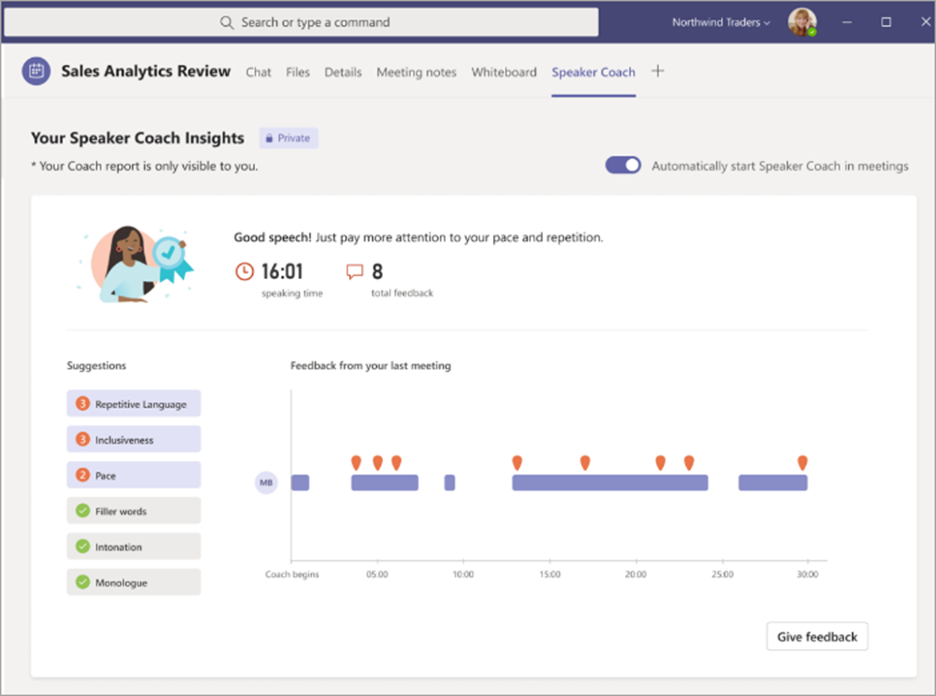 Avatars in Teams
It can get distracting having to look at yourself and your background in a long day of meetings!
The next time you need a break from being on camera, try Avatars! You can create and customise your own avatar and its reactions, and let your personality shine through.
For those more comfortable off camera, joining from different time zones or experiencing video fatigue, Avatars let you stay engaged when taking a camera break!
New Teams Channel Experience
Generally available in June, several new Teams channel features will be rolling out that make sharing ideas, knowledge and information easier than ever!
Compose box and recent posts will now appear at the top of the page. This makes starting a new post and participating in the channel far easier, and you can rest assured you won't have missed anything important!
Conversation view makes a channel discussion feel just like a Teams chat! This new and engaging view allows you to have the post as a pop-out, making sure you can keep an eye on any new replies!
Viva Topics references in hashtag form will provide context within the channel on organisational topics, without having to ask or search for it!
A streamlined information pane includes all the important information from a channel to keep you in the loop. Channel member's, pinned posts and other relevant contextual information will be visible at all times, helping you stay up-to-date!
Pinning posts makes it easy for everyone in a channel to keep in mind important information, and have it on hand if they need to refer to it!
Simplified badging helps users see when there is new, unread activity within Teams. The simplified design helps you focus on the specific channels that require the most attention!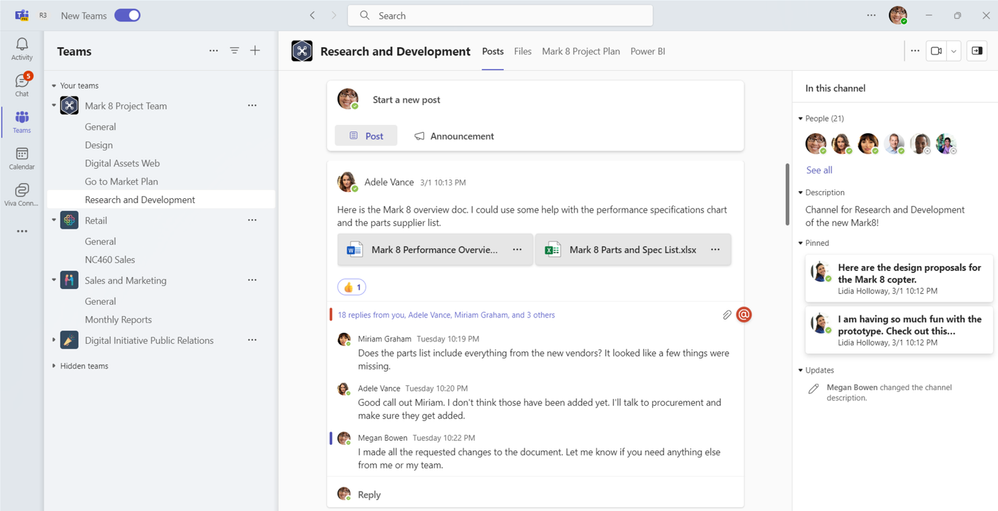 Updated File Apps in Teams
Navigating shared files just got a lot easier with this Teams update!
The new navigation panel helps you sort through shared and personal files from chats, channels and meetings, helping you find what you need much quicker. The new actions are as follows:
Home – takes you back to your recently accessed files.
My files – lets you access your personal files saved in your OneDrive.
Shared – helps you find files that have been shared with you, or you have shared with others, across M365
Downloads – locates files downloaded from Teams on your device
Quick Access – pins a Teams channel file tab or SharePoint document library to find quickly
This greatly streamlines the process of navigating files, helping you get to what you need!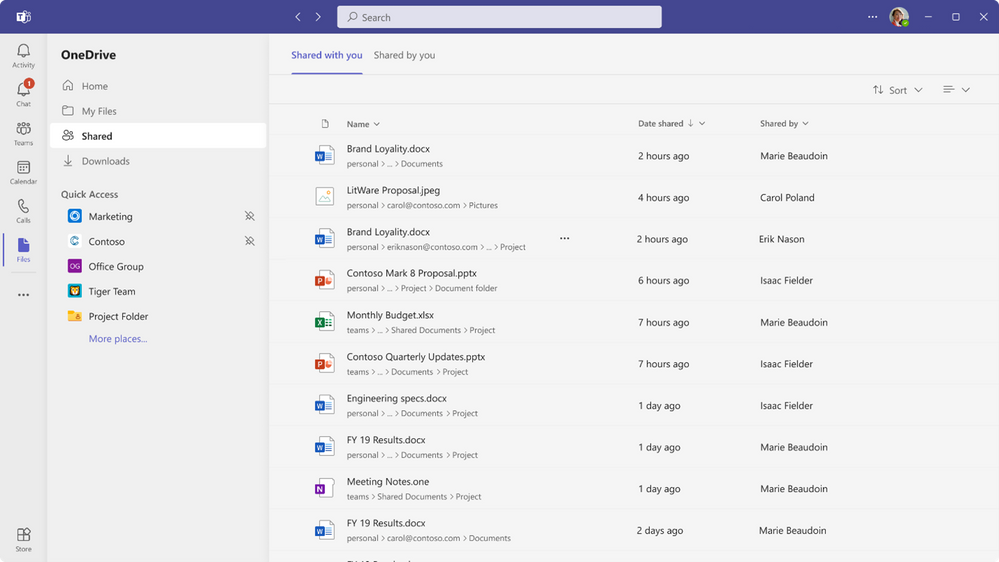 Viva Connections Pre-Configuration for Frontline Workers
Tailored to the needs of frontline workers, Viva Connections will be pinned very clearly on the mobile and desktop Teams app!
Including a customised default dashboard, Viva Connections will display adaptive cards for Tasks, Shifts, Approvals and Top News.
For easily finding key workflows and resources, it has to be Viva Connections!
If your organisation is looking to get started with Teams, then let Changing Social help you! As one of the top Microsoft consultancy firms, we guide organisations through their journey with Microsoft 365. From app building and training programmes, to change management and Microsoft workshops – we do it all! To find out more, fill out the form below, or email us at [email protected]
Share
Related Posts