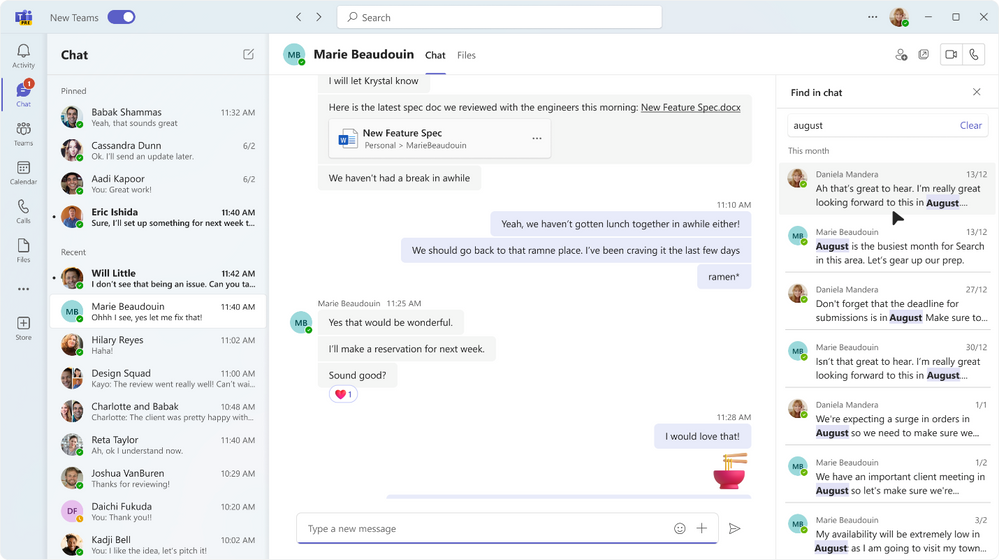 Fresh from the amazing Microsoft Inspire event, the month of July sees 23 new incredible updates to Teams and Teams Premium!
From enhanced video quality to collaborative notes in a meeting, Copilot within a Teams chat to random Breakout Room assignments – the July Teams update elevates your experience like never before!
Let's take a look at the top Teams updates you need to try from July!
Updates from Microsoft Inspire
Copilot within Teams Chat
Summarising information has never been easier with help from Copilot!
When you need to catch up on the conversation,  organise key action points and create a synopsis of all the important information, Copilot within a Teams chat can do it for you!
Saving you from sifting through lengthy chats, Copilot within Teams reacts to your natural language prompts and helps you get the details you need quickly.
Collaborative Notes in Teams Meetings
Still in public preview, this update sees your online meetings becoming more effective than ever!
Collaborative notes allow meeting attendees to work together in real time on the agenda, notes and action points created from the meeting! Collaborative notes are essentially a Loop component that can be accessed via the 'Notes' button in the top navigation bar once generally available.
Chat within Microsoft Edge
Need to open a link but don't want to lose the context of why it was sent? Edge has you covered!
Now, when you open a link from within a Teams chat, the chat window will automatically follow you to Edge and open alongside the content from the link.
No need to switch back and forth with the context alongside the content!
Webinar Email Customisation in Teams Premium
Teams Premium users can now create webinar emails that pack a real punch!
Organisers can customise any webinar communication email, from confirmation right through to thanking attendees for participation! Users can edit the sender name, subject, add a custom banner and logo and edit the main body of the email.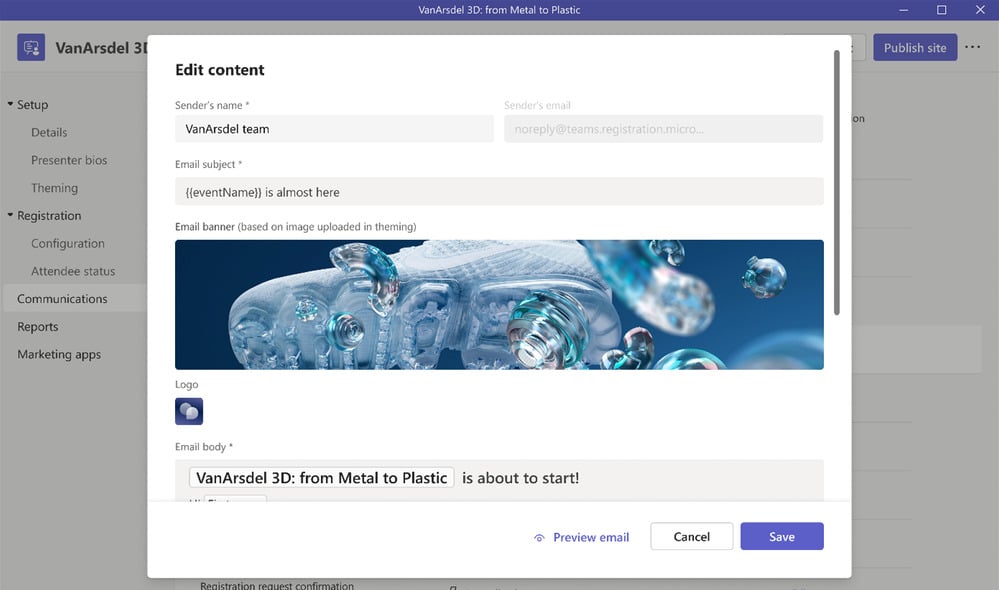 Teams Updates
Zoom Capabilities in Screenshare
To make sure your team members can all see the information you're screensharing, encourage them to use the zoom features!
This update gives new zoom in and zoom out buttons to help attendees fully comprehend the visuals on the screen, including a button that allows them to restore the original size of the screenshare.
Participant Shuffle in Breakout Rooms
During a Teams meeting, organisers can use the new shuffle capability to randomly assign attendees to breakout rooms, encouraging collaboration across whole group!
Users can shuffle participants prior to and during the meeting, and can shuffle all attendees or only those that are unassigned to help make breakout rooms more even.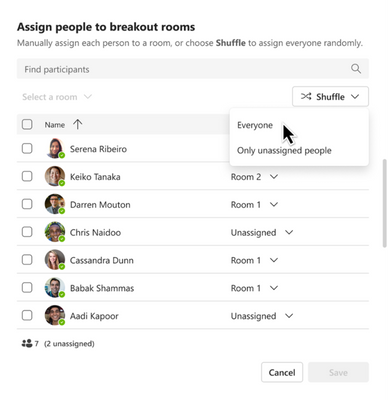 Links to Group Chat Messages
This new features allows users to copy links to messages in a group chat, taking the recipient straight to the conversation with the relevant context and chat history!
Increased Video Quality
Perhaps one of the most exciting updates is the incredible enhancements that Microsoft has introduced to video within Teams chats!
When a Stream video is shared in a chat, users can now preview and play from directly within the chat.
Additionally, when you want to record a video clip but prefer being off camera, users can now record with just audio or just screen recording. You can also blur your background and use custom settings to make being on camera as comfortable as possible.
Finally, video clips shared within Teams can now display captions in English, with support for other languages coming soon! Generated automatically, captions make sure your videos are accessible for everyone.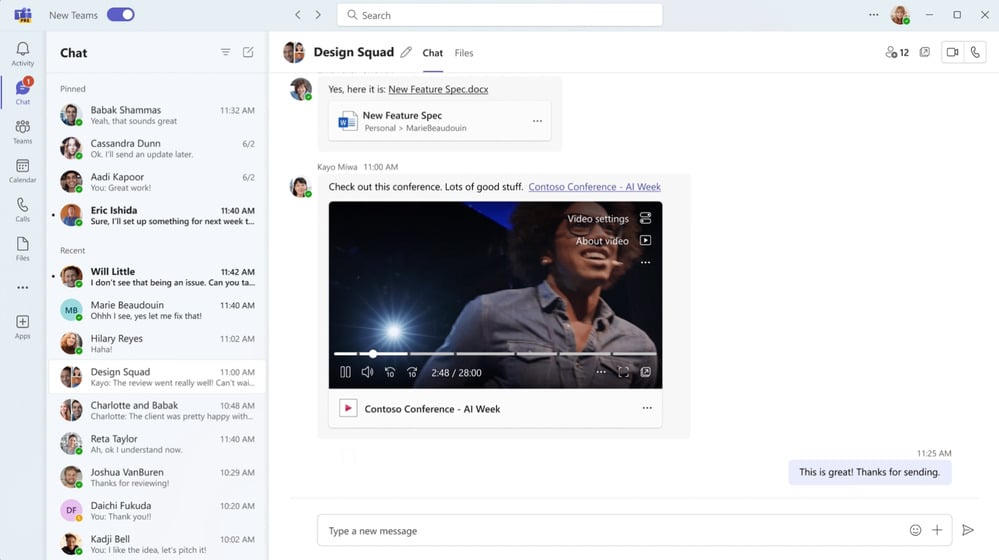 Enhanced Teams Calendar
Much like the video enhancements, your Teams calendar is receiving some great updates this July too!
The new agenda view allows users to see a list of all their events, giving you a broader view and helping your organise your day accordingly. From this agenda view, you can RSVP to meetings, join calls, chat with meeting attendees, access notes and much more!
Users no longer need to open an event to reschedule, with the incredibly helpful drag and drop feature. Simply drag the original meeting and drop it into a new timeslot, check your attendees availability before you update the event, and reschedule with ease!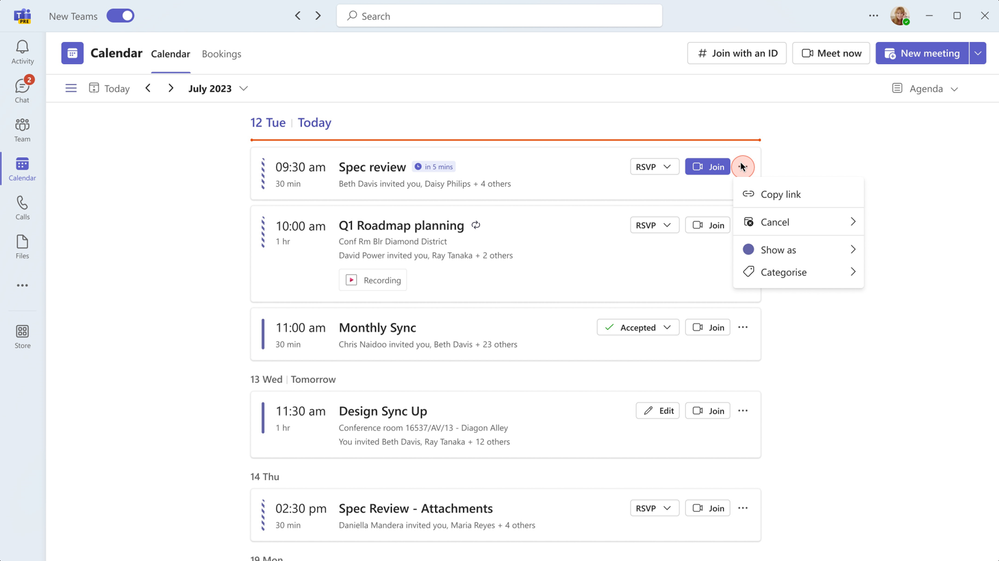 So, which updates are you most excited to start using?!
If these updates could benefit your organisation, then reach out to Changing Social! As a top Microsoft Gold Partner, we help organisations make the most of their Microsoft investment. Whether you want custom-built apps, bespoke training or adoption & change strategies – we do it all, and more! To find out more, fill out the form below, or email us at [email protected]
Share
Related Posts