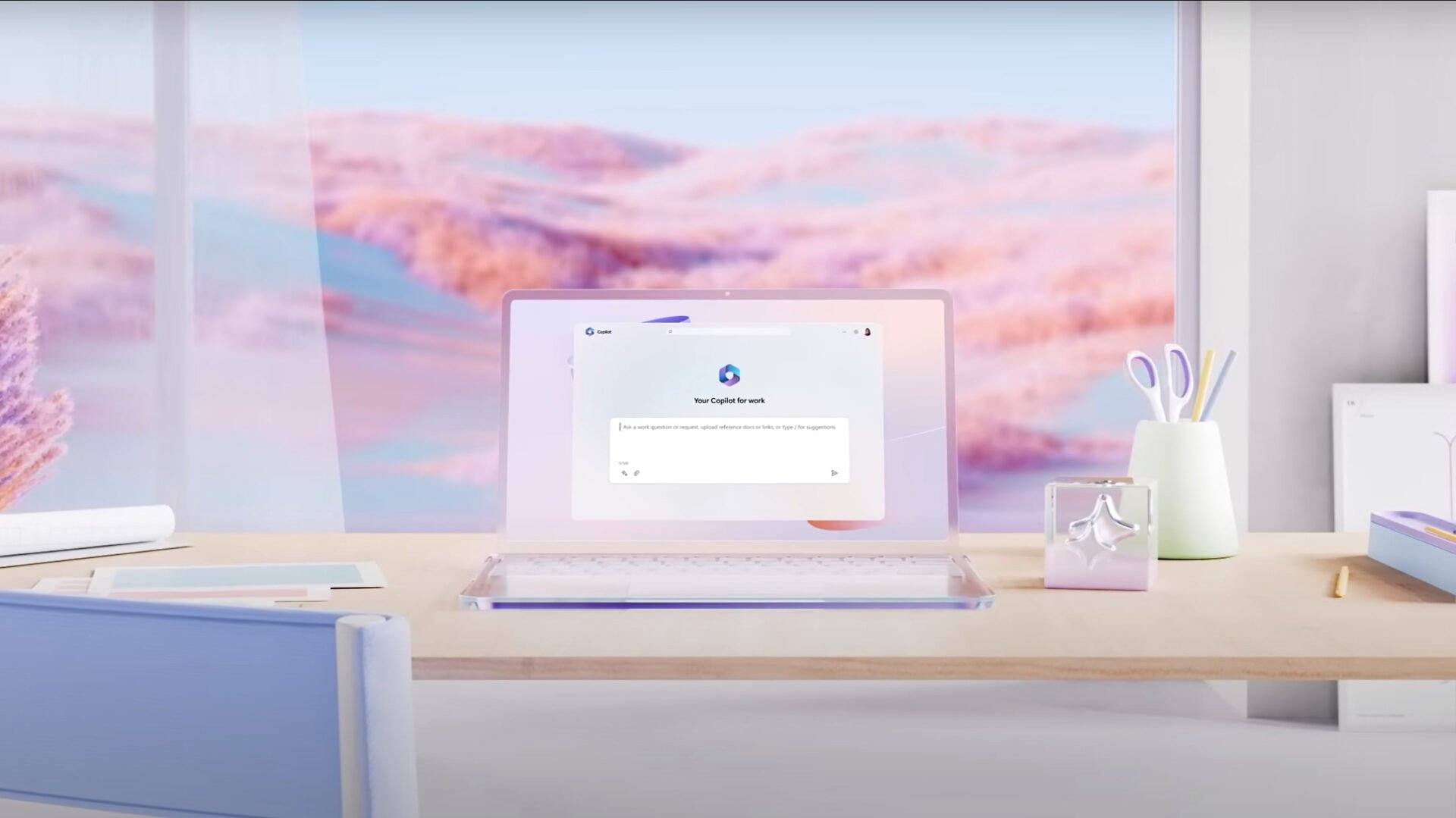 As children, teenagers and young adults, we dream about what we want to be when we grow up. Be it a chef, lawyer, ballerina, author or zookeeper – we can't wait to enter the working world. That passion and drive we have to be the best we can be at our chosen profession is invaluable. But sometimes, the minutiae of small, everyday tasks get in the way. Instead of using our time to create, innovate and work on the things that really matter, we get bogged down by tasks that take both our time and our energy. We need to rediscover the purpose of our work, and Microsoft 365 Copilot is here to do just that.
What is Copilot?
Copilot is powered by the next generation of AI, combing the capability of large language models (LLMs) with your data from the Microsoft Graph and Microsoft 365 apps. Your words, history, habits and more will become the driving force behind a productivity tool unlike any other.
Chairman and CEO of Microsoft, Satya Nadella says, "With our new copilot for work, we're giving people more agency and making technology more accessible through the most universal interface – natural language."
Copilot isn't just ChatGPT within Microsoft 365, it's far more innovative! In high-level terms Copilot is an advanced processing and orchestration engine, working in the background to merge the power of LLMs (including GPT-4), with M365 apps and your business data via the business graph.
How does Copilot work?
Copilot works in two ways, both of which are fully integrated into Microsoft 365. Firstly, it works alongside you and is embedded within the M365 apps you already know and love such as Word, Excel, Outlook, Teams and more. By having Copilot intertwined into the M365 suite, it removes the hassle of administrative tasks and unleashes your productivity, creativity and time.
Additionally Microsoft are also announcing the release of the new experience, Business Chat. Working similarly to Copilot, Business Chat works within the LLM, M365 apps and most importantly your data; accessing your calendar, emails, documents, chats, contacts and meetings. Responding to natural language prompts such as 'Let my team know that we updated the marketing plan', Business Chat will generate a status update based entirely on your morning meetings, emails and Teams chats. This innovative technology allows you to stay on top of smaller responsibilities, whilst refocusing on the aspects of your work that excite you most.
It may seem like Copilot is the software calling the shots, but you always have ultimate control. You get to decide what to use, edit or discard. Copilot gives you the space to create in Word, analyse in Excel, collaborate in Teams and much more.
Unlock your Creativity
It's often said that starting is the hardest part, and that's certainly true for lots of us when starting the creative process within a Word document! Copilot offers you a first draft to edit and build upon, saving you from burnout in the initial writing, editing and source-finding stage. Whether Copilot gets it spot-on or slightly wrong – stopping you from making the same mistakes yourself – it lays the foundations for you to let your creativity run wild.
Excited to start a presentation, but don't want to get bogged down in searching for the right information? Copilot has you covered. Give Copilot within PowerPoint a simple prompt and it can create aestheticized and professional presentations, even adding in relevant content from your documents.
Copilot takes away the stress of getting started, letting you focus on what you do best!
Unleash your Productivity
It happens to us all; you start the day looking forward to working on a project, but as time goes on, your day becomes filled with time consuming tasks that zap your energy,  taking you further away from what you really want to be doing. Copilot takes that extra weight off your shoulders, taking care of easy tasks so you don't have to.
From precising lengthy email threads to drafting suggested replies, your Outlook inbox can be cleared in minutes. Copilot in Teams can summarise key discussion points, even noting who said what and where colleagues disagreed! This can all be done, along with receiving suggested action points, in a real-time Teams meeting. For those looking to get started with the Power Platform, Copilot can help anyone automate repeated tasks, create chatbots and even take your ideas and turn them into a working app within minutes.
It's not just about the individual with Copilot, your organisation can enjoy a productivity boost too! By utilising the untapped pool of data and insights your organisation has, Business Chat creates an entirely new model for each organisation. Business Chat takes information from all your organisational data and apps, and highlights and provides insights on key areas of content, ensuring knowledge can be shared easily across the organisation.
Imagine the work you could accomplish in a single day if you didn't have to deal with unnecessary busywork. Copilot can make that a reality!
High-level Command Capabilities
From the thousands of commands available across Microsoft 365, the average person only makes use of a handful of them. Copilot will take simple prompts such as "insert a slide" or "delete the table", and make them even more accessible by adding their natural language model!
Copilot – Powered by You
As with other LLMs trained on large corpus' of data, Copilot is rooted in your business data. This connection is what gives Copilot it's incredible capabilities, allowing it to provide an experience completely tailored to help you. Copilot has real-time access to not only your content, but the context of that content. Firstly, it has access to your content; your emails, calendar, documents, chats, contacts and more. Secondly, and importantly, it can bolster this content with context; current meetings, email threads on a particular topic, chat conversations from a week ago. This means that Copilot delivers accurate and relevant insights.
Keeping Copilot Secure
Perhaps more than ever, customers are concerned with their data leaking outside their organisation. To quell these fears, Copilot LLMs aren't trained on your tenant data or prompts. Within your specific tenant, Microsoft's rigorously tested model works hard to ensure that no data will leak across user groups. On an individual level, Copilot only shows data you can access through the same technology Microsoft have been using for many years to secure customer data.
Because Copilot is integrated within Microsoft 365, it automatically inherits your organisations security, compliance and privacy policies/processes. Security measures like two-factor authentication, compliance boundaries, privacy protections and more ensure that Copilot is software you can feel safe using.
What underpins the security of Copilot is Microsoft's following of AI Principles and the Responsible AI Standard. Their commitment to decades of research on AI and privacy-preserving machine learning, coupled with their multidisciplinary team dedicated to reviewing their AI systems for potential mitigations, ensure Copilot users are protected.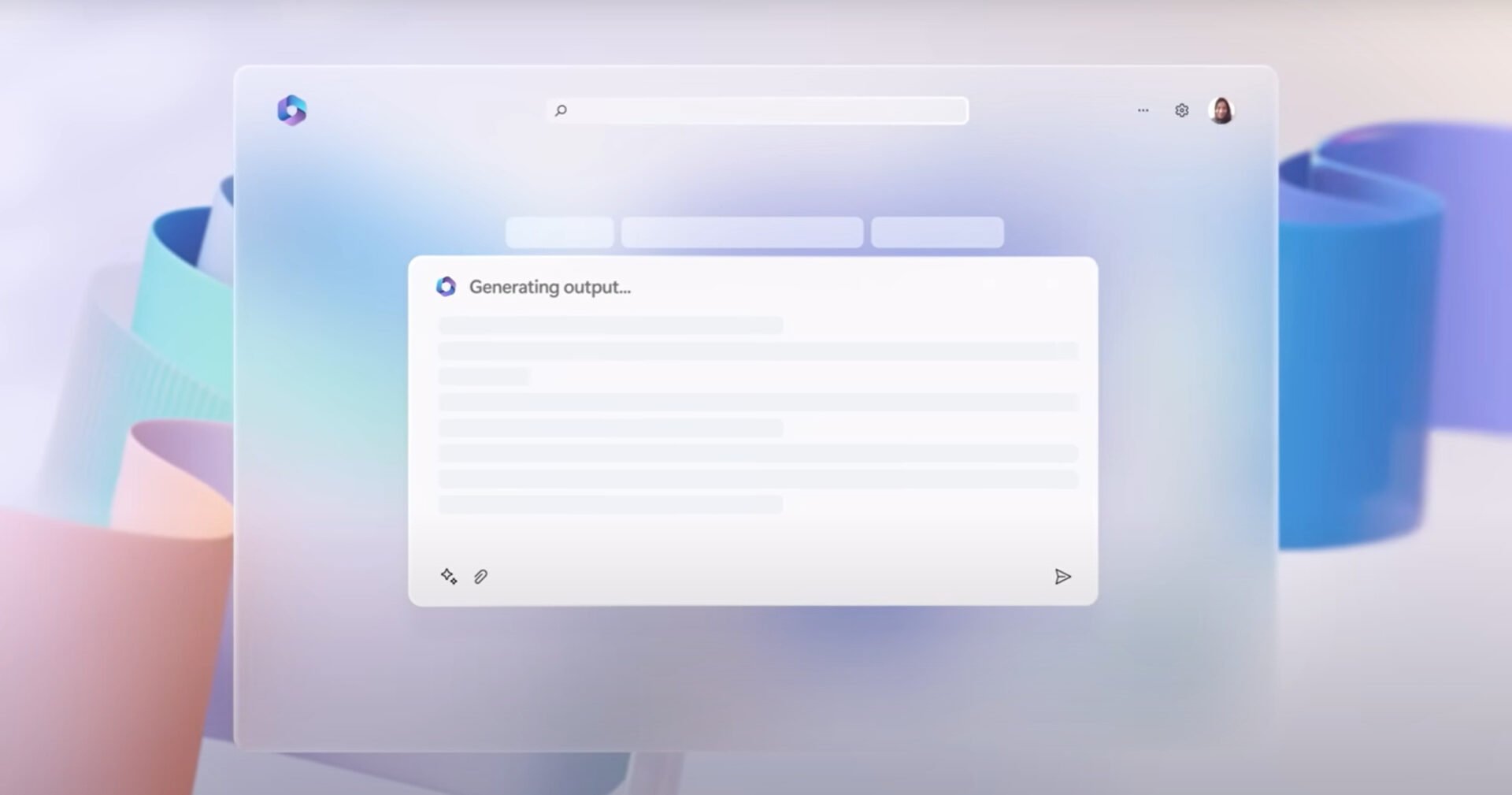 Continuous Learning with Copilot
It can already transform a Word document into a PowerPoint and execute commands across M365 apps – why stop there?
Copilot is designed to learn new skills to help you be more productive! For example, Copilot can learn how to connect CRM systems in Viva Sales, and as it learns Copilot only gets more sophisticated.
Moving Forwards
Although it's not generally available yet, Copilot is being tested with a small group of users to get feedback and make any necessary improvements.
Copilot is unlike any software previously created. We all want to feel excited about working, and rekindle the passion to create and produce. Copilot can help us reach new heights in our working lives, and remind us why we love what we do.
Copilot is soon to be one of the most innovative and revolutionary AI-powered software available, and with this new way of working comes an adjustment period. For those willing to embrace the endless possibilities Copilot can offer, we're excited to embark on this journey with you!
If you want to learn how Microsoft can transform your organisations productivity, then talk to Changing Social! As a leading Microsoft consultancy, we specialise in helping organisations make the most of their Microsoft licence. Whether it's digital transformation strategies, app-building on the Power Platform or running training programmes, we do it all! To get in touch, fill out the form to the right, or email us at [email protected]
Share
Related Posts