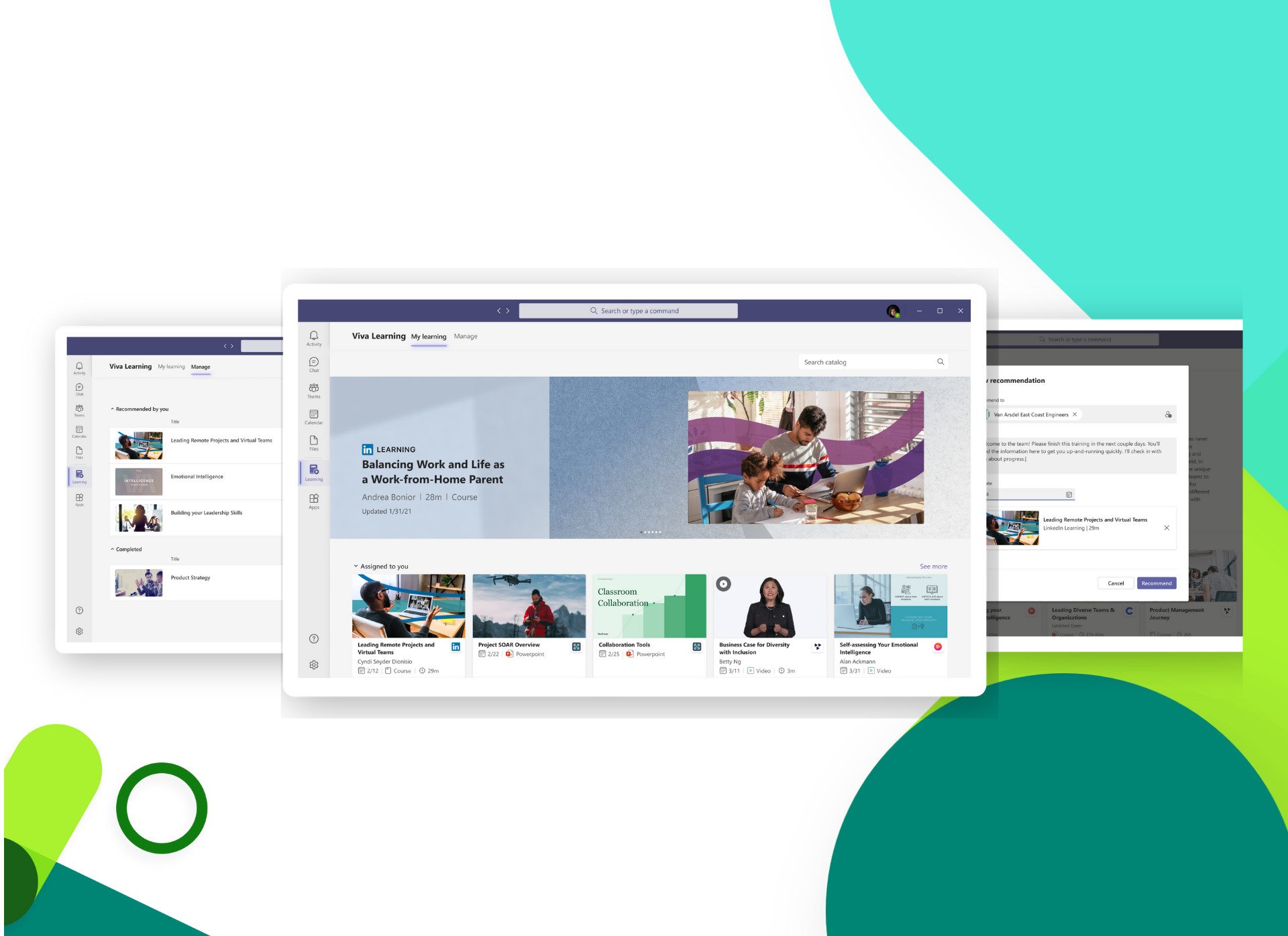 You may have already seen our blogs exploring Microsoft Viva – exploring how to improve the employee experience, what Viva Connections or Viva Topics are. Another of the new additions is Microsoft Viva Learning, which removes the traditional obstacles found in an organisation by making learning a natural part of the day and creating a culture of learning. This serves to help build a better and more engaged culture within an organisation. 
Make learning more agile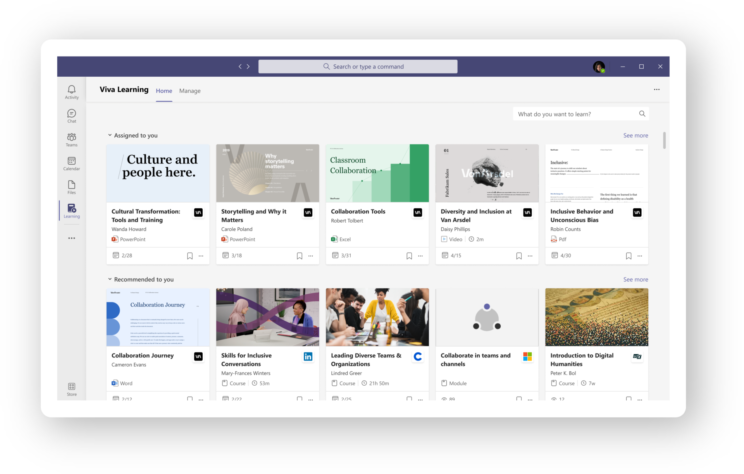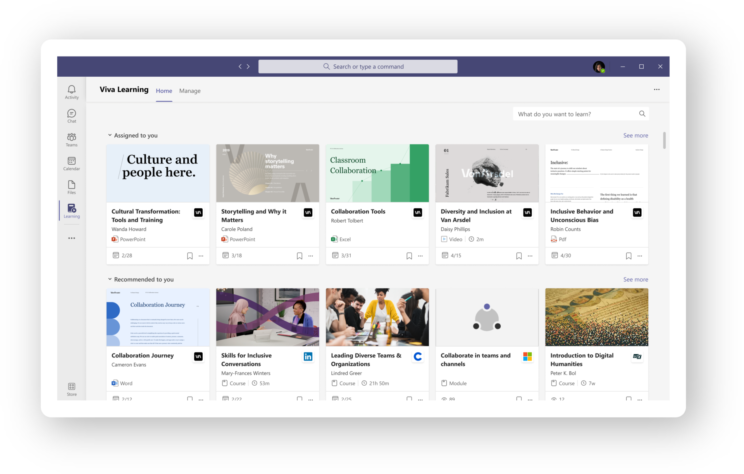 Did you know? Gartner's Agile Learning framework finds that organisations that offer employees the opportunity to develop skills through short bursts are more effective in making learning a core part of the job.  
Agile learning enterprises are 3 times more likely to have effective employee skill growth with a positive impact on strategic outcomes, and 4 times more likely to report being 'very satisfied' with training and learning. 
Microsoft Viva Learning helps create an agile culture of learning, making formal and informal learning widely accessible.  
You are able to pin a learning tab to any Teams channel for access whenever is needed and pulls on different sources including LinkedIn Learning, Microsoft Learn, Skillsoft, company specific learning and more. This means individual teams can access what is relevant to them as and when it is needed. 
It helps you to create a learning culture that empowers people to be their best by exploring new things during their workday. By bringing learning into Teams, it's easier than ever to find the information you need to help grow careers and contribute to a successful business. 
Specify your learning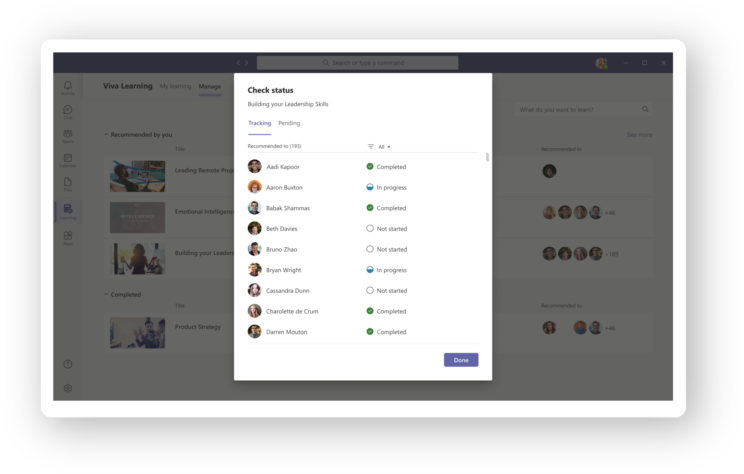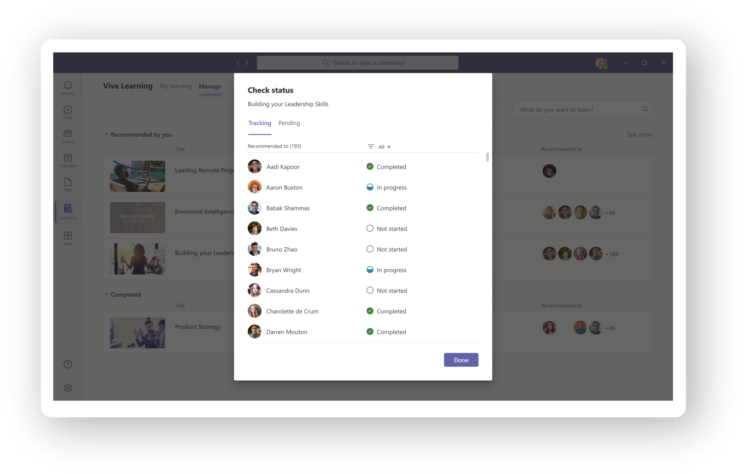 Learning provides the option search for and select learning content to share with other team members where they already collaborating, communicating and getting work done – which can be done easily by sharing a link via the Teams chat option. Everyone can benefit from learning material without ever leaving Teams.  
Viva Learning adds selected content to the learning tab so users can seamlessly transition from learning to other work activities, without ever leaving Teams.  
Thanks to the inbuilt AI, the more training you complete, the more relevant your recommended training will become to allow you to: 
Easily find learning opportunities provided by your organisation. 

Explore a variety of courses from Microsoft and third-parties. 

Find specific learning content that appeals to you or your career goals. 

Share relevant or interesting courses with your colleagues in a Teams chat or channel. 

Bookmark courses you're interested in. 

Customise what and how you learn in 'My learning' view.  

Play LinkedIn Learning courses in the embedded player without leaving Microsoft Teams. 
Assign courses to employees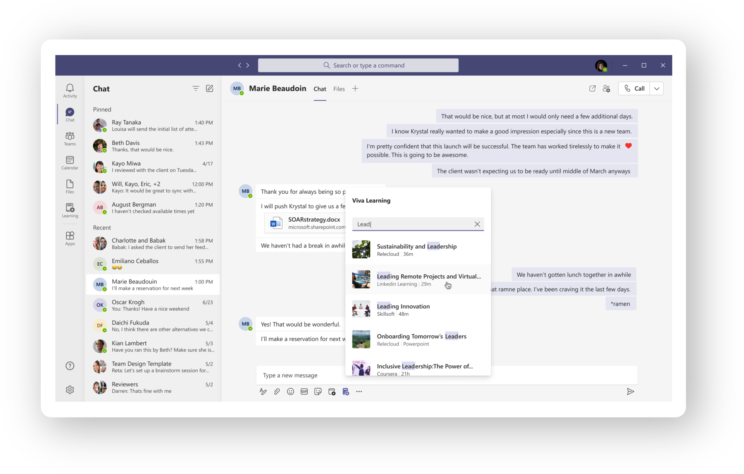 Managers can assign courses to address any skills gaps and can see the status of learning tasks they have assigned and everyone's completion status.  
For example, your line manager wants you to learn about Yammer over the next two weeks. They can then put deadlines against that and you will get a notification in Teams alerting you to the training recommendation – both you and your manager can see the deadlines of learning tasks.  
Managers can also send out a nudge if users have not completed training and are nearing the deadline. 
Viva Learning helps makes the learning experience easier and more accessible, making it simple to discover, share and engage with content that will help individuals grow both professionally and personally. 
Want to create a culture of learning? Or perhaps you want to learn more about the Viva Employee Experience? Fill out the form below or email us on [email protected]
Share
Related Posts