Introducing Viva Connections
Viva Connections is a new intranet software built on M365 in Teams – offering a personalised view of news, conversations and communities through apps employees already use.
The platform intends to boost happiness, feelings of belonging and employee retention by encouraging meaningful connections across the organisation.
What is Viva Connections?
Employee experience is the foundation of any successful business – if employees are not happy, they are around 20% less productive.
Viva Connections is a great way to keep up with notifications and conversations within the organisation, which is key to feeling connected with one another.
You will be able to start the day by seeing news articles, start or join discussions, keep up to date with what's going on in the company and more.
Everything is personalised to you, so you will see communications that apply to your role, location and job type, with important news boosted to the top of your feed.
Viva Connections intranet software helps us bring our best selves to work and achieve great things.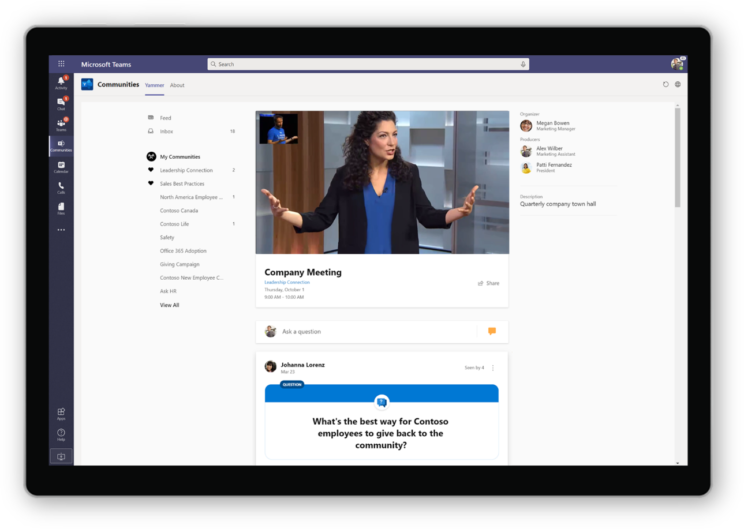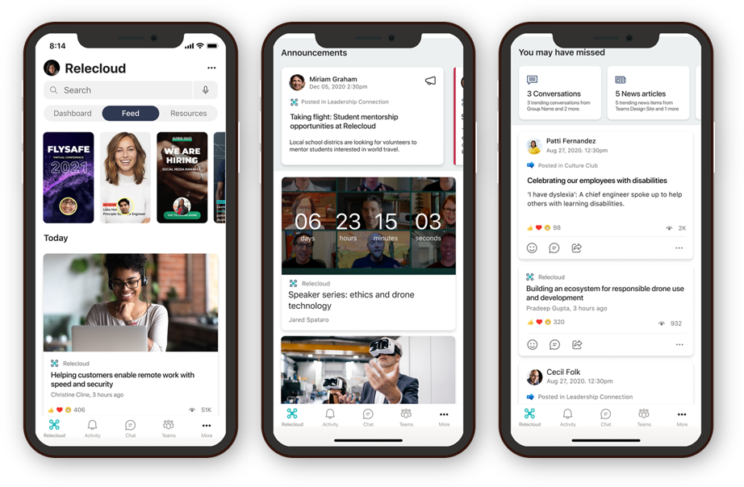 Why Microsoft Viva Connections?
Certain departments or teams can sometimes feel disengaged and isolated from the rest of the organisation;
• Viva Connections helps to foster a culture of inclusion.
Frontline workers often do not have a voice, or feel connection to the main organisation;                                                          
• Viva Connections ensures everyone is connected and empowers every employee to contribute ideas and share feedback.
There is often a disconnect between leaders and workers;                                                                                                                                        
• Viva Connections aligns the entire organisation around the organisation's vision, mission, and strategic priorities.

• Viva Connections Encourages meaningful connections by enabling employees to easily discover relevant communications, communities, and tools
Want to see Viva in action?
Book a free demo with one of
 our Microsoft 365 specialists!
Viva Connections global navigation
Help drive employee engagement by enabling employees to easily discover the most relevant communications, communities, and tools through intranet software:
• Target the right news to the right employees at the right time, right where they work.
• Provide employees with a dashboard of their critical apps and resources.
• Corporate branding
• Consistent global navigation from Microsoft Teams
• Personalised My Sites and My News from Teams
A branded app experience in Microsoft Teams that is optimised to enable experiences for information workers and frontline workers;
Curate the content and tools you want to deliver through quick access to data and tasks, relevant news, communications, people, and resources
A company intranet software offering news and announcements, employee dashboards and sharing company-wide events.
What are Viva Dashboard Cards?
Viva Dashboard cards can be accessed via your smartphone. They show you a feed, such as your Yammer social feed or news feed.
With dashboard cards, you can add in your critical line of business apps, such as timekeeping apps.
So, if you have frontline workers, for example, add in any COVID screening apps that your business might have. Or, add in any tasks that might be assigned to you – either your personal tasks or those that are assigned to you from Planner.
As a bonus, if you get redirected to a different site at any point, you can always head right back to your Viva Connections  intranet software thanks to its global navigation.
Want to see Viva in action?
Book a free demo with one of
 our Microsoft 365 specialists!
What you can expect from us
Start your employee
experience journey