Knowledge Management with Viva Topics
Viva Topics helps to address a key business issue in many companies — providing the information to users when they need it. Viva Topics uses AI to automatically search for and identify topics in your organisation.
It compiles information about them, such as a short description, people working on the topic, and sites, files, and pages that are related to it.
Microsoft Viva is an employee experience platform (EXP) that elevates each employee's experience – how they learn, find knowledge, engage, and work, both for their wellbeing and the organisation's success.
Microsoft Viva Topics is an AI-powered knowledge management system that discovers, organises, and surfaces what matters. It automatically organises content and expertise across your systems and teams into related topics such as projects, products, processes, and customers.
People don't need a separate application or search—knowledge simply finds them in the apps they already use. Experts can rapidly curate and share knowledge through simple, highly customisable web pages.
Why Microsoft Viva Topics?
People waste hours every week just trying to find the right information and experts. Project Cortex, powered by Microsoft Graph and advanced AI, can save real time and real money by reducing that waste, and empowering people with instant knowledge at their fingertips.
Knowing where to search for what, is challenging​
The way people search is often inefficient​
People don't know which search results to trust​
Multiple tools drive​ context switching​
Want to see Viva in action?
Book a free demo with one of
 our Microsoft 365 specialists!
Microsoft Viva Topics' Knowledge Management Solution
A personalised knowledge management system built for you.
Topic identification
AI identifies knowledge and people and automatically organises them into related topics.
Topic curation
Subject matter experts refine topics through topic pages and AI learns from your input.
Topic discovery
Discover knowledge in the apps you use every day through topic cards. You can also discover topics in Microsoft Search.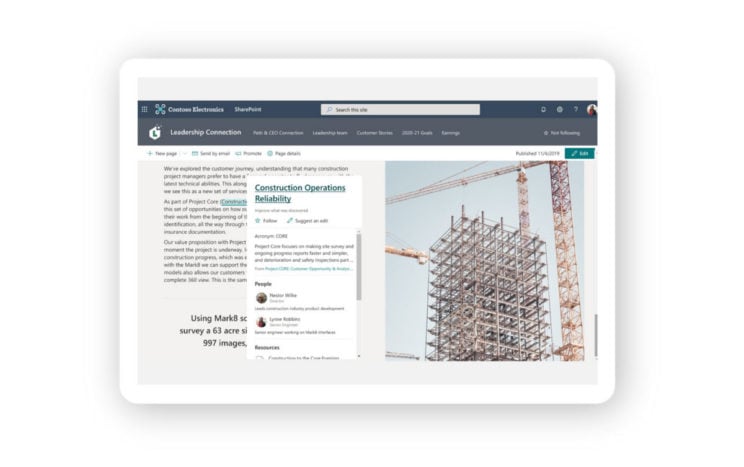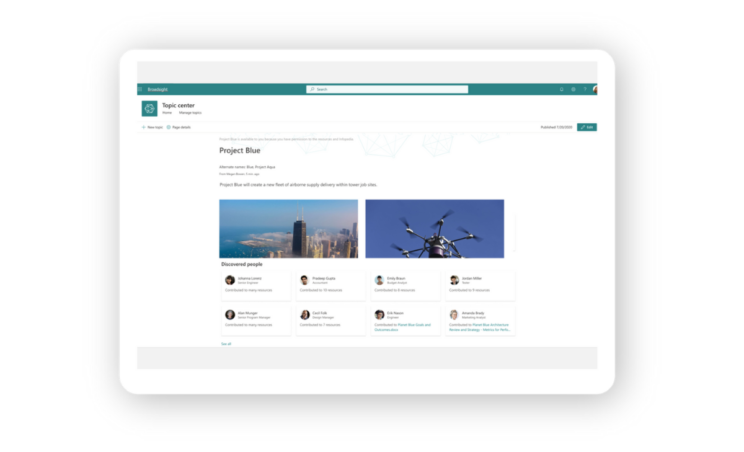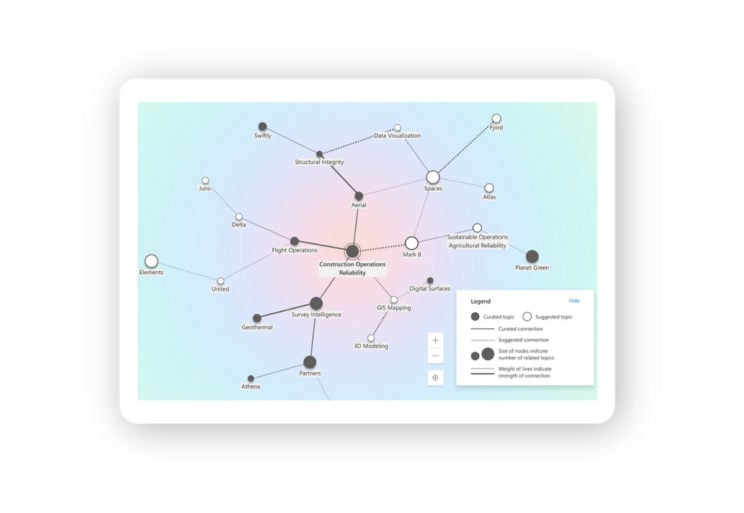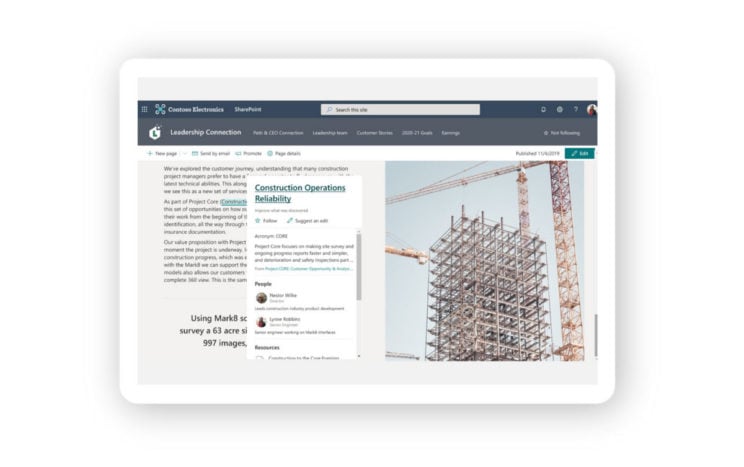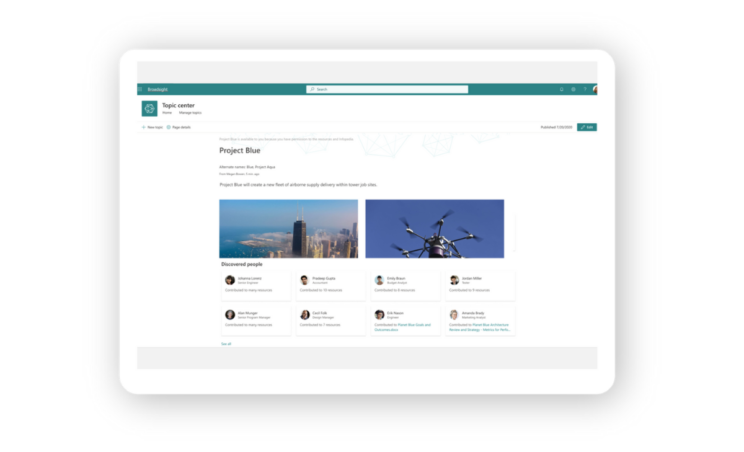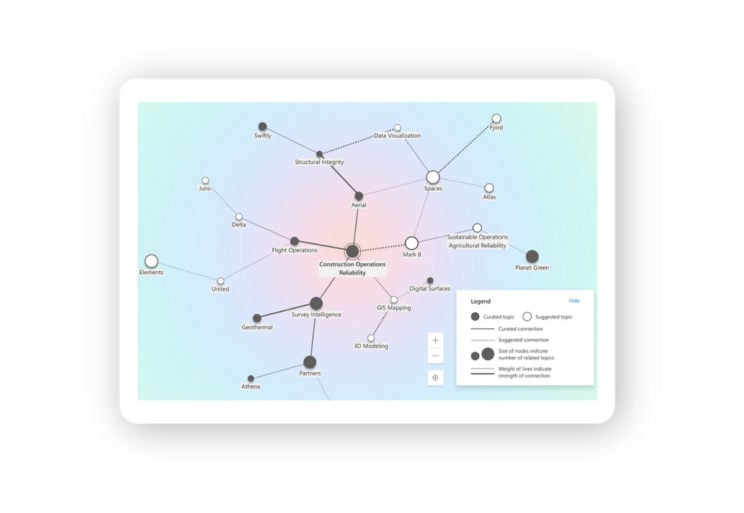 The complete knowledge management system
Topics uses Microsoft graph to organise its content into topics. It already organises information in M365, but there is the option to add content connectors within an organisation to give them the power to build in information from other sources – over 130 connectors available.
Viva Topics inherits the connector's security and compliance capabilities, so employees see only what they have permissions to see – so you don't have to worry about the safety of information.
It's simple and helps populate your internal sites quickly – no searching, no need to switch apps, the information is found and presented to you automatically! And it integrates with SharePoint and Viva Connections smoothly.
Want to see Viva in action?
Book a free demo with one of
 our Microsoft 365 specialists!
What you can expect from us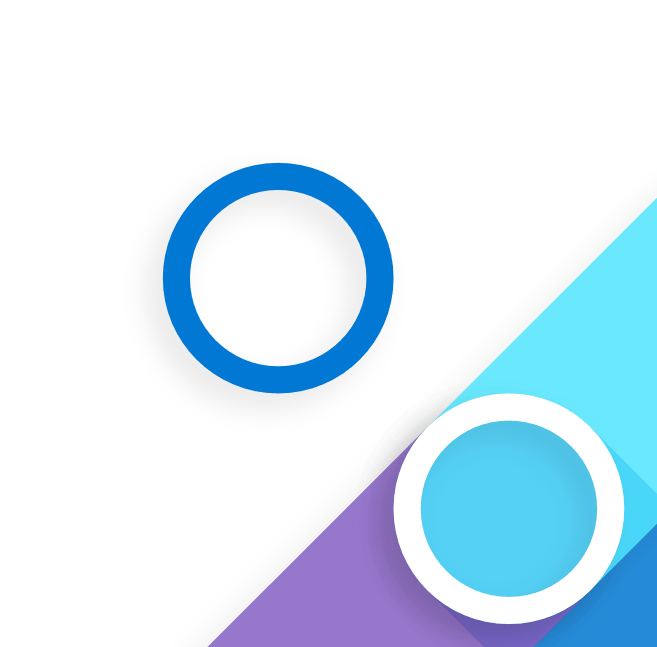 Need help with Microsoft's
knowledge management system?