Think of SharePoint as a hub: a fully customizable, secure and highly scalable platform that focuses on document management and collaboration. 
Commonly used as an intranet or document repository, SharePoint integrates with multiple Microsoft 365 products from Outlook to Microsoft Teams, OneDrive and OneNote. These are all designed to be accessible to employees or partners whether they're in the office or working remotely.  
Whether you're a company of 200 or 200,000, SharePoint is a hub that brings content and collaboration together in one place. Not only is this convenient, but it's also an efficient way of boosting your company's productivity.  
How SharePoint works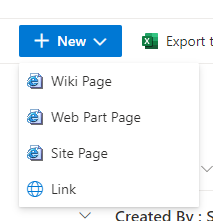 SharePoint functions as a cloud-based platform that allows a company to manage all of its content, collaborate with employees and departments, track internal processes and publish company news and other communications. It's a customizable content management system that integrates with Microsoft 365 tools to meet the specific needs of a business. Microsoft tools are integrated as web parts or links that a company can use to display relevant information, as access points to features and as additional functionalities employees can use to access information and documents.  
SharePoint provides a central location to store, organise, and manage documents. This makes it easier for teams to access and collaborate on content.
Overall, SharePoint is a powerful platform that helps organizations manage and share content, collaborate, and streamline business processes.
Can SharePoint be accessed externally?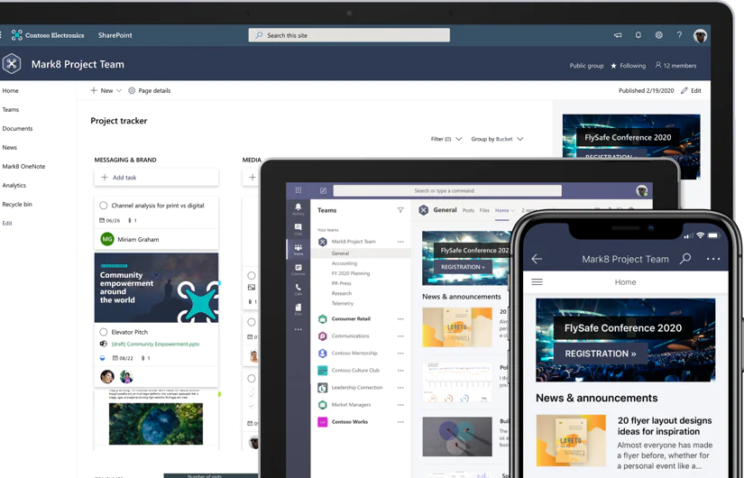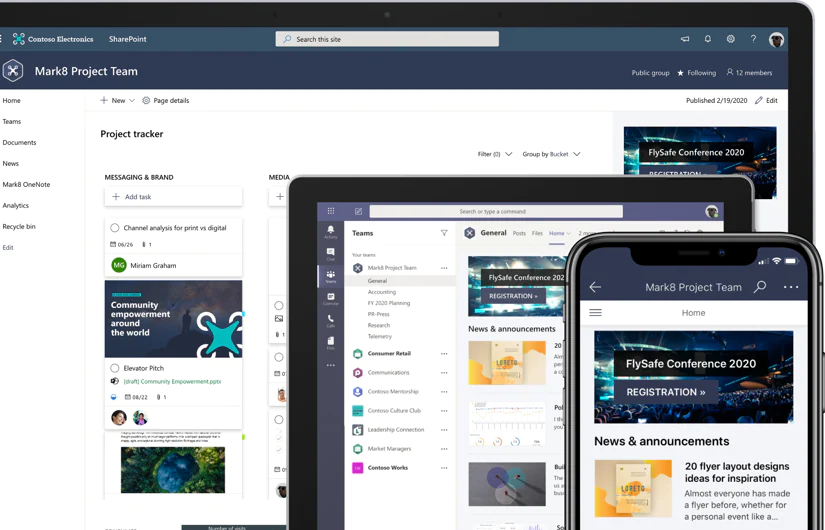 SharePoint can be accessed externally only if the sharing settings have been enabled. It allows for secure collaboration between employees and clients, customers or partners outside the organization. Security is paramount with any business, so if internal users don't wish to share confidential documents, they simply ensure external sharing is disabled.  
As with all files and documents within Microsoft 365, users can view, edit and search for any documents to which they have access. If you add or remove users from a Team, access is also added or removed from SharePoint. If a user does not have access to a piece of content, they will not be able to see it when searching. 
This can be helpful for securely collaborating with clients, customers, or partners outside the organization. It is important to manage external sharing settings to ensure that only the necessary content is shared with the appropriate users.
Does SharePoint facilitate

versioning

? 

 
Because SharePoint is a collaborative platform, documents that are worked on by a team or department can be accessed and edited by a team in real time. SharePoint is also where Microsoft Teams channel files are stored. All of this collaborative content is stored within SharePoint libraries.  
This can be helpful in cases where multiple people are working on the same document and changes are being made over time. Versioning can be an important feature for businesses that need to track changes to documents over time, and can help ensure that important information is not lost or overwritten.
SharePoint libraries enable users to view essential data like the latest version of a collaboration document, the identity of the last person to edit it, and when it was last modified. Version controlling in SharePoint also retains multiple versions of the document in a single file. Document libraries, lists, hierarchies and metadata make searching for documents  very simple and user-friendly.   
Will SharePoint be replaced?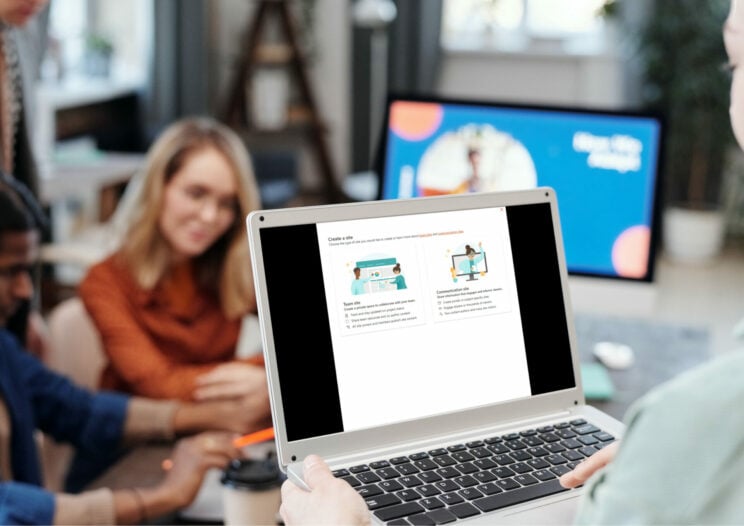 In 2022 Microsoft has released new features to increase collaboration between co-workers and improve business efficiency. There are no plans to replace SharePoint at this time.  
However, SharePoint continues to evolve, such as with Viva Connections, the Microsoft employee experience platform. This may impact how SharePoint is adopted within an employer's ecosystem. Viva Connections is built on SharePoint that works alongside Microsoft Teams, taking intranet functionality, access to line of business apps, and access to corporate news and information to the next level. It encourages employees to talk and collaborate without having to leave the Teams window.  
It is always a good idea to stay up-to-date with the latest developments and the broader technology landscape, and to evaluate whether any new technologies or products might be relevant or beneficial to your organization.
Viva Connections vs SharePoint 
Viva connections is designed to work within Microsoft Teams and is one of the  elements within the Viva employee experience umbrella. SharePoint is used by many businesses as an intranet, and various elements must work together to make it engaging, accessible and user-friendly. But Viva Connections and SharePoint aren't mutually exclusive: the former merely adds functionality to the latter.  
Viva Connections is built on top of SharePoint and works alongside Microsoft Teams, and may be used in conjunction to create a more engaging and user-friendly intranet experience.
SharePoint is the backbone for a company's intranet. It allows elements like Teams and Viva Connections to function as an interface for employees to engage and collaborate consistently, efficiently and productively.  
Are SharePoint and OneDrive the same?  
Although SharePoint and OneDrive are both cloud-based file-sharing platforms and can be accessed by multiple devices, they are different. One of the main differences is that OneDrive is generally for personal documents and SharePoint is for managed collaborative content.  
As a collaborative platform, SharePoint is an excellent option for storing information and working on projects collectively. Files can be easily stored, edited, classified, tagged and shared between teams and departments.  
OneDrive is mainly used for personal file storage – saving files and documents in the cloud rather than on a computer. Users can file-share with anyone from OneDrive, but there are restrictions when it comes to sharing edit rights.   
Both SharePoint and OneDrive have a similar approach to security. They both encrypt files, and allows users to recover earlier versions of a file if accidentally deleted or lost. Both have strong access controls for users when sharing.   
Are SharePoint and Teams the same? 
No. Microsoft Teams is a real-time communication and collaboration tool that allows for workplace communications through chat, posts, and video and audio online as well as hybrid meetings. SharePoint is however, where Teams channel files are stored. 
Employees can easily access and modify files through the Teams platform whilst also being able to access documents through SharePoint. The integration between both platforms is a collaboration powerhouse. 
While SharePoint and Microsoft Teams are related and can be used together, they serve different purposes. SharePoint is primarily used for content management and project collaboration, while Microsoft Teams is primarily used for real-time communication and collaboration.
For more information about SharePoint, or any of the other Microsoft applications that can help improve your business's productivity, let us know! Changing Social can help you utilise all aspects of Microsoft365; we deliver results in days, not months. If you'd like to learn more, please fill out the form below, or email us at [email protected] 
Share
Related Posts