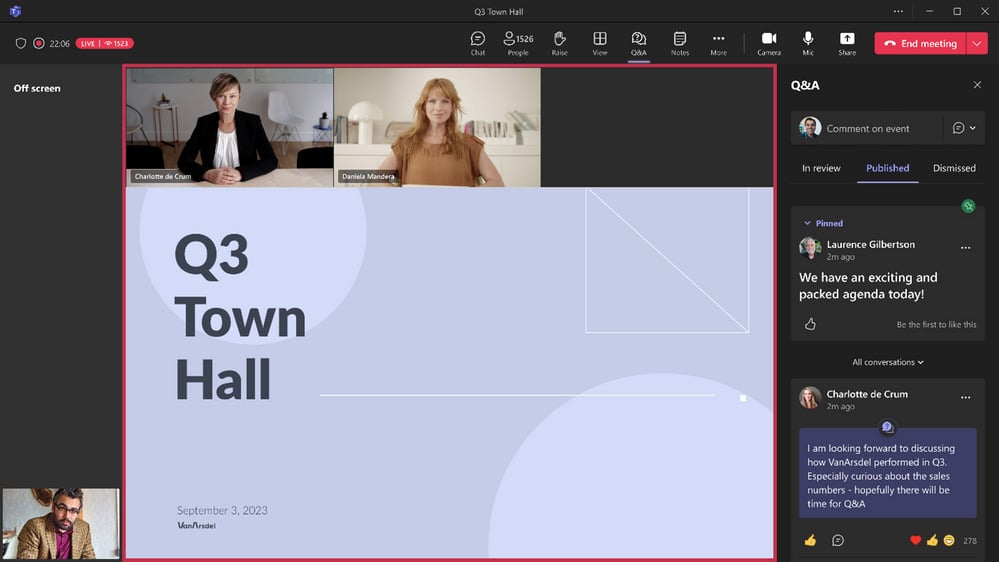 By the 30th September 2024, Teams Live Events will officially be retiring for commercial customers, and Town Halls will be its official replacement!
Already available for Teams Premium users, Town Halls are the new and innovative way to host large-scale internal events. This one-to-many format allows hosts to scale their messages and information, with enhanced production capabilities.
With Town Halls made generally available on the 5th October, lets dive into this incredible new feature!
Pre-Event Features
Presenters and organisers will benefit from joining a virtual green room together to make sure they can prepare for the town hall. Presenters have a dedicated, separate space away from attendees to connect and collaborate, stage content, go over scripts and make sure they're prepared to present. Additionally presenters and organisers have a dedicated chat to communicate throughout the event which attendees can't access. The welcome screen that attendees see whilst presenters are in the green room during town halls will remain the same as with Teams Live Events.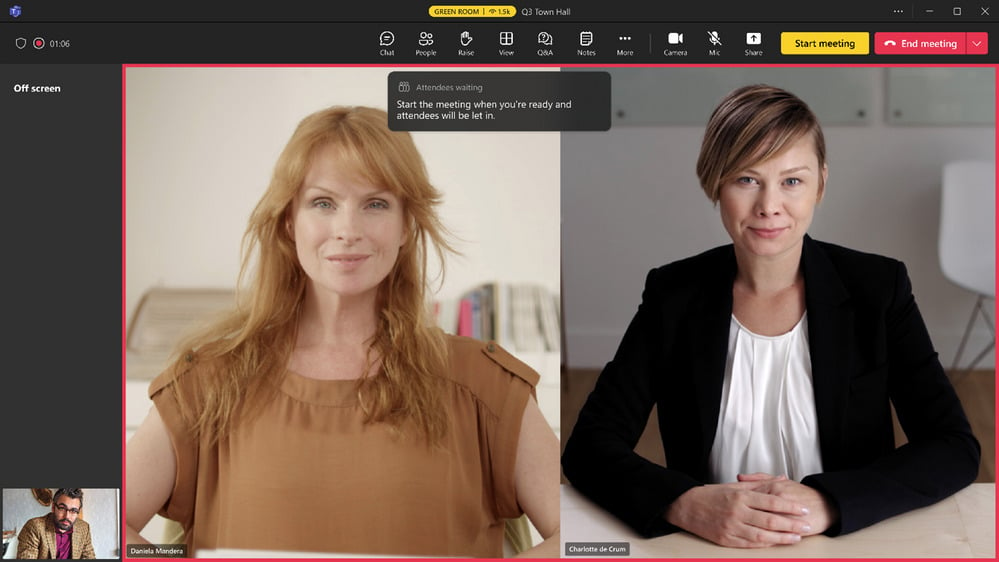 To drum up anticipation for the town hall, organisers can send pre-configured email templates that can be customised to fit your organisational branding. Be it an event invitation, distributing an event recording or thank you emails, you can access this feature via the emails tab within the town hall setup and management. Customisable by subject name, email body, banner and logo, organisers can create a fully bespoke town hall experience from start to finish.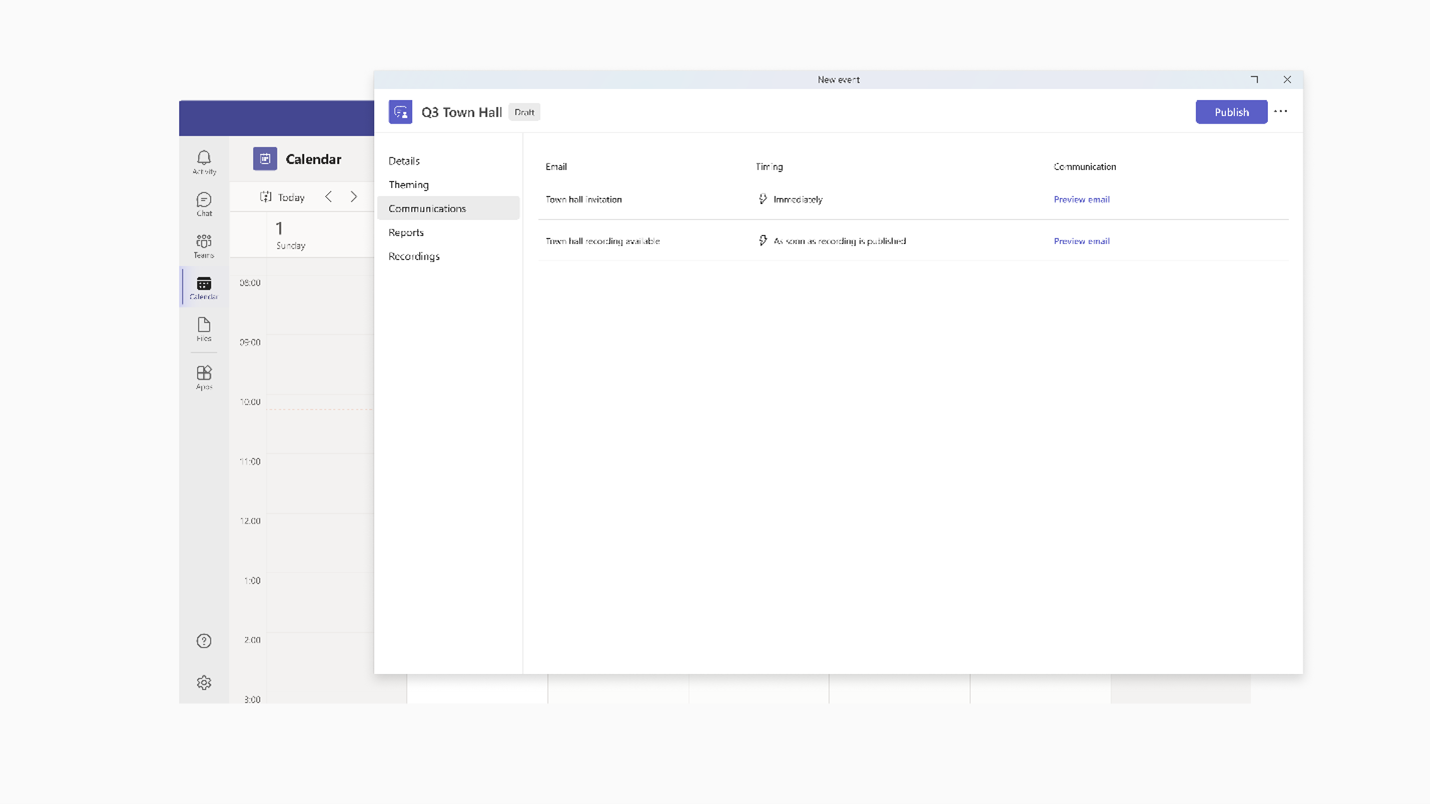 During the Town Hall
Town halls within Office and Microsoft 365 can host up to 10,000 attendees, and 20,000 attendees in Teams Premium. Additionally, fifteen town hall events can be hosted simultaneously across a tenant, and fifty concurrent event can be hosted in Teams Premium. Finally, a town hall can be hosted for up to thirty hours across Office, Microsoft 365 and Teams Premium.
To maintain attendee focus, presenters can manage their view to only see participants brought on-screen and shared content. This means that presenters ca bring other presenters off-screen to create a more polished, streamlined presentation. This new update allows seven presenters to be featured along screen alongside content at any given time.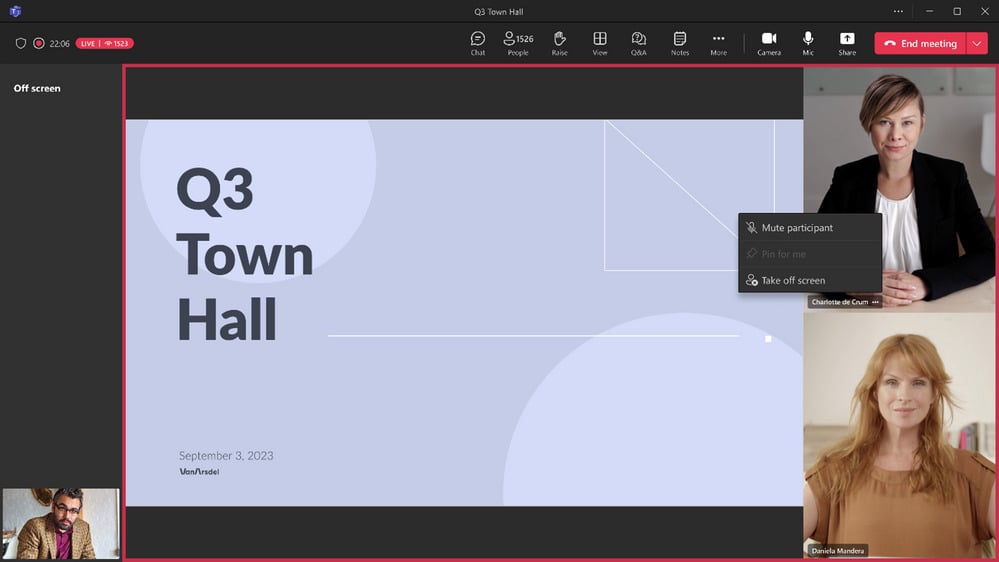 As attendees join, their camera and microphone will be turned off by default, and they will no longer be able to access the attendee roster.
The new, structured Q&A lets presenters moderate the conversation with ease! Organisers can choose which questions to publish and dismiss, and as answers get shared the responses can be threaded to the appropriate question. Organisers can highlight official answers, pin important conversations and enable anonymous posting.
Finally, organisers can choose one language from a present of six languages for live translated captions during a live event, making sure everyone can participate!
After the Event
Attendees will benefit from an on-demand recording of the live event to watch in their own time. Attendees can go to a dedicated event landing site where the recording is stored, and can be played at any time. Organisers can also access the recording within the town hall setup simply by clicking on the recordings tab, and can publish the recording automatically by sending the attendees an email containing the link.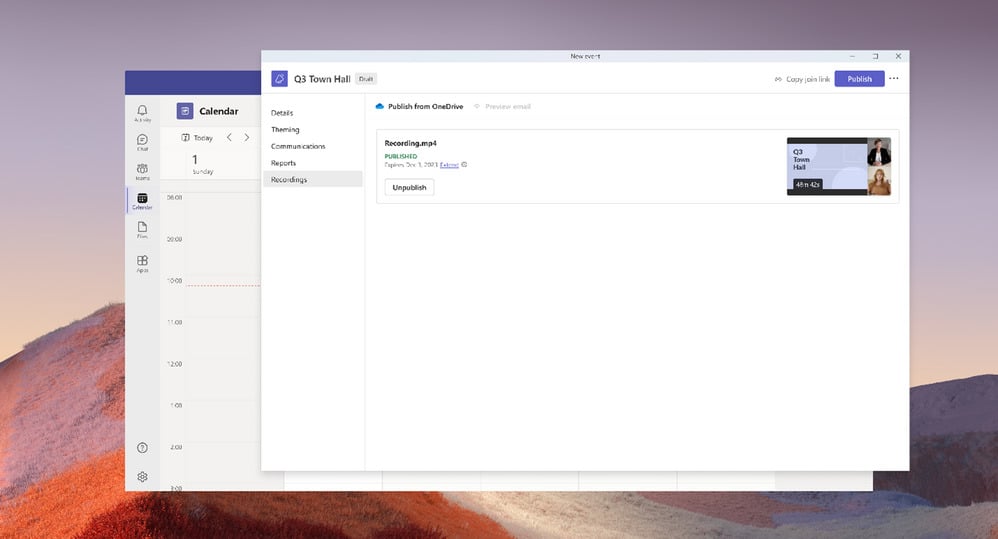 Organisers will also have access to advanced attendee reporting within the town hall ecosystem, which can be found in the reporting tab. Organisers can see overall participant activity, individual participant join and exit times, total number of attendees and an overall attendance duration for individual participants.
So there you have it, everything you need to know about the new Teams town hall feature! If you're looking for help using this amazing new Teams feature then look no further than Changing Social! As a Microsoft Gold Partner, we help organisations make the most of their Microsoft licencing. To find out more, fill out the form below, or email us at [email protected]
Share
Related Posts