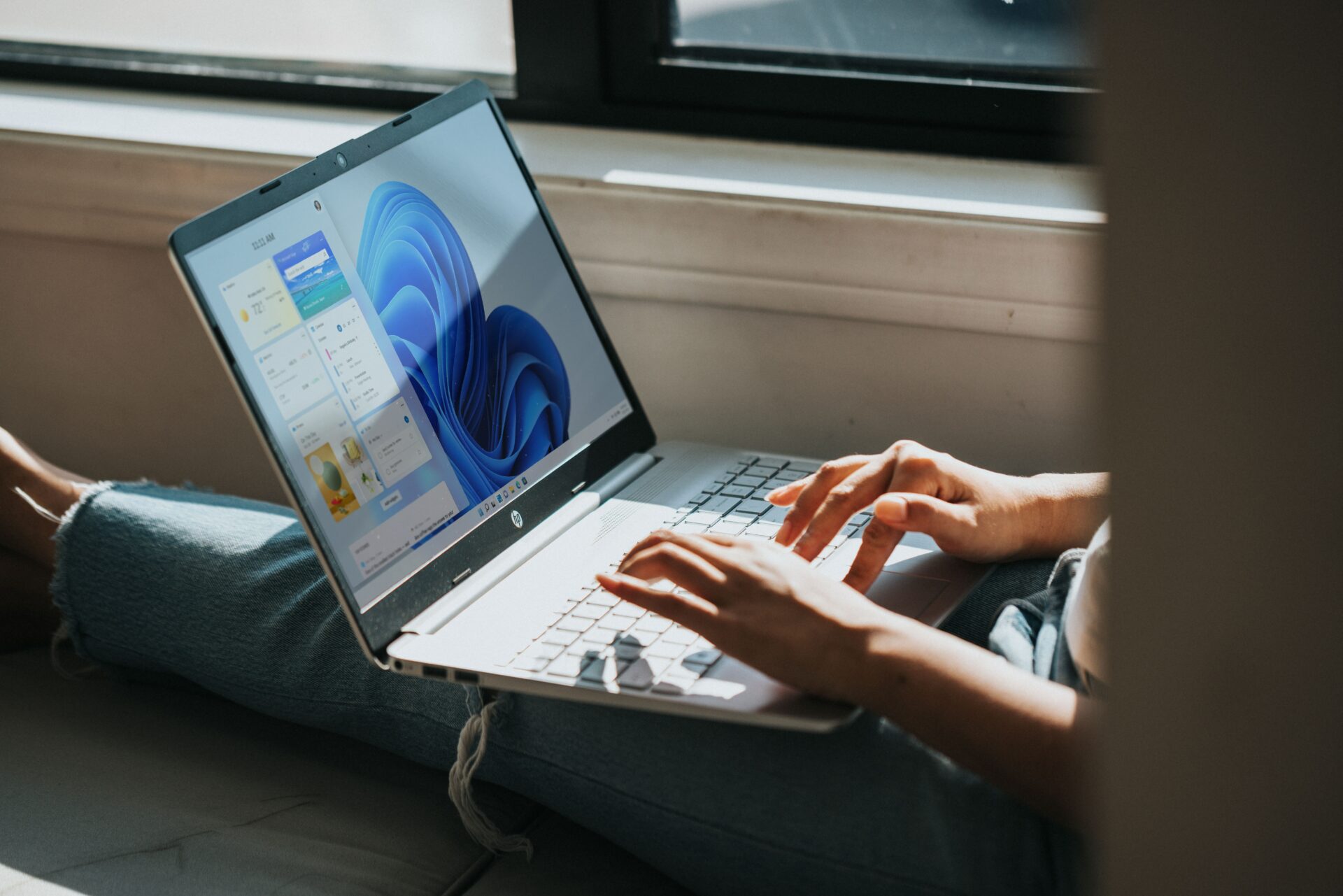 While work can get stressful at times, there's many tips and tricks to use to help you work at your best! That's why we're talking about the top five Microsoft productivity hack to help you work smarter, not harder.
From using Power Automate to automate repetitive tasks, to tracking document changes to keep on track – Microsoft give you all the support you need to boost your productivity like never before!
So, let's dive into some of the best productivity hacks for you to try!
Schedule Focus Time with Viva Insights
With a busy day of meetings and tasks piling up, important assignments can fall to the wayside. Having dedicated, undisturbed focus time is the key to powering through everything you need to get done!
Viva Insights is a powerful platform that prioritises employee well-being, offering incredible insights into our work patterns and how to improve our performance. Within Insights, you can set-up a 'daily focus plan', and from there you can tailor the settings to decide how much focus time you want each day, whether you prefer the morning or afternoon, if you want your notifications silenced and much more. Insights will then schedule focus time based on your preferences directly into your Teams calendar, giving you protected time to complete your work!
Tune out the noise and breeze through tasks with focus time!

Make Meetings Engaging with Whiteboard
Staying engaged in long meetings can be hard, and getting the creative juices flowing virtually can be tricky. That's where Whiteboard comes in – your springboard for inspiration!
Whiteboard is a fully interactive workspace that you can use within a Teams call, giving you a blank slate to get creative! With over 40 different templates to help you get started, Whiteboard is the top tool for collaboration during a meeting.
Perfect for brainstorming sessions, problem solving, group projects with its functionalities like sticky notes, reactions, shapes and so much more – make creative collaboration easier than ever!
Automate Busywork
Busywork – the repetitive, manual, time-consuming tasks – are often the main bulk of our day. These tasks can start to build, and take us away from the aspects of our roles that we really enjoy. By automating these tasks, you can rest assured that they're being completed, whilst you focus on what you're truly passionate about!
The low-code Microsoft app Power Automate helps you create easy flows to automate simple tasks. You can either use their pre-built actions or create some of your own, all accessible within the user-friendly interface that features a 'drag and drop' system.
Users can use Power Automate to create flows that automatically remove cancelled meetings from your calendar, approve requests, populate lists and tables in SharePoint and Excel, convert Word documents to a PDF and much more!
Let Power Automate handle the busywork so you can do what you love!
Scheduling Assistant in Outlook
With a busy organisation potentially spread across different locations, scheduling meetings can quickly become a serious hinderance. Scheduling Assistant is the answer to easily finding the perfect time to connect!
Found within Outlook, simply double-click on any date and the 'New Event' window will appear. From there, enter the email addresses of all your attendees and watch the magic as Scheduling Assistant automatically suggests three of the earliest available, 30-minute slots that work for all attendees!
Finding time can be tedious, but not anymore!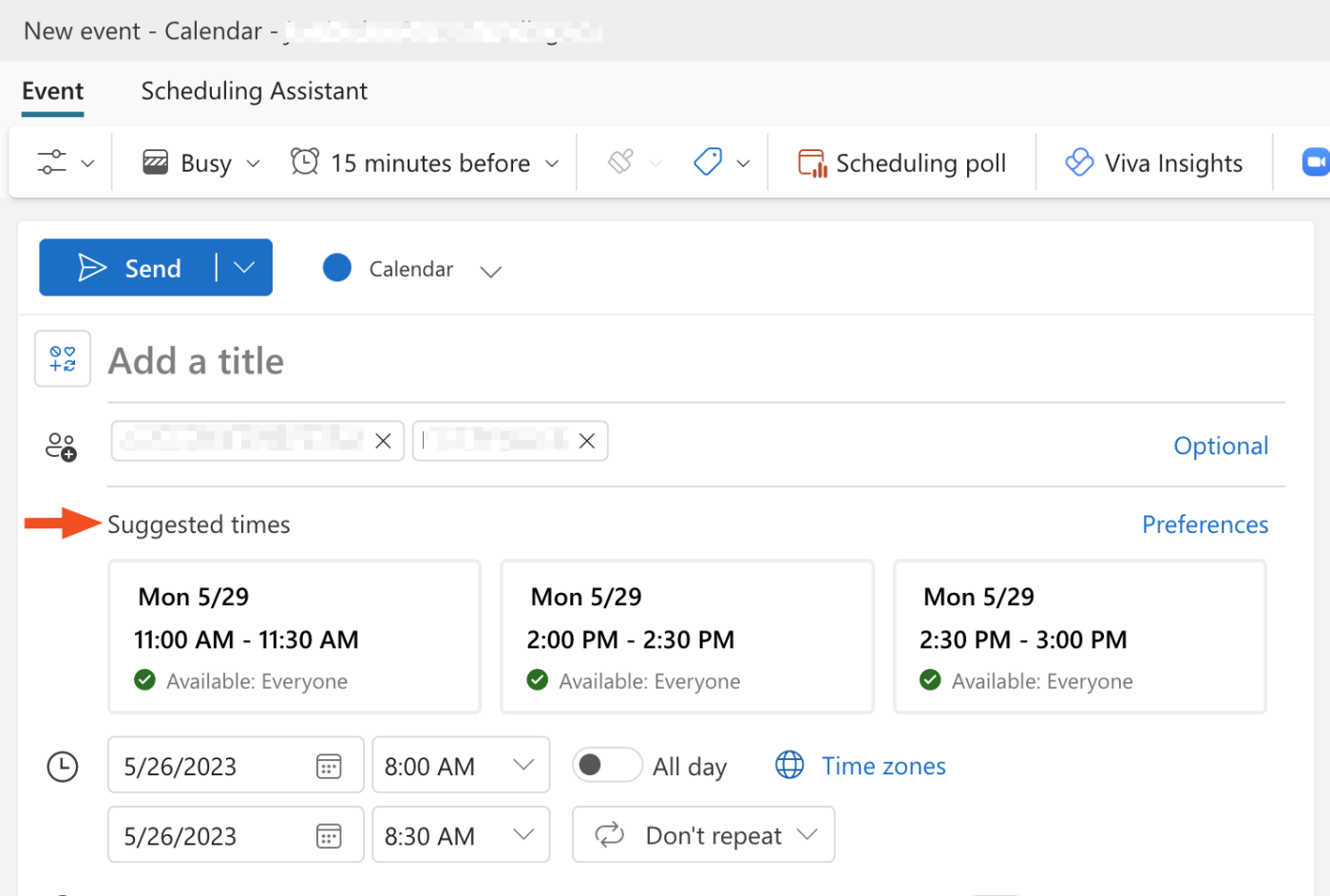 Version History for Documents
When multiple people are collaborating on a file and potentially doing work that's already been done, seeing the Version History is a must!
Version History lets you see what changes have been made to a files, restore older versions and compare different versions to make sure your final document is the best it can be.
Just open the file you want to work on, click the title of your file and then select Version History. Now, you can see all changes made to save you from doing extra work that isn't necessary!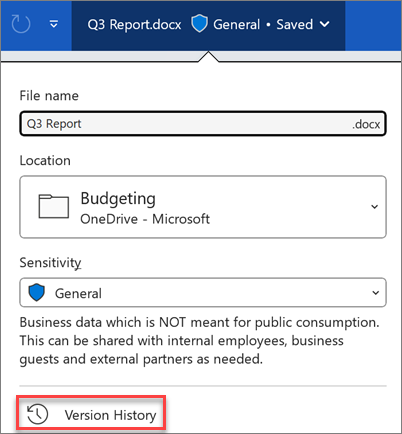 These are just some of the best productivity hacks that we at Changing Social use on a regular basis, and Microsoft has many more tools to help you work smarter! Which hack will you try?
If you're looking for to make the most of Microsoft 365, then let Changing Social help you! As a top Microsoft Gold partner, we support organisations in making the most of the Microsoft licencing. From custom-built apps to personalised adoption strategies, bespoke training to dedicated Digital Champions programme – we do it all! To find out more, fill out the form below, or email us at [email protected]
Share
Related Posts