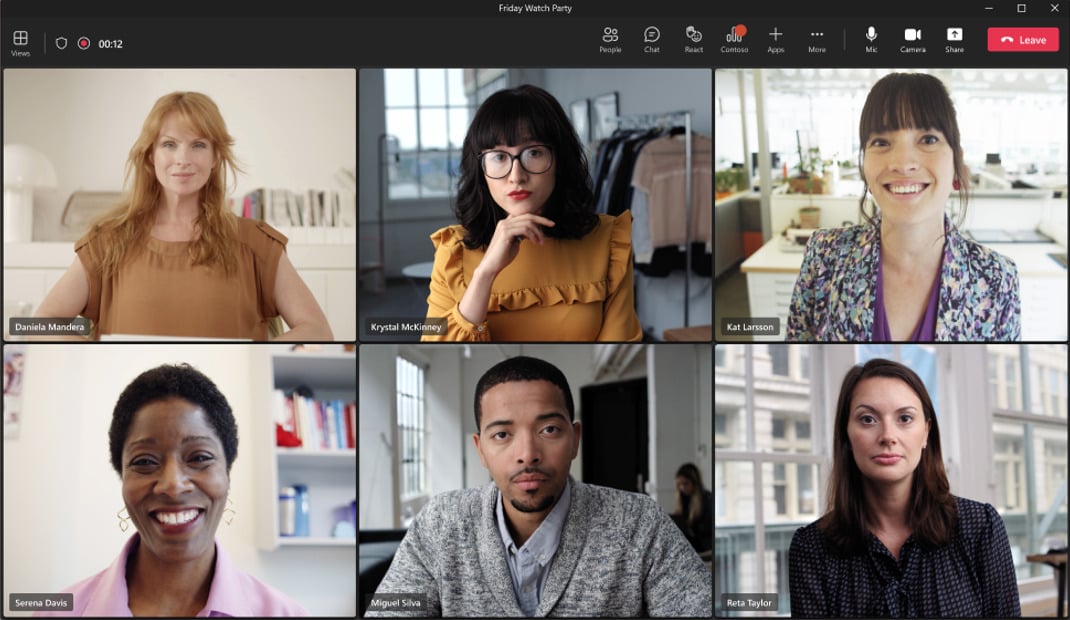 Following the incredible innovations from Microsoft Build 2023, the updates for Teams for June are very exciting!
From improvements to Together Mode in Teams calls, to customised captions for better accessibility and setting 'work locations' within your status message – we can't wait to dive into these amazing features!
So, let's see all the best updates for Teams from June!
Spatial Audio
Do busy offices and background noise affect the audio quality of your Teams calls? It can be frustrating trying to conduct a meeting when you can't tune out distractions!
This update sees an enhanced audio experience, giving you an immersive sound when using a wired stereo headset or built-in stereo speakers. Teams will now spatialise the voices of meeting attendees, making conversations feel natural with multiple speakers and giving an increased audio presence.
To turn this feature on, simply select 'Settings' and then 'More', 'Settings', 'Devices' and turn on Spatial audio with the toggle!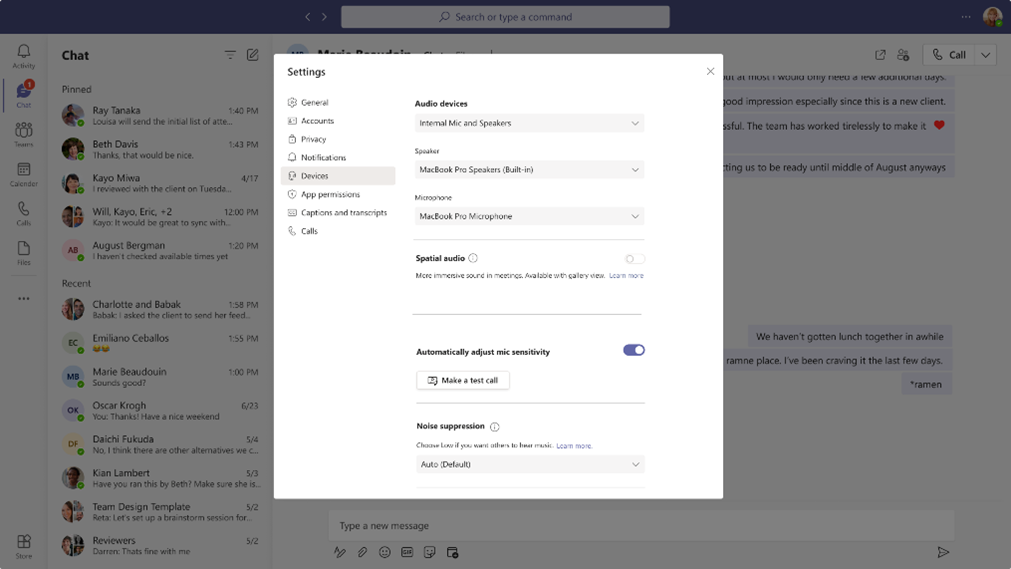 Improved Together Mode
A favourite feature for bringing attendees to the forefront during meetings, Together Mode has some great updates from June!
Firstly, when Together Mode is active you will now be able to see the name labels that go along with status icons like spotlight, microphone and pin.
Users can also now see reactions and raised hands within Together Mode, making sure you never miss a thing!
Finally, you can now have your personal video feed removed from the gallery, avoiding any duplication of the self-preview.
Customised Captions
To make sure that everyone can fully participate in a Teams meeting and ensure it's accessible, encourage attendees to customise captions to meet their needs!
The new Caption Settings menu gives users the ability to tailor the size, colour, height and position of fonts and captions windows. You can also scroll back to see past captions from up to one minute ago, helping you keep track of the conversation!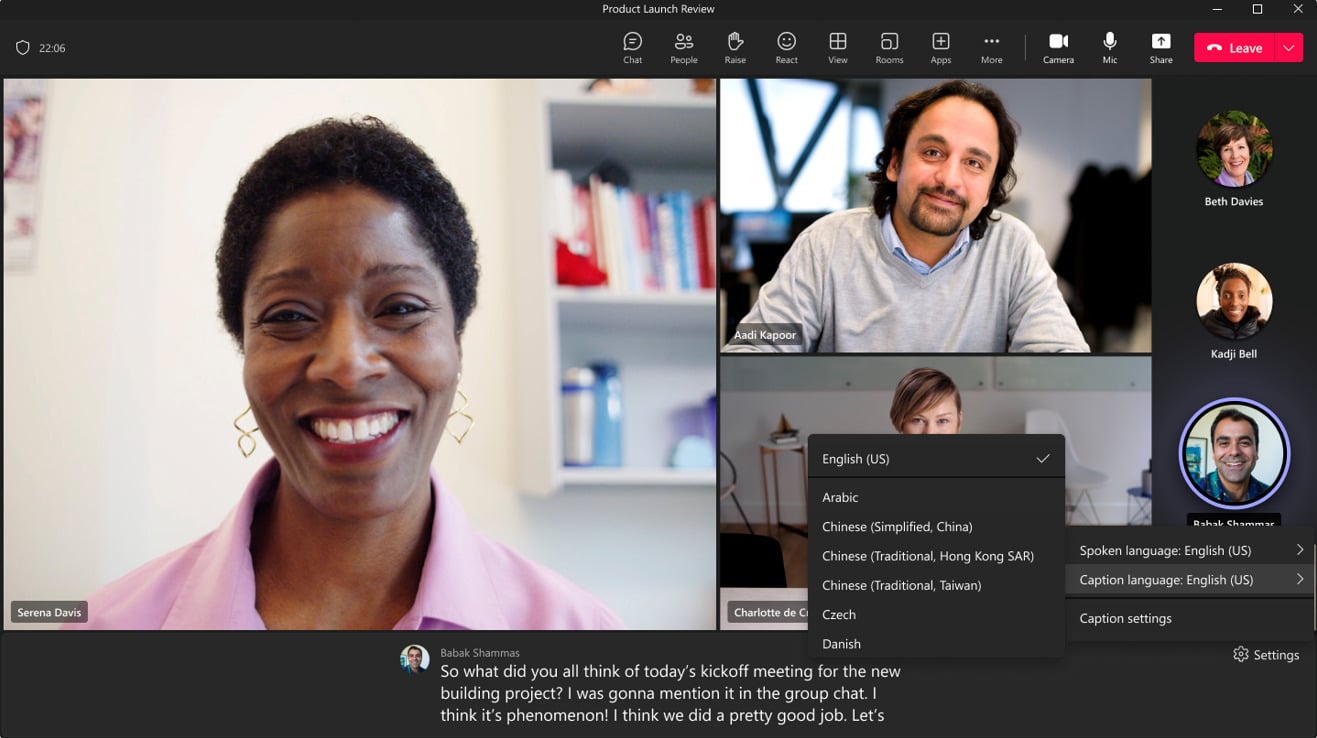 Mark All As Read
Reading through your activity feed and seeing a long list of notifications and unread messages can get overwhelming quickly, and take up space both in your Teams and your mind!
Now, you can mark all items from your activity feed as read at once, taking away the busywork of marking off each item one-by-one.
Compacted Chat List
With the new chat density setting, users can compact their chat list to display more chats on screen, this helps you scan and prioritise messages with ease!
Work Location
For workforces that are spread nationally or globally, it's important to keep your teammates in the loop!
Setting your location for the day is easier than ever – just click on your profile picture within Teams, view account settings and set your working location for the day. You can change your location from any device, and teammates using the Scheduling Assistant within Outlook to create a meeting will see your updated location!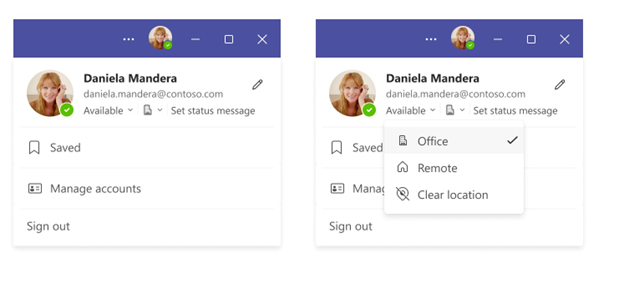 So there you have it, the top features for Microsoft Teams from the June 2023 update! We're particularly excited for the new customised captions settings and the work location feature! What are you looking forward to trying?
If your organisation would benefit from these Microsoft Teams features, then let Changing Social help you! As a Microsoft gold partner, we help organisations make the most of their Microsoft licence. Whether you need custom-built apps, bespoke training, adoption & change strategies and more – we have you covered! To find out more, fill out the form below, or email us at [email protected]
Share
Related Posts