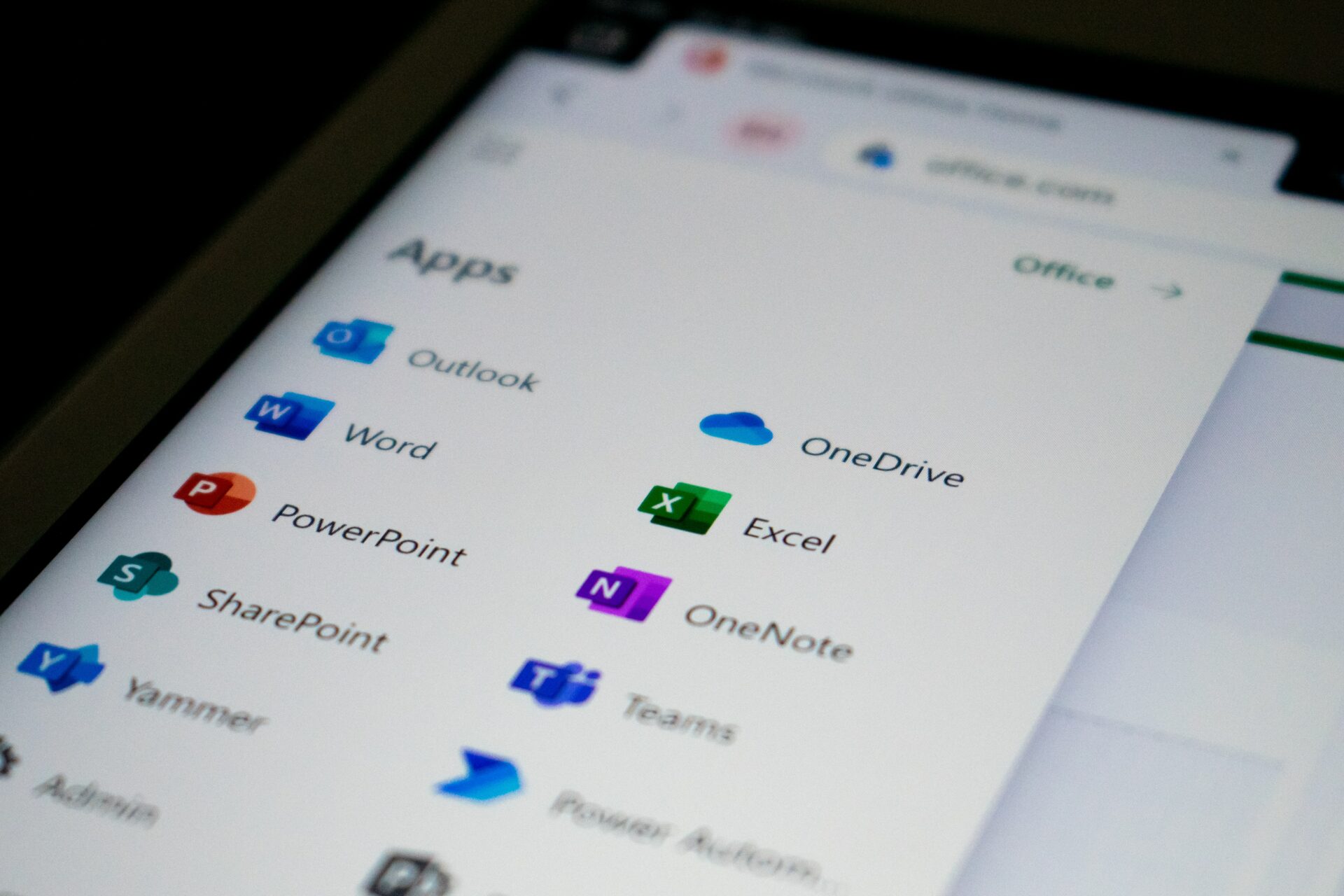 We all know how important it is to make our working environment accessible for everyone; in order for our team to produce great quality work, they need to have the right tools and Microsoft's accessibility features are here to help!
When we think of accessibility, often we think of catering to those with long-term disabilities, but prioritising accessibility benefits so many people! Those with impactful short-term injuries, learning difficulties, mental health struggles and much more will also have many different accessibility needs.
This is something Microsoft have understood and made a priority throughout their products, and in this article we'll be taking a look at the best Microsoft accessibility features to make sure everyone in your organisation can work to the best of their ability!
Accessibility Checker
When you have something important to say through a presentation, a document or an email, you want to make sure that everyone can understand it.
Microsoft's Accessibility Checker helps guide you on how to make the most accessible version of your work! By checking your file against a set of guidelines that identify possible accessibility issues, it flags each issues with varying degrees of severity – from error, warning and tip.
This Microsoft accessibility feature can be found in the review tab in Outlook, OneNote, Word, Excel and PowerPoint.
You can then review the issues raised and make sure your great work can be shared with everyone!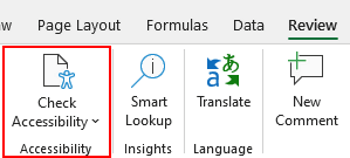 Longer Notification Alerts
By default Windows notifications will disappear after five seconds, and for people who rely on sight over their hearing, that may not be enough time to read them.
To make notifications stick around for longer, simply go to the Start button and then select Settings, Accessibility and Visual Effects. Once in Visual Effects, click on 'Dismiss Notifications After This Amount of Time' and choose the amount of time that's right for you!
Now you have ample time to read all your important notifications!
Simplify Your Start
For your neurodivergent team members, a cluttered navigation experience can be quite overwhelming.
First, click the Start button and then select Settings, Personalisation and Start. When you get to Start, there are many customisations you can make to de-clutter your Start menu!
To show or hide recently added apps, switch the 'Show Recently Added Apps' toggle on or off. If you want your most used apps ready at your fingertips, turn on the 'Show Most Used Apps' toggle. If your Start menu is messy with recently opened files, or there's a document you just opened but can't find, there's a toggle for that too! Decide if you want to show or hide recently opened files by switching on/off the 'Show Recently Opened Items in Start, Jump Lists and File Explorer' toggle.
Everyone has a personal preference for how they like to navigate their Start menu, and with these customisable tools you can create the best experience for you!
Navigate with your Voice
For users with mobility issues, typing on a keyboard might not be the best way to work. Why not try Microsoft's multiple diction features?
Across Word, Outlook, OneNote and PowerPoint users can turn on go to Home in the navigation panel and turn on Diction. When the button turns on and begins listening, you can use your voice to dictate important emails, presentations and documents!
You can also set up voice recognition in Windows to make navigating your PC much easier!
You can set up voice recognition by clicking Start then Settings, Time & Language and then Speech. You can then use your voice to exact keyboard commands! To open search, say 'Press Windows S'. If you want to double-click an item, say 'Double-click File X' or 'Double-click Recycle Bin'.
There's so many helpful commands and dictation features to choose from, your voice can be your keyboard!
Display Audio Alerts Visually
If you have a hearing impairment or sound sensitivity, you may find it more helpful to display your audio alerts visually!
Click Start then Settings, Accessibility and then Audio. Under 'Flash my screen during audio notification', users can decide how they want audio alerts to be displayed. Ranging from the title bar or your active window flashing to the entire screen flashing, you can choose what suits you.
Math Assistant
If you struggle with maths problems, then Math Assistant is here to help you!
Available in OneNote, you can have Math Assistant solve a multitude of equations; from graph problems, algebraic equations, simple arithmetic and much more!
In the Draw tab, type or write your equation and use the Lasso Select tool to draw a circle around the equation, then select Math. This will open the Math Assistant pane, and from there, you can click on 'Select an action' and choose the action that helps you solve the problem!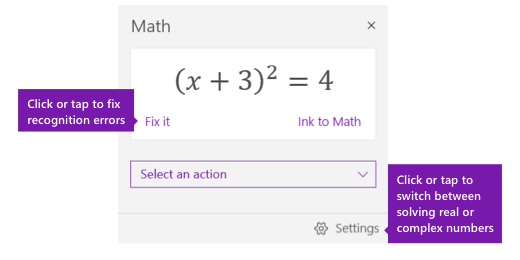 Microsoft Editor
Writing copy can seem daunting if you have learning difficulties that make spelling and grammar difficult. Try Microsoft Editor to help bring out your best author!
This AI-powered tool is available in Windows and Outlook, and is available as a browser extension for both Edge and Chrome. Editor helps you identify any issues with grammar and spelling, and makes suggestions for the best phrasing, tone and vocabulary.
To nail your next writing challenge, let Editor support you!
Headspace with Viva Insights
The Viva Insights app, which is already very helpful for tracking meeting and working habits, offers an integration with the meditation app Headspace.
If you're struggling with anxiety or feeling stressed at work, Headspace has many useful tools to help you try and de-stress. With guided meditations, mindfulness exercises, protected break times and more, Headspace keeps you grounded!
Adjusting Visuals
For your colleagues with visual impairments, your default Windows screen may not be the most easy to see.
To tailor your screen to suit your needs go to Start and then Settings, Accessibility and finally Text Size. Using the slider next to Text Size, you can adjust the size of your text to make it larger and more visible. You can also scale up your entire screen by going into Settings, System and then Display. Under the Scale & Layout menu, you can increase your screen size.
You can also adjust the contrast between the elements of your screen, making things sharper or softer depending on your needs. In the Accessibility section of Settings, you can select different contrast option in the Contrast Themes tabs!
Captions
Captions ensure that everyone can understand you in your next presentation or meeting!
In a Teams meeting, turn on Live Captions by navigating to your meeting controls, and selecting More Options and then Turn on Live Captions. You can also change the language of your captions in Caption Settings, and selecting Change Spoken Language!
If your organisation is looking to implement these Microsoft accessibility features, then let Changing Social help you! As one of the leading Microsoft Partners and consultancy firms, we can help you make the most of your Microsoft licencing. From adoption & change management and Microsoft training programmes, to Power Platform app-building and the Viva suite – we do it all! To find out more, fill out the form below, or email us at [email protected] 
Share
Related Posts