October has brought us a treasure trove of updates in Microsoft Teams, and we're buzzing with excitement to share them with you.
We're talking about a whopping 9 new features and enhancements that are going to redefine collaboration, workflow efficiency, and connectivity in your teams.
So let's dive in!
Meetings Made Smarter
Meet App in Microsoft Teams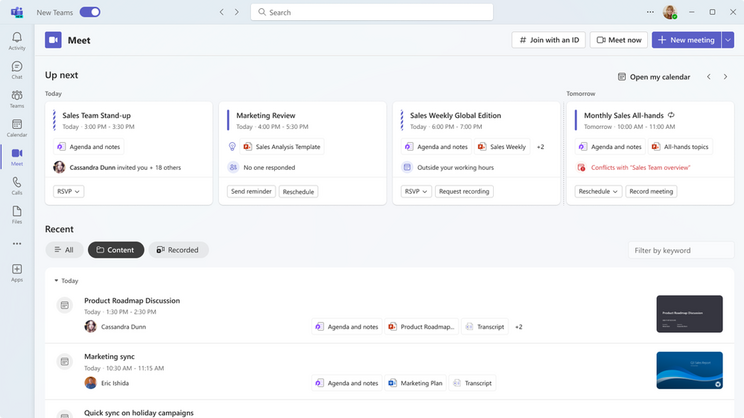 The Meet app is your new meeting command center. Say goodbye to the chaos of prepping for meetings. Now, everything you need – chats, files, agendas, shared documents – is neatly organised in one place. This is meeting efficiency redefined.
Live Translated Transcript
This feature is a big win for inclusivity. Get live meeting transcripts in over 30 languages, displayed right alongside the original for easy reference. Hello, productive and inclusive meetings!
Collaborative Notes on the Go
Jot down agendas, notes, and action items with your team in real-time, thanks to collaborative notes. These notes sync with Microsoft To Do and Planner, keeping everyone on the same page.
Portrait Blur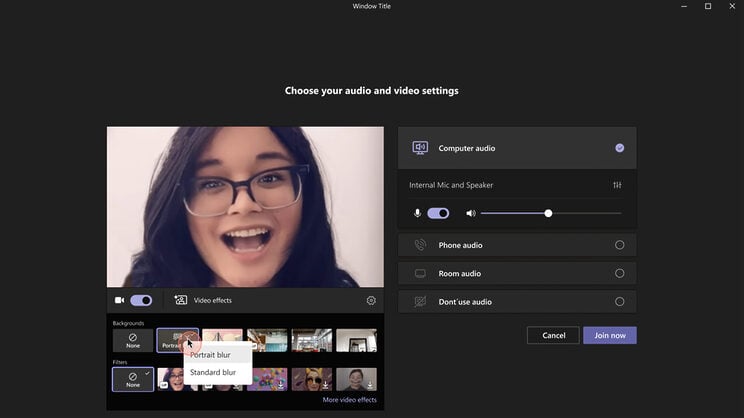 Choose from two blurring options for your background during meetings. Standard Blur keeps it simple, while Portrait Blur adds a professional depth-of-field effect, keeping you in sharp focus.
Webinars and Town Halls Levelled Up
Town Hall in Microsoft Teams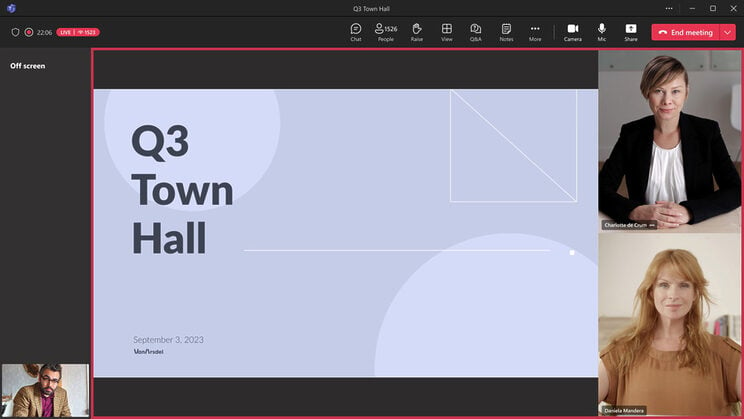 Hosting large-scale events is now a breeze with Town Hall capabilities. Expect a new template, increased attendee capacity, enhanced Q&A, live translated captions, and much more. For those looking for even more, the advanced features in Town Hall (with a Teams Premium license) will blow your mind. Learn more about town halls in Microsoft Teams.
Chat and Collaboration Revolutionised
New Channels Experience
Discover a more focused and efficient way to engage with stakeholders and find information in channels. A fresh conversation view, revamped compose box, streamlined information pane, and enhanced search are here to make teamwork even smoother. Learn more about the new channels experience here.
People App in Teams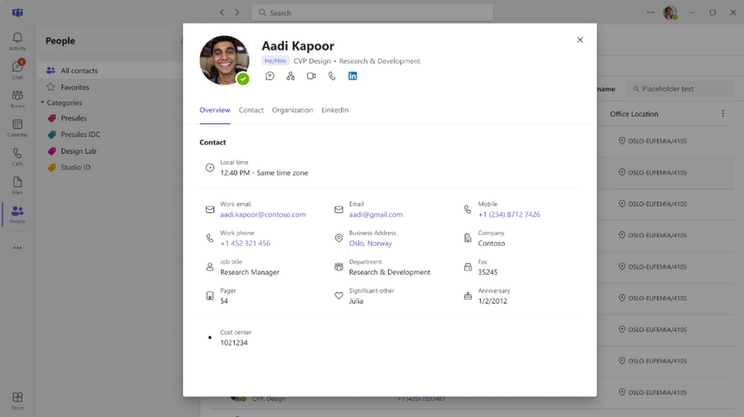 Finding the right contact is quicker than ever with the People app. Sync your Outlook contacts across all Microsoft 365 apps and devices, and manage your contacts effortlessly. Learn more about the People app in Microsoft Teams.
Frontline Workers Solutions Enhanced
Walkie Talkie Favourite Channels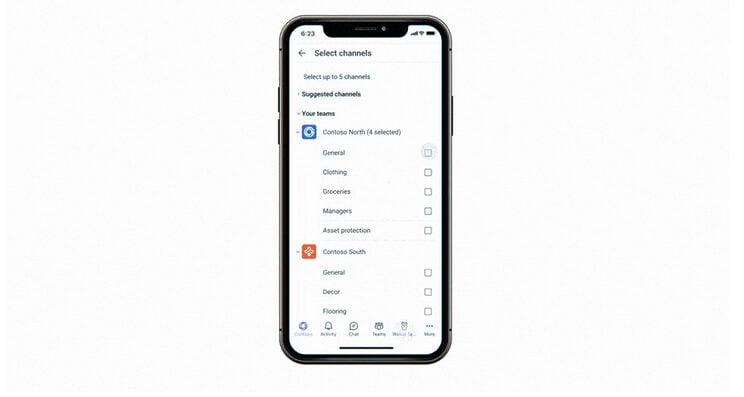 Frontline workers, rejoice! Pin up to 5 favourite channels on the Walkie Talkie home screen for swift communication across departments.
Tailored Notifications for Task Lists
Publishing task lists? Now choose who gets notified, ensuring relevant updates reach the right frontline workers without flooding their feeds.
These updates in Microsoft Teams are not just about new features; they're about transforming how we work, collaborate, and achieve together.
As a proud Microsoft Gold Partner, Changing Social is here to help you harness these incredible tools. Want to explore how these updates can supercharge your organisation? Reach out to us at [email protected] or fill out the form below. Let's make the most of these exciting advancements together!
Share
Related Posts