Whatever you or your business does, community engagement is one of the pillars of success. It's a great way of developing a good working relationship between public bodies (like local councils) and community groups. But it's also a great way of bringing different internal actors together for learning and growth.
If done correctly, community engagement will ensure both groups understand and act on issues that arise, allowing for positive change. This is key because everyone who is impacted by something in their community – whether it be a new way of communicating with local authorities (i.e. via virtual messaging or video chats), or implementing a new type of unified software internally (such as Microsoft 365) – should be able to have a say in the decision making around it.
Working together enables everyone to collaborate to create and realise sustainable visions for their community's future. Becoming inclusive in this way will strengthen bonds amongst both internal teams and the wider public sphere.
This is because the concept is grounded on the principles of community organisation: fairness, judgement, empowerment, participation and self-determination.
How to boost community engagement with M365

Microsoft's intuitive software makes community engagement straightforward, with all apps being found in one place, working in tandem to ensure the most straightforward user experience.
For example. keep everyone engaged through articles and blogs on SharePoint, gathering feedback via surveys or quizzes on Forms, launching group conversations in Teams channels or on Yammer and more.
By taking communications digital, anyone and everyone can access community discussions whenever and wherever, via a laptop, tablet or phone. Thanks to Microsoft's cloud-based software – there are no limits!
Help your peers: become a Digital Champion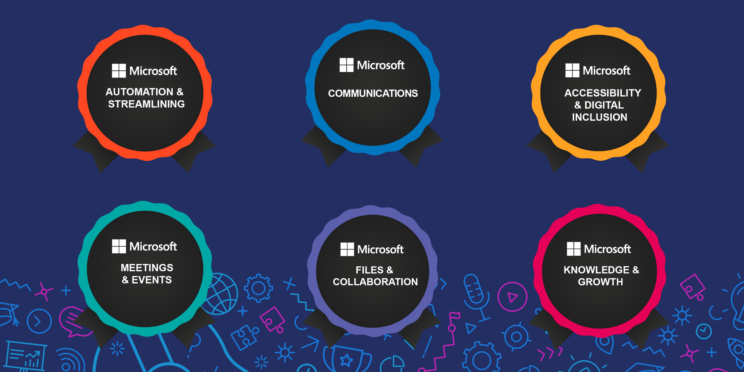 Signing up to become a Digital Champion gives you the chance to develop your skills in Microsoft 365 software, taking an active part in your company's digital transformation and help transfer knowledge to peers and colleagues.
The programme is designed to meet the needs of your organisation, regardless of size and employee skills (beginner and intermediate users alike). Participants get a more in-depth knowledge and understanding of M365 and the confidence to share new skills with their peers.
In fact, the Digital Champions programme is, itself, a form of community engagement as the training is delivered via Teams and brings different members of your workplace community together throughout.
Interested in boosting your community engagement both internally and externally? Get in touch and let's start a conversation by using the form below, or contact us via email at [email protected]