As we head further into the new year, we have seen a great deal of changes and Teams is no exception. Microsoft has rolled out updates to boost and refine the user experience. Read on to check out the new Microsoft teams update for 2022…
Order of raised hands in meetings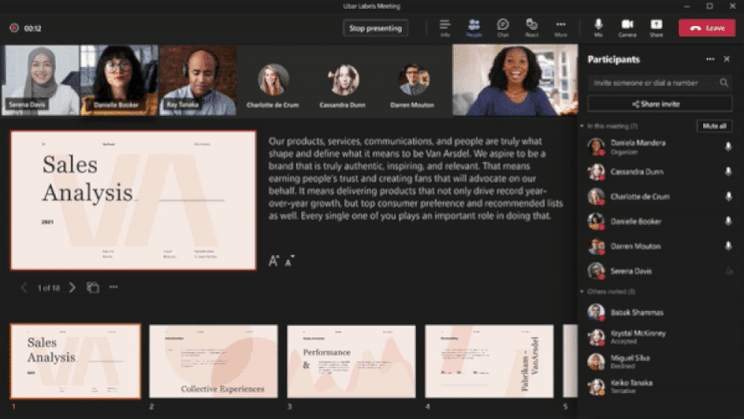 You are now able to ensure that every voice is heard and all attendees feel seen by viewing the order of raised hands in a meeting. To do this, click on the Participants panel to see who has raised their hand in order which means you can ensure everyone has the opportunity to speak up.
Recordings updates
By now, most of you will be aware that you can record a meeting to review what you may have missed or allow others to catch up in their own time if they could not attend. Throughout 2021, Microsoft ensured recordings were saved to OneDrive and SharePoint for better control and sharing options. New improvements make this even more efficient through:
Multi-speed playback – you can now watch meetings at slower and faster speeds (from 0.5x to 2x)
High quality transcripts – transcripts now have speaker attribution for meetings where it is turned on
Indexed recordings – recorded meetings are now indexed into easier to consume segments based on slide transitions
Auto-recording – the meeting owner can now set the meeting to automatically begin recording
Auto-expiration – coming soon, admins will be able to set a default number of days after which a Teams recording will be sent to the recycle bin
Add description images in chat
Now, you can make your Teams messages more accessible to people with disabilities by adding alternative text to images. To add a description, right-click the image and select 'Add alt text'. Those who use screen readers will then be able to fully understand the message's content even if they cannot see the image.
Meeting room capacity notifications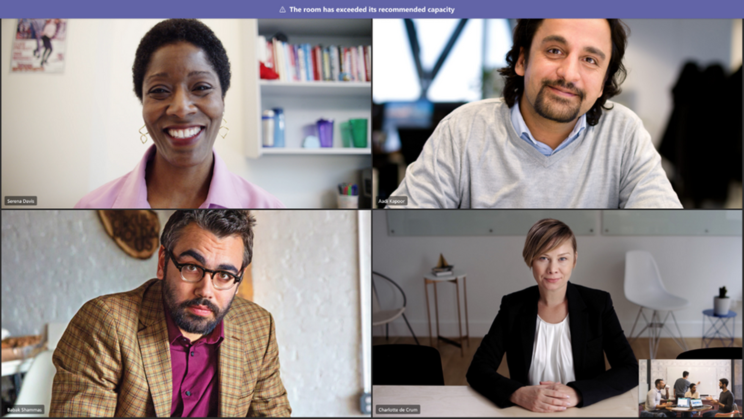 Teams rooms will now notify those in the meeting if it is over capacity. Admins can define a meeting room capacity for each Teams Rooms account and using data from the cameras, identify how many are in the room. A banner will appear at the top of the screen automatically to let participants know when capacity limit has been exceeded.
Split video layout across multiple screens on windows

If in a Teams Room, you now have the option to split the video gallery across all available displays when content is not being shared. This can help focus attention on people for a more inclusive and engaging meeting.
Hot desking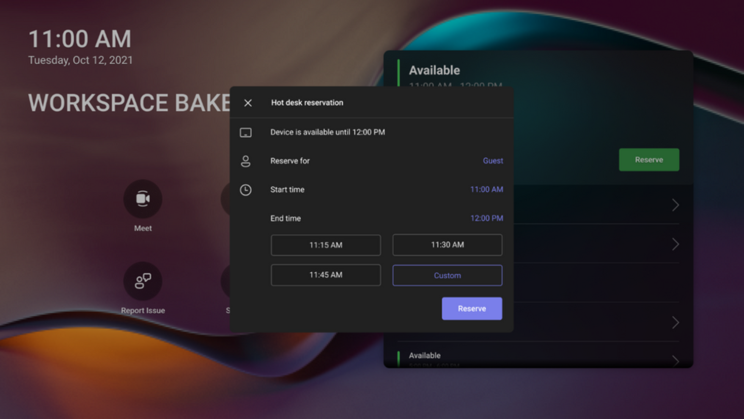 Hot desking on Teams allows employees to locate and reserve flexible workspaces as and when needed (for calls, meetings, etc). users can reserve a workspace in advance through Teams and Outlook, or right from the device if in the office already.
Breakout room managers support
Meeting organisers now have the opportunity to extend the management of breakout rooms to presenters. Appointed presenters will be able to perform standard breakout room operations as managers or meeting organisers, and join rooms as a breakout room manager, allowing for better flow and control. Only those named as presenters can be appointed as breakout room managers.
Want to read about the rest of Teams' updates for 2022? Click here.
Get in touch
Not utilising Microsoft Teams enough? Why not contact us to learn more and set up training in order to make your meetings more productive and engaging. If you want more details on the latest Microsoft teams update for 2022 or how we could help you and your organisation get the best from Microsoft Teams, please get in touch via the form below or email us at [email protected].