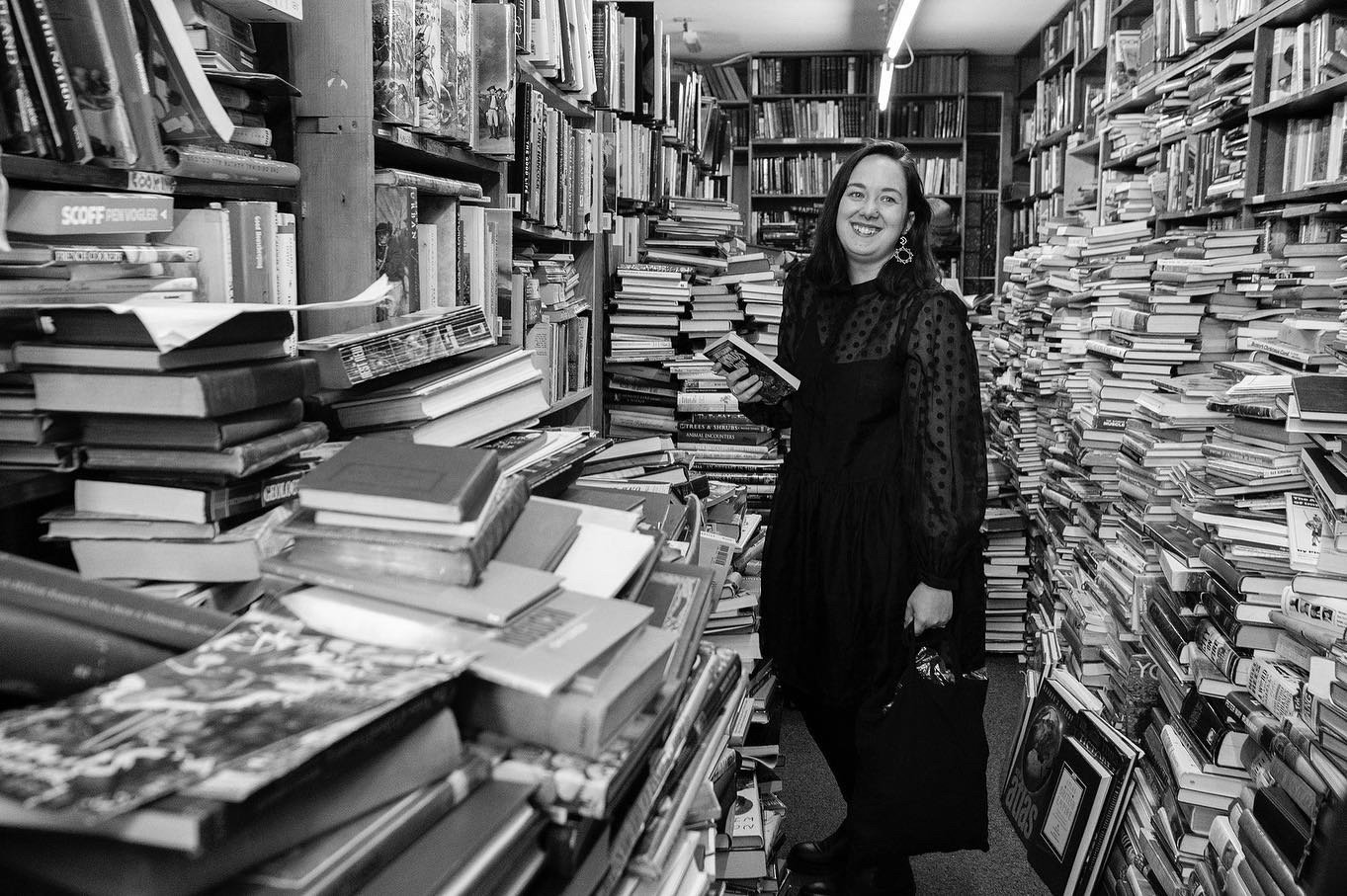 Hannah is our UK & Europe Community Manager, and we're going to share an insight into their busy day at Changing Social!
Their role is to support our Digital Champion communities across the region each day, as well as delivering Adoption & Change Management training to these communities. Our Digital Champions as a Service (DCaaS) team is made up of both a European and US team who work closely to not only deliver the content, but also how they can boost engagement and adoption for the wider businesses they work with. Hannah has a US counterpart, Caleb, who supports all our US clients. They speak regularly and share plenty of ideas on engaging and fun ways to encourage and celebrate their communities.
The Digital Champions programme is delivered entirely online via Microsoft Teams, helping your team access the most updated Microsoft learning resources in a supportive, managed community environment.
We use Microsoft technology to train people on Microsoft technology, providing growth and knowledge-scaling from the start of the programme.
With the ability to scale to meet the needs of your organisation, regardless of size, our Digital Champions community is designed to give both beginner and intermediate users more in-depth knowledge and understanding of Microsoft 365, and the confidence to share their newly found skills with their peers.
A Typical day for Hannah the Community Manager
08:30am
I start my day with a coffee and by preparing to check in with all of my Champion communities. I use a planner board integrated with To Do to set up all my daily engagements like sharing learning, top tips and information about our live webinars. Today involves sharing a Top Tip on using Viva for managing your time over the holidays, and a channel post inviting one of the Champions communities to share the work they've been doing as part of a points incentive. I think the gamification of DCaaS through our custom canvas app is a great way to make learning fun, and incentivises the Champions to learn through challenges and games that are centred around encouraging the Champions to share their learning with their peers!
While I'm spending my morning within my communities, I have a lovely Teams chat with a Champion who is creating a presentation they'll be delivering to their colleagues about what they've learnt on the programme. I share with them some additional content and guidance to support their slide deck as they are keen to introduce their colleagues to Microsoft Lists within SharePoint. The DCaaS programme is not just about upskilling with Microsoft, as I also train the Champions on 'Business Skills' such as presenting, how to be more accessibility friendly and how to create a positive work environment. After this, I spend some time reviewing challenges the champions have submitted that showcase their practical skills, and award points to Champions who have been engaging with me though the channel posts.
11:30am
Before moving into the afternoon, I have a live webinar to prepare for as I deliver training on Adoption & Change Management for our UK and European clients. This session focuses on how you can be an effective change leader by embodying leadership qualities. I make sure I'm up to date on the content and collate some studies and research I can share with the Champions after the webinar, alongside the recording and reference materials.  I love delivering our Change Management webinars as with each champions community we get such different conversations and contributions but always so much engagement on these sessions! I previously delivered our M365 product-based content, and it has been great to see how positive the communities are around both the practical and more theoretical content.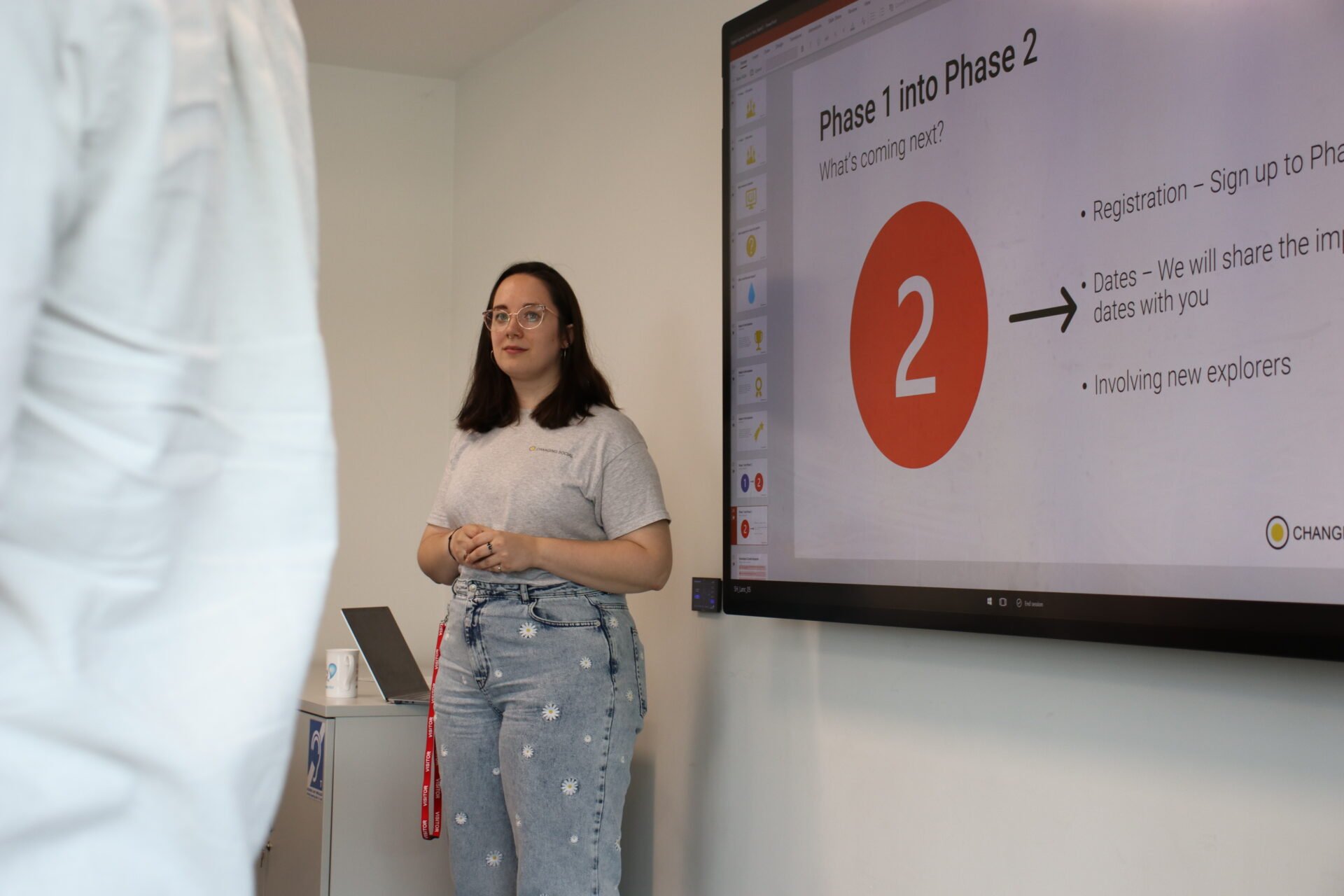 01:00pm
I am a firm believer in leading by example, especially when it comes to wellbeing, so I make sure I take a break for my lunch. Our head office is located in Bristol, and I take full advantage of the local food markets!
02:00pm
It's time to deliver our change management webinar! I've prepared to present my slide deck from within Teams and have created some Polls to post as part of the session. I've also logged into the client's tenant so I can showcase some of the tools we will be talking about such as Viva Insights. Before we kick off the session, I have a chat with the Champions who have joined the call a few minutes early. As we are all in different locations, we share the current weather conditions!
Throughout the session the conversation is very active in the chat, and it's great to be able to share my slides and keep up with the conversations too. I ask the Champions what qualities they associate with a great change leader and in comes a flurry of messages to the chat. These Champions have excellent ideas and are already sharing them with each other! We also hear some anecdotal stories on the call from a selection of Champions, using their lived experiences to inform their learning.
As we close out the webinar a Champion mentions they have a question about a particular feature they have seen recently, so I stay on the call with them as they share their screen and we are able to walk through all the steps involved. It's been a successful webinar and it always feels like a good day when I've had the chance to converse with Champions on these webinars!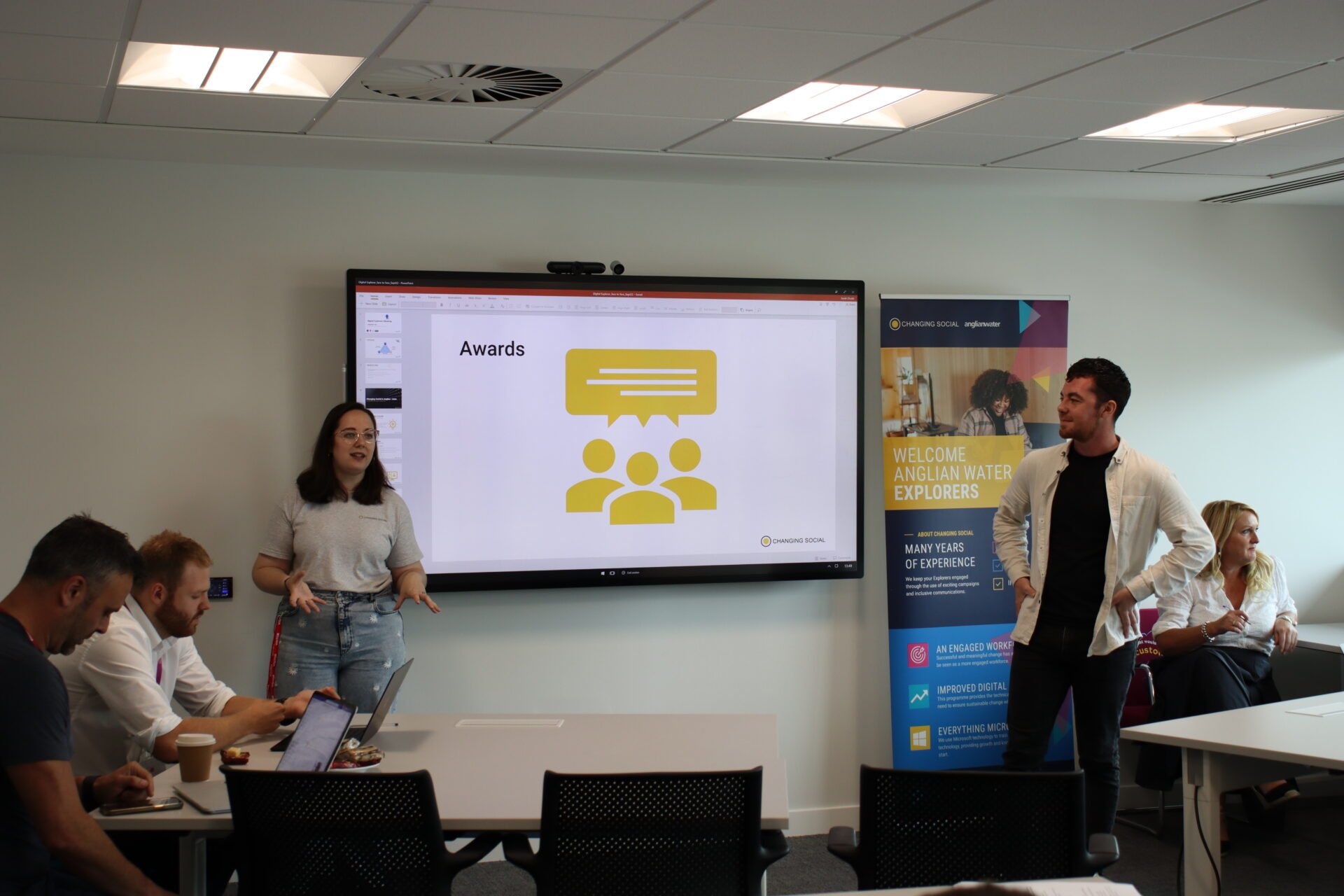 04:00pm
Once the webinar is wrapped up I download the recording ready to share with the community and post a summary of everything we covered. I always include links to further learning and research we share within the session.
After this I begin to prepare the content for our upcoming 'What's New in Microsoft 365 in 2023' webinar, where my colleague and I will be sharing the best updates and innovations across the Microsoft suite!
At this point in the day I make time to review and prepare content for future learning campaigns. Today I am adding some new features from the latest Microsoft updates to our library of Top Tips for our Knowledge and Growth Advanced campaign. I'm excited to add to this content, as Planner and OneNote feature here and these are two of my must have apps for a successful day.
05:00pm
I round out my day with one of my favourite calls. This call is between our US and UK DCaaS teams, and this is where we get the chance to catch up on the successes of the week and talk about future initiatives for our communities. We also share any newly learned regional phrases, this week we discuss the differences between biscuits, scones and cookies! One of the successes I share this week is high level engagement within one of my communities where I asked them to share what they do outside of the programme to share their learning. It was great to read through all the different things they are doing and see Champions connecting with each other from across the business.
As I come to the end of my day, I wrap up by reviewing my calendar for the next day and making note of any tasks I want to complete in my To Do list.
As you can see, our Community Manager's are dedicated to providing the best experience for our customers, creating a supportive and engaging learning environment. Our Digital Champions programme empowers your team to make the most of Microsoft 365, helping them learn new skills and share knowledge amongst their peers!
If you're looking to make the most out of your Microsoft licence, let Changing Social help you! As one of the leading Microsoft Partners and Microsoft consultancy firms, we help organisations maximise their Microsoft investment. From training programmes and adoption strategies, to Power Platform apps and automations – we do it all! To find out more, fill out the form below, or email us at [email protected]
Share
Related Posts