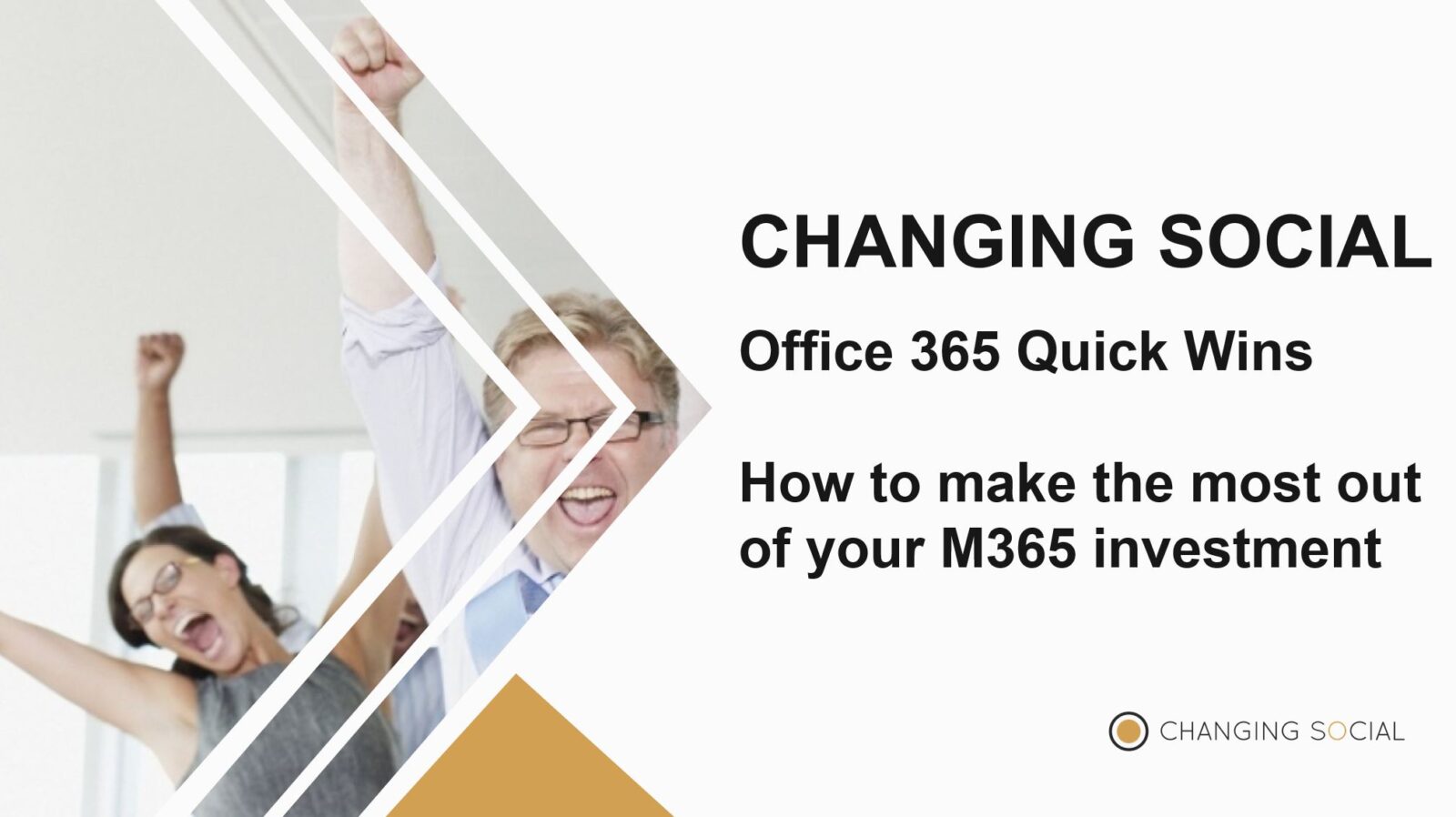 If you're considering a move to Office 365, or you've already moved but have yet to adopt the full suite of services into your organisation, then read on. 
When purchasing an Office 365 subscription, you get a whole bunch of services and apps included for free. Yet we find that many organisations are paying extra for similar services from other providers.
In our opinion, the standard Office 365 package offers some quick wins. We've pulled together the ones we think you should be using over other well-known competitors. 
There may be aspects of its competitor offerings you may prefer but they're negligible when you're paying for an equivalent, or even better alternative.
We think you won't be disappointed when you realise all you can do and the costs you can save with Office 365! 
Use Microsoft Forms to create surveys, polls or quizzes and collect responses
No need to use SurveyMonkey. Microsoft Forms has everything your business needs to create forms, capture survey data, from customer satisfaction to employee feedback, and assess progress with quizzes. All responses can be easily exported to Excel for detailed analysis. 
Use Microsoft Teams to chat
No need to use WhatsApp. The Chat function within Microsoft Teams allows both individual and group chats, voice and video calls, and the ability to share screens.
A useful feature is the 'Team Owner' can add or remove people from a Team to give them access to a chat. If that Team Owner leaves the organisation, the Administrator can change the Team Owner easily without having to recreate the whole Team. This simplicity avoids a whole lot of frustration and time!
It's worth pointing out that WhatsApp wasn't designed for corporate use so it risks failing to meet the security standards that companies must uphold to avoid General Data Protection Regulation (GDPR) fines. 
Use Yammer to share company-wide news
No need to use Facebook Workplace or a closed Facebook group. Yammer is a social network for companies that helps employees connect and communicate. It's like a digital message board for sharing company-wide news and announcements, without the burden of having to send a newsletter.
Employees can comment, like and share information to interact across departments and teams. It differs from Teams which is typically used as a day-to-day collaboration tool between individual teams. 
Use OneDrive to store and share files
No need to use Dropbox or Google Drive. OneDrive gives access to personal cloud storage from anywhere, on any device. You can share documents with others inside and outside of your organisation and control who can see and edit each file.
Files can also be easily recovered by restoring your OneDrive to a previous time, making accidental deletes a thing of the past! 
Use Microsoft Teams to make and receive video and voice calls
No need to use your desk phone, if you still have one! Teams allows video and voice calls between all users within an organisation. Available as an add-on to an Office 365 subscription is Microsoft Business Voice (Teams VoIP phone system).
Business Voice is hosted on Microsoft's trusted cloud so you can expect reliable service and excellent audio quality.
When subscribed to Business Voice, Microsoft becomes your phone system, your phone line provider, and your long-distance provider. This can reduce or eliminate other ancillary systems and costs. 
Use the Shifts app to manage shift patterns
No need to create roster spreadsheets. The Shifts app in Teams is designed for employees in roles that typically don't have access to workstations and computers, such as retail store assistants, factory and field workers.
The Shifts app allows managers to create, update and manage shift schedules for their teams. They can send messages to one person or the entire team. They can also send policy documents, newsletters and videos.
Employees can use the Shifts apps on their mobile device to view their upcoming shifts, see who else is scheduled for the day, request shift alterations and request leave.
This app is a game-changer in keeping this notoriously disconnected employee group connected and engaged! 
Use the new Tasks app to manage individual and team tasks
No need to use Kanban software following the consolidation of tasks between Microsoft To Do and Planner. Tasks help us keep track of what to do now and what needs to be done next. But tasks are hard to manage, especially when you have to flip between different places to see them all.
That's why Microsoft has introduced a new Teams app called 'Tasks', which brings together individual and team tasks in a single place.
Microsoft has announced the app is generally available. In the interim, the app name in Teams desktop is 'Tasks by Planner and To Do' but will be renamed to just 'Tasks' following rollout completion. On Teams mobile clients, the app name is 'Tasks'. 
Changing Social is a certified Microsoft Adoption and Change Management Partner. We specialise in Microsoft Adoption and Change to help our clients adopt Office 365 in days, not months. If you would like to adopt Office 365 in your organisation and find out more about our services, including Office 365 training, please contact us at [email protected] 
Share
Related Posts