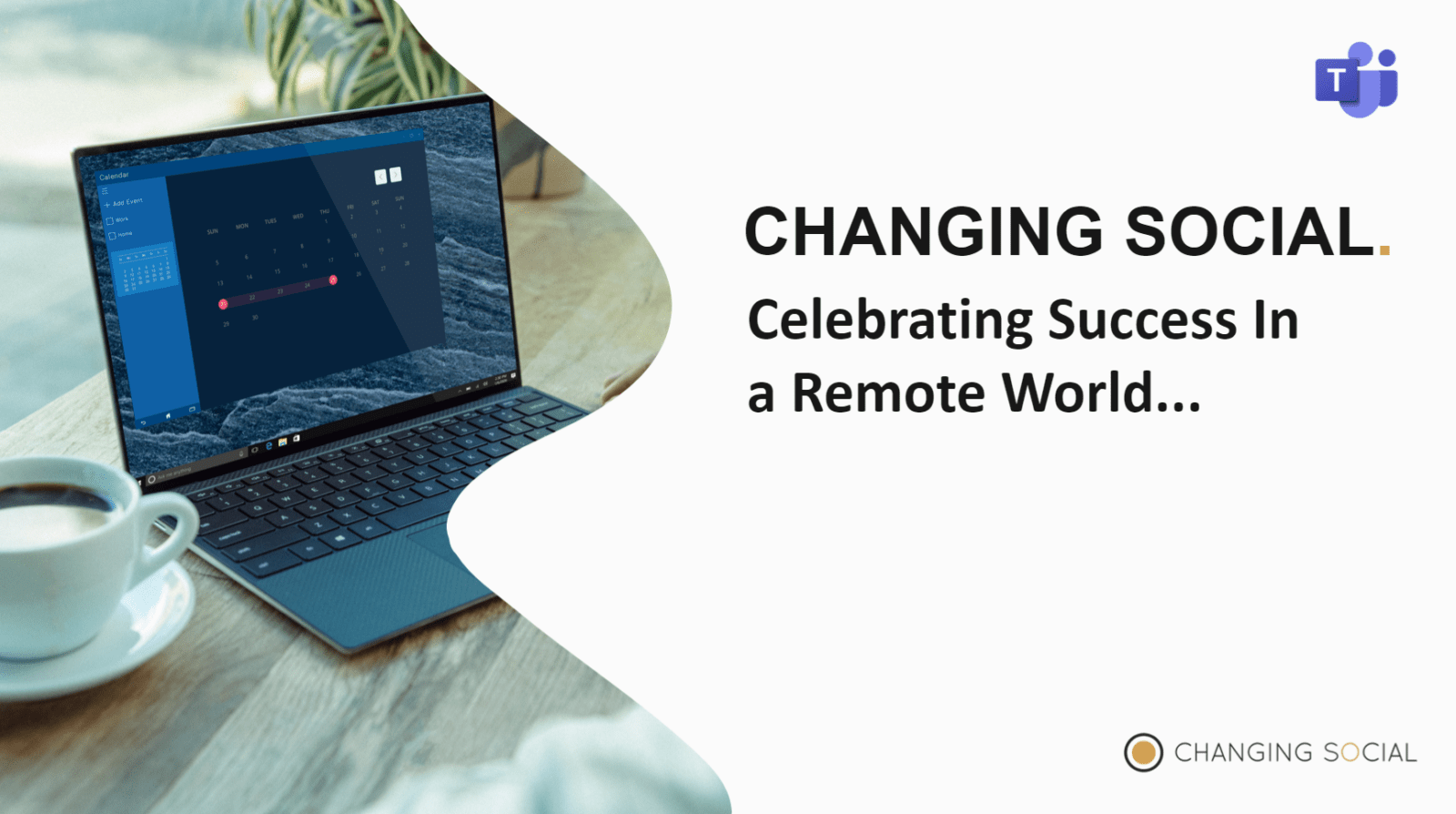 Showing our appreciation and recognising people for their efforts is simple yet powerful. However, it is often underrated and underused. And in a remote world with a lack of face-to-face interaction, the need to celebrate success is even more crucial. 
It'll be a while, if ever for some, before co-workers pass in the corridor and congratulate each other on a job well done, or a star employee receives a high-five from their manager (if you're into that kind of thing). As the world becomes accustomed to the remote way of working, organisations and managers need to find new ways to show they value the expertise and efforts of their people.
But it's not all doom and gloom.
The world of recognition certainly didn't stop when the office doors closed for many in 2020. In fact, it's very much alive with the abundance of Microsoft 365 apps and platforms built to connect and recognise colleagues.
Here's just a few ways to help you approach recognition in the new world:
Recognize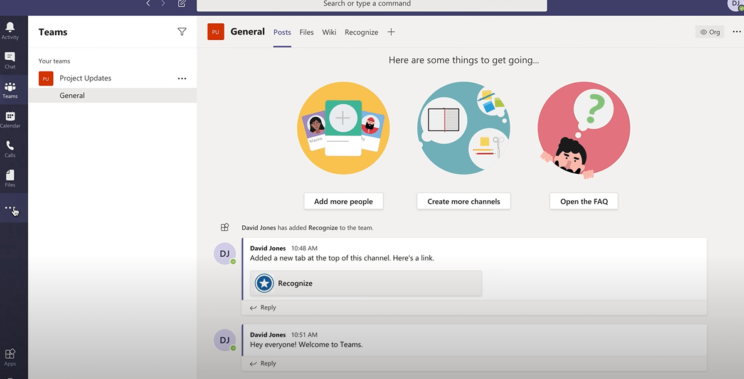 Hailing itself as the #1 employee recognition and rewards platform, third-party app Recognize easily plugs into Microsoft Teams, Outlook and Office 365 and offers the full recognition experience.
As well as sending messages of recognition through email or on the company's social recognition feed, colleagues can send and receive digital badges of kudos. Each person has a recognition profile so they can see everything in one place. And as a manager, you can view how everyone in your team is doing on the dashboard as well as issuing messages and badges to your people.
Employees can also collect points for years of service, birthdays and redeem gift cards and company rewards.
Applaud Recognition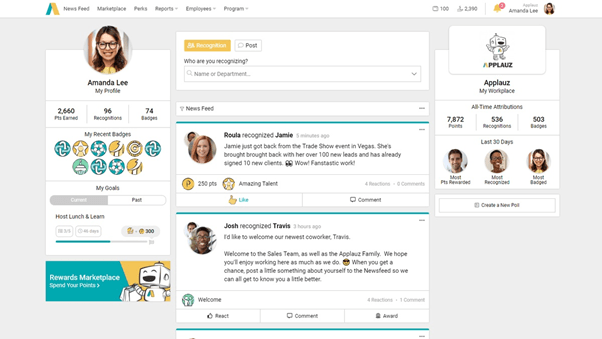 Another third-party app, Applauz Recognition, promises to build a strong culture through appreciation and praise. The Applauz newsfeed allows colleagues to publicly recognise each other's achievements. This peer-to-peer acknowledgement is extremely strong as recognition breeds recognition.
The app also has Recognition Badges which both colleagues and managers can personalise. You can send a badge to celebrate an anniversary such as a birthday or work anniversary, recognise great work or where an employee has demonstrated the company values. What's not to love.
Workplace Awards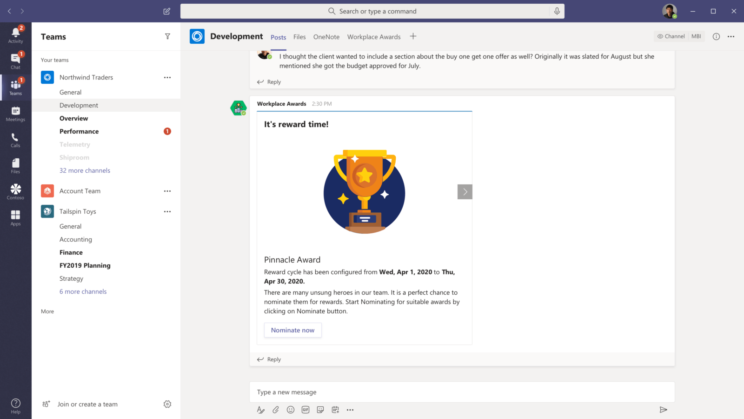 This app provides a simple and intuitive way for any organisation to create and manage an employee rewards and recognition program within Teams.
The third-party Workplace Awards app lets employees nominate their colleagues for specific awards and endorse nominations to show their support.
Owners of the rewards and recognition process, can view submitted nominations and the number of endorsements each nomination has received, grant awards based on their organisation's criteria, and announce recipients.
This peer-to-peer recognition app makes it easy to virtually reward and celebrate employees and promotes the culture of employee recognition in the modern workplace.
Thanks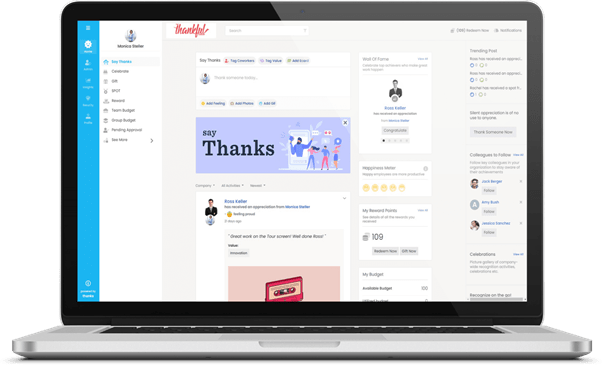 Designed by workplace culture specialists, O.C. Tanner, Thanks helps you empower your employees to appreciate each other as part of their everyday working lives. The cloud-based app integrates easily into Microsoft Outlook, Teams and Workplace so they don't have to switch platforms.
Thanks has a whole host of features including the ability to:
broadcast appreciation onto an organisational-wide social feed so that others can see and join in on the conversation too.

acknowledge the special moments in people's lives e.g. birthdays, births, engagements.

create memories for an employee celebrating an anniversary with pictures, stories or videos

gift reward points which employees can redeem using the global reward catalogue

send out surveys and polls to gauge how employees are feeling but to also get their involvement in company matters.
The app integrates seamlessly into people's working days building a culture of recognition and appreciation.
Praise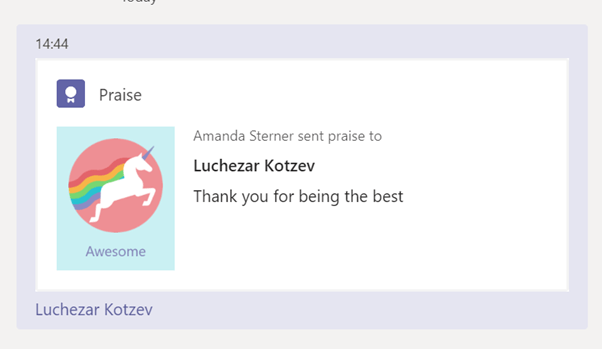 In-house application Praise in Microsoft Teams, helps users show appreciation to colleagues in their organisation.
You can choose from a selection of badges such as Awesome (which shows a unicorn with a rainbow mane might I add), Team Player or Thank You or even create your own personalised badge. These can be delivered in a chat for more personal acclaim or for wider recognition, you can send it in a channel conversation. Who doesn't love a badge!
And last but by no means least, who can forget the recent announcement by Microsoft about the launch of their very own employee experience platform (we're a little excited about this one).
Microsoft Viva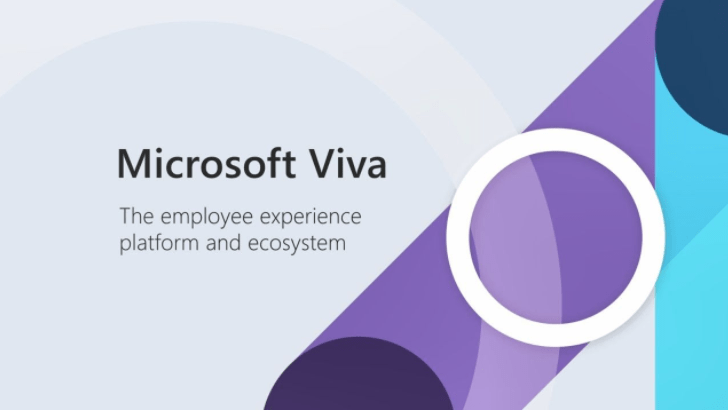 A fantastic new addition to the Microsoft Office suite, Viva puts people at the very heart of its platform by reimagining the employee experience.
Focusing on six key areas of wellbeing, connection, focus, empowerment, growth and purpose, the platform promises to be an all-encompassing tool.
This platform was only announced last week, so stay tuned for more information. We're very excited about what we've learned so far and we're very much looking forward to working with our clients to adopt into their businesses.
In summary, it's safe to say that the third-party plug in apps that although would incur additional costs, do currently dominate the recognition market (but we're confident that Viva will reign supreme once it's launched).
Praise is fun but a little light on impact compared to the likes of 'Thanks' that delivers an all-encompassing recognition experience.
Thanks is built on the back of decades of research and experience from a global leader in recognition solutions (O.C Tanner). From broadcasting appreciation onto an organisational-wide social feed, acknowledging a special moment in someone's life to gauging employees understanding with quizzes, polls and surveys, Thanks certainly has it all.
Get in touch
Changing Social is a certified Microsoft Adoption and Change Management Partner. We specialise in Microsoft Adoption and Change to help our clients adopt Office 365 in days, not months. If you would like to adopt Office 365 in your organisation and find out more about our services, including Office 365 training, please contact us using the form below or email us at [email protected] 
Share
Related Posts