Anglian Water are a water and water recycling company in the United Kingdom, and geographically they're the largest water company in the UK, supplying the East of England up to Hartlepool. Not only are they focused on providing services to around seven million people in the East of England, Anglian Water are set to reach net zero carbon by 2030 and were named Employer of the Year at the 2020 Utility Week Awards, highlighting their commitment to creating a sustainable and happy workplace.
So, where do Changing Social come in?
Anglian Water had recently rolled out Microsoft 365 and in similar fashion to a lot of the organisations that Changing Social work with they were facing a lot of problems. Changing Social began working with Anglian Water just after the start of the pandemic, coming in to support the shift to hybrid working that was quite challenging for Anglian Water, as they had previously worked in a very traditional in-person office space. Sarah Tuscher, Anglian Water's M365 Strategy Programme Manager, contacted Changing Social to help achieve the company's goal of making day-to-day work and collaboration easier than ever before.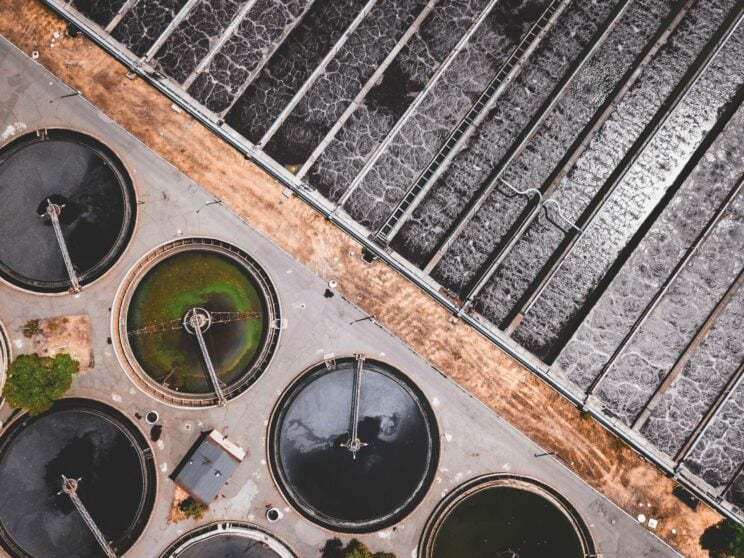 What was stopping the flow of work at Anglian Water?
The pandemic was a catalyst of our partnership developing with Anglian Water, and with much of our work being virtual we were able to deliver training without any hinderance. However, we did have some technical roadblocks around PowerApps, and the understanding and concern of what giving permission to people to access PowerApps would look like.
Then, as we started the program, we also noticed we had to overcome the confidence level of the Champions, not just with the M365 products, but when using some of our gamified approach as well. As some of the Champions were starting at a relatively basic, beginner level they had a lot of new information to learn during their months of training, which can appear intimidating to Champions without any previous Microsoft knowledge. The Champions programme is an ongoing process that takes a lot of time and requires quite a big growth mindset as a result, and we were there to support the Champions and their learning throughout our work with Anglian Water.
Anglian Water decided to move forward with our Digital Champions Programme, with Matt Walley and community manager Hannah Ballard leading the way in the training programme. In this newfound learning space, Changing Social were able to nurture people's curiosity and questions, and even encourage interest in applications outside of the Digital Champions curriculum, such as Power Bi. Our method of training has aligned very well with the Anglian Water's existing encouragement of their team to actively explore. This meant that when we were within a particular campaign, we weren't just talking about Teams meetings, for example, the Champions were asking about the wider tools and how they can use those more productively.
As a practice Changing Social takes data points at the end of every campaign, and with Anglian Water these data points were taken every three months throughout the campaign. From this information Changing Social was able to calculate the astonishing amount of time Anglian Water had managed to save as a result of their new skills with Microsoft Teams. At the end of the first phase of the Digital Champions program members of the team were saving on average 3.25 hours a week, and when we consider that Champions are asked to invest on average 30 to 45 minutes of their time per week, that's a massive positive return on their time investment. Three hours a week within the 150-strong Champions community at Anglian Water, equates to over 25,000 business hours that have been saved just in that group, highlighting the impact our training had on Anglian Water's assimilation to hybrid-working.
Changing Social also saw that the Champions team at Anglian Water built their own community across different departments. They began to share ways of working that they had established, and helped other elements of the business do the same thing, scaling their knowledge across the whole organisation.
What does the future look like for Anglian Water?
Anglian Water are currently moving into phase two of their Digital Champions programme. The community will be looking into more advanced tools such as automated flows, advanced meeting options and implementing structured learning around Power BI. The Digital Champions community has become embedded within Anglian Water, and is going to be something that continues for a long time, and according to Sarah Tuscher, "Changing Social is going to be the continuous heartbeat for digital transformation at Anglian Water".