Driving value across a widespread workforce with Microsoft Teams and OneDrive
Main Line Health (MLH) is a not-for-profit health system serving portions of Philadelphia and its western suburbs. At its core are four of the region's most respected acute care hospitals: Lankenau Medical Center, Bryn Mawr Hospital, Paoli Hospital and Riddle Hospital—as well as one of the nation's premier facilities for rehabilitative medicine, Bryn Mawr Rehabilitation Hospital.
MLH had invested in Microsoft licensing for approximately 12,000 employees, but this was greatly under-utilized. Despite having access to Microsoft Teams as part of this licensing, the organisation was paying for and using another web conferencing solution as their virtual meeting solution.
When MLH CIO Luke Olenoski engaged Changing Social, his organization was evaluating initiatives to reduce spending on redundant applications and to gain more value from its existing licences. The organisation was also looking to adopt cloud-based file storage in OneDrive, SharePoint, and Teams to gain immediate collaboration and security benefits, and to position the company to move away from physical network drives in the future.

A portfolio of solutions for 
complex needs
Changing Social were tasked to deliver the widespread adoption of the entire M365 suite across MLH, with additional focus on moving virtual and hybrid meetings to Teams and enabling users to migrate their personal files to OneDrive.
After providing training across MLH's large workforce, we helped employees apply what they had learned to their own work through Scenario Success.
During this process, we met with individual departments to understand their challenges and pain points, and then worked with them to develop new ways of working using Microsoft tools. Together, we developed almost 40 unique solutions which achieved substantial savings in time, effort, and in some cases, money for the departments involved. While many of these solutions were designed to improve internal collaboration, others involved third party vendors or the patient experience.
Many of our use cases were very powerful and delivered significant value for the MLH team. One example is the Hospice Team: previously, around 100 employees would each spend up to an hour per day listening to voicemails for updates on hospice patients, and track the status of their condition and care.
All of those updates – some of them lengthy and complex, concerning details about respite care – would be left on a voicemail, and every member of the team would have to listen to all the messages in order to avoid missing the few relevant to them.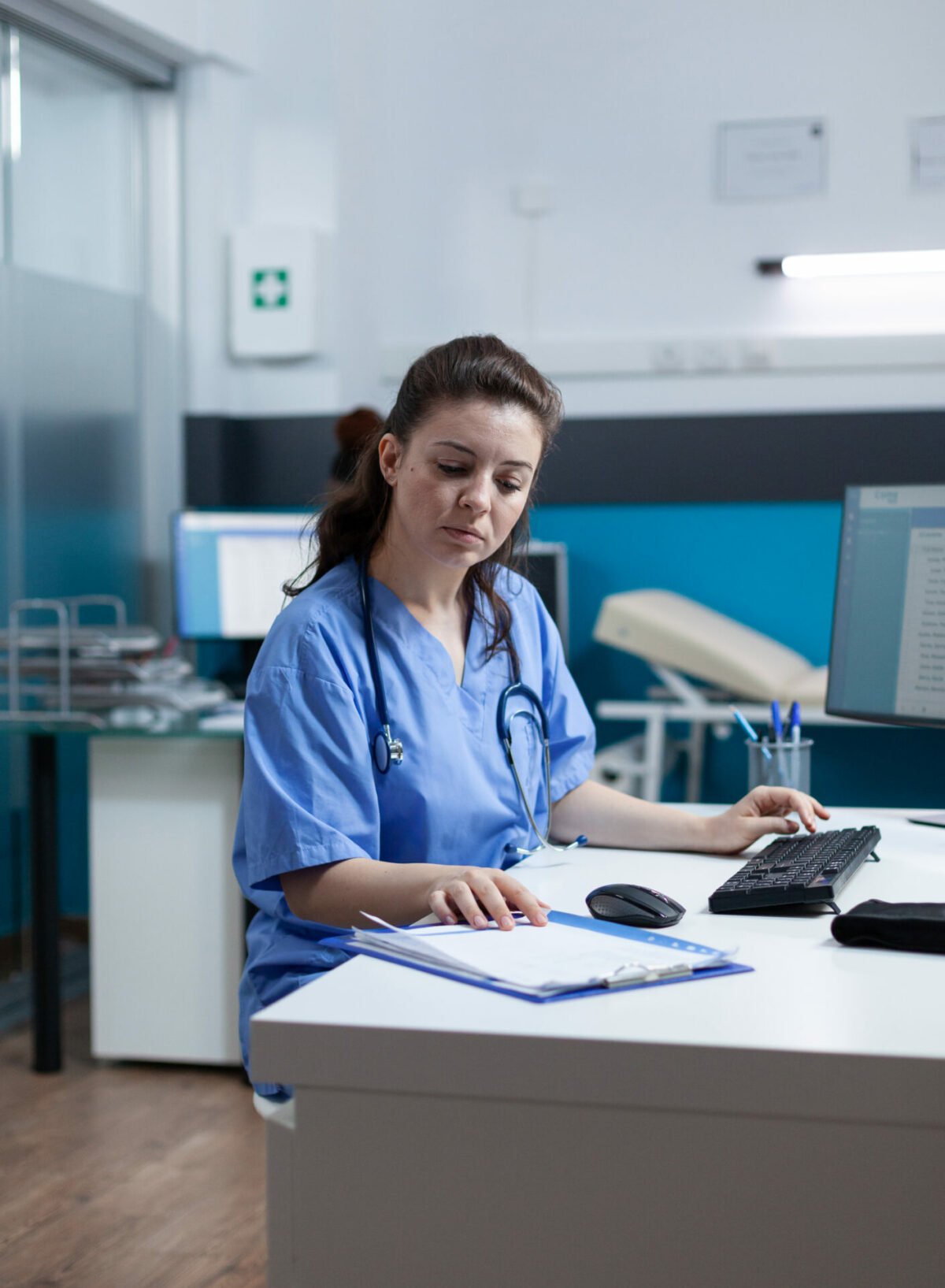 Changing Social created a form that any member of the team could fill out to provide an update, including patient details and care status. This fed into a SharePoint list, in which the views were determined by role, message type and so on. An employee could then simply enter the SharePoint list each morning and choose to see only the updates that were relevant to them.
Instead of 100 employees listening to perhaps 100 voicemails for an hour, anyone could enter SharePoint and view the updates relevant only to their team. We anticipated that when fully implemented, this use case would save MLH between 15,000 and 20,000 hours annually.
Changing Social also built a number of automations for new product requests, transforming the typical email and in-person back-and-forth into a Power App. When a physician needs a specific medical product from a specific company, they have to undergo a conflict-of-interest process which involves collecting vendor information, sales representative contacts and more for approval. These steps are now completed through a Power App which routes the request to the appropriate people for approval, freeing MLH physicians to spend more time with their patients.
Building solutions in challenging times
Changing Social delivered its support to MLH during the global pandemic. This made it difficult for our UK team to travel to join the team in the US, and once in MLH hospitals we were working under conditions where risk levels were kept as low as possible. While clinical staff always prioritise time spent with patients, additional time was even more scarce during the pandemic. In addition, clinical workers often use shared devices to access SharePoint or Teams on the web, and sometimes only have their mobile device as their primary way of working. These factors created some challenges to overcome throughout the project.
A big uptake, with big results
Across the extensive package of training that Changing Social delivered to MLH's employees, we had 4,700 registrations to webinars, while an in-person roadshow delivered 61 sessions and attracted 267 unique attendees. According to Aran McFarland, System IT Director and Project Champion, "The Champions Programme, where we receive detailed feedback from a pool of selected users, has reported average savings of about 1.5 hours per week. That equates to time savings of about 19,500 hours per year across our 250 champions alone. Extrapolated across the organization, this equates to about 780,000 hours a year."
Brenda Hallman, Programme Manager, Microsoft Technologies says 'We have seen a near-doubling in the uptake of Teams across the organization (from 2,400 to 4,700 users) with call usage in Teams increasing by 55%, channel messages by 52%, chat by 88%, and meetings by 123%. OneDrive usage also increased dramatically, with a 700% increase in file syncing.'
This has allowed MLH to retire their previous web conferencing solution almost completely, achieving significant cost savings in licensing.