Changing Social has successfully redefined Arriva's tenders approval process, a procedure previously hampered by inefficiencies and a lack of standardisation. Through a strategic implementation of automation and standardisation, we've streamlined this process, fostering not only enhanced efficiency but also improved employee productivity and satisfaction. 
The Challenge 
Arriva was contending with a manual tenders approval process that suffered from an absence of standardisation and comprehensive audit trails. The process was time-consuming, potentially non-compliant, and often resulted in content duplication and sprawl.
Moreover, the process was largely managed via emails and attachments, leading to significant delays and inefficiencies. Employees faced the challenging task of locating critical information, which frequently resulted in excessive browsing and reduced productivity.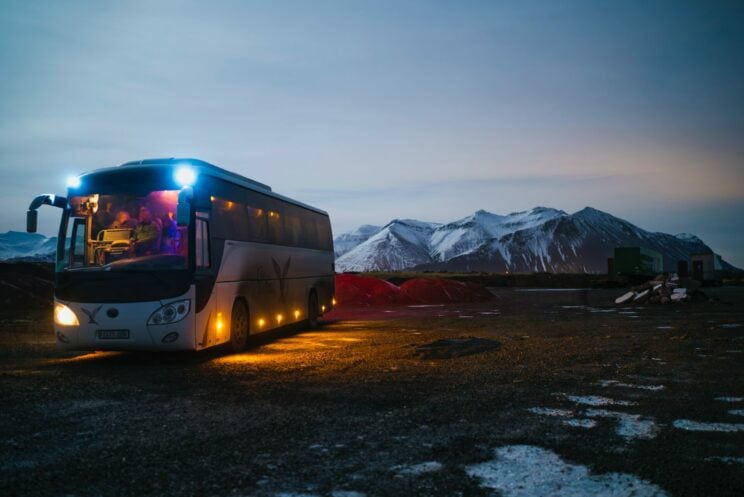 Our Approach 
Our engagement with Arriva initiated through the Microsoft Commerce Incentive (MCI) programme. Changing Social's seasoned Adoption and Change team harnessed the MCI programme to identify, examine, formulate, and construct a proof of concept (PoC) solution exclusively tailored for Arriva in a devoted development tenancy. This was coupled with insightful recommendations centred on implementation and fostering employee adoption.
Keenly attuned to Arriva's internal business challenges, specifically those related to employee experience and manual process obstacles, Changing Social employed the Microsoft-funded MCIs. This approach provided Arriva with practical solutions that seamlessly integrated with their organisational culture and brand.
Changing Social successfully reengineered Arriva's previously inefficient Tenders approval process, which heavily depended on manual procedures via email and attachments. By introducing standardised, automated processes and bespoke document templates aligned with tender requirements, we eradicated human error, lessened compliance audit risks and dramatically cut down on time consumption. The introduction of these streamlined processes resulted in a Tenders approval process free of compliance risks, and reduced time and administrative overheads by an impressive 90%. This comprehensive solution has revolutionised Arriva's tendering processes, amplifying efficiency, minimising risks, and safeguarding long-term success. 
In addition to revamping the Tenders approval process, Changing Social delivered a robust intranet solution for Arriva's Commercials service, known as LINKS. LINKS provides effortless access to critical guidelines, processes, procedures, and vital business portals, available on both desktop and mobile devices. This user-friendly platform has metamorphosed the employee experience, eliminating browsing fatigue and boosting productivity tenfold. It also addressed content sprawl and duplication issues, enabling employees to swiftly access pertinent information with a mere few clicks. 
Changing Social extended comprehensive training to key stakeholders and content producers, equipping them to manage content changes, site features, and future site enhancements. Content managers now enjoy a scalable, user-friendly centralised platform for seamless content management within the Commercials business unit. This training empowers Arriva to leverage this knowledge across departments and business units for any future content broadcasting and communication requirements. 
At Changing Social, we take great satisfaction in our aptitude to comprehend and alleviate our clients' challenges. The collaboration through the MCI programme has proven to be an invaluable experience for both Changing Social and Arriva, delivering tangible outcomes typically reserved for the pilot phase of a project.
Changing Social's approach to the MCI empowered us to provide Arriva with crucial insights and solutions prior to any paid consultancy. This substantially assisted Arriva in envisioning the positive impact of Changing Social's solutions on their operations and their potential to be extended across other business units for comparable success. The components that Changing Social created for the PoC served as the foundation for the solutions eventually implemented in Arriva's environment.
This collaboration marked the inaugural deployment of Changing Social's novel MCI approach. The result was a deepened relationship with Arriva, further establishing Changing Social as a valuable Microsoft partner. This achievement was capped off with one of Changing Social's consultants receiving the esteemed Change Awards this year.
Beyond Arriva: Scalability and Replicability 
The triumph at Arriva wasn't a solitary incident. Changing Social's power automate approval flow, while customised specifically for Arriva, embodies a flexible solution, readily adaptable and reconfigurable based on a client's distinct needs.
The goal is to replicate this successful methodology across other business functions beleaguered by cumbersome manual processes. This scalable and replicable model holds the potential to significantly cut down administrative overheads and lessen compliance risks across a broad spectrum of organisational sectors.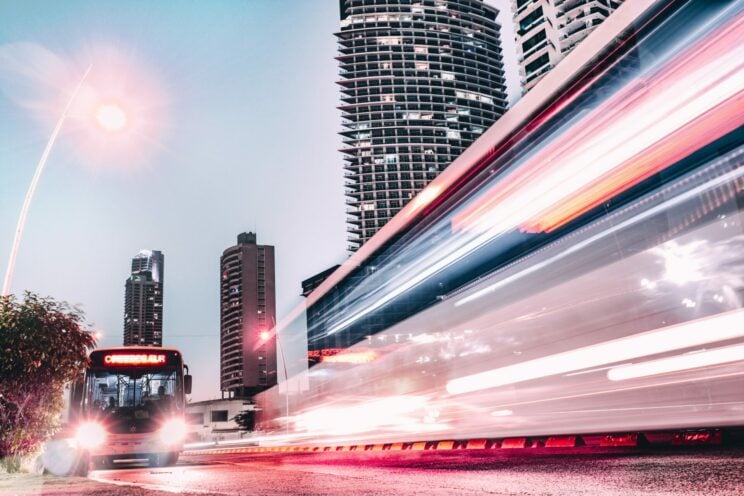 This case study stands as an endorsement of the profound influence that digitalising communications and enhancing employee engagement, as well as automating manual processes, can have on the contemporary business landscape. Changing Social, through its innovative solutions and astute understanding of client needs, has successfully metamorphosed Arriva's Commercials employee engagement and Tenders approval process, augmenting efficiency, communication, and employee satisfaction. This same approach, adjustable to meet specific organisational requirements, holds the promise to revolutionise business functions across an array of sectors. 
"I'd say Changing Social are the nicest and most professional bunch of humans I've had the pleasure of working with. The team that has supported me have been proactive, knowledgeable, and went above and beyond on every front – including providing emotional support through a very difficult personal time. I'm extremely grateful for this, and proud of the product we've built together. I will absolutely be looking to work with you again in the future." Franki Knott, Arriva