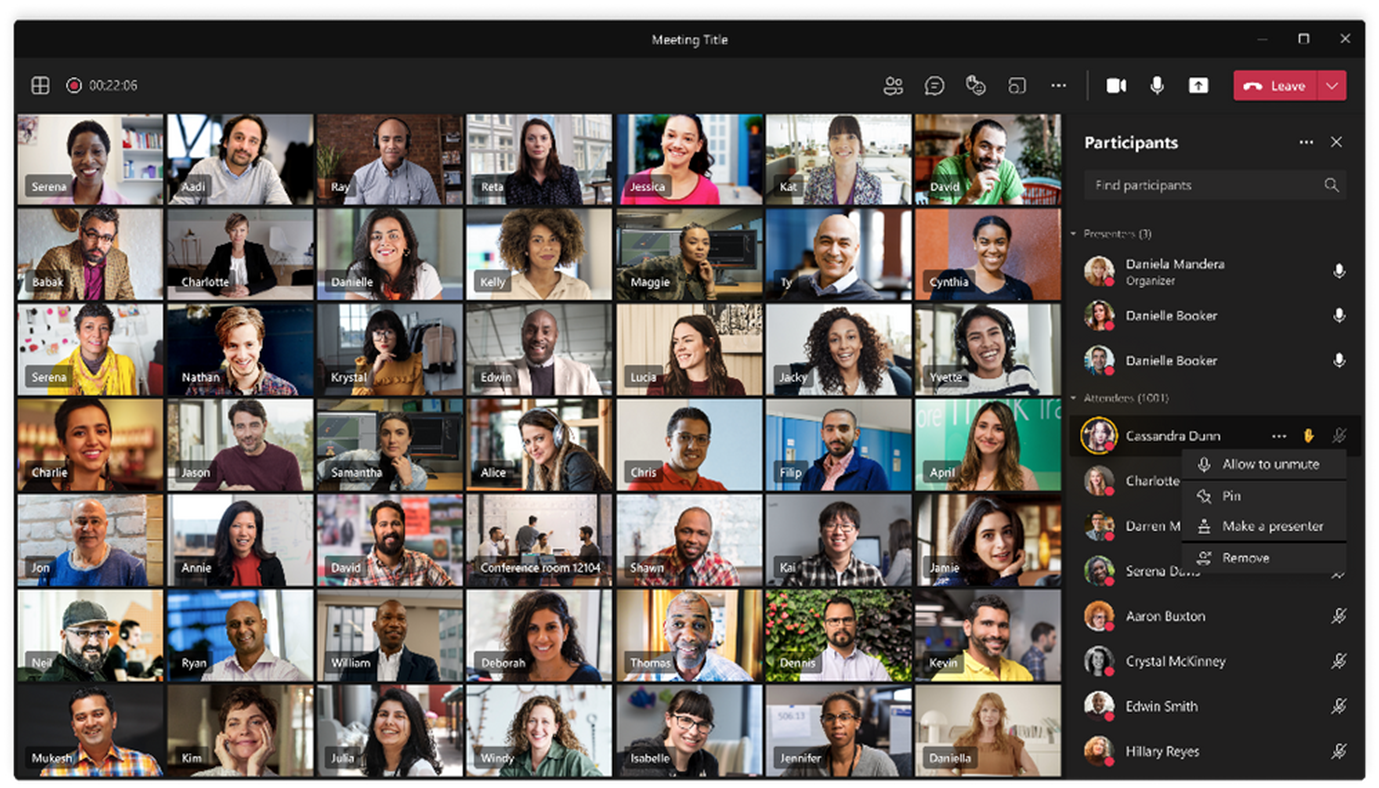 Teams steps up to provide interactive webinars
We all know the power of a face-to-face event. The tangibility of key speakers imparting their wisdom. But with face-to-face events currently on hold, Teams has stepped up to provide interactive webinars that make you feel like you're in the room.
With Teams, you can run an interactive webinar with up to 1,000 attendees from inside and outside your organisation. It's an end-to-end experience including registration, professional presentation options, host controls and even post event reporting.
More than 1,000 people? Not a problem. Teams can accommodate a 10,000-person view-only webinar.
Following on from our What's new in Teams Chat blog, we wanted to tell you about the exciting new features for Webinars.
Here's what you can expect soon:
Attendee registration and email confirmations
Microsoft promises to make setting up and running a webinar as easy as a Teams meeting. The new changes mean you can now add an attendee registration page to manage attendees before and after the webinar. Following registration, attendees automatically receive an email confirmation.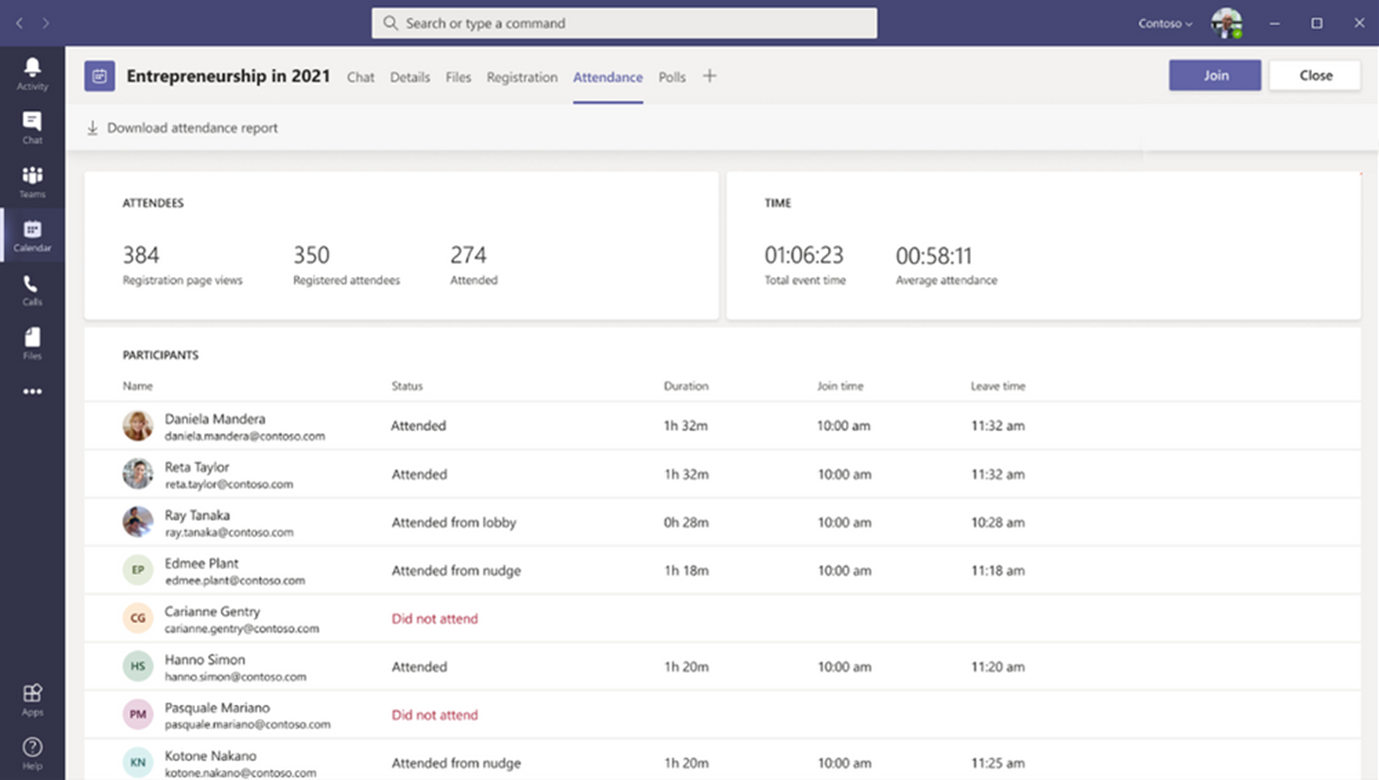 1,000-person interactive Teams webinars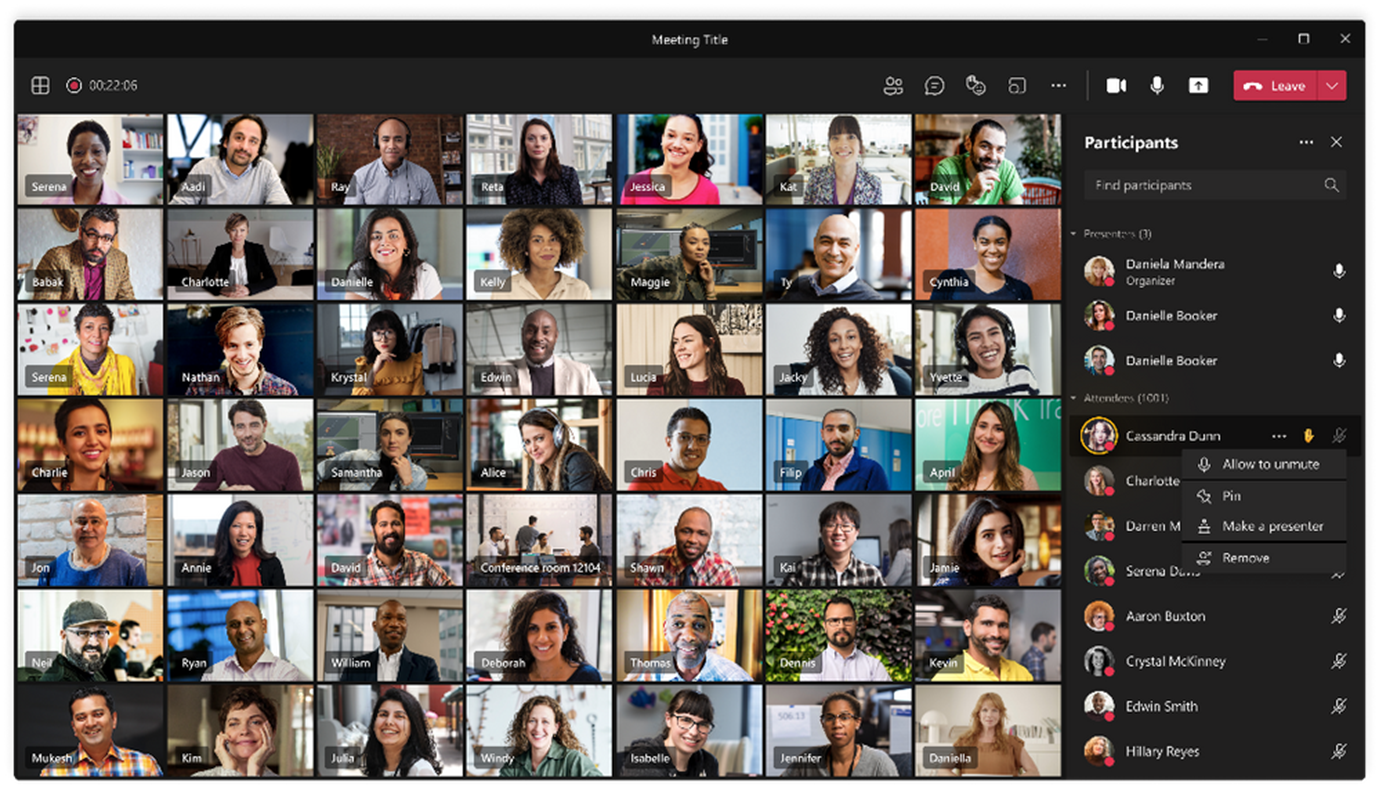 Teams now supports interactive meetings and webinars for up to 1,000 attendees, including various presentation options, live reactions, and moderation controls to disable chat, audio, and video for the attendees of the event.
20,000-person view-only broadcasts
More than 1,000 employees? No problem. Teams will scale to accommodate a 10,000-person view-only broadcast experience, including host moderation control that automatically disables attendees' audio and video to prevent accidental presentation interruptions. And while everyone's working from home, they've increased this to a 20,000-person broadcast until the end of this year.
Attendee reporting
Following your webinar, you can use reporting to understand attendee participation such as who attended and how long they participated. Download an attendee report to review or use data to produce your own custom reports. Teams are launching even more reporting capabilities in the next few months.
Teams and Microsoft Dynamics 365 event experience
Following a Teams webinar, customers will be able to connect to Dynamics 365 Marketing to deliver a range of marketing activities, from basic follow-up communications to more sophisticated relationship marketing campaigns. And if you use another marketing platform, Teams makes it easy to bring your event contacts with you.
Share
Related Posts