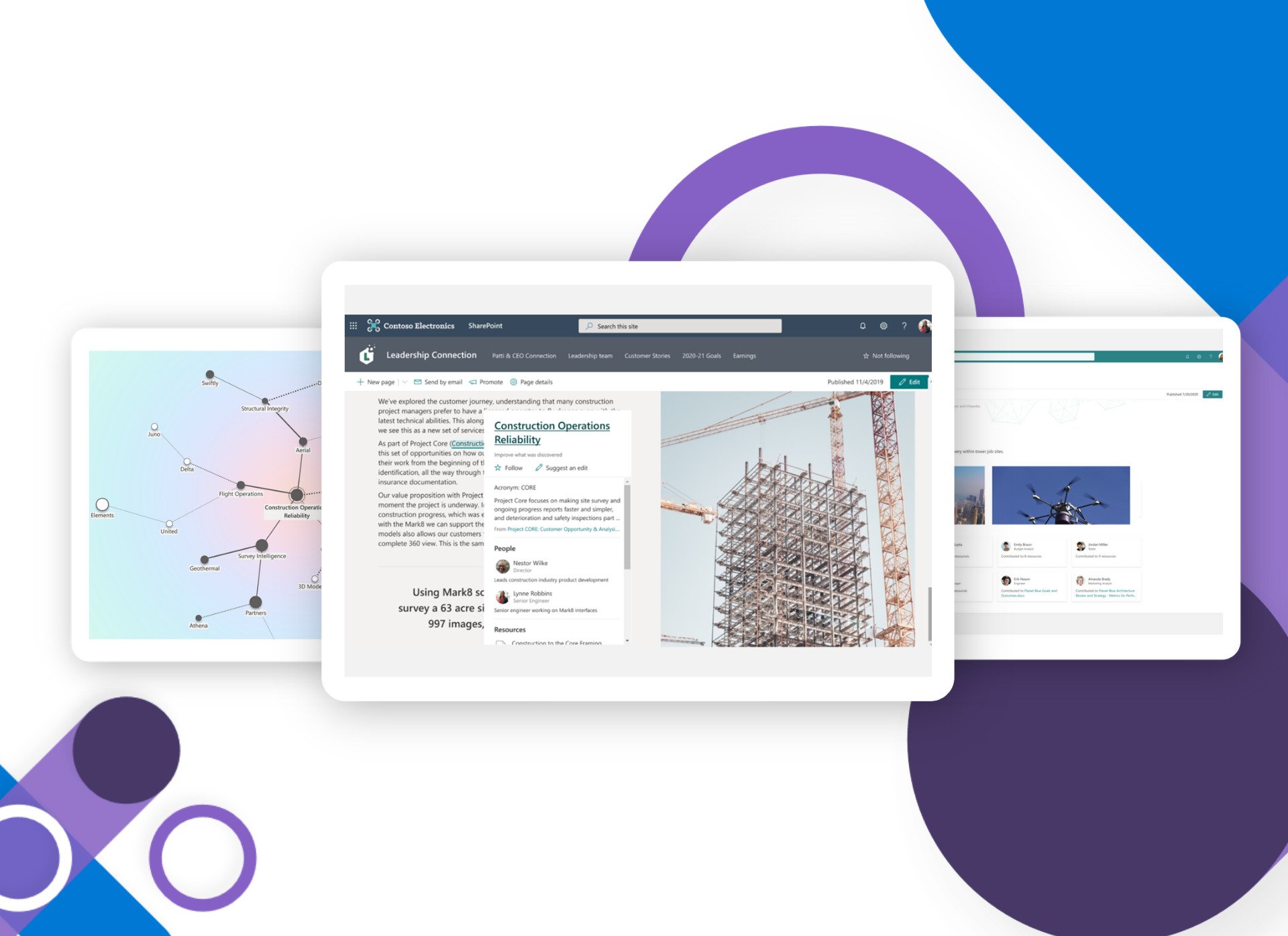 By now, you should be familiar with Microsoft Viva, in particular Viva Connections, and how it seeks to provide a better, more accessible and wellbeing focused intranet to your organisation. Within Connections (and also accessible in SharePoint), you will also find Microsoft Viva Topics.
These are integrated into the intranet, highlighting key information, experts, documents on a specific topic. It uses existing knowledge and artificial intelligence to build out the topic cards and they will update when new relevant knowledge is available within your tenant.
All about Viva Topics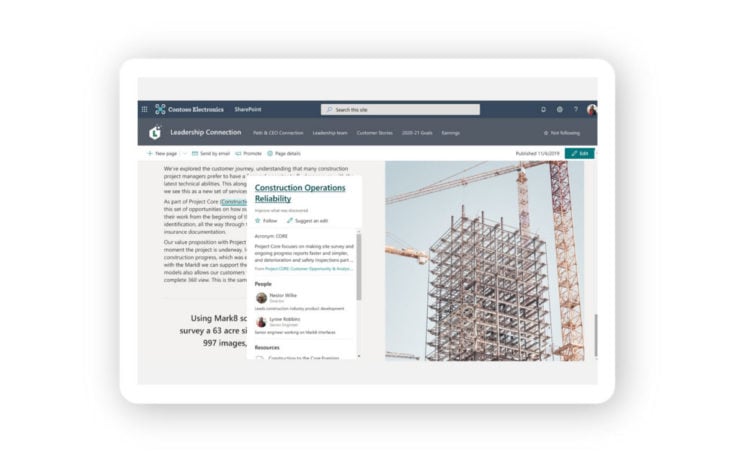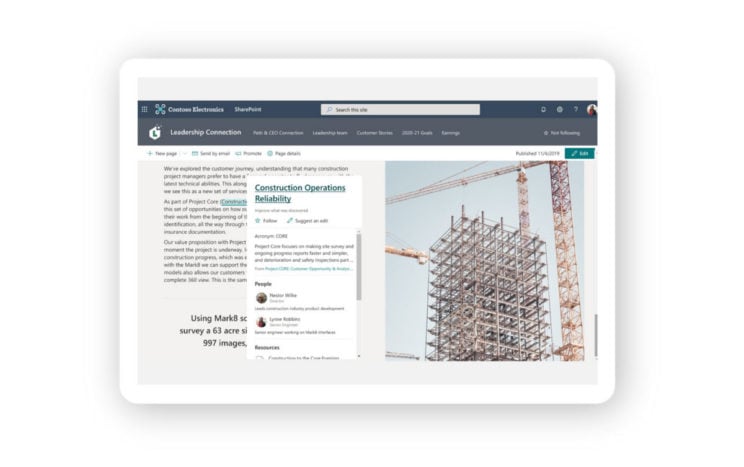 Viva Topics are SharePoint pages that pop-up with information boxes (topic cards) that explain important organisational information without you having to leave the page you are on. So whenever you see an acronym, specific term or project, for example, you will be able to find out relevant details to close knowledge gaps.
They are highlighted on Viva, SharePoint and in the topic centre home page. You will also be able to find topic cards in search results and Office apps such as Word.
The topic is underlined and if you click on it, the Topic Card will pop out to offer the subject overview, suggested experts on the subject, related documents and sites on the topic taking away the need for complicated searches to find relevant information.
For further information, select the card to open it out. The full card offers a detailed view of information around the subject that has been collected via artificial intelligence, including definitions, experts, key documents, related topics and discussions in your communities (i.e. Yammer) to help learn more and close knowledge gaps.
Connect with the experts listed in the topic card if you have any burning questions or need their support on something you are working on around the topic.
What are the benefits of Viva Topics?


Knowledge is contextualised – the information is delivered to you the moment you need it, which will help you retain it and saves you the need to 'guess' what a term means.

You don't have to search elsewhere – unlike traditional knowledge management, it is built into the pages your own which means you don't break your flow of work or risk getting distracted, and it saves time.

Find experts on the subject fast – you save time as you don't have to ask around for a relevant expert etc.
The Topic Centre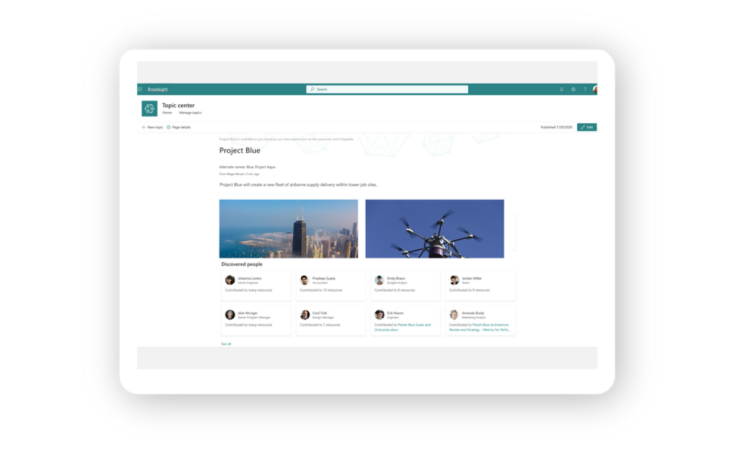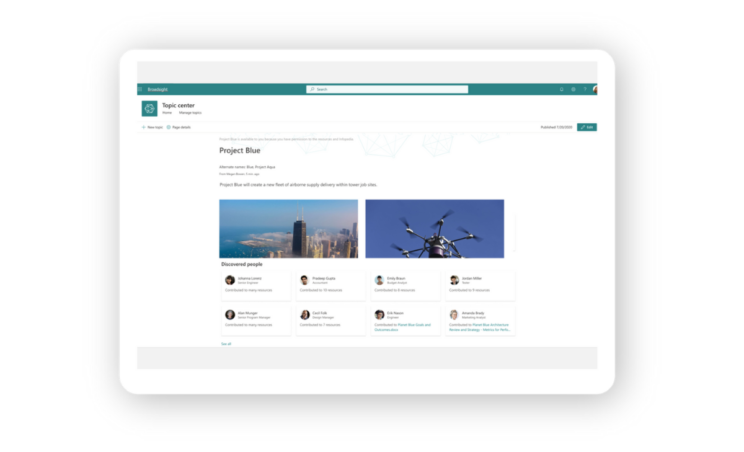 This is a SharePoint site that serves as a centre of knowledge for your organisation and is created when you undertake the Viva Topics setup and serves as the default homepage where users can view all the Topics they have a connection to.
You can find the topic centre by heading to the relevant site. Here you will find:
Suggested connections – this shows the topics you have been listed under and you can choose if this is correct. For example, if you are the author of a related file, you will need to confirm that you will stay listed as a relevant expert.
Confirmed connections – these are topics you have pinned to the topic page or have confirmed from suggested topics. Once you have confirmed, you can make edits if needed.
Whilst much of the information is built out through AI, your managers also have the option to curate and edit this information themselves – add alternate names, select recommended experts and highlight recommended content. They can also review suggested topics before publishing the topic card or filter them to determine which gets most and least engagement so they can shape the flow of knowledge throughout organisation.
Those with relevant permissions can also create new topics if they have not been found through AI due to a lack of information.
Organising content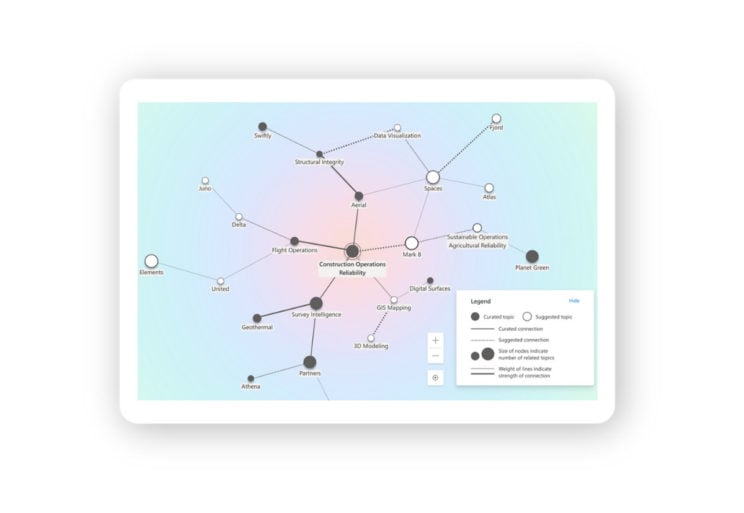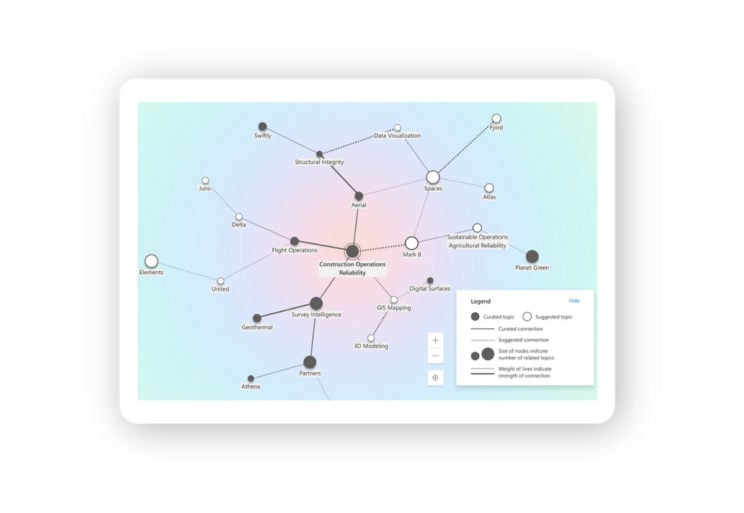 Topics uses Microsoft graph to organise its content into topics. It already organises information in M365, but there is the option to add content connectors within an organisation to give them the power to build in information from other sources – over 130 connectors available.
Viva Topics inherits the connector's security and compliance capabilities, so employees see only what they have permissions to see – so you don't have to worry about the safety of information.
Get started with Viva Topics here.
Want to learn more about Viva Topics and how it can benefit your organisation? Or perhaps you would like to implement the full Viva Employee Experience? Fill out the form below or email us at [email protected] and we will be in touch.
Share
Related Posts