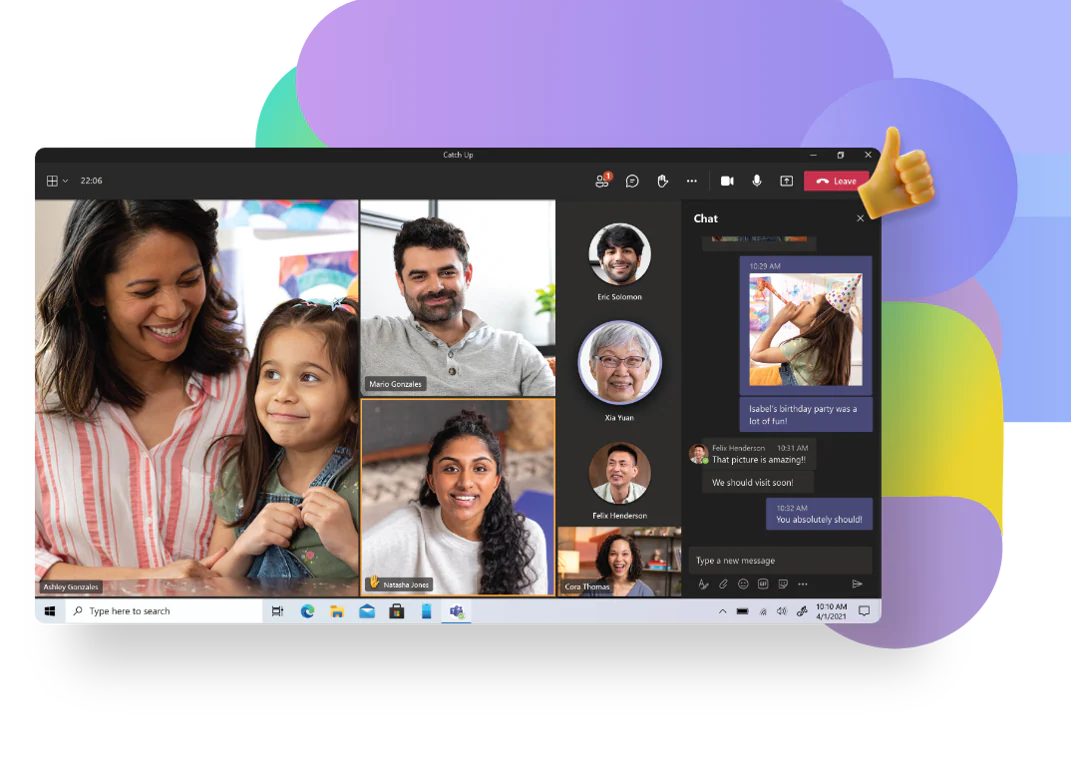 Microsoft Teams has changed the way we work forever, in our adaptive world, making working from anywhere and everywhere possible. The software is constantly evolving and improving, but the core principles remain consistent.
As millions of us now use it on a daily basis, it is useful to know how to use MS Teams effectively to make everyone more productive and aligned with one another.
Read on to explore some of our top tips on how to use MS Teams effectively in your business!
1. Use the @mention tags to grab attention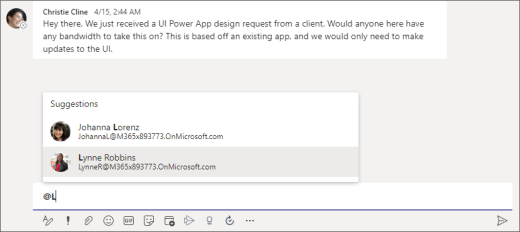 If you use the @ symbol, you can tag anyone with access to Teams if you want to make them aware of a file they may need to check or collaborate on, to provide updates, draw their attention to specific things and more. It is possible to tag teams, specific people within the organisation and even the channel. This will give those tagged a notification which will take them to the comment – this is called Working Out Loud and is a great way to collaborate.
2. For channels with external users, adopt a naming convention 
If external users (for example, clients you may be collaborating with) are added to channels, they will see all conversations as well as files etc. In order to distinguish between internal and external channels, adding a specific naming convention – for example 'Video collaboration: external' –will ensure every member is aware of who is present.
3. Name your chats 
Perhaps you have multiple private chats on the go with one or more colleagues. It is easy to lose track of what chat refers to what, so giving it a title or name will ensure that further down the line you know what it's about and find the relevant chat if specific information needs to be found. To do this, open up the chat and click the pen icon next to the user's names at the top of the chat. For example, if you were talking about a new project, you may name the chat 'New project: graphic design for Joe Bloggs'. You will then be able to search for this later.
4. Mute yourself during meetings 

This one may seem like a no brainer, but how many times have you been in a Teams meeting and someone has said "Can you put yourself on mute please?" to someone? It's easy to forget sometimes and muting yourself means that background noises or typing don't distract those who are speaking. You can easily unmute yourself as an when needed by clicking on the microphone icon at the top of the screen or pressing Control + Shift + M (or on Macs Command + Shift + M).
5. Zoom in on what you're presenting in a meeting 
When in a Teams meeting, often you may share your screen to illustrate a point or present some information to the attendees. If you are sharing a web page, make sure you zoom in a bit on the screen as the resolution will likely be lower on attendees' screens than yours. The Teams window is quite a bit smaller than the standard web page screen, so zooming in ensures everyone sees what you are showing clearly, especially if they have joined via a smartphone or tablet.
6. If you're recording the meeting, remember to stop recording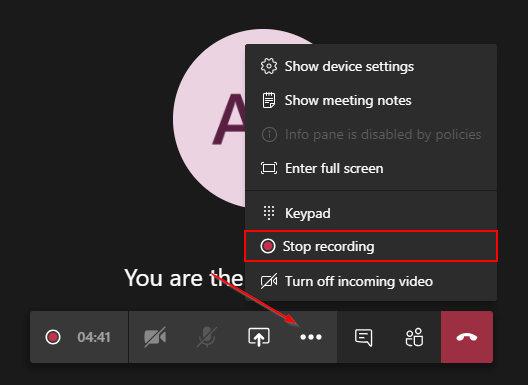 Often, if a meeting is being recorded, people may forget to leave the meeting or stop recording it. If a meeting is still running, a recording will keep running until someone stops it. If you only wish to record part of the meeting, don't forget to turn it off when ready to!
 7. Use emojis or GIFS 

Why not use emojis in your channels and chats to bring them to live and add a more light-hearted tone to messages? They are a good way to break up the text, help colleagues feel appreciated and connected, and in general look cute and fun. They can be used in channel posts or in chats.
And if you really want to have a bit of fun, why not share a GIF in a post, reply or chat? It can convey what you're feeling and make other users smile. When typing a reply, at the bottom of the message you will see a number of icons – the smiley face icon is for emojis, and the square 'GIF' icon allows you to search for a relevant image.
8. React to messages or comments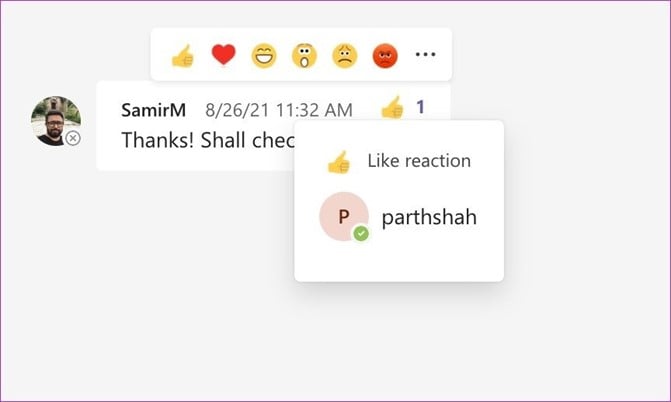 When a colleague sends you an instant message or posts something in the Teams channel, reacting to it will let them know that you are paying attention and let them know they are appreciated. All you need to do is click the 3 dots on the right-hand corner of a message and select the 'like', 'love', 'laugh', 'shock', 'sad' or 'angry' reaction. Other users will see that you have reacted and hopefully react themselves.
9. Have fun and share experiences  
Teams doesn't have to just be to share information on projects etc., it's also a great way to share tips, exciting moments, ideas, fun news and more. Your teams could set up a 'General' channel in which colleagues can share all of these experiences alongside images, links and GIFs. It's a simple way to maintain and build those connections with other colleagues.
10. Set up custom notifications 
Notifications can be a bit intrusive and distracting – you can be notified everywhere. If you want to edit these, for instance to turn off the function that shows a bit of a message that has been sent, head to your notifications settings and select the level of notifications you wish to receive. This can be changed at any time and can help make your day more efficient.
Now you've checked out some of our top tips on how to use MS Teams effectively, it's time to go forth and put them to use! They are simple yet effective and make life that bit easier when using the app.
Want to learn more about what we do, receive training on how to use MS Teams more effectively, or even how to get the most out of other MS software? Drop us an email at [email protected] or fill out the form below and we will get in touch. 

Share
Related Posts