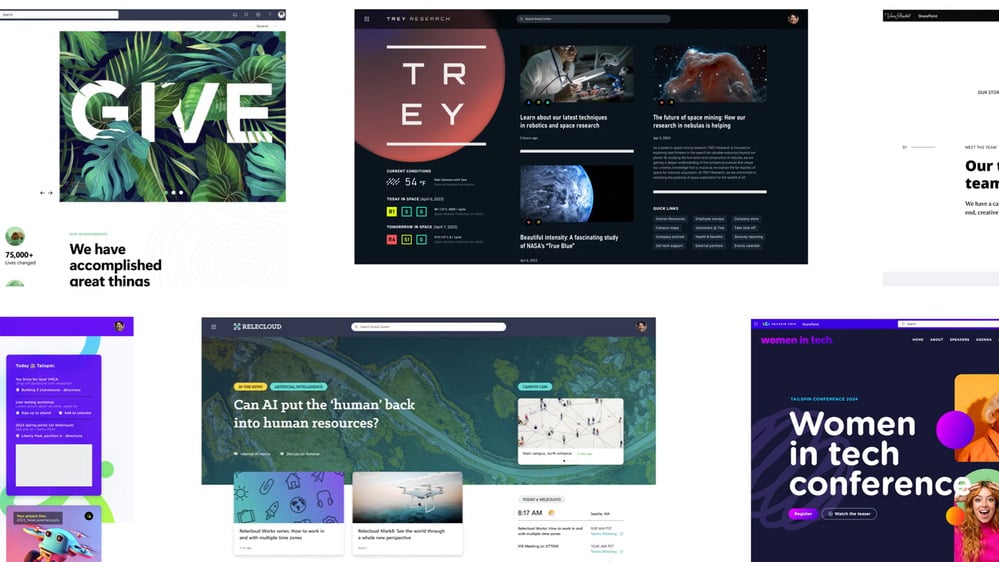 Perhaps one of Microsoft's most innovative products, SharePoint has become a staple application for creativity and collaboration.
From SharePoint's flexibility to its tailorable sites, the platform offers rich user experiences and with these updates SharePoint has become even more advanced!
SharePoint will be welcoming AI-powered capabilities, enhanced video design, simpler page authoring and much more!
With so many exciting updates for SharePoint, let's see what Microsoft has in store for us!
Simplified Authoring
Creating web content can seem complex and difficult to understand, putting off potential page authors.
To combat this, Microsoft have worked hard to provide a simplified author experience, encouraging users to get creating with SharePoint!
Copilot in SharePoint
As with many other Microsoft applications, SharePoint is ushering in the new AI-era!
Aiming to reduce the amount of manual steps to help you unleash your creativity, Copilot within SharePoint will make authoring a site and sharing content much easier.
Combining the power of Copilot with your data from the Microsoft Graph, Copilot takes your existing document or presentation and turns it into a page. Using the best visuals to create your pages, Copilot can also help you rewrite important passages of text to ensure they're sounding their best!
Simply describe the site or page that you want, and Copilot will begin to create a site you can edit and refine.
With access to your existing data from the Microsoft Graph, Copilot creates a starter site that aligns to your brand guidelines, helping you create content that accurately represents your organisation.
By letting Copilot help you realise your vision, you can be more creative than ever!
A New Start Experience for SharePoint
Starting is often considered the hardest part of a project, and that's why SharePoint is providing inspiration right from the start!
The new SharePoint start page provides templates for newsletters, brochure sites, event announcements, trip reports and much more! These connect your intranet directly to your key team and organisational needs, helping you get started on creating content that aligns with your brand.
Creators can also re-visit the start page to see their most popular posts, analyse content analytics and edit drafts.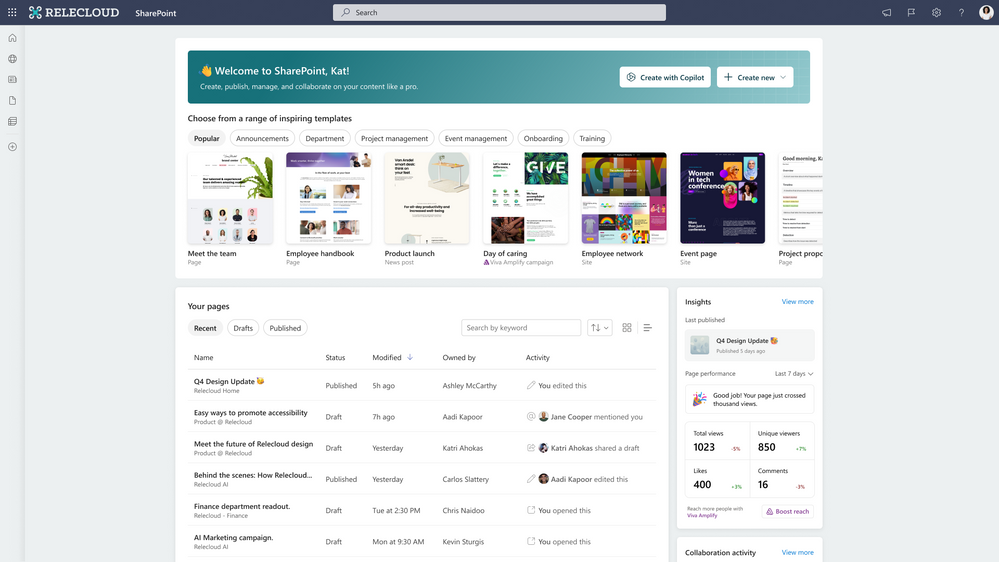 Co-authoring SharePoint Pages
At it's core, SharePoint is a platform for collaboration. With this in mind, co-authoring intranet sites with your team has just got easier than ever!
Page sharing has also become more simplified, and the new comment section on pages lets authors review and approve content quickly.
Powered the same technology as Microsoft Loop, editors can craft and edit content on the same page canvas in real-time! Creating intranet sites that reflect an organisation is a team effort, and SharePoint answers your collaboration needs.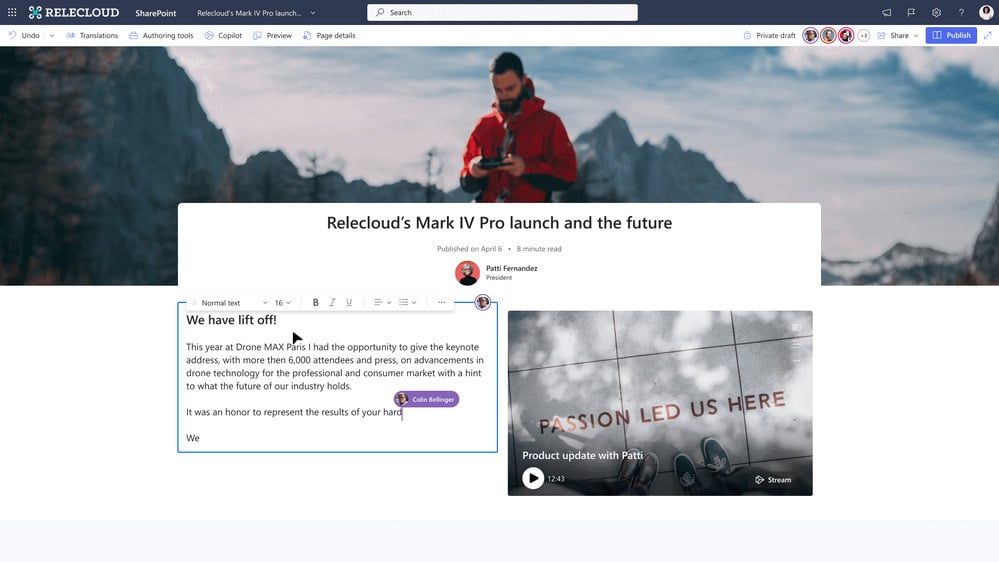 Increased Aesthetic Capabilities
With an organisations digital presence becoming more important than ever, SharePoint is offering sites with elevated and engaging designs!
Using Copilot, you can create fully customisable and contemporary pages; from theming, typography, imagery, animations and much more.
The Brand Centre
The aesthetic features within SharePoint are further supported by the new 'Brand Centre'!
The Brand Centre pushes creators to add detail to their content, specifying fonts, logos and  colours that accurately reflect your organisations brand identity.
You can also reuse these brand elements across all sites, and SharePoint will provide framework to ensure the content you're creating aligns with your brand guidelines.
Images and Videos within SharePoint
For the most eye-catching content possible, it's all about the visuals!
The new image editor gives you advanced editing capabilities like colour adjusting, shape cropping, filters and overlaying text.
The updates to the Stream web part allows users to stream all video types inside your sites and pages, supporting single and multi-video playlists.
You can also highlight your videos using the new Video Page templates within SharePoint! You can create these pages from both SharePoint and Stream, making sure your video content stands out.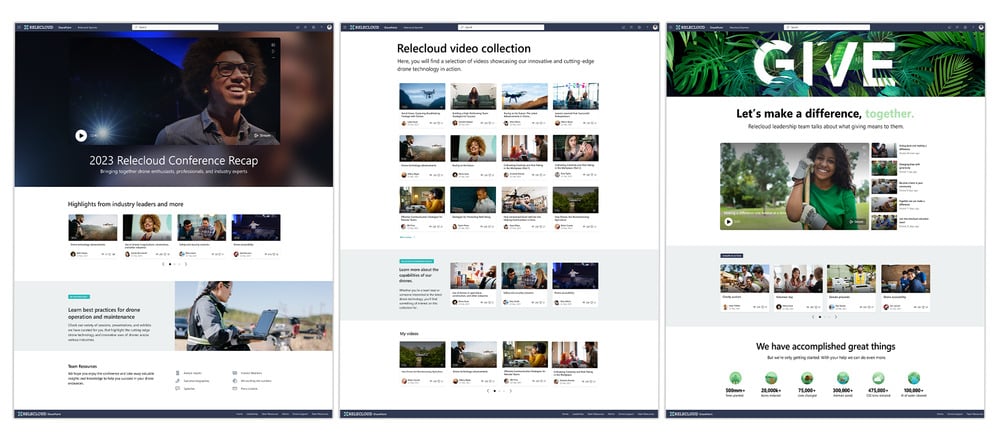 New Content Pane
With a new content pane and content suggestions, you can make your site shine with multiple videos, images and documents!
The content pane lets you browse and add content quickly across your SharePoint sites, and content suggestions automatically recommends relevant content based on what you're creating.
The content pane also automatically suggests layouts so that your site looks its best!
Generate Engagement
Content lands the best when your audience can find it right in the flow of work. Not only is SharePoint a tool for content creation, but it helps generate engagement and reach target audiences!
The new SharePoint news generates over one billion impressions for content each month. This also connects SharePoint into important workflows where your audience spends most of their time like email, Teams and Viva!
SharePoint Pages within Email
This new integration of SharePoint pages into email allows users to preview and send full news posts as emails straight into your readers' inbox!
With six additional templates designed to look good in both emails and on the web, you can be sure you're putting out amazing content! Unified page analytics also helps you analyse your total page reads across Outlook and SharePoint combined.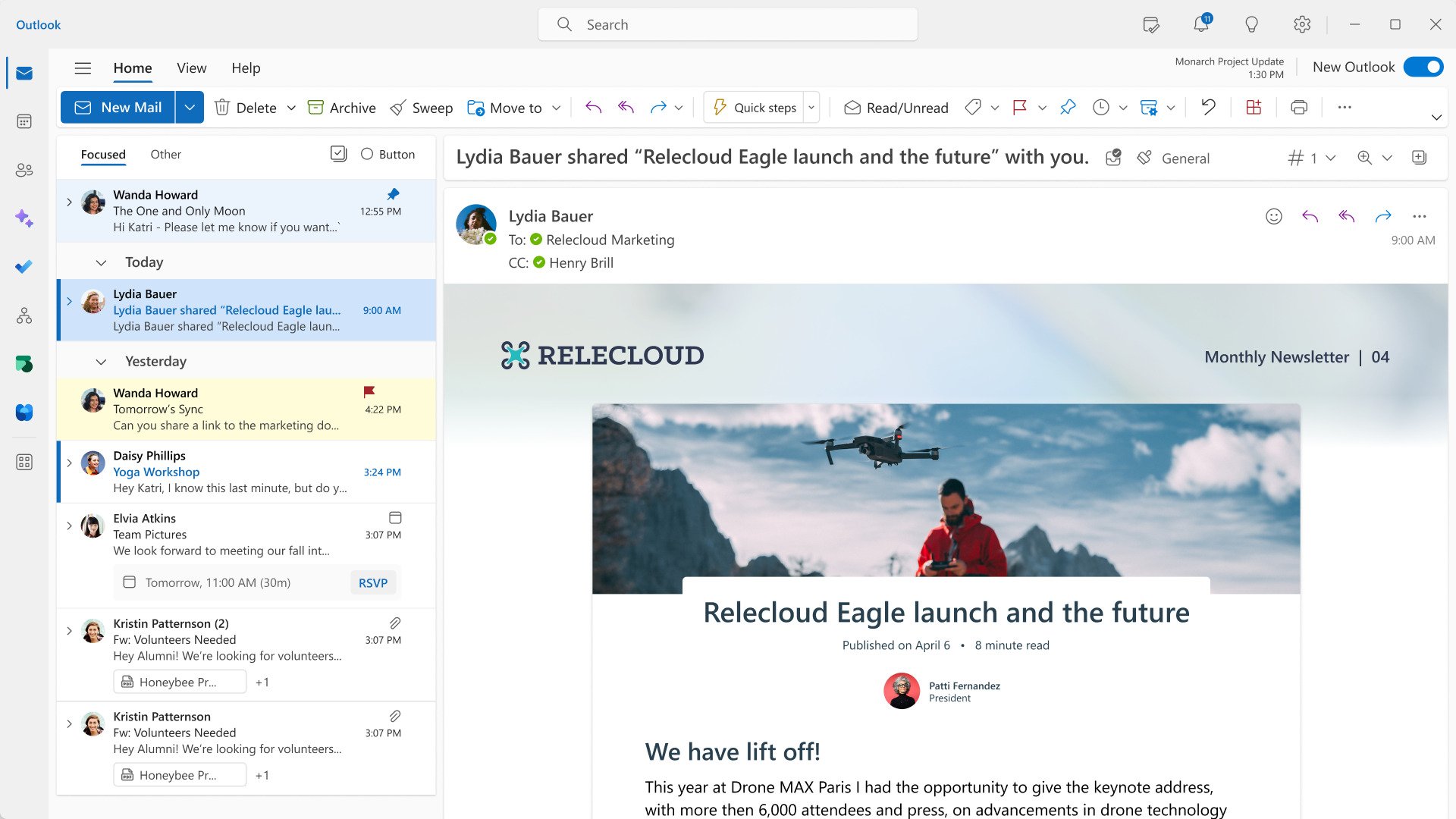 SharePoint in Teams
SharePoint usage inside Teams has more than doubled in the past year, so it's no surprise that there are additional updates for SharePoint in Teams!
You can now connect your SharePoint page to a Teams channel, ensuring your content is available directly in your team hub. Users can also edit pages inside Teams, and make sure that Connected Templates include SharePoint pages.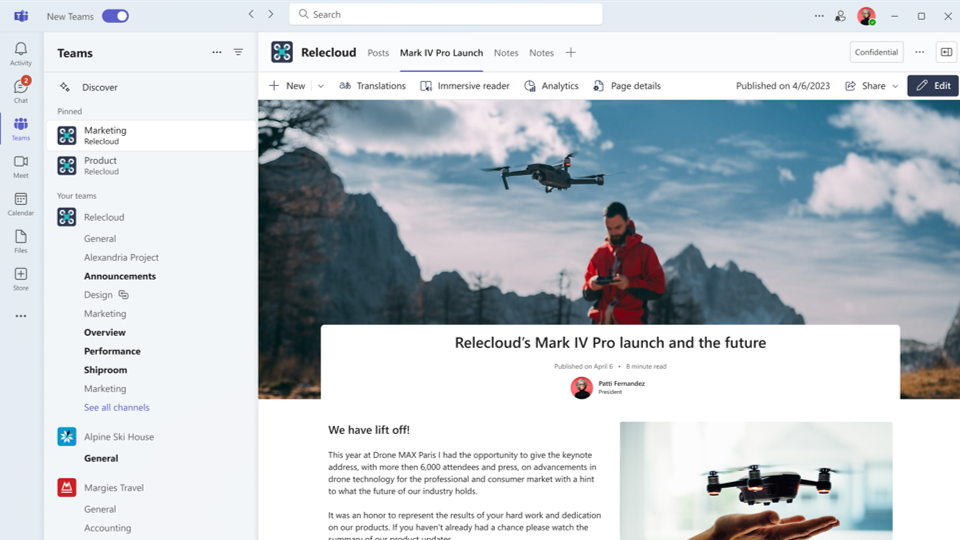 SharePoint in Microsoft Viva
To make the best use of your SharePoint investment, deploying Microsoft Viva as an employee experience platform is the way to go!
The resources and search tab within Viva Connections makes your SharePoint sites more discoverable, putting them in your company's Viva Connections newsfeed.
Sharing your content into Viva Engage communities and storylines inspires social interaction with your content. By sharing a page into Engage from SharePoint, you can get your team talking about your great content!
For premium analytics, use Viva Amplify! For organising communication campaigns across SharePoint, Teams, Viva Engage and more, Viva Amplify helps distribute your content to the right audience.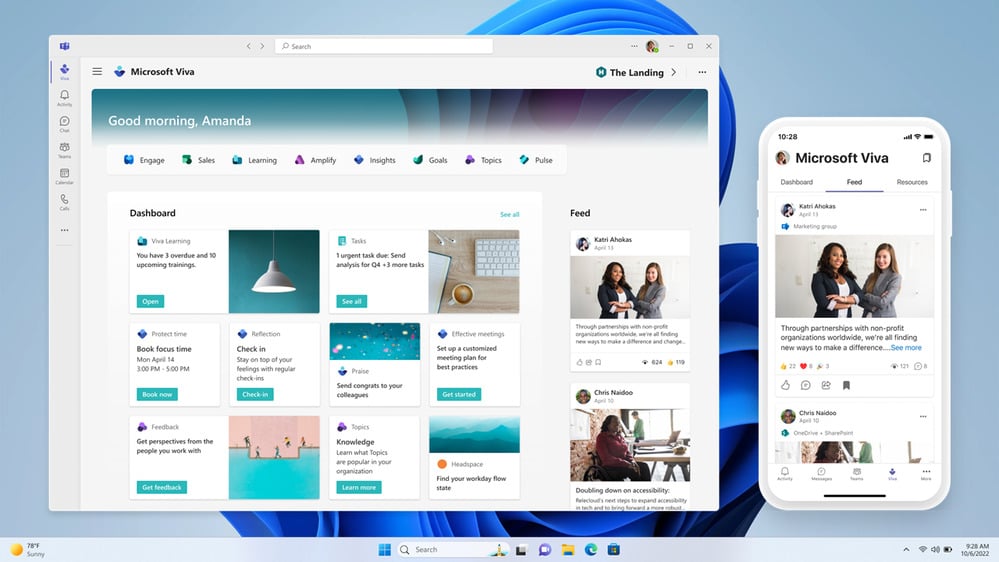 Providing a Flexible Platform
You can rely on SharePoint to provide an ever-growing and flexible platform for you to get creative!
With one in three pages including an embedded part to a custom business process or application, SharePoint is integrated fully within your organisations workflows and tools.
Users can depend on SharePoint to provide high quality page templates, plug-ins, UX-layer parts and data access from the Microsoft Graph.
SharePoint does the technical work for you, allowing you to experiment and tailor content that works for you!
If you want to implement SharePoint within your organisation, then let Changing Social help you get started! As one of the top Microsoft consultancy firms, Changing Social are experts in all things Microsoft. Be it change management & adoption strategy, Microsoft training programmes, building apps and much more – we do it all! To find out more, fill out the form below, or email us at [email protected] 
Share
Related Posts