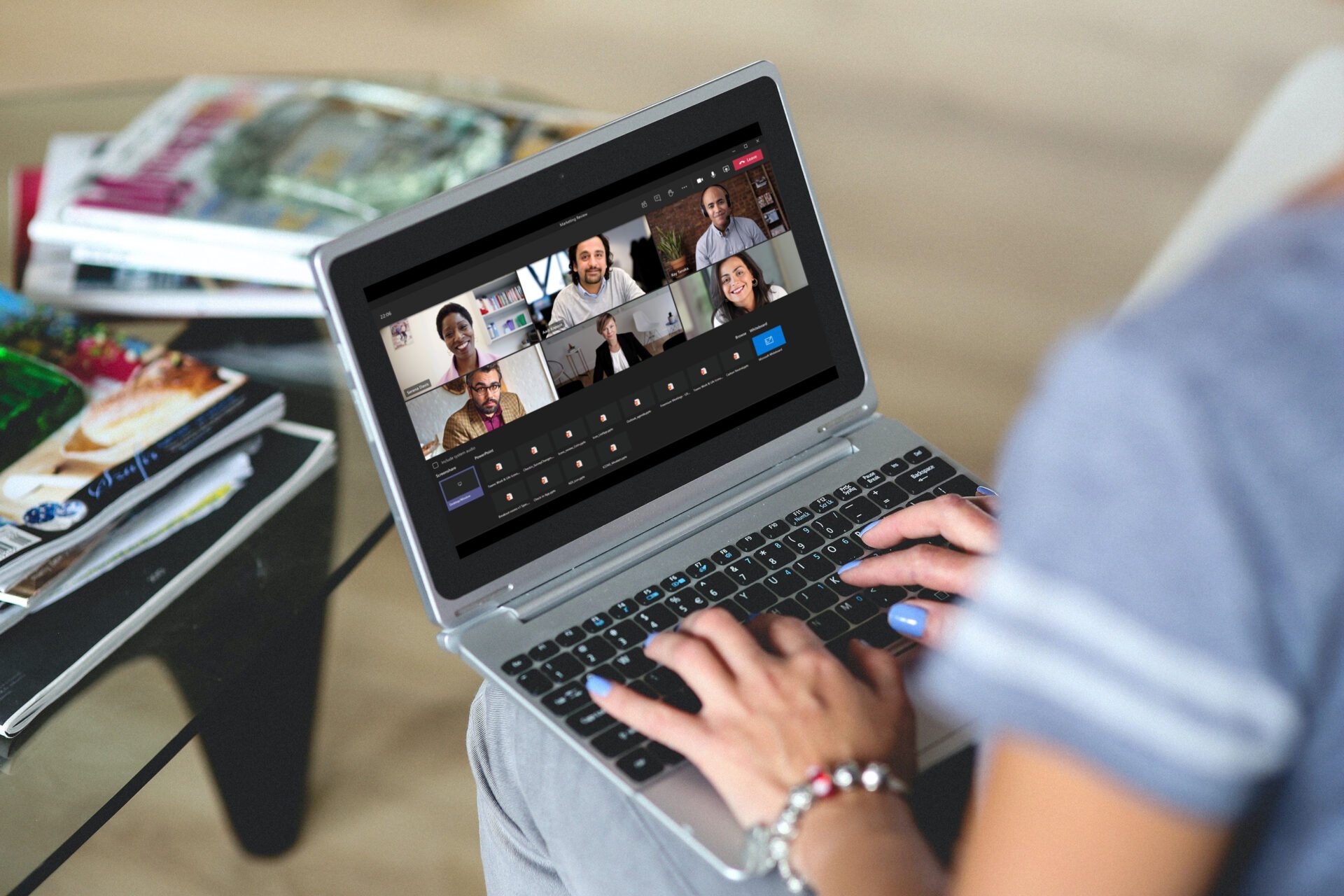 The March 2023 update for Teams sees enhanced capabilities for users, making meetings smoother than ever.
Be it improvements to the meeting toolbar, innovations to Whiteboard or more languages available for the live transcript function – we can't wait to start using these features!
So, let's see how the March update can improve our experience on Teams!
Video Filters in Teams Meetings
When you want to present your best self in a meeting, Teams video filters have you covered!
Powered by AI, Teams video filters allow you to edit your video stream and tailor your background to suit you. Whether you want to remove distractions, change your videos hue, animate frames of add visual effects – you can do it all!
Closed Captions for Videos in PowerPoint Live
Users can now turn on closed captions for any video within PowerPoint Live that includes a closed captions file with the March update for Teams!
For attendees that have difficulty processing auditory information, are Deaf or hard-of-hearing, have a language barrier or are simply joining from a loud workspace, closed captions ensure everyone can participate in the meeting fully.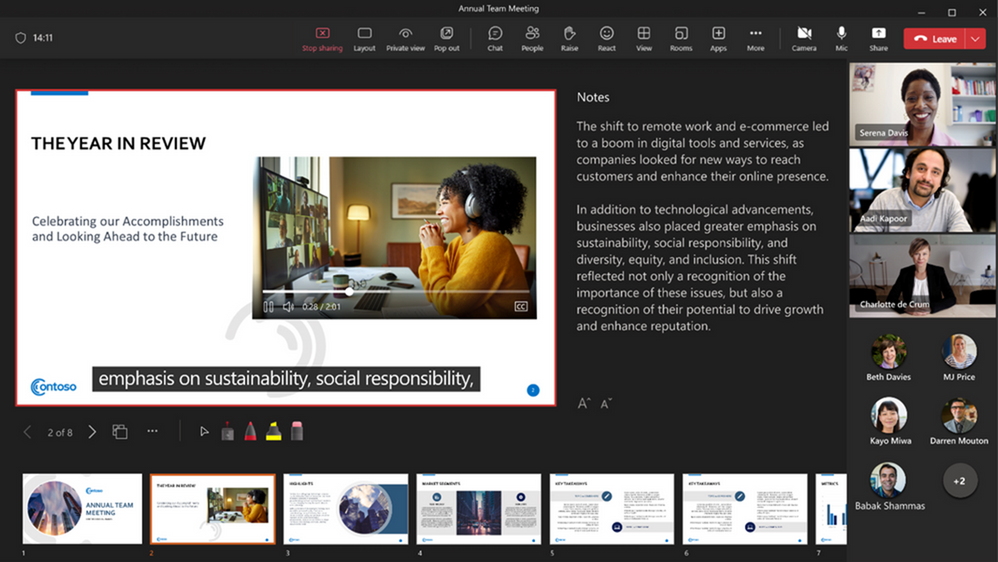 Whiteboard Updates
When it comes to collaboration, Whiteboard is the tool to facilitate your teams ideas!
Updates to Whiteboard mean you can set up a Whiteboard using 60+ templates, copy and paste Loop components into your board, assign and resize sticky notes to collaborators and invite others to follow your viewpoint.
Your Whiteboard and all its shared comments can be accessed via the Teams chat under the Whiteboard tab after the meeting has finished.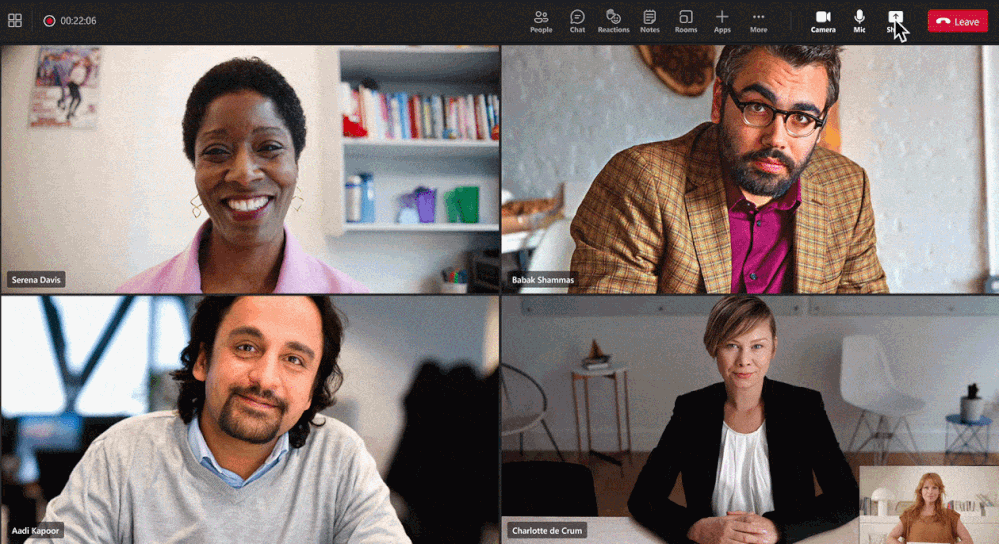 Automatic Raised Hand Lowering 
To make sure meeting hosts can keep track of incoming questions, raised hands will automatically be lowered after a user is finished speaking with this new Teams update!
After Teams detects that an attendee has spoken, they will receive a prompt suggesting they lower their hand. Users can choose to keep their hand raised, but if they don't take action their hand will automatically be lowered.
Improvements to the Meeting Toolbar
The meting toolbar constantly evolves to make our navigating meetings easier, and this update continues to improve it!
You can raise your hand from the toolbar, navigate the More menu from sub-menu groupings and much more!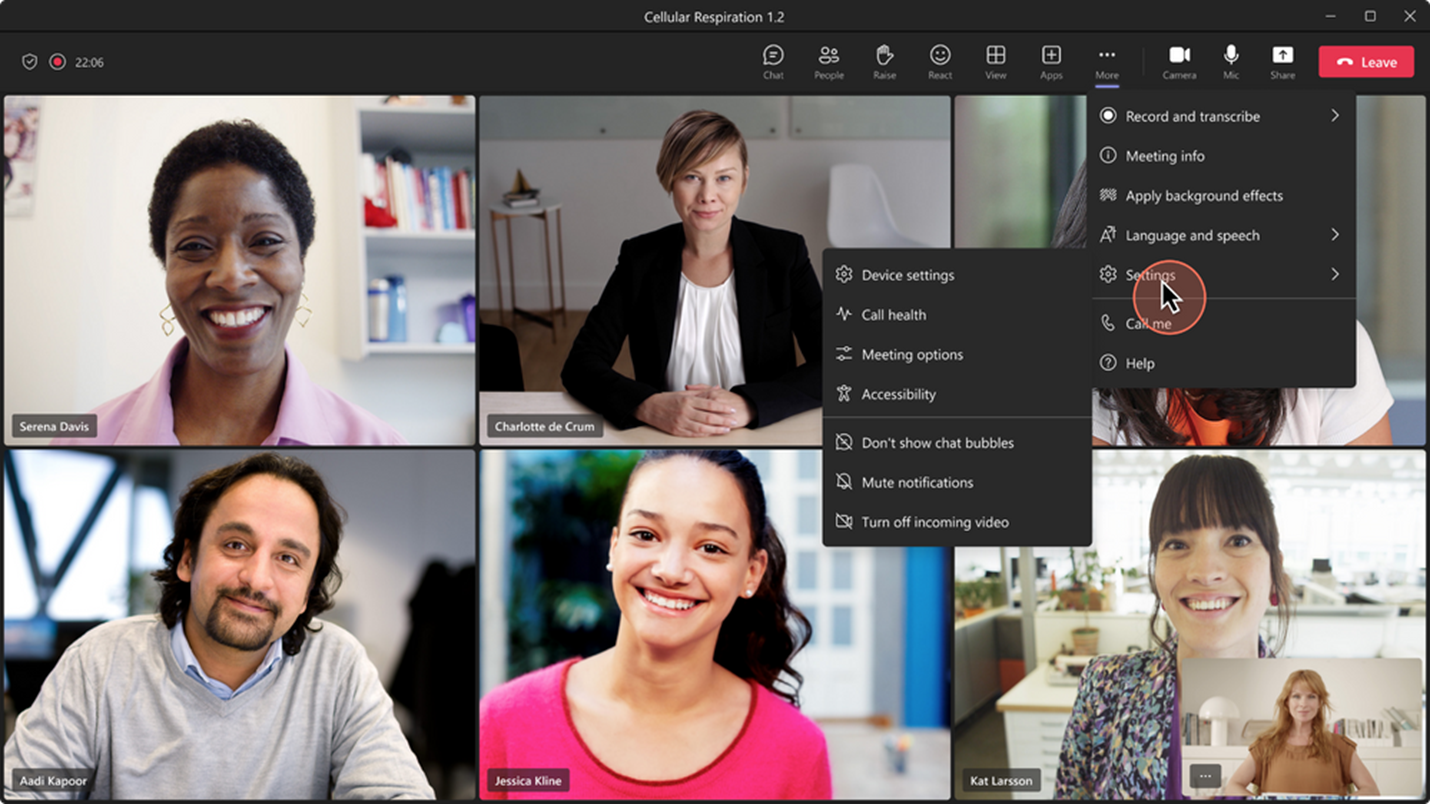 Ultrasound Howling Detection
We've all heard that distracting howling noise when multiple people joining a meeting from the same room, and Teams is here to help!
If you join a meeting with multiple other attendees on laptops from the same location, users will receive a notification that another Teams device has been detected in the area and has already joined with audio. Teams will automatically mute the mic and speakers of the user who joins after you with audio on.
This detection will quell the feedback loop and result in a better auditory experience for users!
Disabling Chat Write Access for Unauthenticated and Anonymous Users 
IT administrators will now be able to disable chat write access from the policy level for anonymous and unauthenticated users.
IT admins can disable chat write access when unauthenticated and anonymous users join Teams meetings through a link used in conjunction with disabled meeting chat policy, providing additional security to combat data exfiltration.
Live Transcripts in All Available Languages in Teams Meetings
During any Teams meeting – be it in the desktop app or the web – you can start a live transcription in multiple different languages!
The text will be displayed alongside the meeting video/audio in real time, including the speaker's name and a time stamp. For privacy reasons, speakers can also choose not to display their name for the transcript.
Live transcription is a key feature in making your meetings more inclusive for attendees who are Deaf or hard-of-hearing, or have different language needs. It can also boost productivity for those who find it hard to concentrate in noisier surroundings, and work better in a visual capacity.
Leave a Meeting on All Devices
If you join a meeting from multiple devices like you laptop, mobile or desktop, it can be hard to remember to leave a meeting from every device.
Users will now have the option to fully leave a meeting on all devices using the 'Leave on all my devices' option!
Updated Features for Profile Cards
Profile cards are helpful when reaching out to colleagues, giving you key information about them and their role within the organisation.
Teams have introduced an expanded view of profile cards, allowing users to look up more detailed profile information form Teams chats, channels, calls and meetings.
Profile cards will include contact information, job title, organisational chart and their LinkedIn profile. They can even include personal information like birthdays, career milestones and updates!
LinkedIn profiles will also be included within the profile cards of external people, this can be viewed in Teams alongside your chat conversation.
You can also add your pronouns to your profile card to ensure that everyone can be addressed correctly, and create a fully inclusive and empowering work environment.
Connecting and collaborating with your team just got even easier!
Virtual Appointments in Teams
Tailored specifically for business-to-consumer meetings, Virtual Appointments helps you connect with people outside of your organisation!
The March Teams update allows guests to receive a meeting invite including key appointment information and allows users to join via SMS or email from any device, without installing Teams.
The Virtual Appointment app provides a single hub for professionals and admins to create and manage scheduled and on-the-go appointments, all integrated with Microsoft Booking software.
With Teams Premium, users can see a queue of appointments, a summary of appointment analytics and multiple options for managing appointments.
Increased Security for IT Administrators
The Simplified Left Navigation feature for TAC feature simplifies the navigations process for IT admins, making their experience much smoother!
IT admins can now pin their preferred menu options to the navigation panel, getting rid of clutter and search-time. Users can easily edit menu items from their pinned list, and view their customised navigation panel with the 'Show Pinned' button.
IT Admins can also view lists of assigned users and groups for certain policies.
If you're looking to start your journey with Microsoft, let Changing Social lead the way! As a top Microsoft consultancy firm, we help organisations make the most of their Microsoft licencing. Whether it's training programmes, app-building or digital transformation – we do it all! To find out more, fill out the form to the right or email us at [email protected]
Share
Related Posts