One of the most powerful features within the Power Platform is the ability to connect to a wealth of data sources for the majority of your solutions. In fact, there are now over 800 connectors and the list continues to grow from both Microsoft and independent publishers! 
Sometimes we may feel overwhelmed with too much choice, so our Head of Power Platform, Aaron Gumbs, has some advice on three key data sources below that you should (or shouldn't) consider for any Power Platform project. 
Dataverse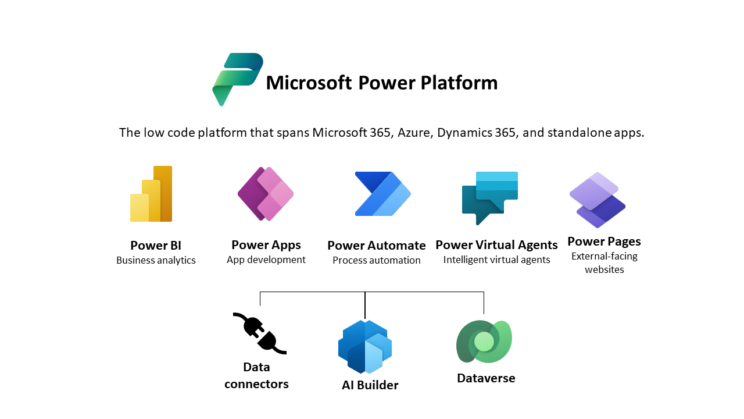 When people think of enterprise level solutions within the Power Platform, they think of Dataverse. Dataverse was the evolution of the Common Data Service, and previously the 'Dynamics CRM' product's database. Whilst the branding may be new, the solution is well established. This is also the default storage option for some Power Platform products and we can't change that. 
At the time of writing, Dataverse is the only choice when delivering model-driven Power Apps and Power Pages solutions, however, Microsoft do have new data sources coming into model-driven Power Apps in the near future according to their Power Platform roadmap. 
Dataverse isn't the only choice for Canvas Apps, Power Automate, and other Power Platform features, but it's still worth considering. Whilst it is a 'premium' connector and demands a license for use, it can help you along the way towards your single source of truth within a well respected enterprise-level database offering. Moving away from data, it also provides a mechanism to create solutions, which can significantly help with your Application Lifecycle Management (ALM) process. 
Dataverse for Teams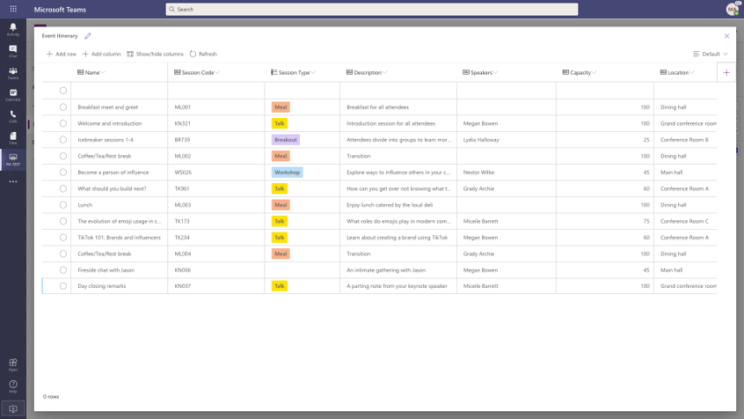 If you're not quite ready to acquire licenses for Dataverse, there is a relatively new offering which operates just within Microsoft Teams and entirely free. This provides the essential features of Dataverse for small line of business apps, but there are several commissions that we need to consider carefully. For example, if you need to move any data out of the Dataverse for Teams environment and into another Team or another Dataverse, then it is extremely likely that you'll bump into a premium connector or a limitation of the Dataverse for Teams product, which will lead you towards a path of needing licenses. 
Having said this, Dataverse for Teams provides a fantastic stepping-stone towards Dataverse with a seamless upgrade path, and it allows the organisation to test small processes without a longer term maintenance cost implication. 
Lists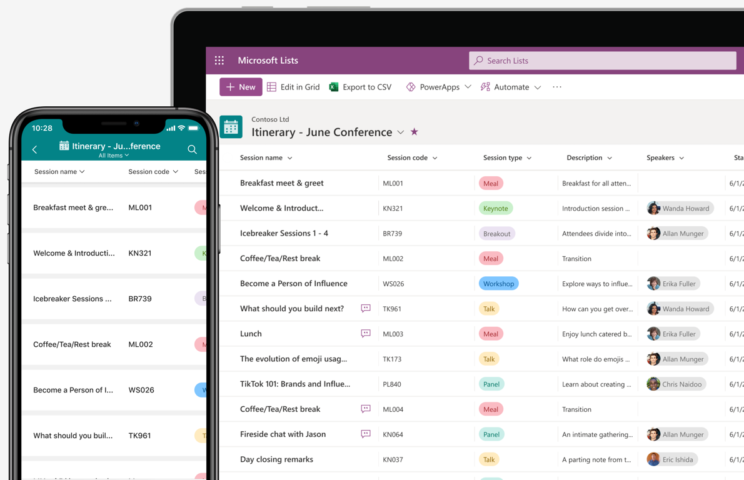 Whilst Dataverse based solutions are the ideal, there is absolutely no getting away from the fact that organisations currently operate primarily in Microsoft Excel or in SharePoint. This doesn't have to be a bad thing, and thankfully, Microsoft have invested in a SharePoint option in an attempt to move people away from old habits. 
Microsoft Lists introduce people to database concepts. It allows you to create relationships between items and users from Office 365, without having to store data about the user itself within the List. It also promotes categorisation through visually appealing controls, meaning that data will be more-easily reported on in the future.  
We recently migrated data from Lists to Dataverse for an internal project, and the time taken to deliver this compared to a series of spreadsheets was significantly smaller in comparison. 
Final Thoughts 
At Changing Social, we understand that many organisations may have challenges delivering the ideal, particularly in scenarios where cost or capacity may be the biggest factor. We take the considerations listed in this blog post alongside many more for other data sources, and we will recommend the best approach for your organisation's approach.  
If you need assistance in determining the right Microsoft 365 data source to sit alongside your Power Platform solution, please get in touch via the form below or email us at [email protected] and we will be glad to assist.