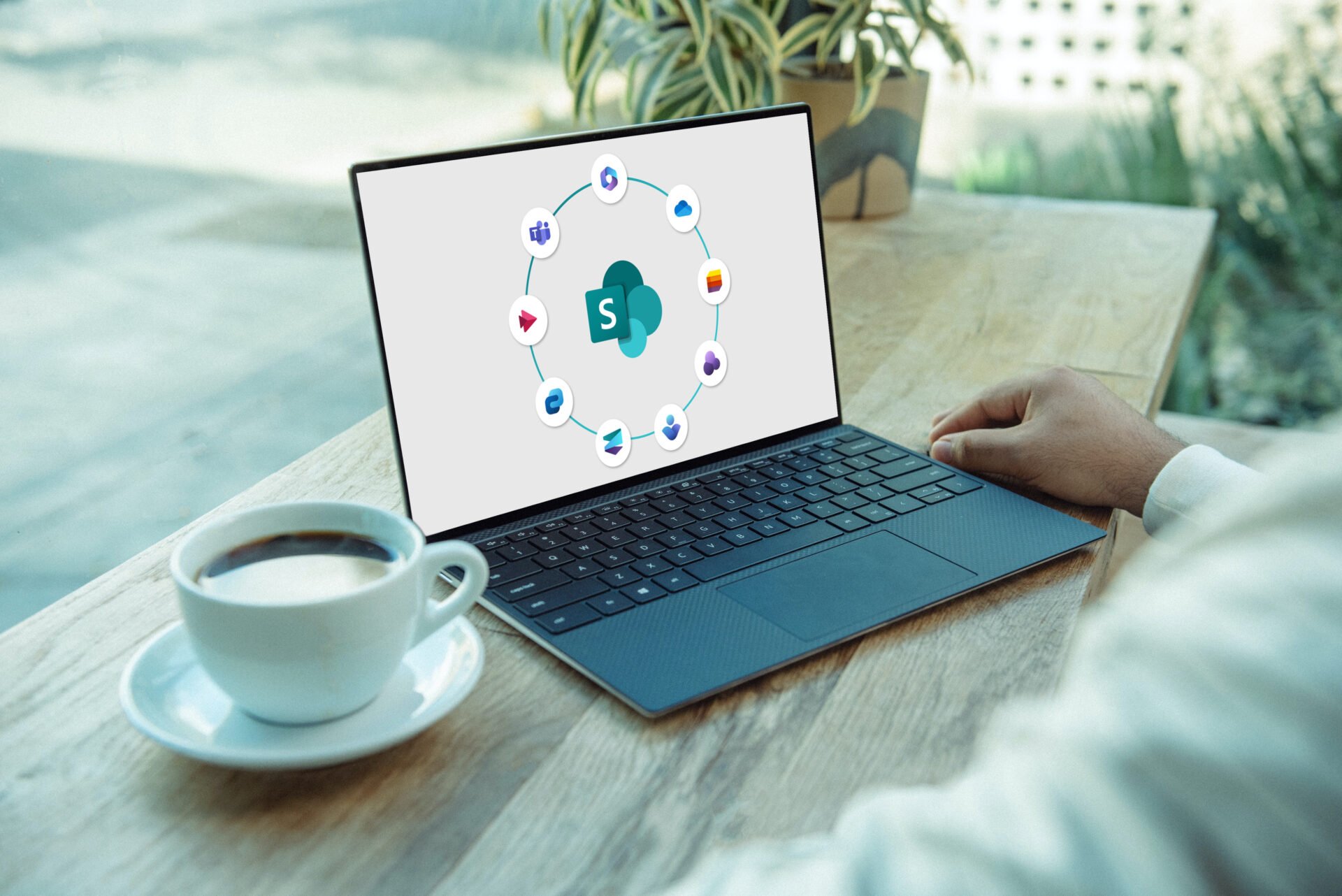 The release of the March 2023 update for SharePoint sees Microsoft combat the increased need for secure collaboration.
With enhancements to templates, collaborative capabilities and site-building tools, the March update is set to benefit organisations exponentially!
Let's get stuck into the exciting updates for SharePoint!
New List Templates within Approvals
Microsoft Lists templates are becoming fully integrated with the Approvals app within Microsoft Teams!
Travel Requests with approvals and Content Scheduler with approvals, specifically, are now fully integrated with the Approvals app.
As an optional feature for users of the two new lists, the updated list templates will appear automatically on the 'Create list' section of the template screen.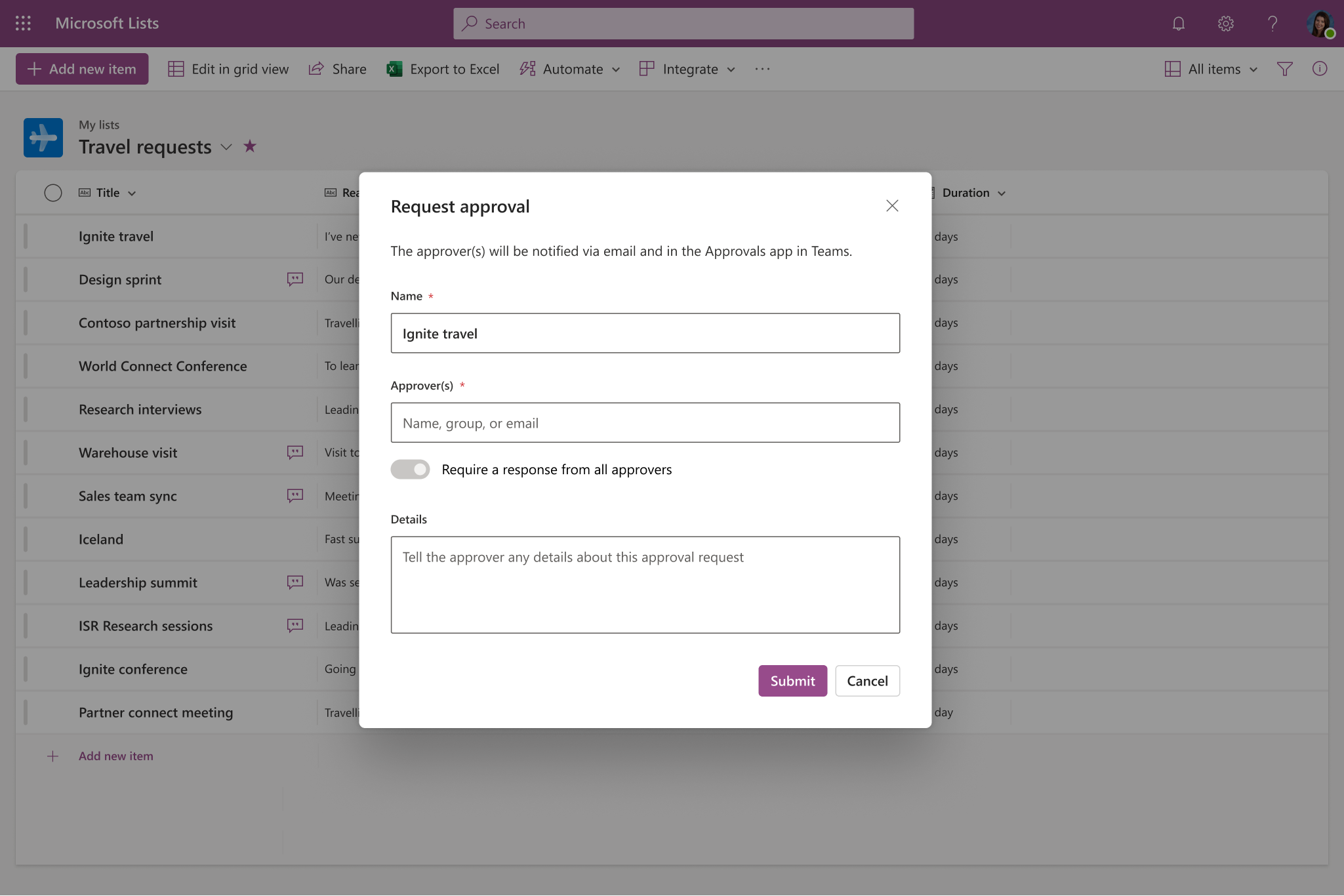 New Templates for SharePoint Sites
Want to create an on-brand home site for your team to use? Look no further than the new SharePoint site templates!
Powered by Microsoft Syntex, users will be able to browse and preview potential templates for a new or existing SharePoint site. The wide selection of templates means you can be sure to find one that suits your brand, business objectives and best furthers your goal for the site.
Allowing you to review pre-populated content, the SharePoint site templates are fully customisable to fir your requirements.
This update will be applied by default and without admin control.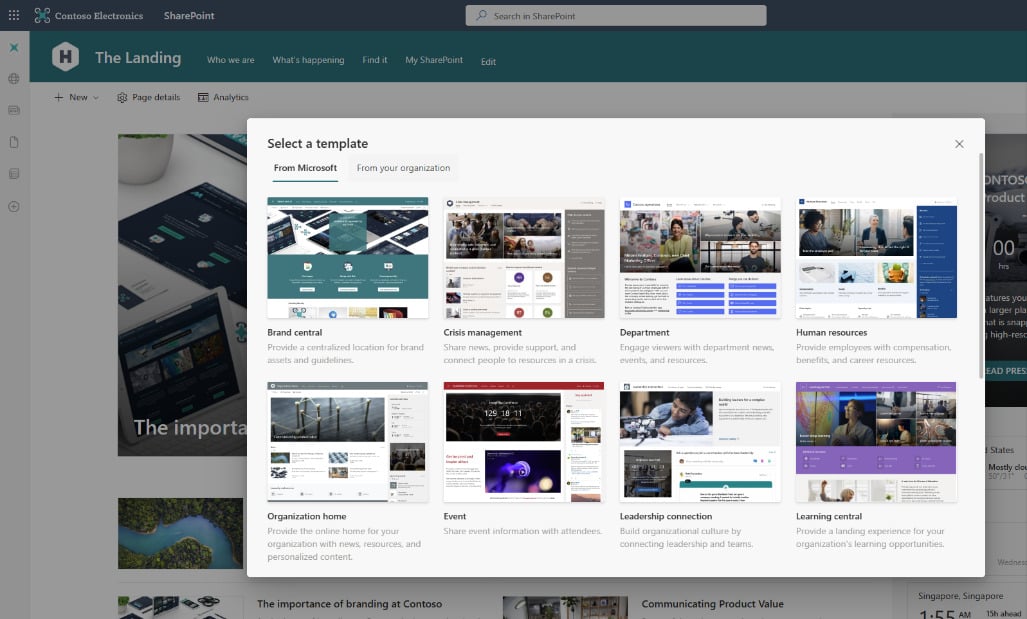 Merge PDF Actions within OneDrive for Android and iOS
The new Merge PDFs action lets users quickly combine multiple different PDF files into a new PDF file!
Stored in either SharePoint or OneDrive, Microsoft Syntex users can Merge PDFs in OneDrive for Android and iOS.
Improved Page Authoring
An enhanced authoring experience means that SharePoint site authors can edit a page with more accessible tools, and increased productivity!
Uploading Videos using Stream
Those with the Stream mobile app can now upload videos directly from their mobile device to Stream on SharePoint!
Visible Filters for Lists
When expanding or narrowing your search in current list view, you can now see the filters that have been applied.
In the top left-hand are of the list, users can see and remove filters to make refining your search more streamlined!
SharePoint Administration Actions
Using the recent actions panel, tracking the progress of site changes is easier than ever!
Users will be able to view any site setting changes from the Active sites page by clicking 'Your recent actions' in the SharePoint admin centre.
Microsoft Syntex Content Assembly
The new Content Assembly allows you to map fields of a modern template into library columns using Microsoft Syntex capabilities!
When creating placeholders in modern templates, you can now click 'Select from managed metadata term set/term' as an input source.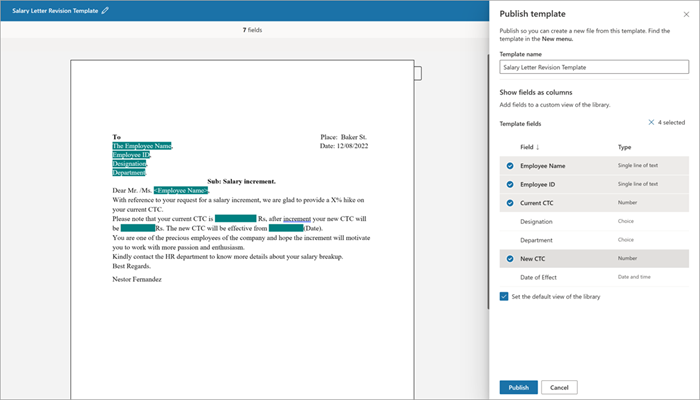 Creating Pages and News from the App Bar
This new SharePoint update ensures you can stay in the flow of work from wherever you are in SharePoint!
Users can create pages and news as an action from the SharePoint app bar, simply by selecting the Create command on the app and then choosing to create either a SharePoint page or SharePoint News.
If you and your organisation want to get started with SharePoint, look no further than Changing Social! As a leading Microsoft Partner, we help organisations make the most of their Microsoft 365 licences. From app-building and change management, to training programmes and workshops – we do it all! For more information, fill out the form to the right, or email us at [email protected]
Share
Related Posts