One of the great things about Microsoft is its continual updating of its software to benefit users and improve the user experience. During April, Microsoft rolled out some exciting new features to enhance your Teams experience.
Read on to explore some of the best!
Share system audio – web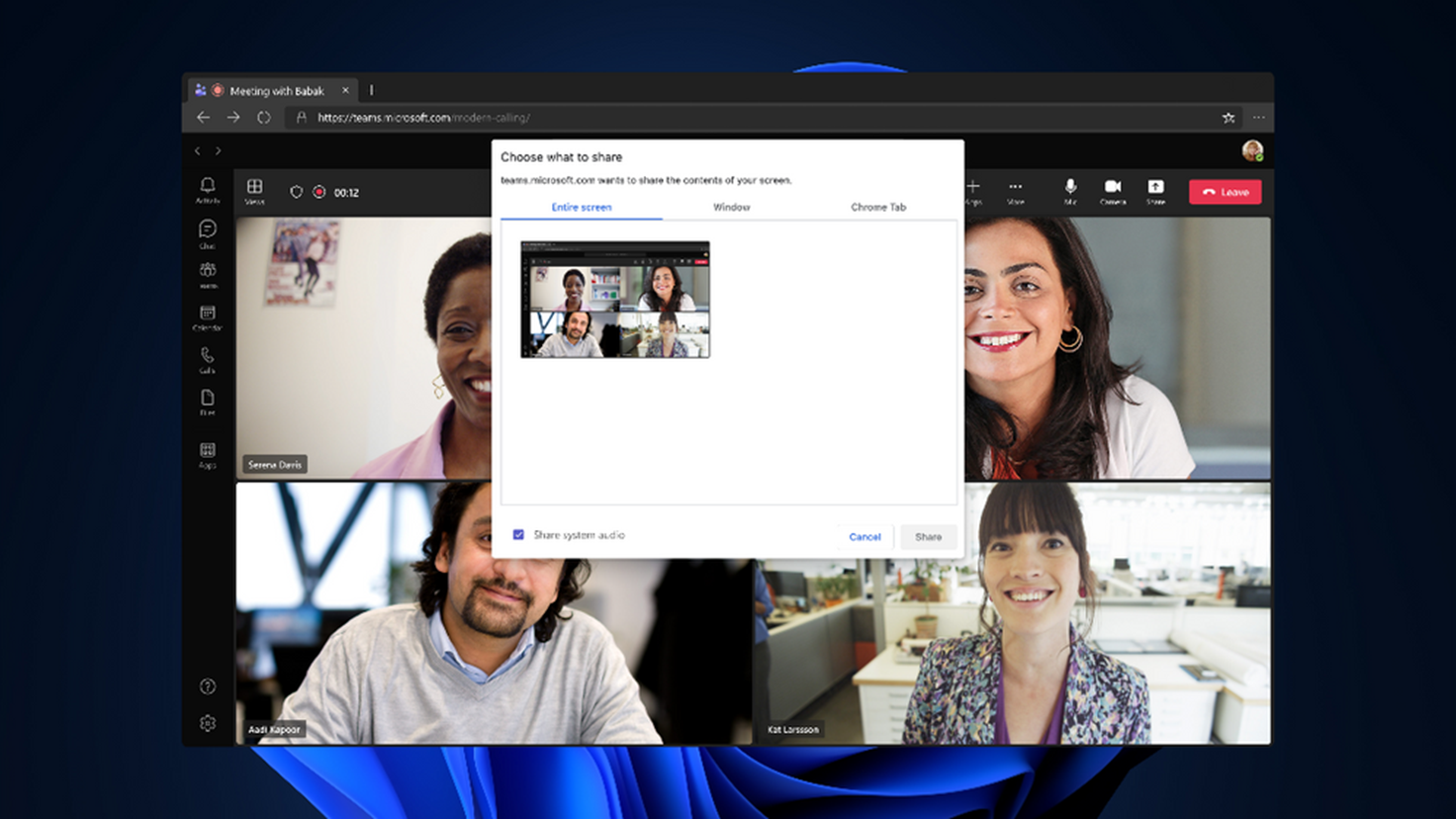 If you're using Teams on the web, you now have the option to include audio when sharing your desktop or window during a meeting. This means you can share a video with voiceover/music much easier and allows all attendees to watch the content without the risk of echoing of audio or sync issues. To access the setting, head to the Share Content settings.
Presenter mode changes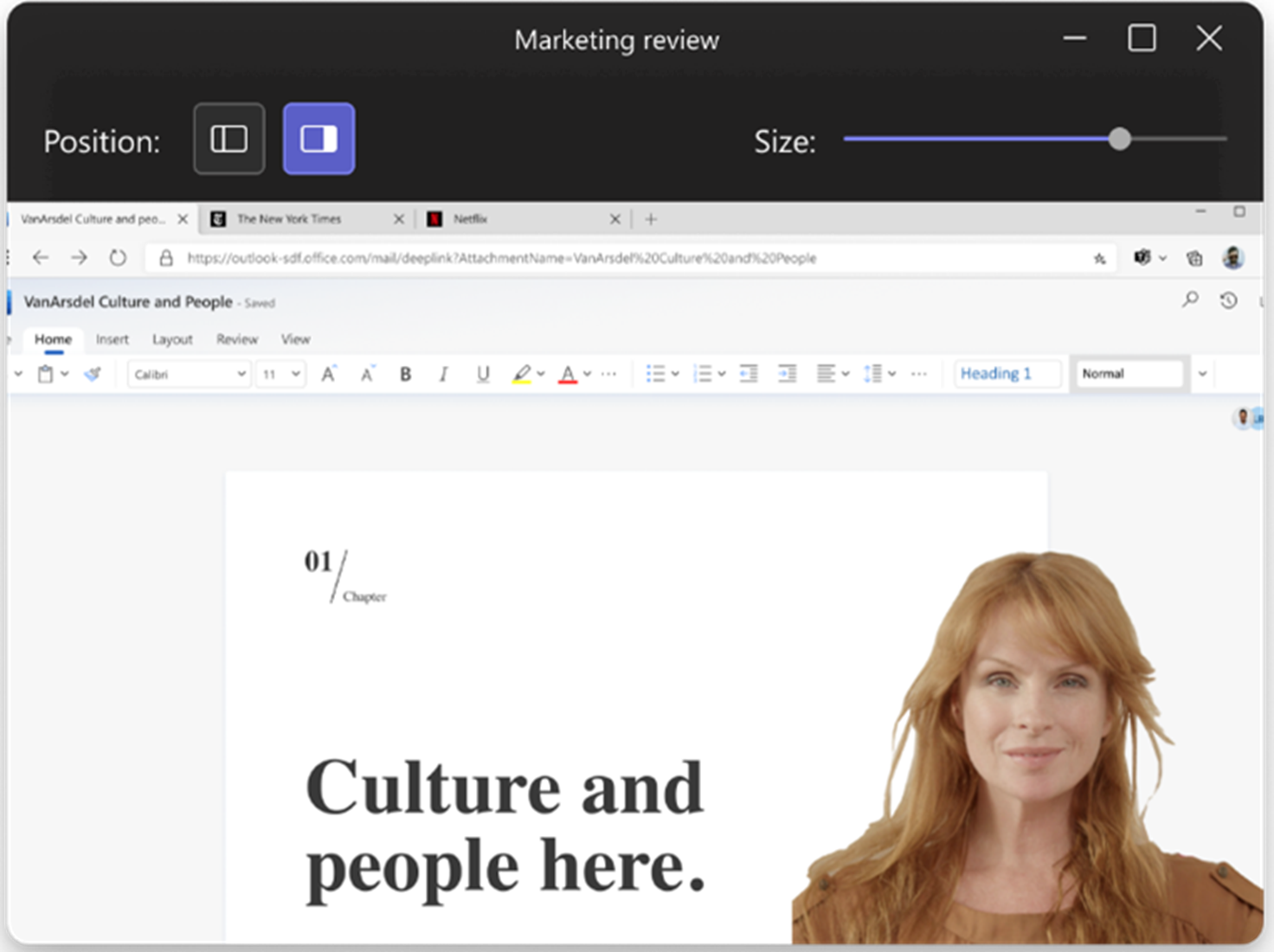 You can now boost your presenter mode experience thanks to the addition of controls to move and resize the video. Now, if you are presenting, you can choose to show up on the left or right-hand side of the content and resize the video feed (automatically adjusting content size accordingly). This works on both desktop and window sharing (standout, side by side and reporter).
Text prediction for Teams mobile   
Now, when you compose or reply to a message in Teams, Editor text predictions will anticipate your writing and suggest what it thinks is a suitable word/phrase inline. This will help save time, reduce typos and make replying simpler.
New Fluent Emoji style
Emojis have already been updated in M365 and Windows, and now Teams is joining in, updating these and reactions into the new Microsoft Fluent emoji style. You'll now be able to use over 1,800 expressive, fun emojis to emphasise your mood, reaction or make messages more light-hearted! It makes working more fun and vibrant – why not test them out?
Check out the introductory video here
Suggested replies in chats

Sometimes, we just don't have the time to type out a response to every chat message due to busy workloads. Luckily, Teams now solves that, offering suggested replies in Teams chats (on desktop mode) thanks to AI. These recommendations are based on the context of the previous message and all you have to do is click on the reply that is most relevant and it will send it for you!
Chat filter for non-meeting chats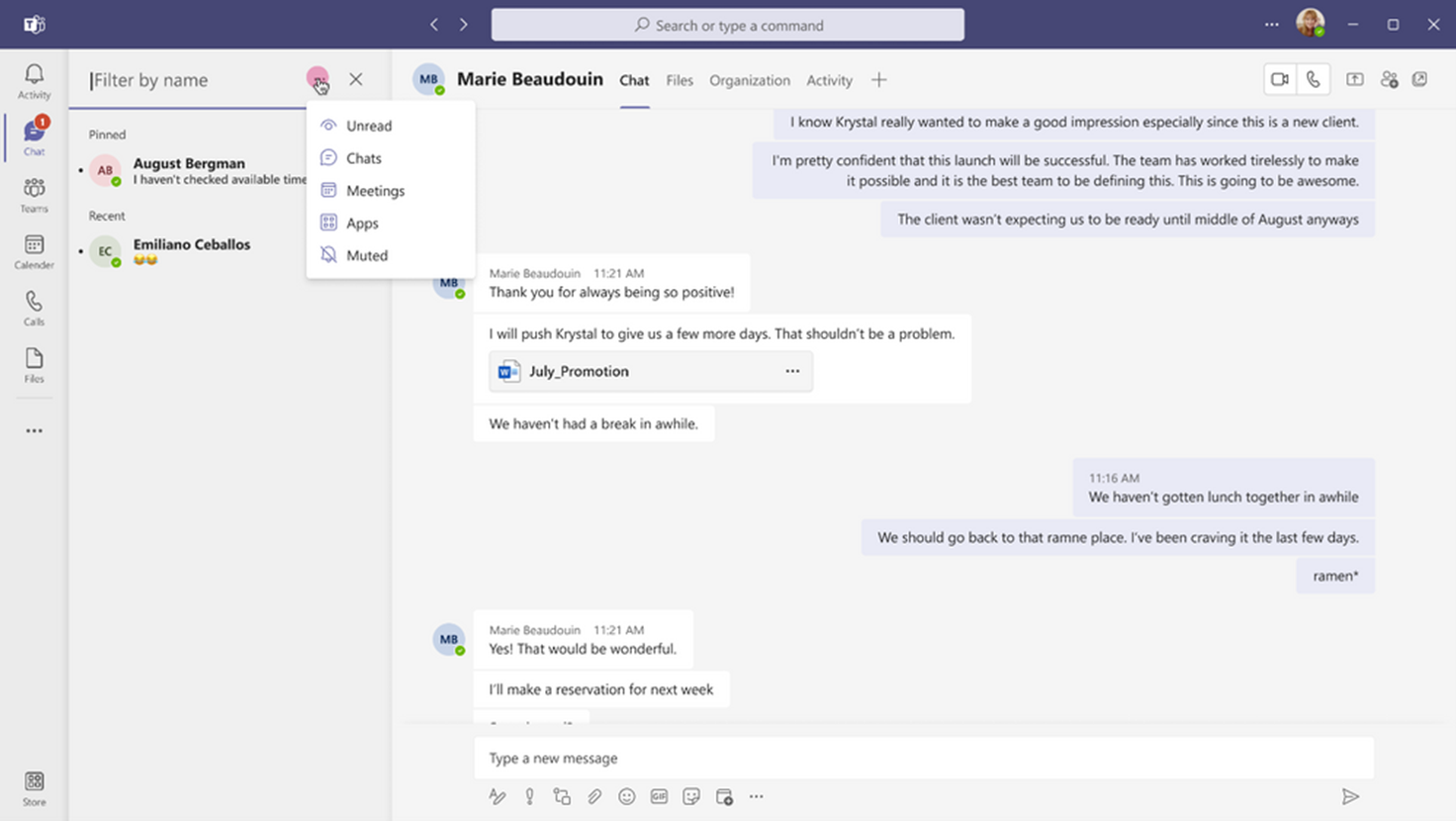 Have you ever tried to find a message but it's in an old chat on Teams? It can be complicated to try and find the relevant discussion, but you remember who you were speaking to. Now the filter function has added the option to filter through conversations, whether one to one or group chats, filtering out any bot chats, to help you find something quickly and easily.
Teams for Education
It's not just individuals or businesses that benefit from Teams updates – educators and students also have some new updates to make academic work easier, including notifications when a new Class Notebook page is distributed and data reports after Teams meeting classes.
With Class Notebook on OneNote, all students will get a Teams notification when any educator uses page distribution to add a new page. And for data reports, if a teacher uses a Forms poll, a summary report will be generated and shared with them following the meeting.
Frontline Workers
Frontline workers experience Teams slightly differently, using the app to help track shifts and speak to colleagues wherever they are. New features make this run smoothly, including the ability to integrate Microsoft Forms into the Bookings app, allowing you to collect and review responses from customers for virtual appointments, offering enhanced insights and streamline the experience.
There is also the option to update the default tag management settings in the Teams Admin centre to include both Team Owners and Members, meaning everyone can create and maintain tags that suit their teams needs. It can be changed to Team Owners only if needed.
Want to check out more of the new features, including updates for those in government work? Click here.
Microsoft Teams is a great way to connect with your colleagues, share files and documents and work together – whether you are on the front line, working in education or in business. Changing Social offers programmes to help you get the most out of Teams and other Microsoft 365 apps. Want to learn more? Email us at [email protected] or fill out the form below.