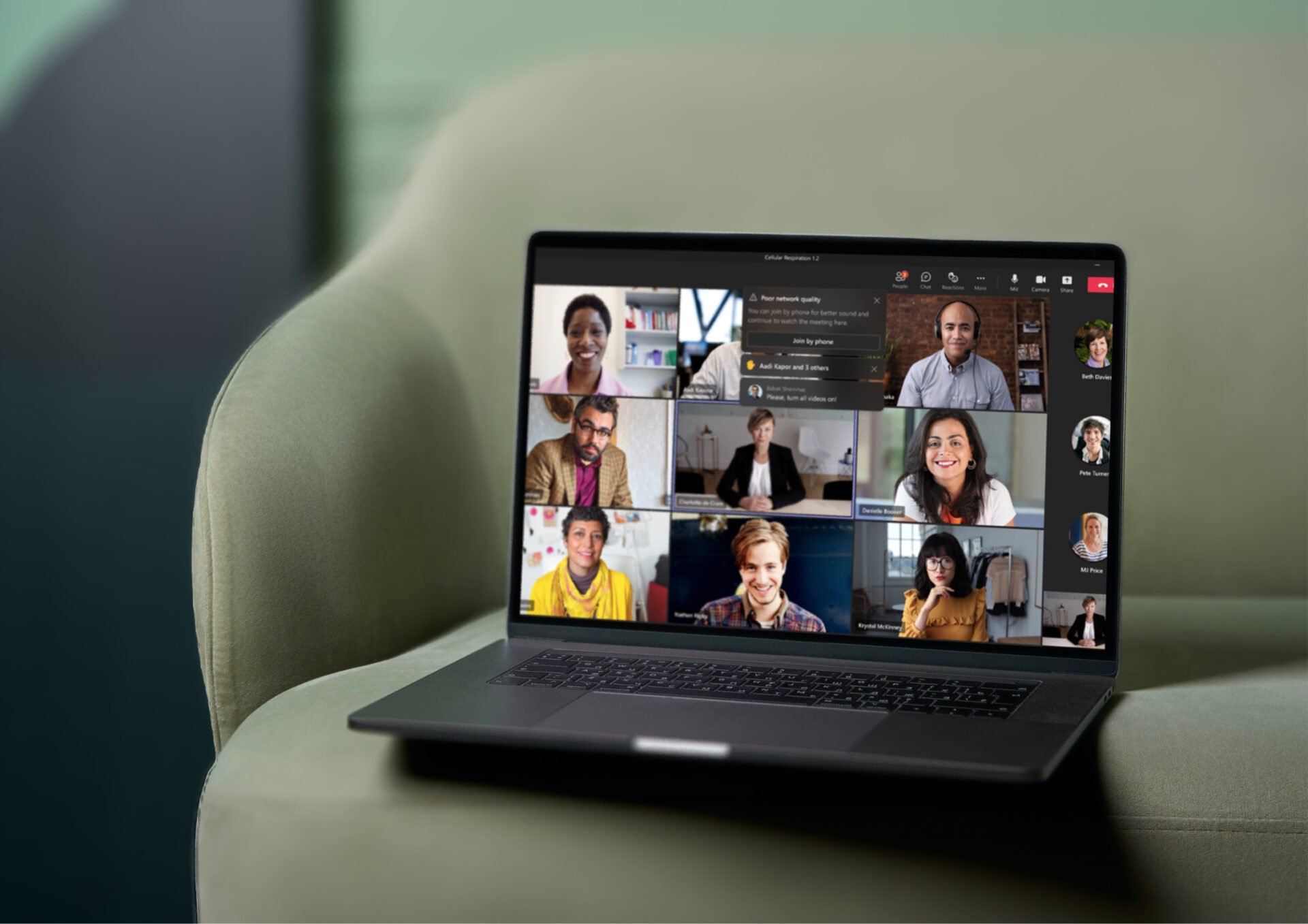 Want to make your Teams experience even better? Discover the new updates and features from the Microsoft Teams September update and how they can help you connect with your team.
Microsoft Teams is making meetings simpler and more productive with updates on integrations, translations, accessibility and more…
Discover the new Microsoft Teams features that you might have missed…
Broadcast ideas, share content, and collaborate on projects easily
Collaboration in Team meetings made easy. Broadcast ideas, share content, and collaborate on projects easily. Everyone in the meeting can see what's on your screen, add notes, shapes, text and reactions so that everyone can contribute during every meeting.
Communicate effectively through high-quality language interpretation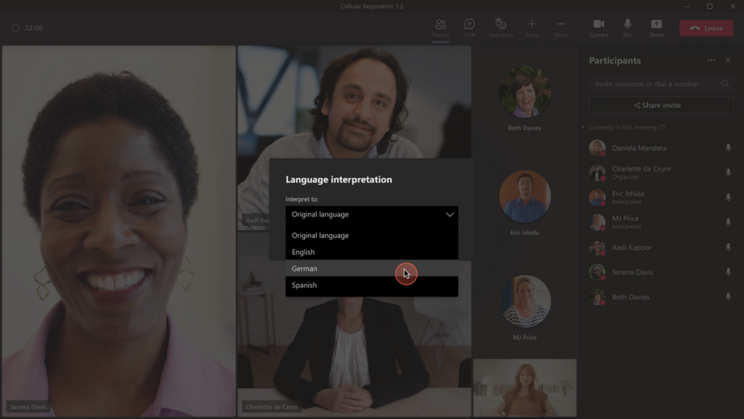 Language interpretation is the translation of spoken words from one language to another in real time. This allows for more inclusive meetings where participants who do not speak the same language can still fully collaborate with each other.
Enable automatic transcription during meetings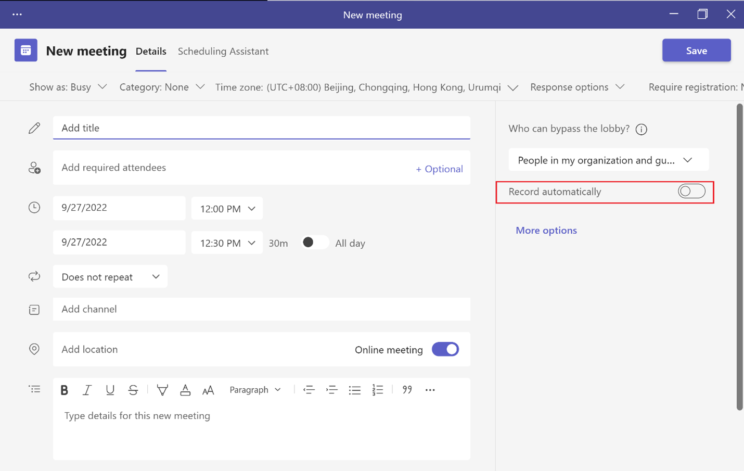 Meetings are more productive when you have the transcript of what was discussed. We've made it easy for you to automatically create meeting transcriptions during recordings.
If IT admins enable transcripts for everyone, and the meeting organiser sets the Record automatically meeting option to on for a meeting, transcriptions will start when a meeting starts so that everyone can refer back to it later on if needed.
It's never been easier to work with people from around the world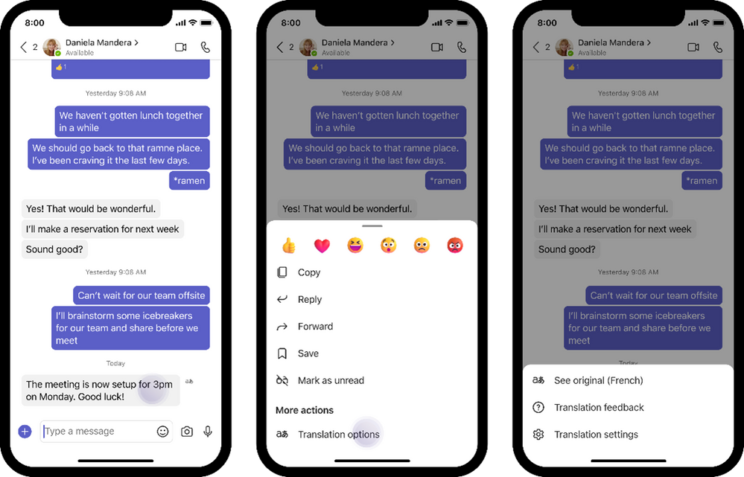 Microsoft has a new feature that makes it easier to understand messages from teammates who don't speak your preferred language.
When you receive a message in Teams that is not in your preferred language, Teams asks if the text should be translated to your preferred language. For example, if your preferred language is English and you receive a message in French, Teams detects the language difference and offers to translate it for you.
This helps remove a barrier to communication between people who may speak different languages but want to work together seamlessly on Teams.
To translate a message, click on Translate to turn it into your primary language. To add French (or whatever language appears) to your never translate list, click on Never translate French. Click (?) to give feedback about how we should handle this type of message going forward.

When you receive an incoming chat message in Teams that is not in your preferred language, a translation replaces the original message with a translator icon next to it.  While viewing the translation, you can double tap on it to see a summary of the original message and have the option to view it in its original form.
Turn on automatic translation with your preferred language. Auto-translate is turned on so that all future messages not in your preferred language will be automatically translated. You can also turn this off at any time.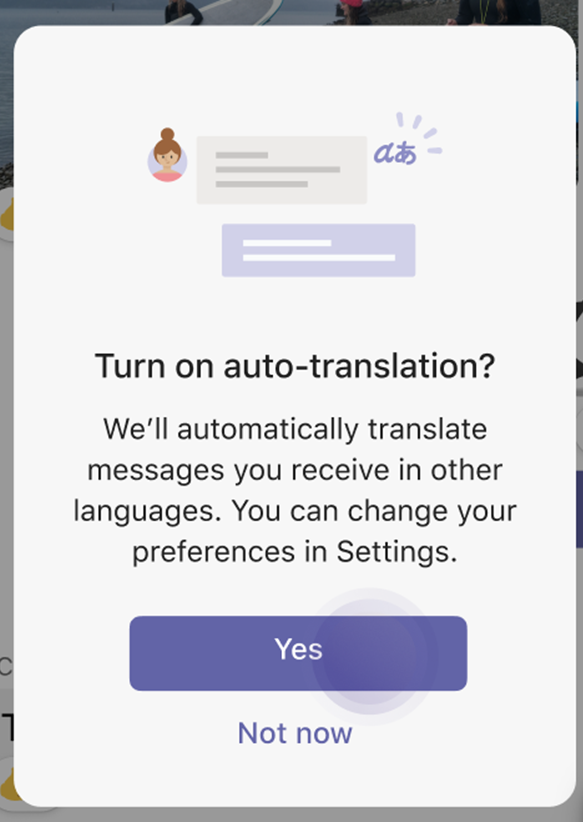 Teams users can set the language they want to see in the chat window at any time by going to Settings> General> Translation. This feature is available by default, but admins can turn it off by changing Team's messaging policies.
Add your camera feed to any slide with a single click
Use Cameo in PowerPoint to add your Teams camera feed to any slide with a single click, giving you more control over how, when and where you appear onscreen. And the best part? You can snap an image of any slide and send it to Teams for remote viewing.
Select Together mode for everyone in the meeting
With Together Mode, presenters can share their screen with meeting participants who are off-screen. This helps participants feel more like they're together in the same room, regardless of where they're physically located. Now, meeting organisers and presenters can select Together mode for everyone in the meeting to have the same view.
Leave a meeting on desktop, phone and tablet with one click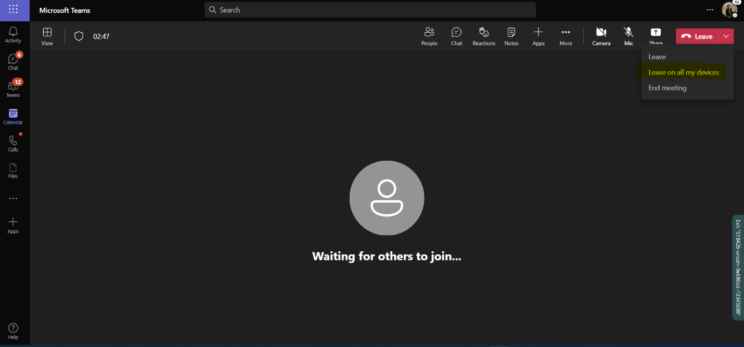 You no longer need to log out of your devices one at a time if you leave a meeting from all your devices. Simply tap the "Leave this meeting" button, and you've exited from all your personal devices that are connected to this Teams meeting.
Improvements to in-meeting notifications
Microsoft are improving the in-meeting notifications experience. Notifications show up in the top center of the meeting, and notification bubbles stack on top of each other as new notifications pop up. This helps avoid notification overlaps, and you have a cleaner visual experience. In addition, you can also snooze repeat notifications like chat bubbles.
Get in touch
At Changing Social we have a bold ambition to help everyone achieve their full potential. That's why our team of certified experts excel at helping organisations transform themselves into digital leaders using Microsoft 365.
Armed with extensive knowledge of everything from cloud computing to change management and more, we can assist your organisation with training, adoption, digital transformation, and more.
Do you want to learn more about these new Teams features? Or do you want to implement these Teams Features? Are you looking for a more effective solution than email? Join us for a free consultation and learn how we can help. Fill out the form below or send an email to [email protected]
Share
Related Posts