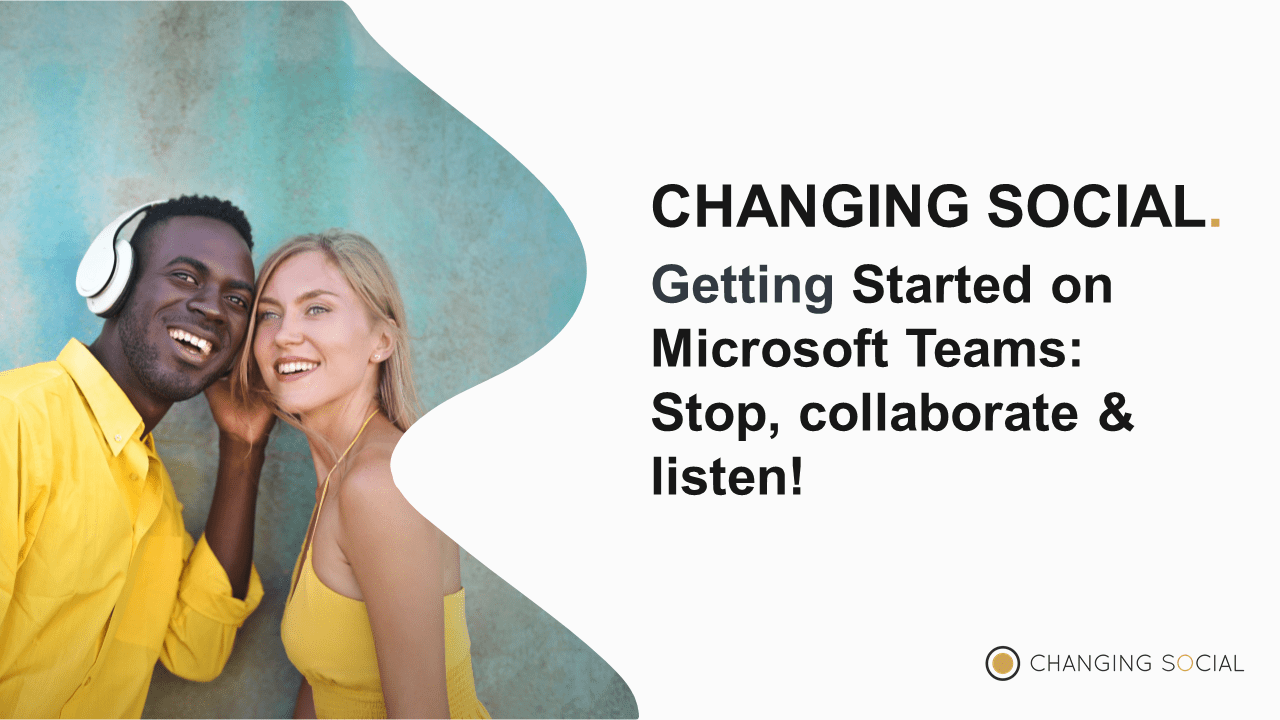 As part of our Getting Started on Microsoft Teams blog series, this blog is all about teams collaborate and channels. 
You'll know by now that Teams is your communications hub. With features that allow you to voice and video call, private message and chat with your colleagues, it's a great way to keep in touch. 
But the information flow doesn't just have to be one way. On Teams, you can get involved in the conversation, share your ideas and collaborate with ease. And we're going to show you how. 
First things first
In Microsoft Teams, teams are groups of people who share a common interest. That could be a department, project team or shared personal interest.   
The team is then divided into channels. Each channel is defined for conversation and collaboration around a particular topic.  
For example, the marketing department may have a team called Marketing, and within it several channels called Campaigns, Budget, Planning and Ideation. Within each of these channels there would be conversations relating to that channel name. 
Teams Collaborate: Where the magic happens
The channel is where conversations occur, collaboration happens and things get done. Whether it's a conversation in the main feed that you take part in, or working in real time on a document with another colleague. 
You can share apps in channels too. This can be useful if you want to capture information about the team members using Forms, or schedule tasks for everyone using Planner. 
For your eyes only
In most cases, channels are public. This allows for greater freedom when collaborating. If you need to keep some information confidential from other team members, you can create a private team or channel. Just consider what the information is and why it needs to remain private before doing this. 
Where did that … go?
If you're collaborating on lots of documents and involved in a number of teams, it can be tricky to keep track of where everything is.  
You can pin teams and channels that you are interested in and would like to interact with regularly.  
You can also save important conversations in a channel. Then when you need to go back to them, check out the Saved tab and they will appear instantly. This easy step can save you a lot of time! 
For more about getting started on Teams, follow our Changing Social blogs. Alternatively, if you would like to discuss how we can help your team get to grips with Microsoft Teams or Microsoft 365, get in touch with us today by emailing [email protected].
Share
Related Posts