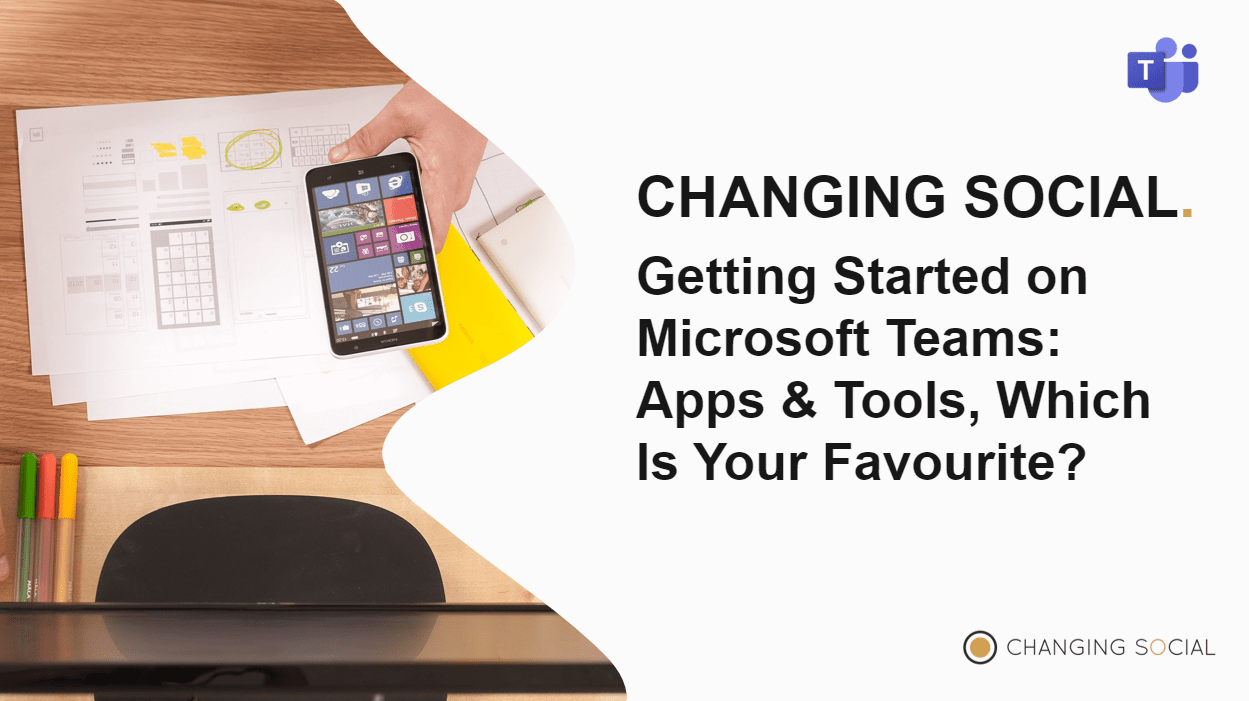 Over the coming weeks, we're going to be blogging about some of the apps available in Microsoft Teams to support you to manage your people, stay connected and maintain focus. In part one, we will be looking at apps to help you with People Management. 
Some of our app picks have been part of the Teams suite for a while and we want to bring them to your attention. Others have been recently released, so we'll tell you all about them and how they could benefit your organisation. 
So, let's dive in and take a look..
This app enables your organisation to connect new employees to people and culture by providing a consistent and high-quality onboarding experience. 
It can be used by HR teams and hiring managers to provide relevant information throughout the induction process using the new hire checklist.
For new hires, the app enables them to introduce themselves by sharing information which is automatically shared with their managers. This automation makes it easier for managers to review introductions about all new hires and share them with relevant teams. 
New employees can also share feedback on an onboarding task or the overall experience. All feedback is then shared with the HR team through helpful notifications. These can be downloaded and reviewed to improve the onboarding process. 
This app enables team members (and students) to register how they are feeling with colleagues, and/or managers (and educators) via a simple emotional check-in. It is available directly in a Teams channel, group, meeting and 1:1 chats, and the emotional check-in can be set to public, private-to-sender or fully anonymous. 
Reflect helps people to be more aware of their own, and each other's, emotional wellbeing during their interactions. Managers can check-in with their team members about how they are feeling in general, about working from home, or about a specific deliverable or company announcement. 
In the absence of visual clues in an office setting, this insight into team member wellbeing is also helpful for understanding how to support engagement, productivity and collaboration. 
After all, we all thrive when we are working and learning in a culture that supports our emotional wellbeing, where we feel heard, valued, safe and included. 
Incentives is designed to motivate and track employee participation in nominated activities, such as training and other company initiatives. The app rewards success and effort in the workplace by assigning points for activity completion. 
Employees use the app to view their accumulated points and track their progress on the leader board. The leader board lets other team members see all the great things their colleagues have accomplished. 
Upon reaching eligibility, employees redeem their points for prizes (coffee, food, retail store vouchers) or earn recognition. 
We think this is a useful app for HR teams to leverage the data and track and report on employee participation. When you're trying to support remote culture and keep teams engaged, having this kind of insight into employee participation is key. 
This app provides a simple and intuitive way for any organisation to create and manage an employee Rewards and Recognition (R&R) program right within Teams. 
The Workplace Awards app lets employees nominate their colleagues for specific awards and endorse nominations to show their support. 
As owners of the Rewards and Recognition process, HR departments view submitted nominations and the number of endorsements each nomination has received, grant awards based on their organisation's criteria, and announce recipients. This provides a structure to the award nomination and approval process that is necessary for any R&R program. 
This peer-to-peer recognition app makes it easy to virtually reward and celebrate employees, and promotes the culture of employee recognition in the modern workplace. 
If you want to know more about how Microsoft 365 tools can help you develop your culture in a remote setting, drop us a line and we'll be happy to chat. 
Changing Social is a certified Microsoft Adoption and Change Management Partner. We specialise in Microsoft Adoption and Change to help our clients adopt Microsoft 365 in days, not months. If you would like to adopt Microsoft 365 in your organisation and find out more about our services, including Microsoft 365 training, please contact us at [email protected] 
Share
Related Posts