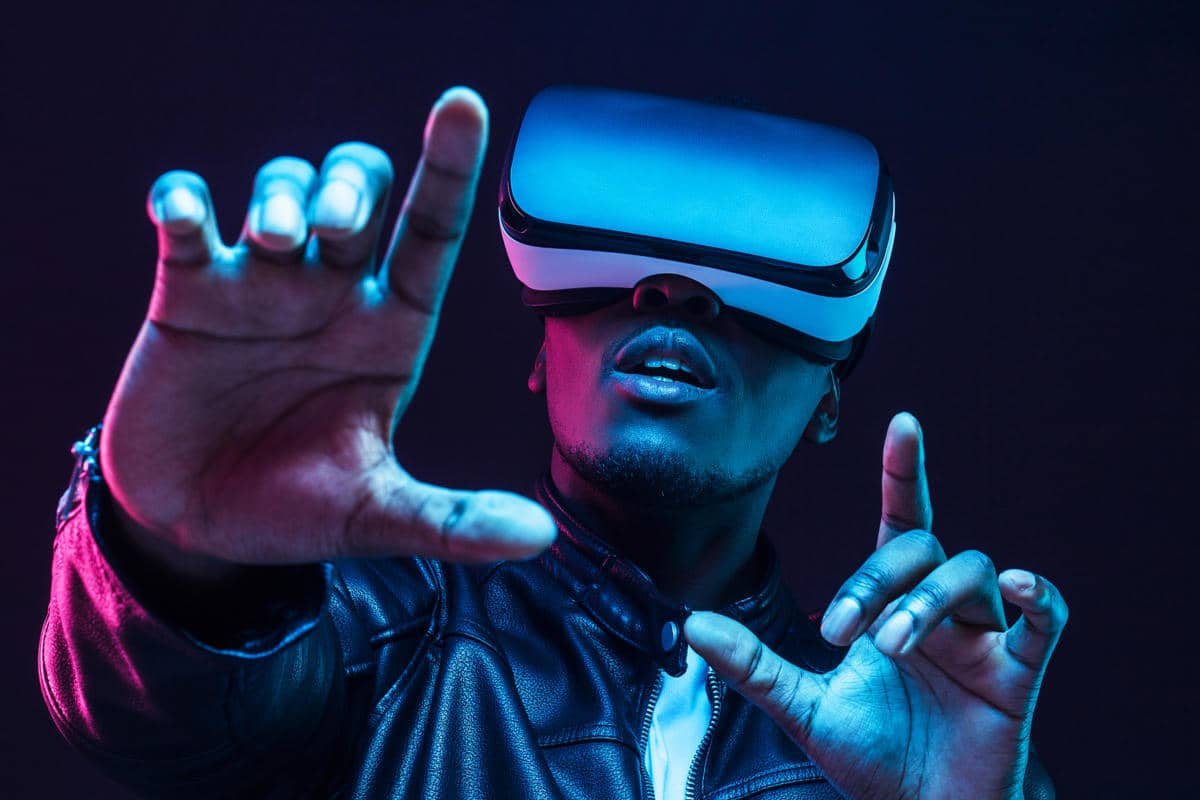 Not so much 'beam me up Scotty' as 'beam me in' as Microsoft launch their new Mesh technology which looks set to reinvent the way we interact online.
Announced at the recent annual Ignite conference, Microsoft Mesh uses 3D capture technology to beam a lifelike image of a person into a virtual scene.

As well as being fun and engaging, this new technology could create a much greater sense of connection for people attending virtual meetings and seminars from their own homes, wherever in the world they may be.
So, what is it?
It's like sci-fi and fantasy have had a baby. It's pretty amazing really!
Microsoft Technical Fellow, Alex Kipman says "This has been the dream for mixed reality", a dream that Microsoft have realised.
"You can actually feel like you're in the same place with someone sharing content or you can teleport from different mixed reality devices and be present with people even when you're not physically together," Alex continues.
Microsoft's vision is to create virtual spaces where people in different places can meet up using digital avatars.
Powered by Azure, Microsoft's cloud computing platform, Mesh is the result of years of Microsoft research and development from hand and eye tracking and HoloLens development (a mixed reality device) to creating persistent holograms and artificial intelligence models that can create expressive avatars.
How does it work?
Microsoft Mesh will work across different devices including Microsoft's HoloLens 2 glasses, as well as VR headsets, smartphones, tablets and PCs.
Initially, people will appear as an avatar of themselves but over time, Microsoft have said that people will "use holoportation (my computer thought this was a typo it's that futuristic!) to project themselves as their most lifelike, photorealistic selves."
Microsoft Mesh will be integrated into a whole suite of apps, including Microsoft Teams, which will completely change the way you attend work meetings.
How Microsoft Mesh change the way we work?
Microsoft showcased how it can be done with Alex Kipman appearing at the Ignite conference as a lifelike digital hologram version of himself.
It seems unreal that in the not-too-distant future, companies could use this mixed reality technology to beam themselves into their Annual General Meeting or to showcase a new product to colleagues that is being rolled out or to attend 'classroom-based' learning.
A new report from Microsoft Surface and YouGov, entitled Work Smarter to live Better revealed that 65% of those surveyed missed seeing their colleagues in person. Why not beam yourselves into your weekly team meeting to have those face-to-face conversation you miss or even to the team's monthly pub quiz?
Microsoft talks about the possibility of family members from different parts of the world getting together for a family reunion or friends from opposite ends of the country catching up at a live gig. The possibilities seem endless…and very exciting!
But isn't it just for the large corporate companies with fancy tech? It doesn't have to be. The fact it'll work across so many different devices means it's accessible to everyone. That's the beauty of it. Even in these remote times we can connect and collaborate in a safe environment where we don't even have to leave our house (and could even be still in our PJs!)
If Microsoft Mesh has got your creative tastebuds going, or you want to understand how you could utilise it in your organisation, contact [email protected].
Share
Related Posts