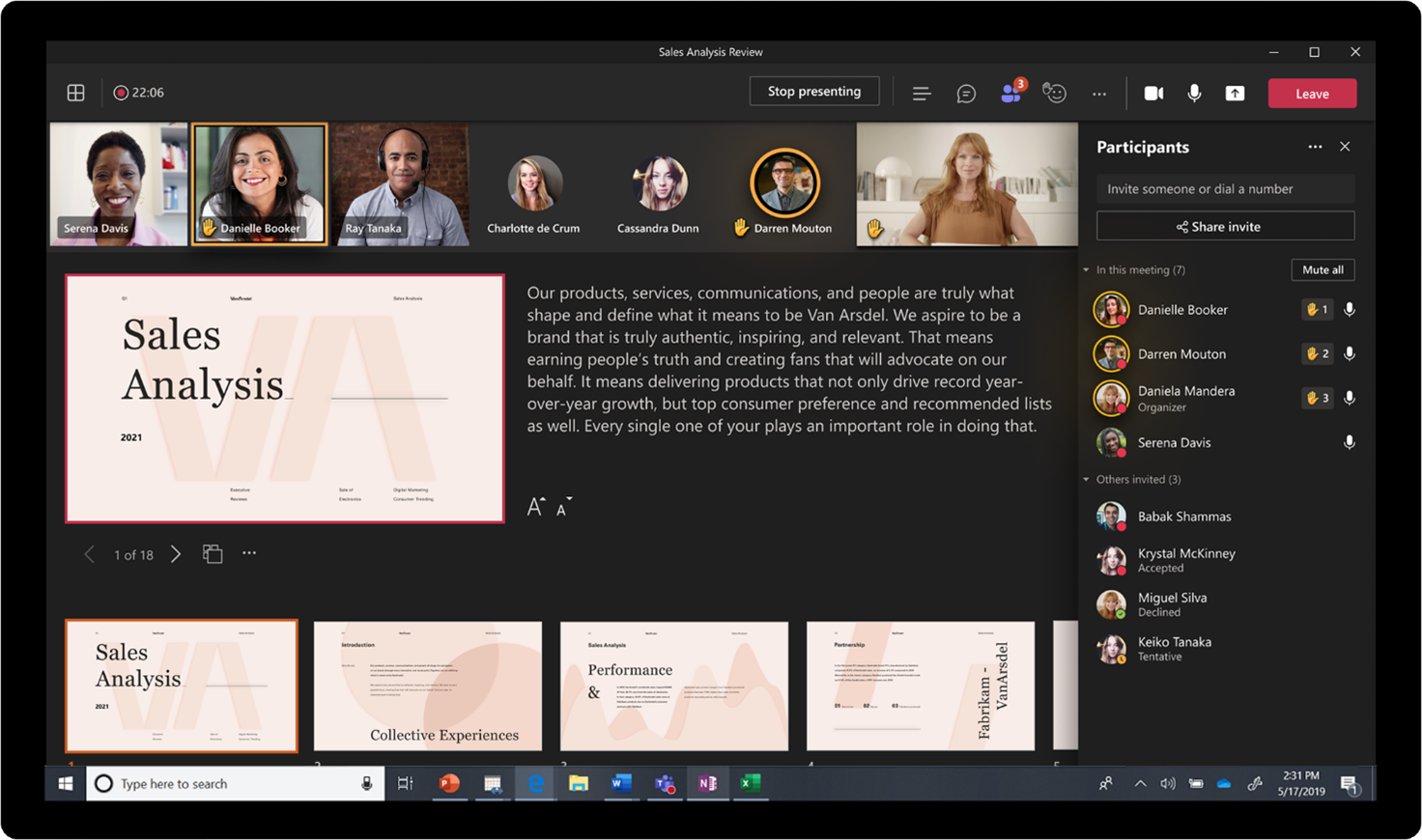 Technology is always evolving, and Microsoft software is no exception. It's a great source of collaboration and engagement, and updates always seek to improve the user's experience, especially with hybrid working in mind.
When utilised the right way, it can streamline workflows and boost productivity, as well as help an organisation grow and develop. From technology that helps frontline workers communicate, learn, and serve customers to improvements that make content more accessible across Microsoft 365, we're innovating to help organisations achieve better outcomes for everyone.
Read on to explore the new Microsoft 365 update designed to make work flow better, more accessible and ensure everyone can communicate and collaborate with ease.
Empowering frontline workers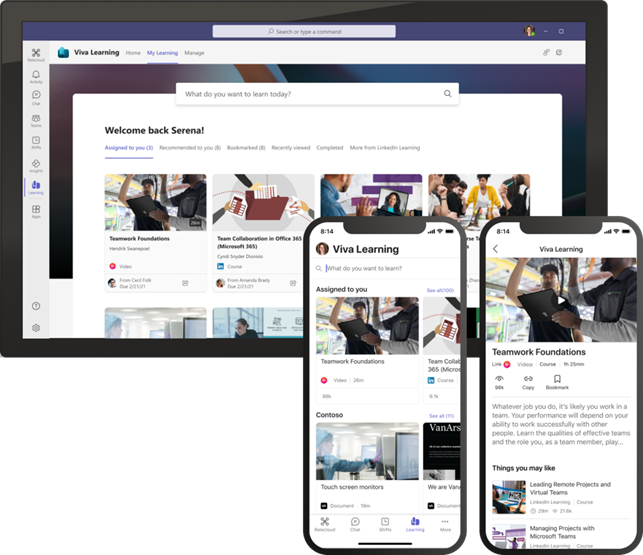 Over the last few years, the world's 2 billion frontline workers have played a vital role in supporting our economies and communities – weathering the pandemic and dealing with issues, labour shortages etc.
Almost every organisation across the world has faced the challenge of balancing the needs of frontline workers and succeeding as a business.
Recently, Microsoft has explored and researched how to provide the best employee experience and the main takeaway found that prioritising culture and communication, while investing in technology, will help frontline workers in particular to thrive – it helps them feel connected to their colleagues from wherever they are.
Microsoft has added new capabilities to address any pain points felt on the frontline with the aim of helping wellbeing, growth, productivity, and engagement.
Viva Connections, an in-teams employee experience app, can help bridge cultural and communication gaps between leadership and frontline workers. It offers users personalised dashboards, with important company updates, news relevant to them, and links to ToDo lists and more. It also fosters communication with other colleagues, whether working together directly or not through connecting with social channels like Yammer.
New integrations to Viva Connections were added to enable workers easy access to important company resources and actions, like payroll and HR resources.
1. Knowledge growth
To boost knowledge, Viva Learning is a great solution, drawing on training programmes from LinkedIn Learning, Microsoft training and Microsoft Learning Pathways. It has been updated to streamline workflows in order to help assign specific learning from Microsoft's partners, while other partner connections will enable workers to access an extensive content library that can help them upskill and train, all in the flow of work.
Communication is also a little easier now, thanks to the general availability of the Walkie Talkie app in Teams via any iOS device or Zebra mobile devices, so you can contact colleagues easily from wherever you may be.
2. Managing appointments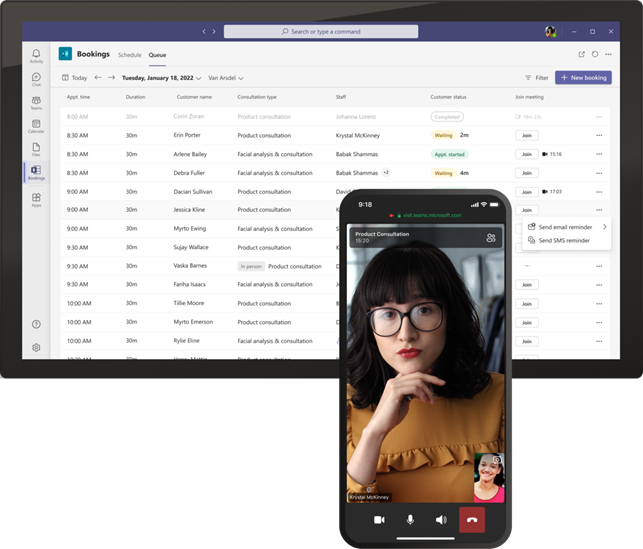 Updates to the Bookings app in Teams offer comprehensive views of virtual appointments all in one location, including real-time updates on wait times, queueing, missed appointments, and staffing delays to create a first-class experience for customers and patients.
3. Create content that everyone can use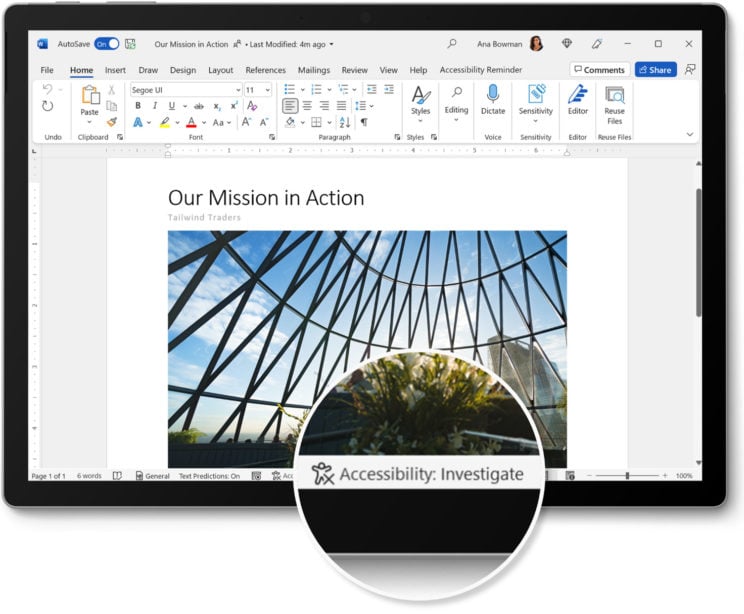 Another important focus for any organisation is to ensure content is accessible to all employees so they can easily collaborate and contribute as and when.
Making content accessible enables employees to more easily collaborate and contribute, so Microsoft 365 apps are being simplified to ensure accessible authoring across all software.
Accessibility should remain central to the creating and editing process, so Microsoft has introduced an Accessibility Checker that can run in the background of Word. Excel and PowerPoint on Windows, so any accessibility issues will be flagged to be addressed and corrected.
Alternative text (alt text) makes image-heavy, digital documents accessible to screen reader users. Quite recently, Microsoft rolled out the ability to add alt text for images in Teams Chats on Windows (macOS will launch soon). Now, Excel offers the option to have automatic alt text for charts and PivotCharts, which can be generated on-demand once the screen reader reaches the charts.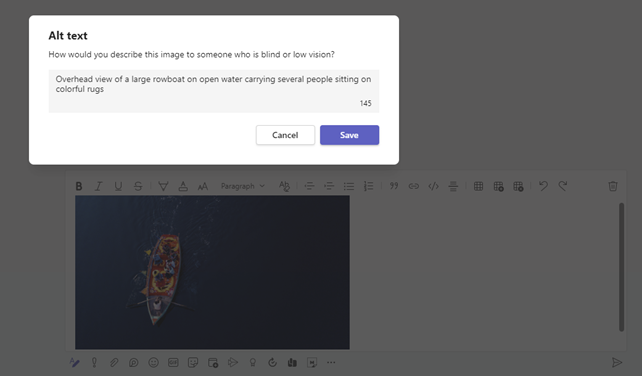 Also, as content creation is always highly collaborative, updates to Teams enable flexibility in when and how you choose to collaborate. For instance, users can catch up on what happened in unscheduled or channel meetings via Live Transcript and adjust the playback speed if listening to the full recording (0.5x speed all the way up to 2x) in Stream. Indexed recordings based on slide transitions can also help it easier for users to listen at their own pace and navigate through to relevant content whenever they need to.
4. Increasing productivity with new features in your favourite apps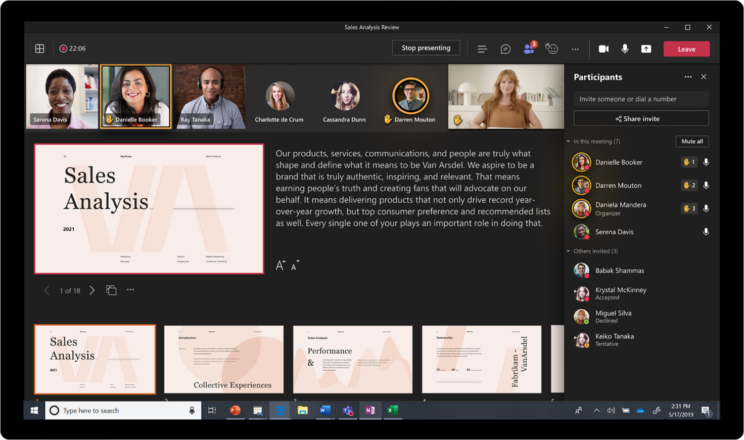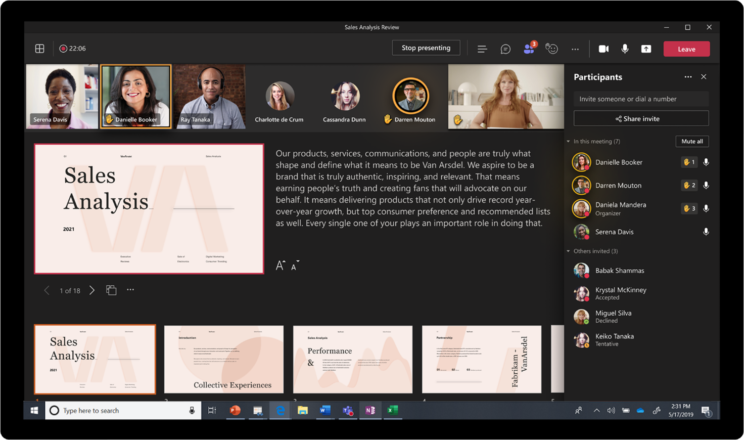 In Teams, you can now see the order of raised hands in a meeting, allowing presenters to view the chronological order of raised hands so they can determine who to call on first to speak and ensure no one is missed out.
Looking forward
Ensuring everyone feels connected and empowered, and creating accessible content for all members of an organisation, Microsoft 365 can help employees and, subsequently, organisations, to thrive.
We have seen a huge shift in the way we work and that doesn't look like it will change back anytime soon, so adapting to the new hybrid work is crucial if a business is to succeed and ensure its employees are happy and confident.
As we move further into 2022, Microsoft will undoubtedly launch more to make this even more streamlined so stay tuned!
Want to boost your employee experience or learn a bit more about the Microsoft 365 update? Or do you want to stay in the loop with other Microsoft 365 update? Fill out the form below or email us at [email protected] – we'd love to hear from you!
Share
Related Posts