Education has been hugely impacted by the pandemic with hybrid and remote classes becoming the norm in schools and universities. Students have to be prepared for short notice changes thanks to closures due to illness and self-isolation, and even extreme weather.
Luckily, Microsoft technology is available to ensure everyone can learn and produce amazing work, whatever that may be.
Read on to explore updates to Microsoft 365 for students to become their best…
Research and take notes productively
Throughout your educational career, you will need to communicate your ideas in creative and compelling ways, from the planning stage all the way through to the execution, whether it be a presentation, essay or report.
Researcher in MS Word can help you research topics, find reliable sources and add content with citations all from the app, so you can get your notes together quickly and efficiently in a document. All you have to do is click on the 'References' tab and then the 'Researcher' button.
You will be able to search for sources on whatever topic you are writing about, click on the findings and copy text right into your document, either as a copy paste or add it in with a citation for your bibliography if it will be used in your project (to avoid plagiarism!).
You can also utilise Microsoft Editor in Word when you draft up your work – it uses AI to check the document for any typos or grammatical errors, as well as hints to ensure the work is concise and clear.
It let's you choose if you are drafting something formally, professionally or casually and gives you an editor score.
You can also download Microsoft Editor as an extension to both Microsoft Edge and Google Chrome to improve your spelling everywhere, including your email, LinkedIn and Facebook.
Not only that but Microsoft Edge lets you set up research 'Collections' to collect notes or save pages to refer back to later. And any notes you want to take will work perfectly in OneNote, as you can keep not only notes, but screenshots, links and more in your notebook: record audio, sketch, make lists, brainstorm or add in graphs.
You can share it with your classmates to work on notes together when doing group projects – and thanks to the cloud it can be accessed anywhere.
Make your work pop with templates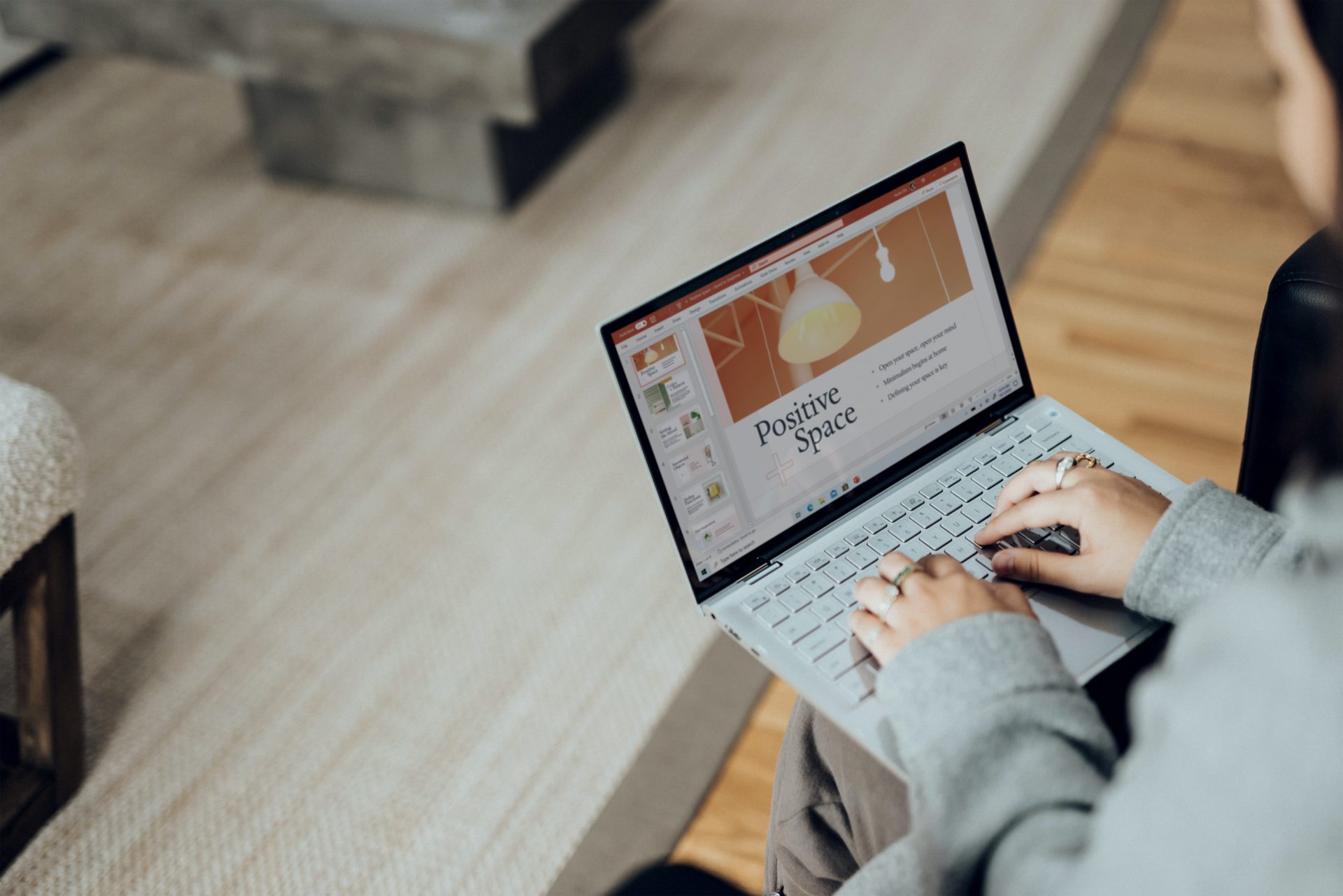 Both Word and PowerPoint offer customisable templates to use for essays, presentations, book reports and more. For instance, 3D model templates can be used for reports to really elevate any school report.
In PowerPoint, you can add in a book report template, a biography presentation if presenting on a famous person, and even set up science-themed presentations to present your scientific research, if you are holding a science fair, or simply presenting on your favourite topic, like dinosaurs.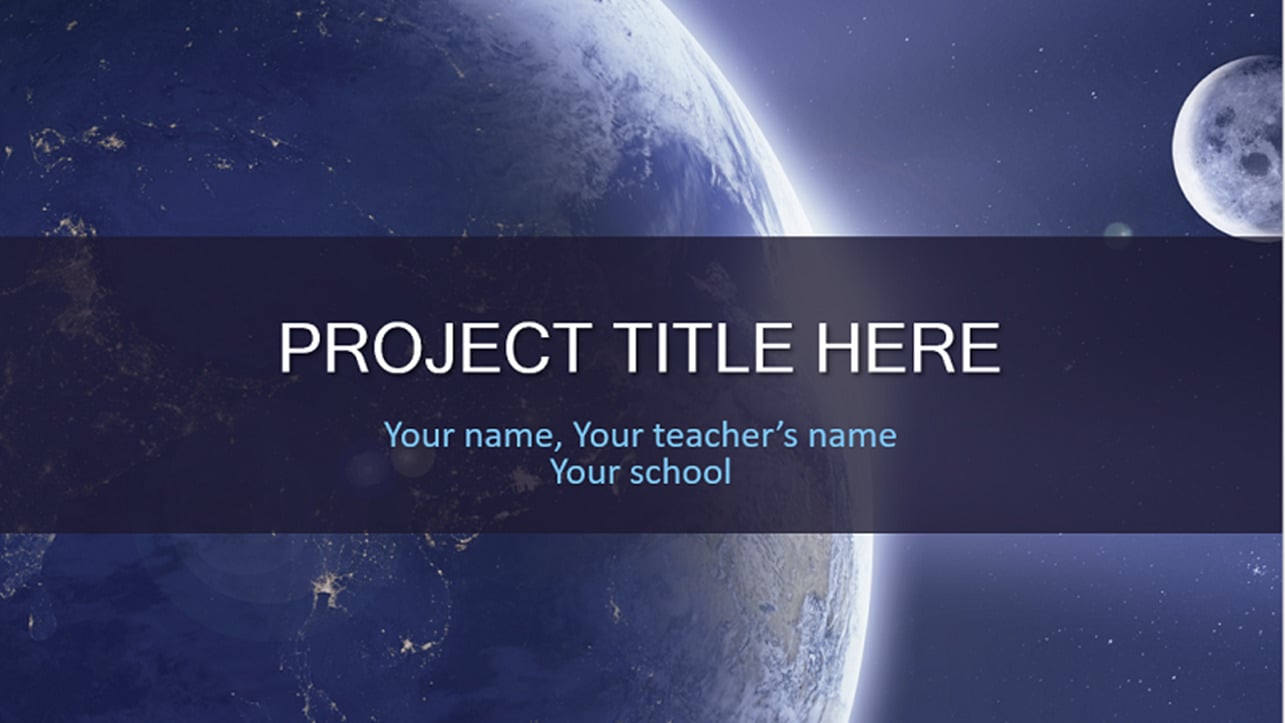 In Word, templates can elevate your essays, both individual and collaborative, with pre-formatted content and settings to lay everything out beautifully. If you work in MLA format for your essays, there is also a template for that.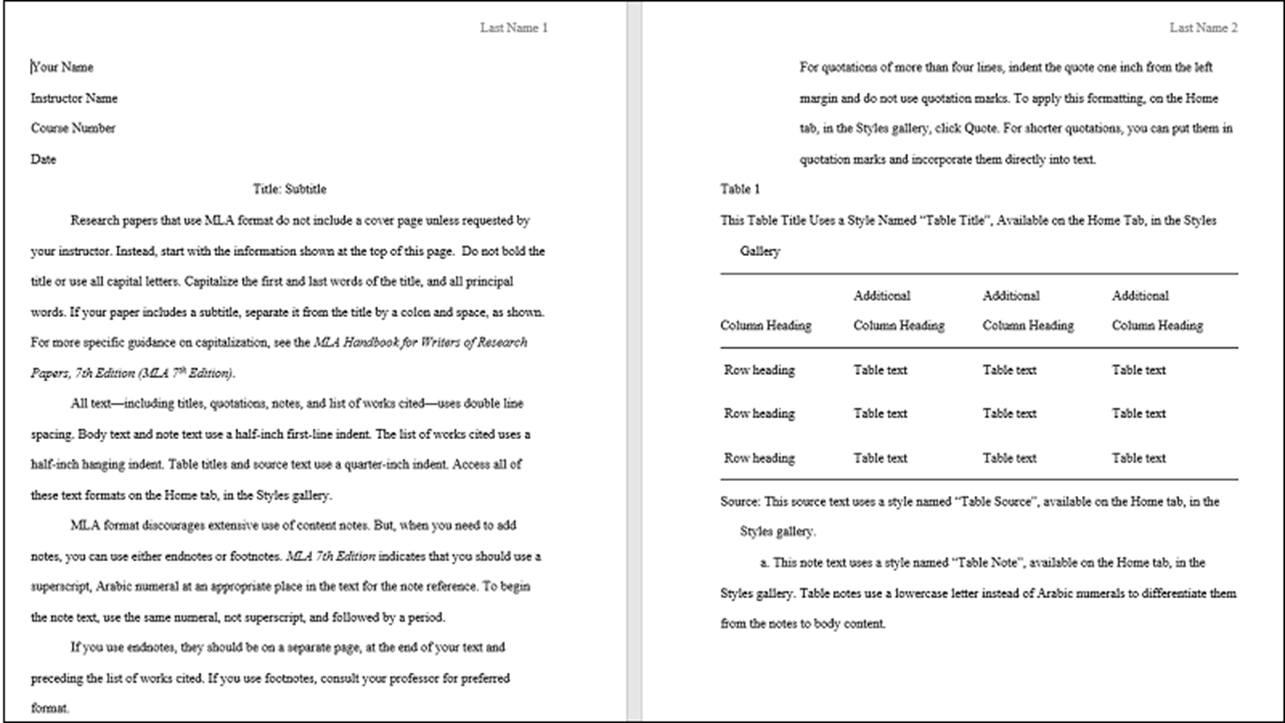 Bring presentations to life
Now you have content, spruce it up with exciting and engaging visuals to grab people's attention – the nicer a presentation looks, the more impactful it will be!
You can use PowerPoint Designer to get ideas for your slide layouts – just head to the 'Design' tab and click 'Design Ideas'. The first time you use it, you may need to turn on design ideas and allocate permission to PowerPoint to recommend designs.
Designer detects if you have pictures, charts or tables and offers suggestions to arrange them. You can also turn text into lists, processes or timelines with the setting.
You also have the option to add 3D models and Word Art to enhance your designs and add a bit of fun to your presentation, or use the Morph transition to create smooth animated movements when you move one slide to the next. To use Morph, head to 'Transitions' and select 'Morph'.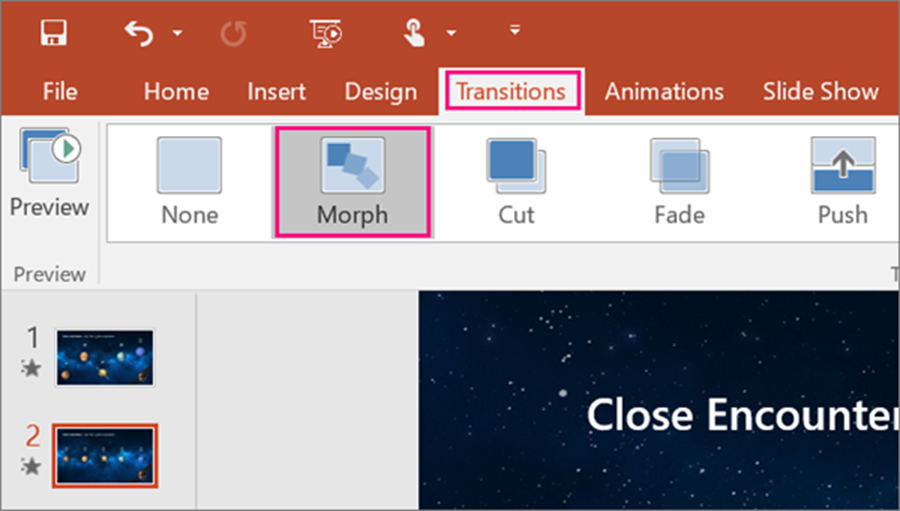 Once you have done so, click 'Effect Options' to choose how you want the transition to work.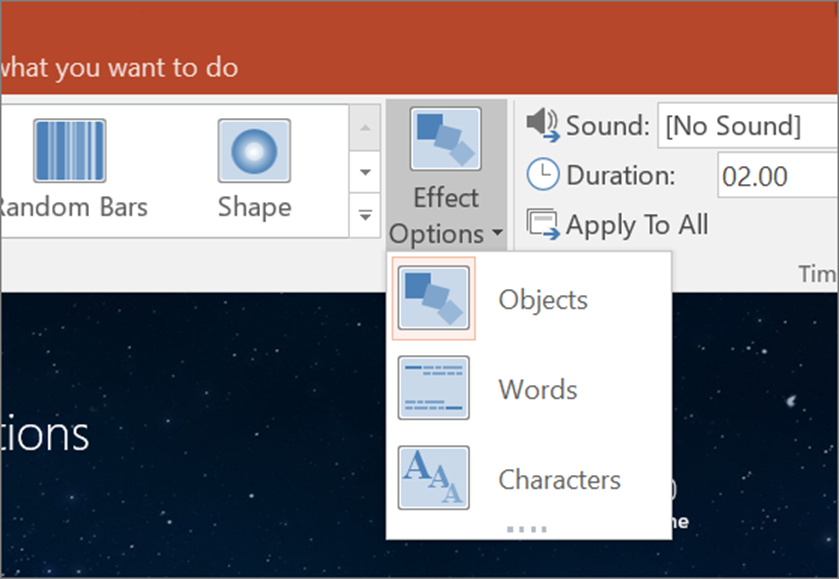 Adding in more creative or thoughtful transitions will boost audience engagement and help get your point across. Read more about all of these techniques here.
Polish your documents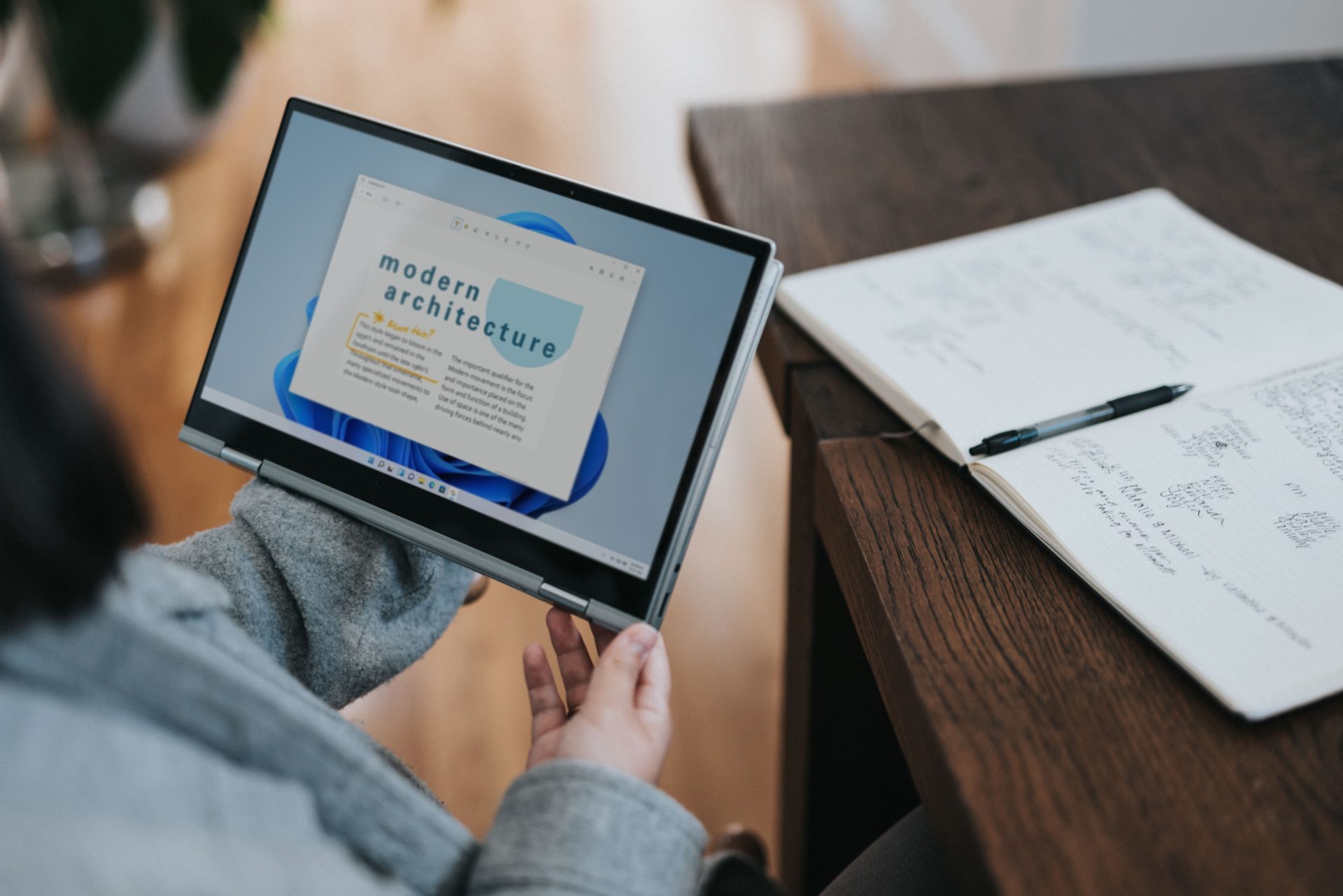 When you are using Word for web, check out Designer.
It can help make your documents look polished and professional with ease. It automatically checks for formatting and style issues and offers fixes for you to apply and improve the document.
It also helps you add themes to make the document consistent.
Click on 'Home' and select 'Designer'. It will check inconsistencies and make suggestions, which you can then click on to apply.
It will automatically make the changes, but will ask you to review them before accepting – either select Keep All or Undo All if you don't like the suggestions.

Sometimes, Designer may not find all the issues, so if you spot something you wanted to fix but wasn't, you can manually apply the correct style – just head to 'Home' and 'Styles' and select the correct style to apply.
Designer lets you select themes to make your document more consistent – you can browse through and it gives you a preview of fonts and colours for each theme to help you see how the document would look. Just click the theme you like the most and it will apply it to the whole document – simple!
Hopefully some of these tips and tricks will help you boost your schoolwork and make working on a project a little easier and more streamlined! Keep an eye out for more updates in the future.
If you liked this blog and would like to learn more about how to utilise Microsoft 365 for students, or you would like to undertake some training in your school, university or organisation, send us an email at [email protected] or fill in the form below.