It's been a challenging few years for all of us, with millions changing the way they work, whether it be at home, in the office or on the front lines. Wherever we work, we have an ever-increasing dependency on technology and the internet to not only get our work done, but communicate with colleagues, keep up to date with organisational updates and more.
Because of this, a disconnect has grown, with many communities struggling to engage with their organisation and colleagues, feeling undervalued and overworked.
Luckily, Microsoft has been working hard on combatting these issues, providing simple but effective ways to help build engaged communities through Yammer and the Viva Suite. This means that even if workers are at home every day, or only come to the office once or twice a week, they can feel like a valuable, happy and effective employee like those who are face to face every day.
Using Yammer to engage communities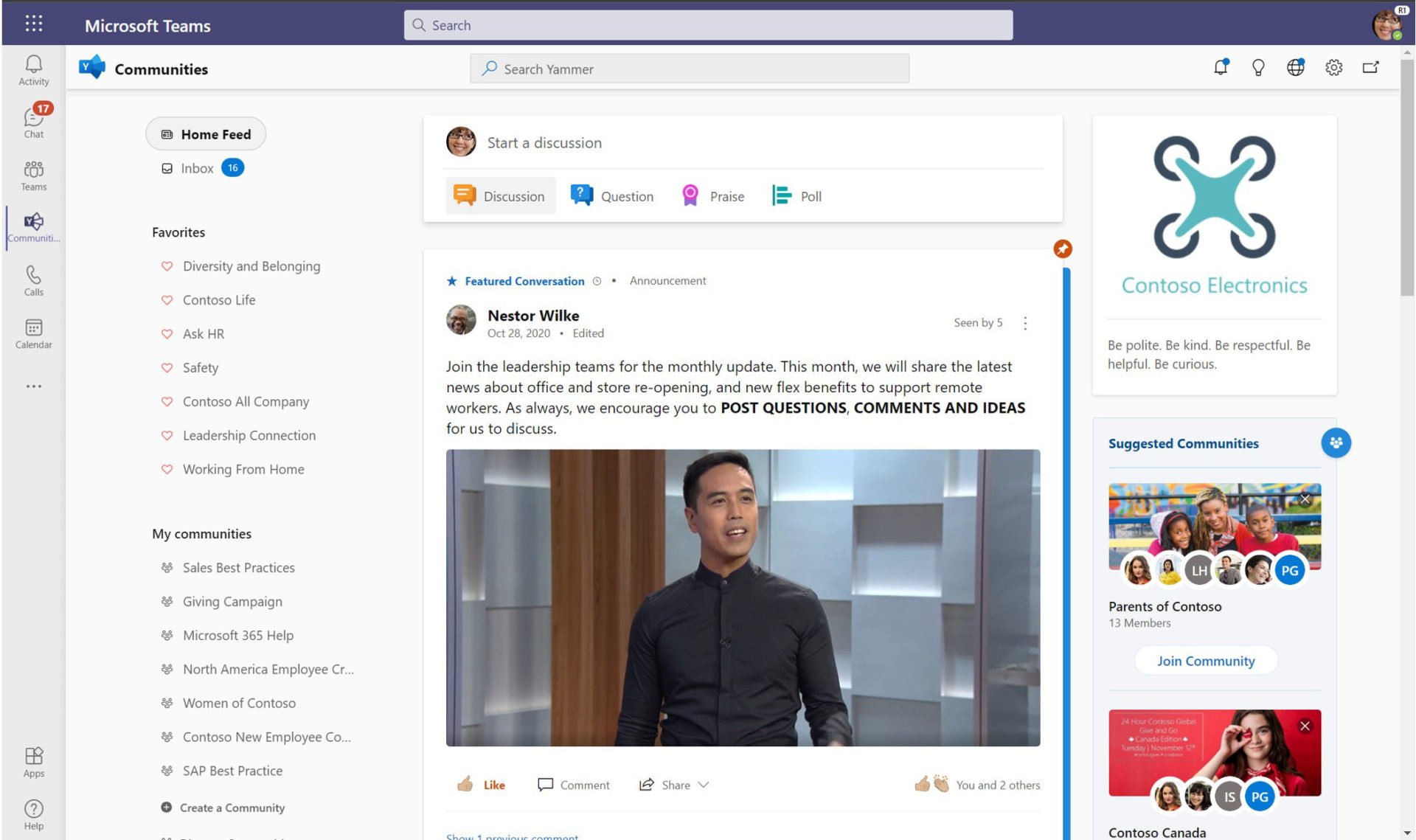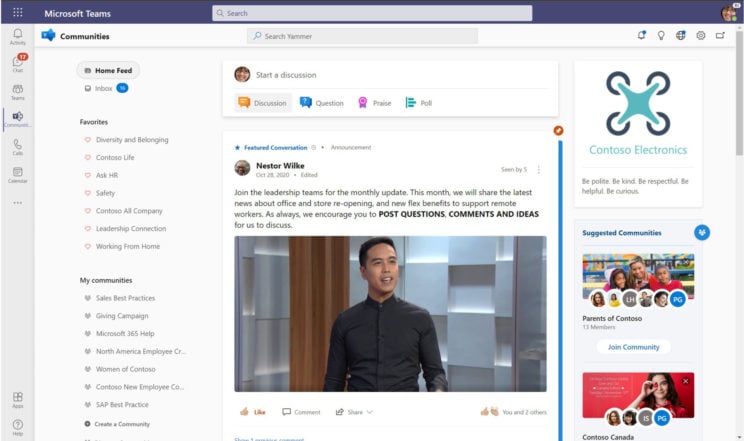 Yammer is an enterprise social network that brings people together from across your organisation, wherever they live/work and regardless of role – leaders, communicators and employees can unite to build engaged communities, sharing knowledge and connecting with those they may not usually interact with.
Yammer is being used more and more, especially since it was given a redesign a few years ago. Millions of users are using it every month all across the world and it can help transform your organisation if used effectively.
It offers a helicopter view of your organisation, showcasing how people work together and build their own sense of community. Posting in Yammer can reach a wide audience, and people can create any communities that are of interest to them to find likeminded individuals, share knowledge and expertise, or ask for advice.
In particular, the ability for Yammer to connect leaders to their employees helps solidify engaged communities even further. For instance, a like from a leader (even the MD or CEO) can let those within the company that what they say matters and help motivate them further.
Yammer is a great way to run campaigns, raise awareness of important topics, for example during Mental Health Week, Black History Month, Pride Month or International Women's Day. This not only engages those who it may be more relevant to, but it can help facilitate discussions amongst employees who may be less knowledgeable on the topic, through open and honest communication and education.
Everyone in the company can use Yammer to express themselves and get to know one another.
This and so much more can really build out engaged communities in any organisation, it's flexible and accessible to everyone. Learn a bit more about Yammer in our previous blog here, and keep an eye out for upcoming content on how to build a positive work culture through Yammer.
Employee engagement with Microsoft Viva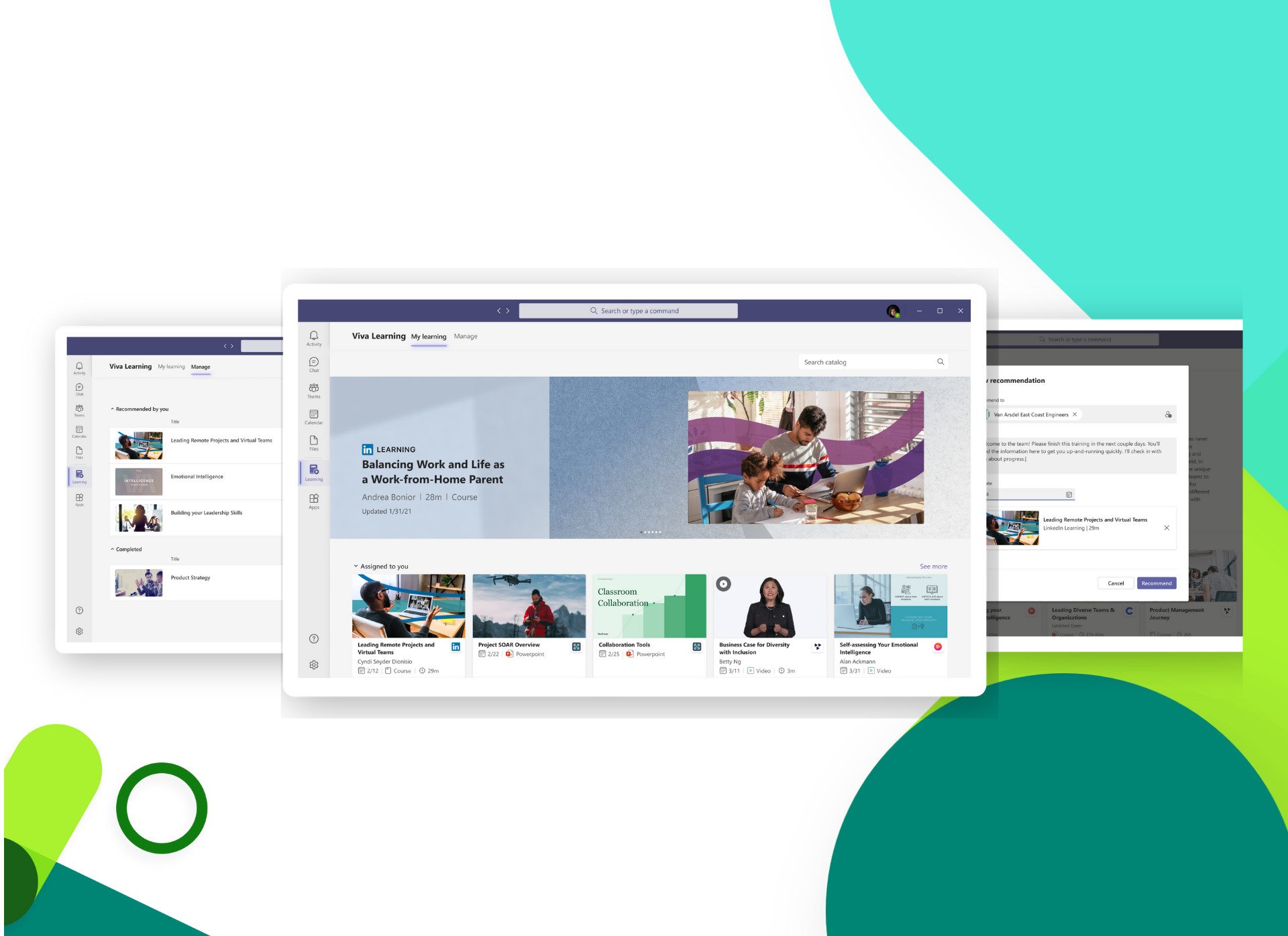 Microsoft's new platform, Microsoft Viva, is built out to ensure communities are more engaged in particular, Viva Connections, Viva Topics and Viva Learning. It works within MS Teams to bring together engagement, learning and training and makes knowledge discovery a central part of the workday, naturally being part of the flow of work.
This means employees can stay up to date on company news, have useful resources at their fingertips and connect to people across the organisation, forming their own communities to share knowledge.
Viva Connections: Bringing the employee experience to the forefront, community conversations and announcements appear in the feed, allowing for quick interaction with discussion happening on Yammer, for example. It also lets employees check news articles, explore relevant topics and tasks and navigate to their communities thanks to their personalised home feed.
Viva Topics: These help contextualise knowledge, helps users find relevant experts and access associated documents/conversations with ease. It also uses Yammer conversations as a source of knowledge, identifying experts in the topic through their engagement within Yammer, for example. If you want to, you can then connect to these experts to engage in further discussions and maybe get to know someone new.
Viva Learning: Learning is often not a natural part of the work experience, allowing individuals to specify the training courses they undertake, sourced from a variety of locations including LinkedIn Learning, Skillsoft and Microsoft Learning Pathways, as well as company specific learning.
It lets everyone access courses that would benefit their career goals, or that they are interested in, and these can be shared with colleagues through Teams chats or channels to facilitate further learning and engagement from those that work together, thus building more engaged communities. 
Check out our previous blogs on how to engage employees further with Viva Connections and Topics for more information – or have a look at a previous blog on improving community engagement with M365.
Engage your Digital Champions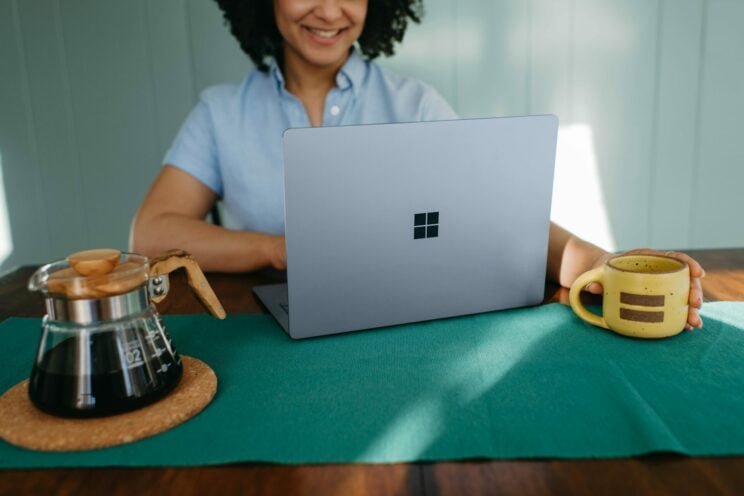 Another great way to build an engaged community within your organisation is to set up a network of Digital Champions – those who become experts in new technologies and can enthusiastically share their knowledge with others in the business to engage more and more in new processes and better support their teams.
A digital champion is someone within an organisation who is passionate about making a positive impact to the way you and your colleagues get work done. Not only that, but they recognise the value of technology. They are:
Approachable

Highly engaged and passionate

Representative of the typical worker within their teams

Interested in new ways of working and new digital tools

Willing to invest some time in development outside of their current role

Enthusiastic and interested in helping others
Here at Changing Social, we run the Digital Champions as a Service (DCaaS) programme and give hundreds of people from a variety of organisations the opportunity to learn new skills, actively support their teams in the adoption of new digital tools and help everyone collaborate better.
The DCaaS programme is delivered through Teams and gives champions the most up to date Microsoft learning resources through a community environment. Champions learn about Microsoft technology through Microsoft technology – and have fun while doing it.
Have you noticed that your engaged communities are quite small or few and far between? Why not give Microsoft Viva and Yammer a try to facilitate more natural connections between employees? And we are happy to help you – send us an email at [email protected] or fill out the form below and we will be in touch for a free consultation to help assess your needs. What are you waiting for?
Share
Related Posts