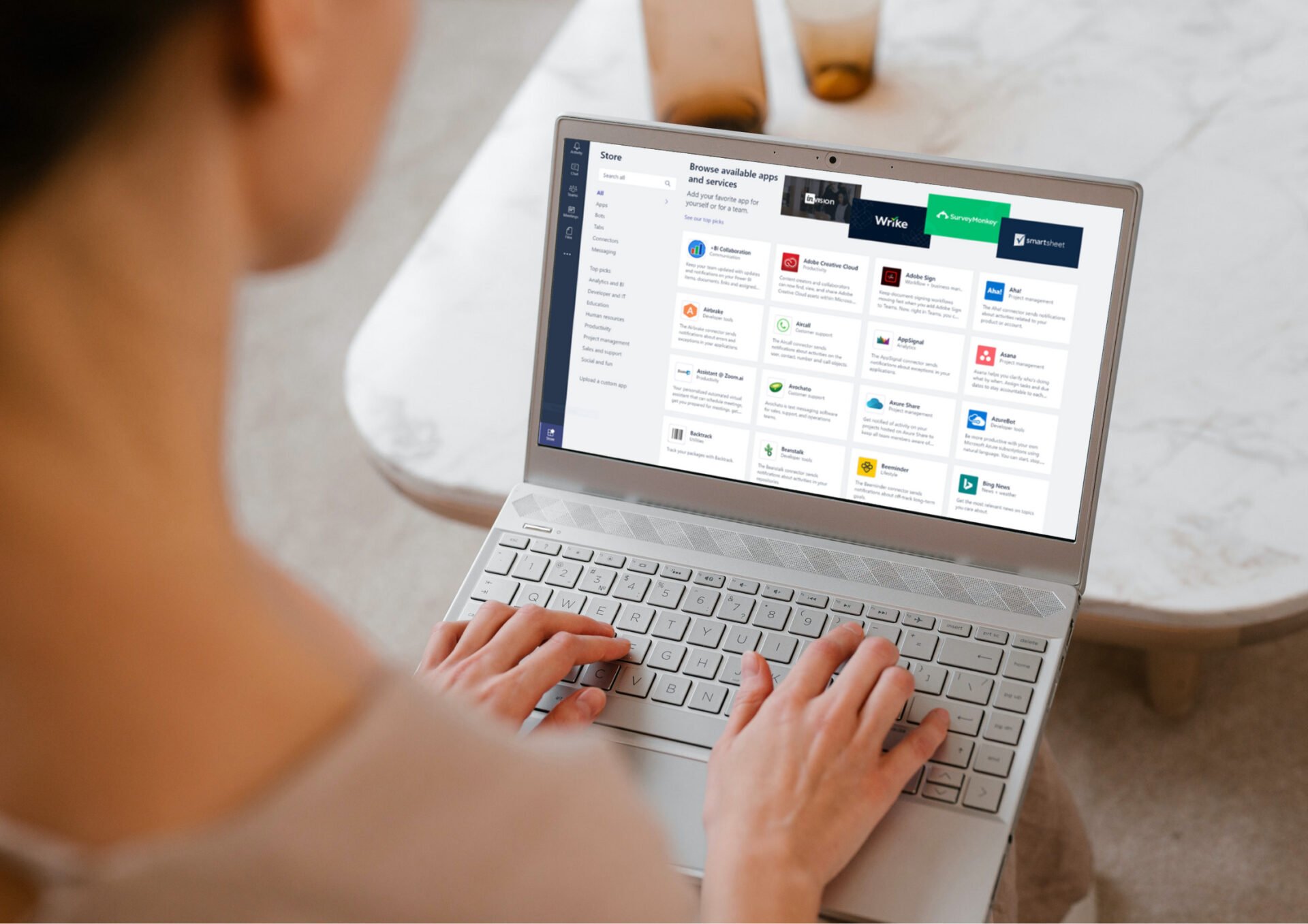 We all know the importance of using Microsoft Teams to communicate and collaborate with our teams, but did you know there are some great apps that can help your team do their jobs better?
In this article, I'm going to give you an overview of five different apps that will make it easier for everyone on your team to be more efficient and productive. With these apps at your disposal, you'll be able to collaborate more effectively and work smarter than ever before!
I'd like to share some Microsoft Teams apps that helped me get started with Microsoft Teams, along with those that are useful for day-to-day use. Each has its own particular strengths, so hopefully you'll find something here that is of value to you and your team.
Here are 6 more Microsoft Teams apps you need…
Microsoft Teams App #1: Group Connect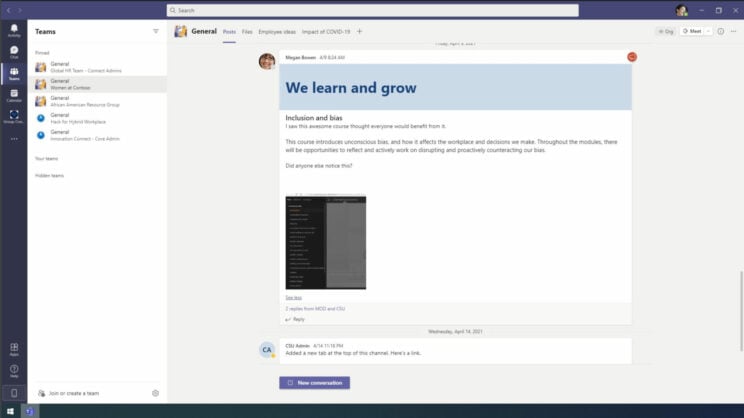 Group Connect is a Microsoft Teams app that aids people within your organisation in learning about employee groups and locating information pertinent to them.
Organisational leaders may interact with their staff about groups, events, and resources using the robust features integrated into the Microsoft Teams app.
To promote networking and group cohesion, the Group Connect Teams app also pairs group members with one another at the frequency they choose.
Microsoft Teams App #2: Great Ideas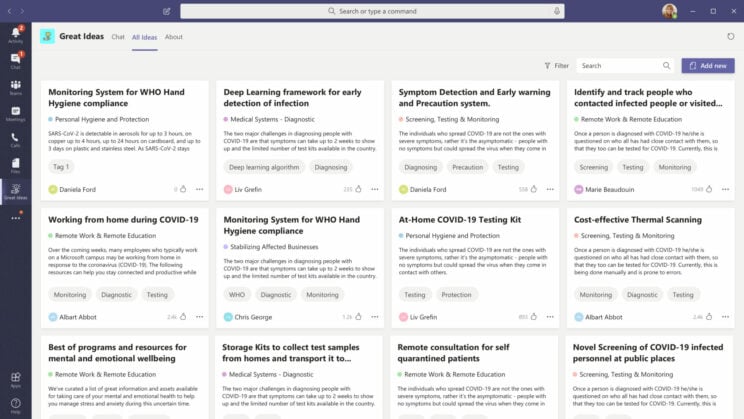 The Great Ideas Teams app helps you discover and share great ideas, in real-time, within your organisation.
This Microsoft Teams app enables you to create a culture of innovation that enables employees to share their ideas with colleagues and leadership, discover new submissions from across the organisation, vote for the best proposals and spotlight the contributions for peer consideration.
Great Ideas helps employees share their ideas and innovative projects with leadership through Microsoft Teams. Employees can also discover new submissions, vote on the best ideas, and receive recognition for their wins in Teams.
Microsoft Teams App #3: Contact Group Lookup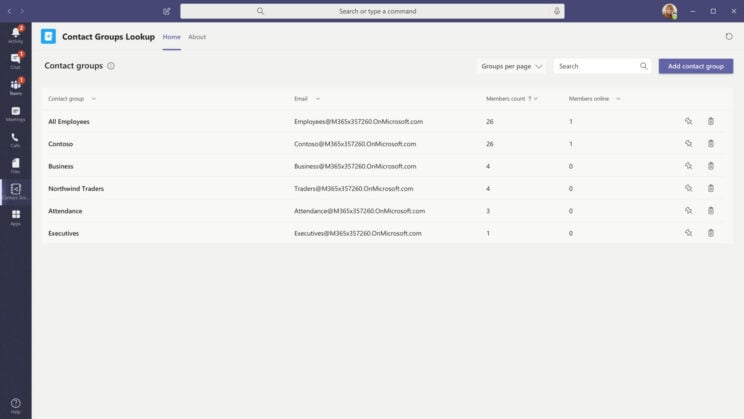 The Contact Group Lookup Teams app provides a convenient and useful approach to creating, accessing, and managing your organisation's contact groups. Simply search for your group in the search bar, then click "Join" to get started chatting with fellow members!
Contact Group Lookup is available from within Teams, so once installed it will appear in your app list when either creating new chats or adding people to existing ones.
Microsoft Teams App #4: Water Cooler
Get your colleagues together and talk about the latest news, events, or projects with the Water Cooler Teams app. It's a great way to build relationships between your team that can help promote interaction throughout the workplace and encourage teamwork.
The Water Cooler is a set of messaging-style rooms for team members to share, organise and interact with each other in a quick and easy way. You can easily create new rooms, join existing conversations, search for existing conversations and attendee invitations to interact from different applications in Microsoft Teams.
Water Cooler is also a space where you can ask questions of your team—and even the entire organisation! You can post something like "Hey guys, I have some questions about our metrics around customer satisfaction" or "can anyone help me understand this process better?" This makes it easy for others within your organisation who have some expertise in certain areas (your teammates) or outside experts (the community) to chime in with their thoughts or responses to help solve whatever problem you might be facing right now.
Microsoft Teams App #5: Employee Ideas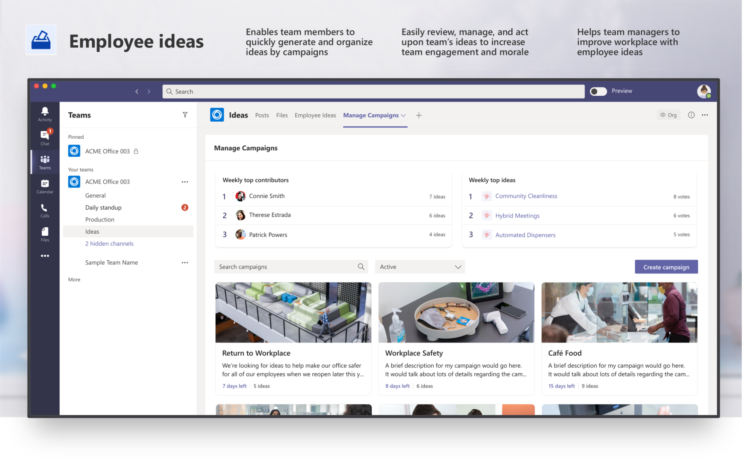 The Employee Ideas Teams app allows users to set up and configure idea campaigns. Idea campaigns help group ideas around common themes, making it easier to review ideas and vote them up or down.
Users can also get notifications when others submit new ideas that match their interest areas or vote on existing ideas.
Employee Ideas can be used by everyone in your organisation – from interns to executives – but it's especially useful if you need help making decisions about an upcoming project or event.
Microsoft Teams App #6: Staff Check-ins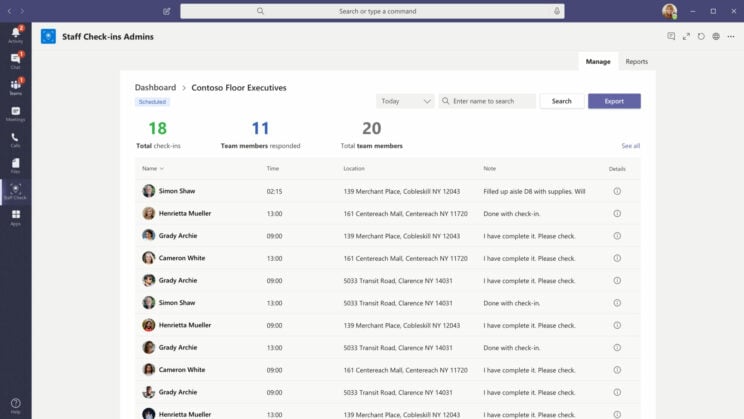 Staff Check-ins is a powerful communication tool for businesses and field personnel. Easily share location, photos, notes and more with the click of a button. Automate tasks, schedule reminders and send targeted notifications to specific team members as needed.
Staff Check-ins is a powerful team communication app for scheduling and location tracking, but there are also many other features that make it unique. The Microsoft Teams app does a great job of facilitating communication within a team, making tasks and reminders easily accessible by everyone. Those who are looking for an easy way to organise their team's communication will be especially pleased with this app.
Conclusion
With these Microsoft Teams apps, your teams will be more effective and productive than they ever were before. Your employees will know what they need to do and when they need to do it without having to ask questions. This will save time and money in the long run as well as make everyone happy at work!
Microsoft 365 is designed for all the ways you work. If you have questions about how to use Office 365, Windows 10 and more, or you're ready for a deeper conversation about how our solutions can help your team stay focused, we're ready to talk.
Check out the other Microsoft Teams Apps You Need:
Get In Touch
Changing Social specialises in Microsoft Adoption, Implementation and Change Management. We work with our clients to help them adopt Microsoft 365 in days, not months. If you would like to find out more about our services or receive training on Microsoft 365 please get in touch via the form below or email us at [email protected]
Share
Related Posts