Microsoft's vision is to empower every person and every organisation on the planet to achieve more. With over a billion people in the world with disabilities, there is no limit to what people can achieve when technology reflects the diversity of all those who use it.
Based on Microsoft's six pillars of support, this article highlights the available tools and features to support users with Vision, Hearing, Neurodiversity, Learning, Mobility and Mental Health accessibility requirements.
We hope this article makes it easier for your organisation to be more digitally inclusive as part of your digital transformation.
With the right support people with sensory impairments can succeed in a variety of jobs. Three in ten of registered blind and partially sighted people who have worked believed that they could have continued their role if they had received the right support.
To reduce the unemployment rate for people with disabilities, we're starting with supporting people with visual impairments in our accessibility series. So, here's our top tips for making your business more digitally inclusive for employees and other stakeholders with visual impairments.
Distinguish colours easily

If you have colour blindness, light sensitivity or a visual preference, you can set up a colour filter to your screen.
Get started with colour filters
Type what you want to do
Tell Me lets you quickly access commands in several Office 365 applications without searching for them on the command ribbon. Simply enter text in the 'Tell me what you want to do' field to find features you want to use or actions you want to perform.
Do things quickly with Tell Me
Use a screen reader
Use a screen reader with Office 365 applications. Step-by-step guidance is available on each application to help you get started and become more digitally inclusive.
Use Office 365 with screen readers
Make Windows 10 easier to see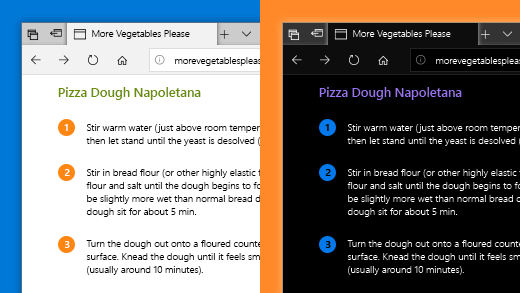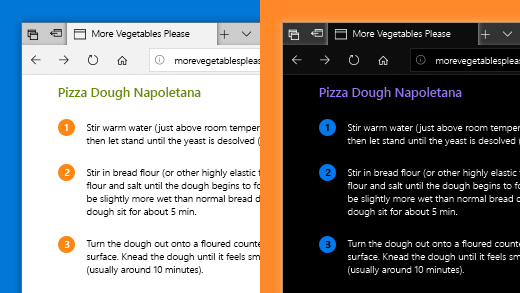 To make your screen easier to see, use the display and vision settings to resize icons, adjust text size and colour, make notifications stay on your screen longer, and more.
Hear text read aloud with Narrator

Narrator is a screen reading app built into Windows 10 that reads aloud the text on your screen. It also describes events such as notifications and calendar appointments.
Reminder to check accessibility
Before sending your email or sharing your document or spreadsheet, run the Accessibility Checker to find and fix any issues that might make your content difficult for people with vision disabilities to use.
Take a closer look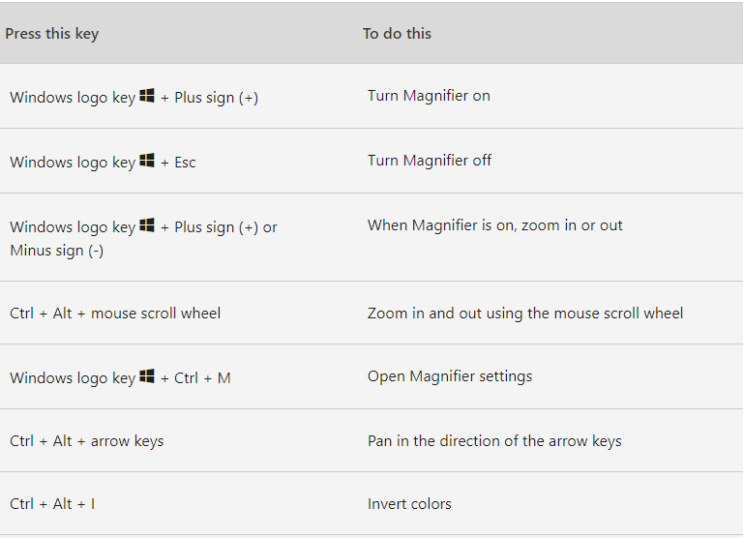 Magnifier lets you enlarge all or part of your screen so you can see words and images better.
Save time with keyboard shortcuts
Get the most out of Windows 10 using just your keyboard to quickly navigate Windows and enable accessibility settings.
Keyboard shortcuts for accessibility
Keyboard shortcuts for Microsoft Teams
Know where you are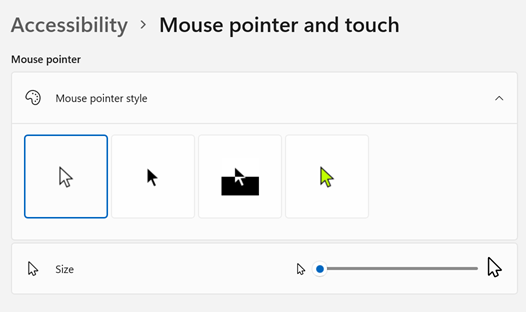 Make your mouse more visible by changing the colour and size of the pointer.
Find cursor and pointer adjustments
See every detail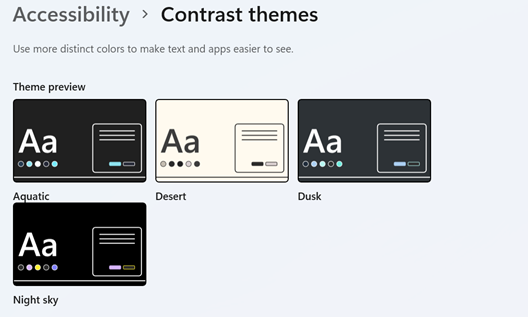 Increase the colour contrast of text and images on your screen, making them easier to identify. Each high contrast theme can be customised to suit your needs.
If you're thinking about whether accessibility would help your organisation adopt Office 365, get in touch using the form below or email us at [email protected] . We can walk you through our leading accessibility and digital inclusion programme and discuss how we can help your realise the benefits of Office 365 in your organisation. 
Share
Related Posts